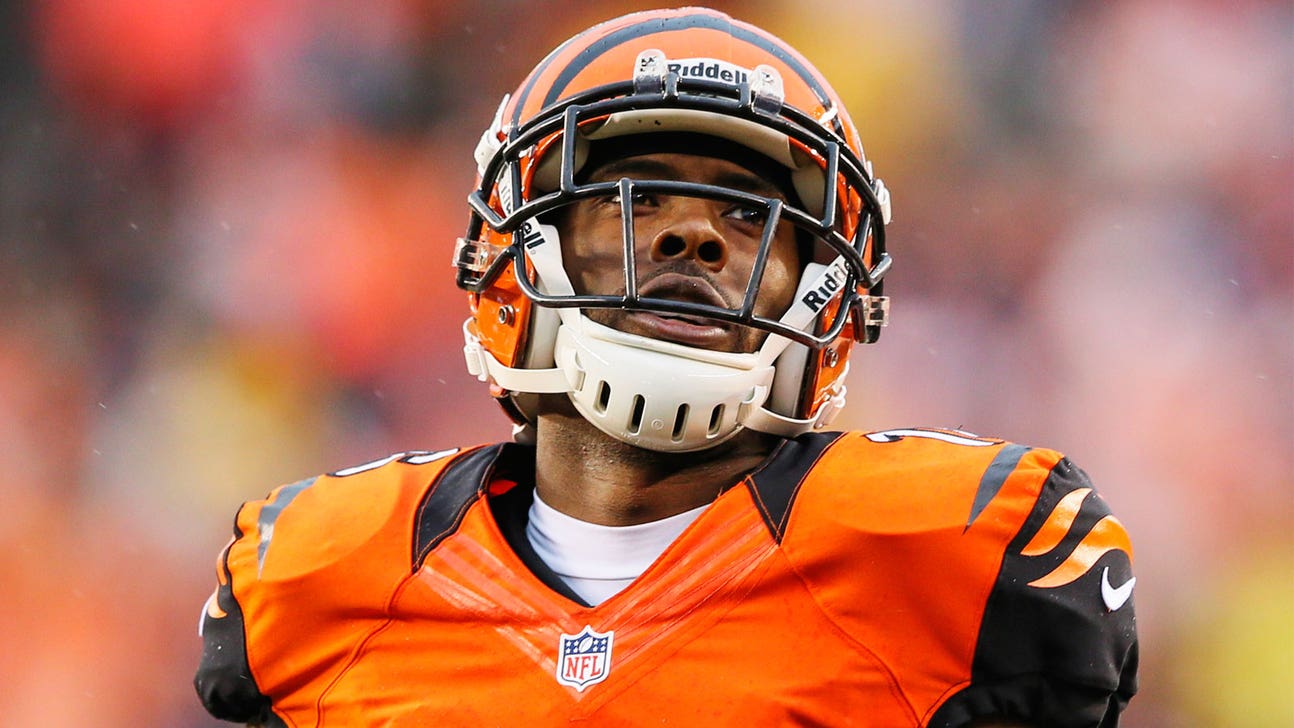 Browns add Hawkins as Bengals decline to match offer
Published
Mar. 18, 2014 4:12 p.m. ET

They are and then they're not.
The reports have gone full circle in terms of whether the Bengals were going to match the restricted free agent offer to wide receiver Andrew Hawkins.
The Bengals confirmed a tweet by ESPN's Adam Schefter that said the team would not match the offer of the Browns.
Last week, Schefter and NFL Network's Albert Breer both posted on twitter that the Bengals intended to match the offer the Browns made.
However, when the offer sheet was signed by Hawkins, the numbers were reportedly for four years worth $13.6 million with $10.8 million in the first two years, a price the Bengals decided was too steep to pay.
The Bengals offered Hawkins the lowest restricted free agent tender of $1.431 million, which reserved them the right to match any offer. However, because he was an undrafted free agent, the Bengals receive no compensation for losing him. With the Bengals, he was considered the fourth wide receiver behind A.J. Green, Marvin Jones and Mohamed Sanu.
The 28-year-old expressed gratitude to the Bengals organization and excitement about joining the Browns through tweets.
Hawkins' (5-7, 180) career has also gone full circle as he was with the Browns on a tryout basis under Eric Mangini in 2009 and was not signed after playing his college football at Toledo. He then went to the CFL in 2009-10 and helped Montreal win a Grey Cup before joining the Bengals in 2011.
Hawkins has 86 catches for 995 yards and four touchdowns in his career. He missed eight games last season with an ankle injury and finished with 12 catches for 199 yards.
In 2012, Hawkins had 51 receptions for 533 yards and all four of his touchdowns, including a 50-yard score against the Browns.
The Browns will likely use Hawkins as the slot receiver that was previously held by Davone Bess, who was released last month.
"Free agency is well under way," Browns GM Ray Farmer said in a statement issued by the team. "We've added several players to the roster that will continue to push in the direction we want this team to go. A couple key things to keep in mind: What we're doing is finding talented players that can be good starters in this league, and guys that can compete to push those guys that end up being the starters."
Farmer continued: "Since we last talked about the state of our roster, we've added Jim Dray, Ben Tate and now Andrew Hawkins -- all offensive guys who we think can help advance our mission. These acquisitions are about steadying our ship and moving Cleveland closer to competing in our division and competing for championships.
"Like Coach Pett has articulated, we want guys that play like Browns, and we feel like every player we've added in free agency embodies the characteristics we want: Passion, toughness, relentlessness, competitiveness, accountability and productivity."
---