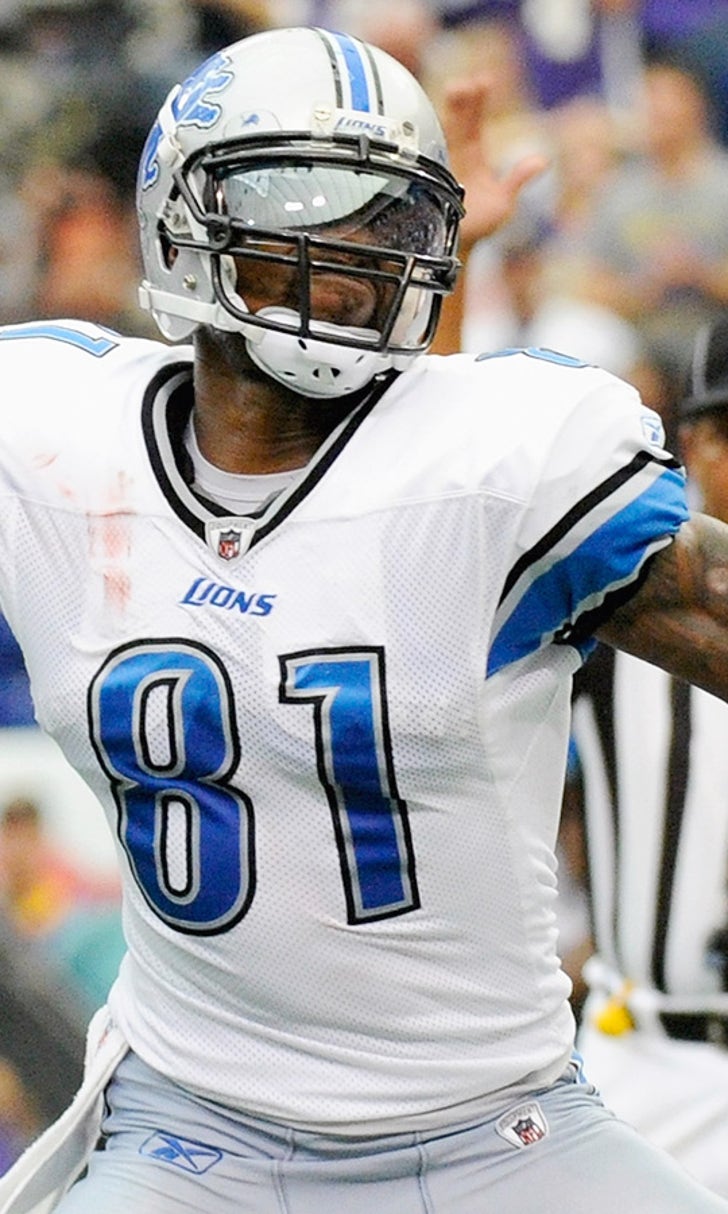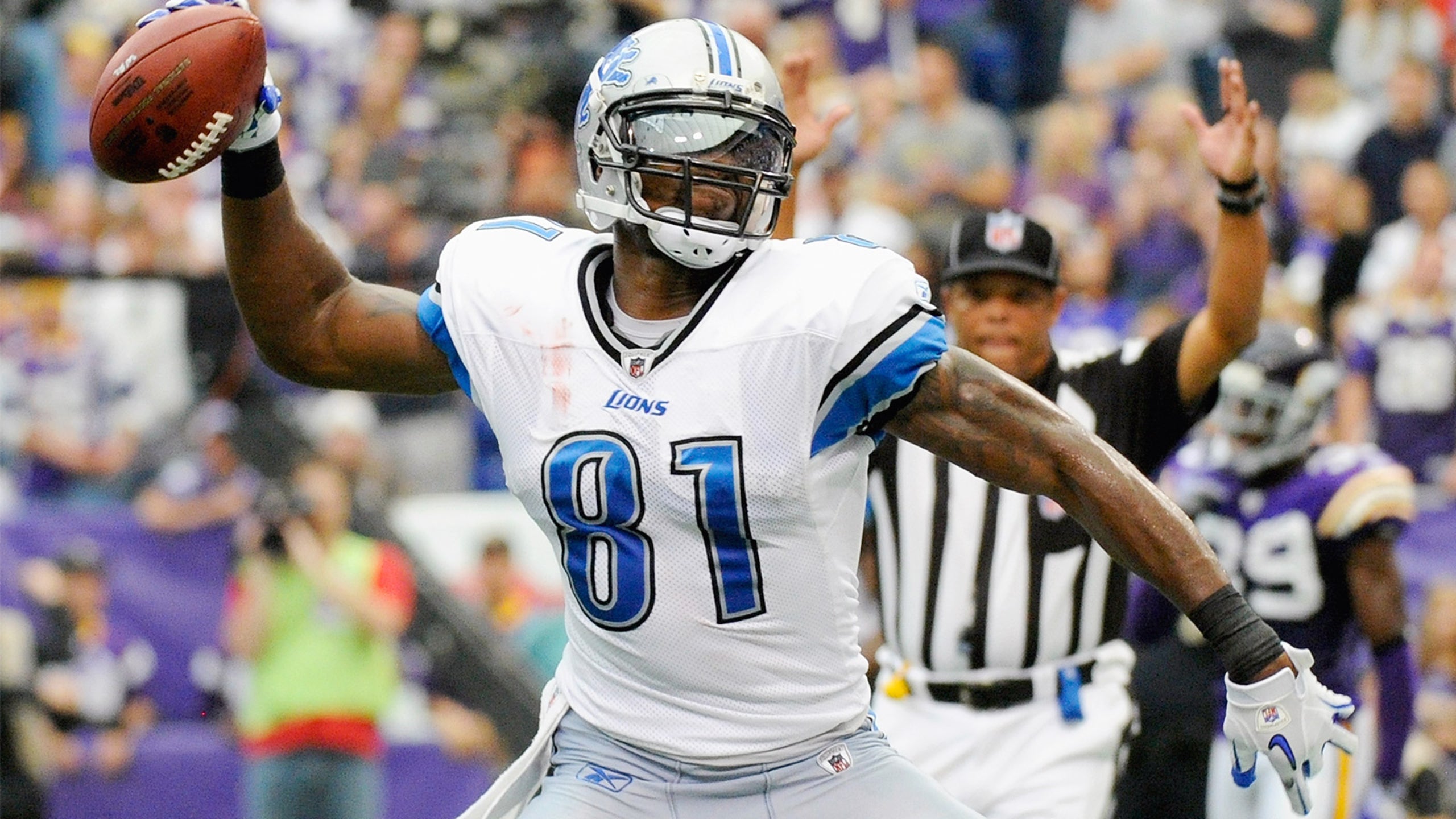 Brian Hall's Dec. 11 Vikings mailbag
BY foxsports • December 11, 2014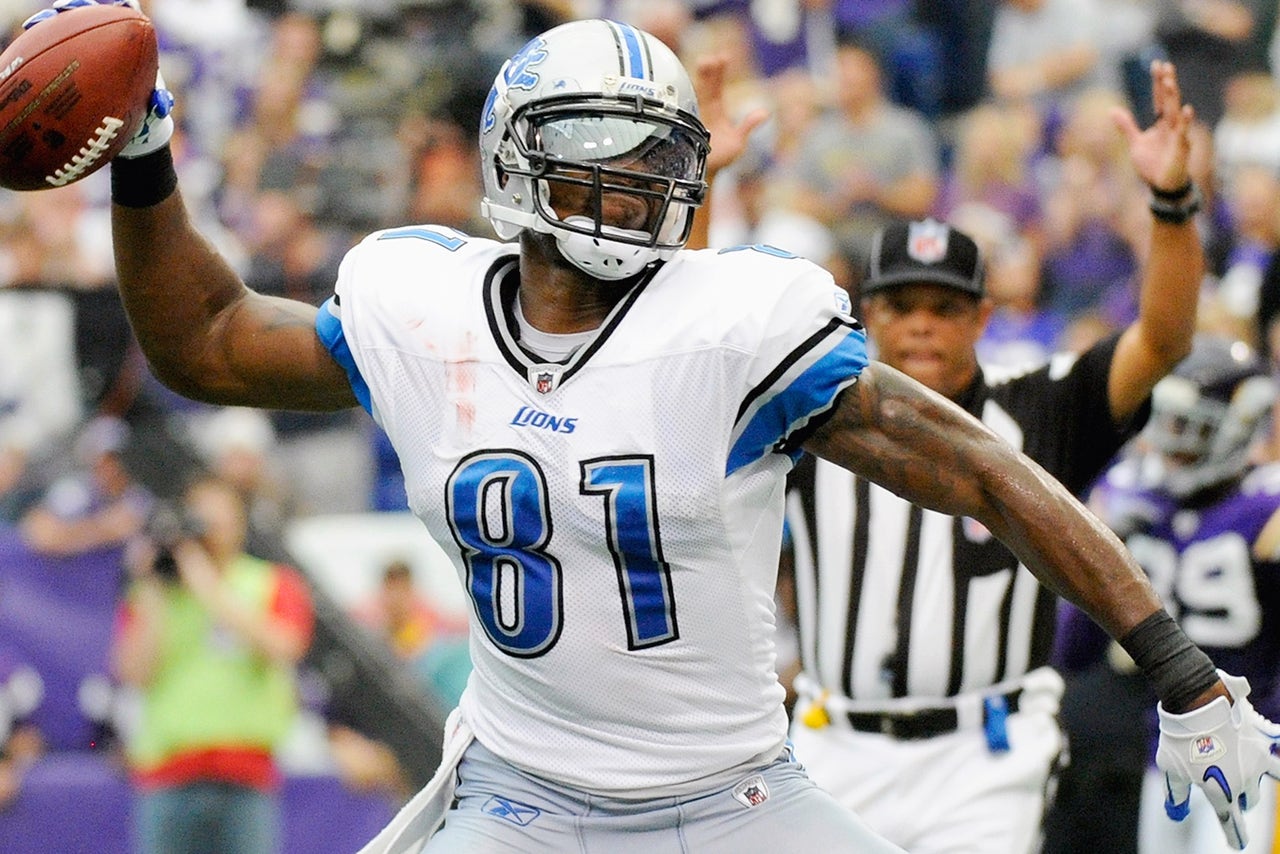 Two wins have pushed the Minnesota Vikings within a game of .500 this season heading into Sunday's game at Detroit.
The recent wins haven't stopped fans from looking toward next season. The majority of submissions this week were about the draft and roster changes heading into next season. Those that are still thinking about this season are worried about Minnesota's offensive line and the issues along the offensive line.
Here's what's on your mind this week:
Question: On the Vikings overtime game winning touchdown. Was the call an audible by Teddie Bridgewater, or a brilliant call by Norm Turner. -- Mike, Minneapolis
Answer: How about both? Bridgewater did audible to the receiver screen that Jarius Wright took 87 yards for a touchdown in overtime. But the check was built into the play call from Turner. Bridgewater had a pass-pass option on the game-winning play. Once seeing the New York Jets were set to blitz, Bridgewater changed to the quicker screen pass.
Q: I see Vikes needs for 2015, in order of priority: LT, 6'1-2" CB, G, MLB, C, 6'5" WR, 6'1-2" S, all starters by mid-season, Do you thick it is possible to obtain 3 in FA and 4 in draft that could start before mid-season? -- James Kallestad, Melbourne, Fl.
A: Quite the shopping list, James. I think it will be difficult to add seven new starters next season, even if you're saying by midseason. The Vikings could bring in more productive impact players in free agency and the draft. Filling every position in one offseason might be tough, and expensive.
Minnesota has had a lot of production from its rookie class this season and still had just three as starters, even with two first-round picks. Getting four starters from the draft might be tough.
We had another submission that asked about trading up for Alabama receiver Amari Cooper. Cooper possibly could fill a big spot in the Vikings' offense and give Bridgewater an elite, polished receiver on the outside. But it's too early to speculate where Minnesota will be drafting and what Cooper's stock will be.
As for the rest of the list, I feel it's pretty strong. I don't think the Vikings need to be looking at center. John Sullivan is a steady man in the middle of the line and should be in Minnesota for years to come. The next point may come as a shock to many, but I would be surprised if Matt Kalil isn't the starter at left tackle, as well.
Charles Johnson's emergence could change the outlook at receiver too, which leads to our next topic . . .
Q: I know the season isn't done yet but looking into the future of this squad; what will the WR group look like in the future? It seems like Johnson is making improvements every game and Wright has always made plays when we needed him too. I think it's too early to write Patterson off right now but I don't think it's to early to write off Jennings. Do you see the Vikings releasing Jennings this offseason? It seems like if we let him and AP go it will give us a lot of money to re-sign some players and bring in a another 1 or 2 guys. -- Adam, Eden Prairie
A: Johnson has emerged as the top receiver. Injuries have been the one thing to hold him back and he's healthy now. Johnson is doing some of the things we thought would come from Cordarrelle Patterson this season. Johnson is a more polished receiver. He's big and fast. Wright is also a good complementary receiver.
It is too early to write off Patterson. Patterson is immensely talented, but it's going to be up to him to get the most of his talent. Zimmer again stressed his support of Patterson this week, but its clear the onus is on Patterson at this point. He needs to be better in practice, prove he's a hard worker and be more precise and consistent.
Right now, my expectation is Jennings will still be with Minnesota. He still has three more seasons left on the contract he signed as a free agent last year. Jennings will count $11 million against the salary cap next season, which could lead the Vikings to having second thoughts. If he was released, Jennings would count $6 million in dead money. He is still a capable receiver and I'm not sure if Minnesota will decide if cutting Jennings is worth the $5 million in salary cap savings.
Q: lions ain't jets! What needs to be done to beat the lions and shutdown Johnson? Skol! -- Raj, siouxfalls
A: Shutting down Calvin Johnson will be tough. Johnson didn't play in the first game this season between the two teams. Of course, the Vikings might have a cornerback able to match up with Johnson in Xavier Rhodes. Former Minnesota cornerback Chris Cook always use to relish the opportunities to face Johnson and did a decent job with the 6-foot-5, 239-pound Johnson.
Rhodes wants that chance too. Rhodes is earning recognition for his progress this season. He has helped slow Eric Decker, Kelvin Benjamin, Jordy Nelson and Brandon Marshall the past four games.
The Vikings have handled Johnson as well as any NFC North team. In 12 career games, Johnson is averaging 5.2 receptions and 72.8 receiving yards against Minnesota with seven total touchdowns. Rhodes now gets his chance to see if he can hold up against the player generally regarded as the best receiver in the league.
Q: Whats with Yankey. With the offense line problems why isn't he given a chance? -- Michael, Calif.
A: The coaches don't believe Yankey is ready. Zimmer said the biggest thing for Yankey is he needs to get stronger. It's been a season-long question about Yankey's readiness. A fifth-round draft pick, Yankey is proving to be more of a project than immediate contributor.
Left guard Charlie Johnson missed practice Wednesday and could be out for Sunday's game. If Johnson is out, more than likely Vladimir Ducasse will start with Joe Berger already filling in for Brandon Fusco on the other side.
Q: Do think Coach Zimmer and Turner would consider giving Joe Barnyard more opportunities? He seems so much faster than Matt Asiata. Seems to get to the second level much quicker. Thanks. -- Joe, Lakeville
A: Banyard and Ben Tate do hit the hole much quicker than Asiata. Asiata has been steady and the coaches trust Asiata in nearly every spot, but Asiata doesn't have the speed or burst seen with Adrian Peterson and Jerick McKinnon before and Banyard and Tate now. Perhaps even the coaches are starting to realize they need more from the running back position.
Asiata has started the past two games with McKinnon out. McKinnon has been placed on injured reserve, ending his season. He has 33 carries for 106 yards, a 3.2-yard average, the past two weeks without McKinnon. Coach Mike Zimmer said this week Asiata probably saw too many carries last week.
I believe we will see more of Banyard or Tate on Sunday against Detroit's top-ranked run defense. Banyard and Tate offer a bit more speed and the potential for bigger plays. The key for Banyard, and Tate, is being able to handle all the responsibilities. For Banyard, who is likely next in line, that means being better in pass protection.
Q: Why don't the Vikings do more to get Adrian Peterson back? -- Sandra, St. Paul
A: Right now, with Peterson suspended and going through the appeals process, Peterson's status is out of the team's hands.
Q: Especially with the Vikings line not doing a very good job protecting Teddy,(most notably Mr. Kalil) why do they insist on making him a pocket passer? -- Paul, New Ulm, Minn.
A: Bridgewater is a pocket passer. He has mobility and can maneuver in the pocket and pick up chunks of yardage when flushed. But Bridgewater will make his way in the NFL as a pocket passer. We've seen Bridgewater look more settled in the pocket and more secure in using his legs to buy himself time.
Part of the development is the quarterback growing with his line. Minnesota needs better pass protection, but has been improved in recent weeks as Bridgewater has grown more comfortable in moving around and sensing the pressure.
Some questions we received centered around the Vikings making more changes along the line. But Minnesota is already down three starters with Brandon Fusco and Phil Loadholt out for the season and Johnson nursing an injury. The Vikings are already dealing with changes and are already using many of the other options. Injuries have forced Minnesota to change.
Thank you for your submissions. Unfortunately we couldn't get to all of your questions. We tried to answer a wide range of submissions. I hope we continue to hear from you in the future. Our Vikings' mailbag runs once a week on Thursday mornings during the regular season. Be sure to check FOXSportsNorth.com for upcoming mailbags.
Follow Brian Hall on Twitter
---