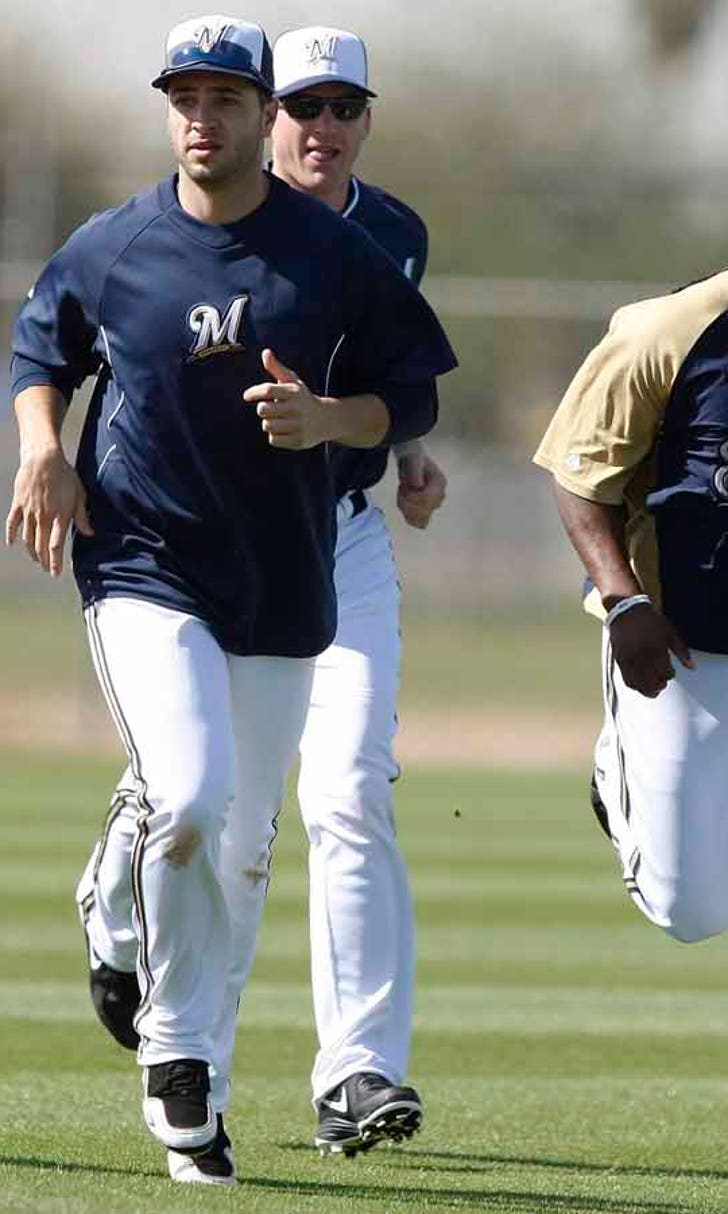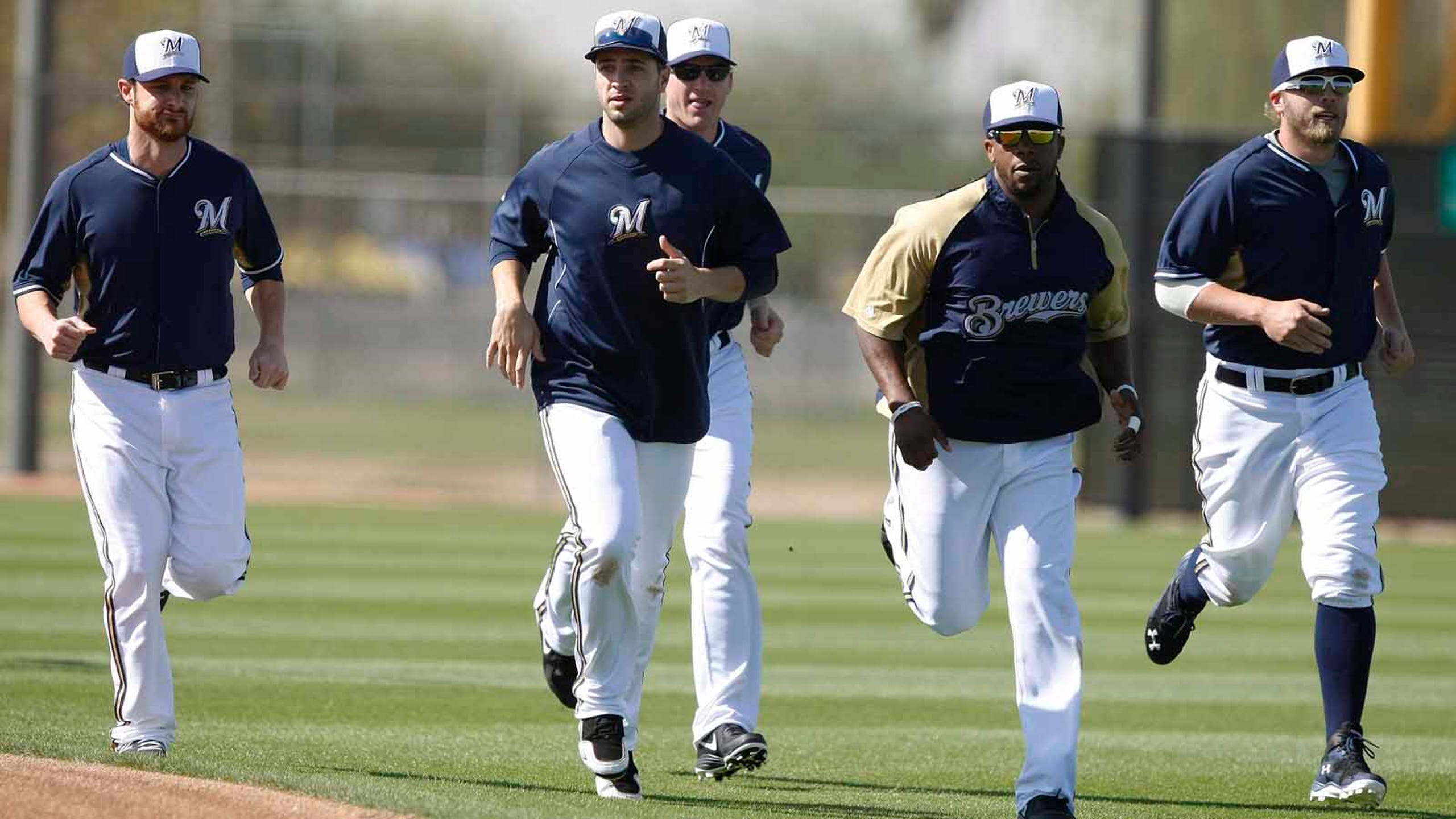 Brewers welcome special instructors at spring training
BY foxsports • February 23, 2014
PHOENIX -- The list of special instructors joining the Milwaukee Brewers during spring training has its usual suspects, but former catcher Damian Miller will be an addition to the list in the coming weeks.
Former Brewers outfielder Geoff Jenkins was in uniform Sunday to help work with the team's outfielders, while Hall of Famer Robin Yount will come down later in camp. There's a possibility Jim Gantner and Gorman Thomas will lend a hand but final details have yet to be worked out with them.
Miller, who played for the Brewers from 2005-07, will spend about a week at Maryvale Baseball Park. The LaCrosse, Wis., native hit .257 with 19 home runs and 105 RBI in 273 games with Milwaukee.
"He's going to help out with some catching here, but he's going do some things with the minor leagues also," Brewers manager Ron Roenicke said.
Jenkins can lend a bit of perspective to Ryan Braun this spring, as he spent seven seasons as Milwaukee's starting left fielder before making the shift to right field. Braun is making the same move this season and can pick the brain of someone who has done it before.
"When we talked to him and knew he was coming in, one of the things we said was, 'Talk to Ryan a little bit and see if you can help him,' " Roenicke said. "But most outfielders, if you've played awhile, you've probably moved positions. Your legs go and you get out of centerfield or the find a different guy and all of a sudden you are moving from left to right, so most guys have changed."
Scrimmage moved up: Instead of holding an intersquad scrimmage the day before the exhibition opener like in years past, Roenicke decided to bump the three-inning game up a day to Tuesday.
The Brewers open their Cactus League schedule on Thursday against Oakland, face San Francisco on Friday and then play a split-squad game Saturday.
"The structure of how many days we're down here, it lines up better on Tuesday and that's the only reason," Roenicke said. "The guys that pitch Tuesday could come back and pitch quicker.
"We thought it would be good to get an inning in with (Wei-Chung) Wang and some of the young guys, (Kevin) Shackelford and (David) Goforth. We want those guys to get in kind of a game before we start with real games. I would prefer to do it the day before (the exhibition opener) but with the pitching it works out better this way."
Tuning it up: To the ire of many fans, the contact play didn't go so well for the Brewers last season.
Roenicke was asked Sunday about the play not working and knows the team must get better at executing it going into this season.
"A lot of it was the approach we had a the plate," Roenicke said. "We need to do a better job of how we drive that runner in at third. When you think about the middle of the field and driving the ball there, you are able to get that guy in more often. We had a lot of ground balls to third. That's what the pitcher is trying to get you to do.
"It's not the runner at all. It's our decision. We are either telling him he is going or not. It's not a read play."
If the runner is going to be out at the plate, he's supposed to stay in a rundown long enough to allow the batter to get to second base. That leaves a runner still in scoring position with two outs.
"To me, you are still in scoring position and you haven't lost a lot," Roenicke said. "Two outs, a runner on second or (a runner) on third is not that much different. That's really the key of the play. We didn't do a good job of that last year either."
Follow Andrew Gruman on Twitter
---