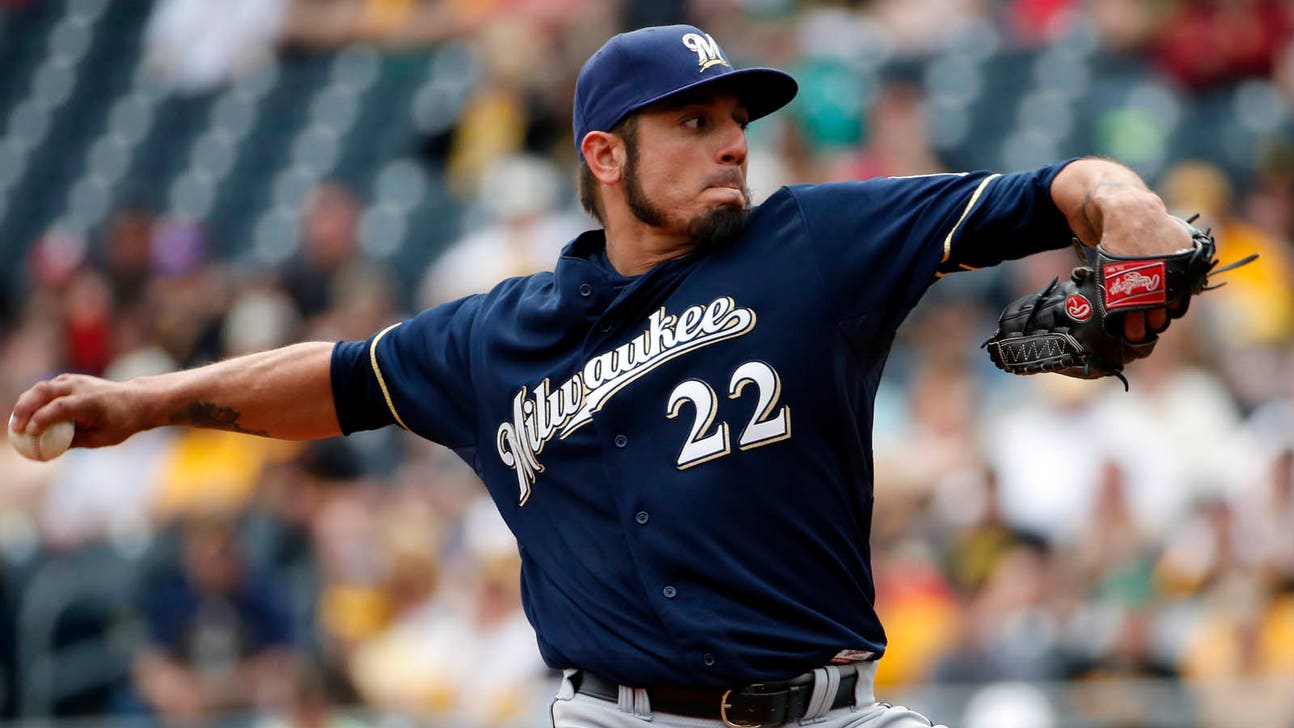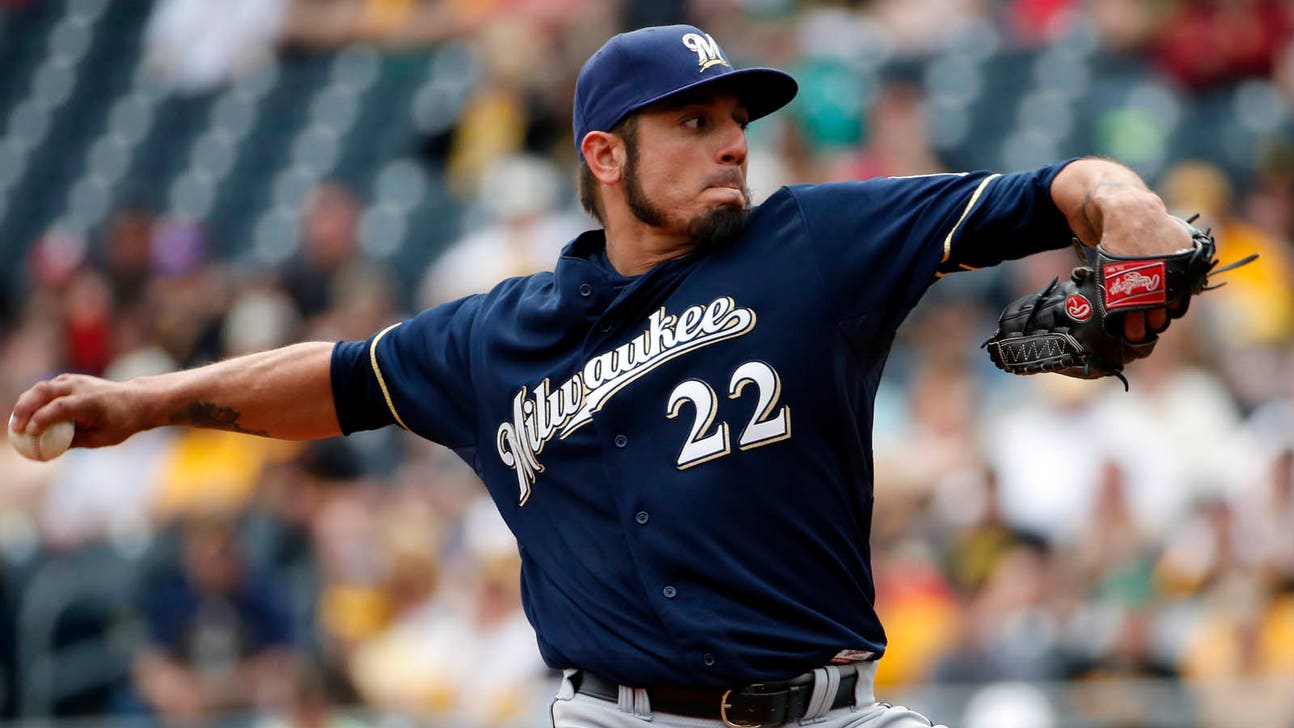 Brewers vs. Diamondbacks preview
Published
Jul. 26, 2015 6:00 a.m. ET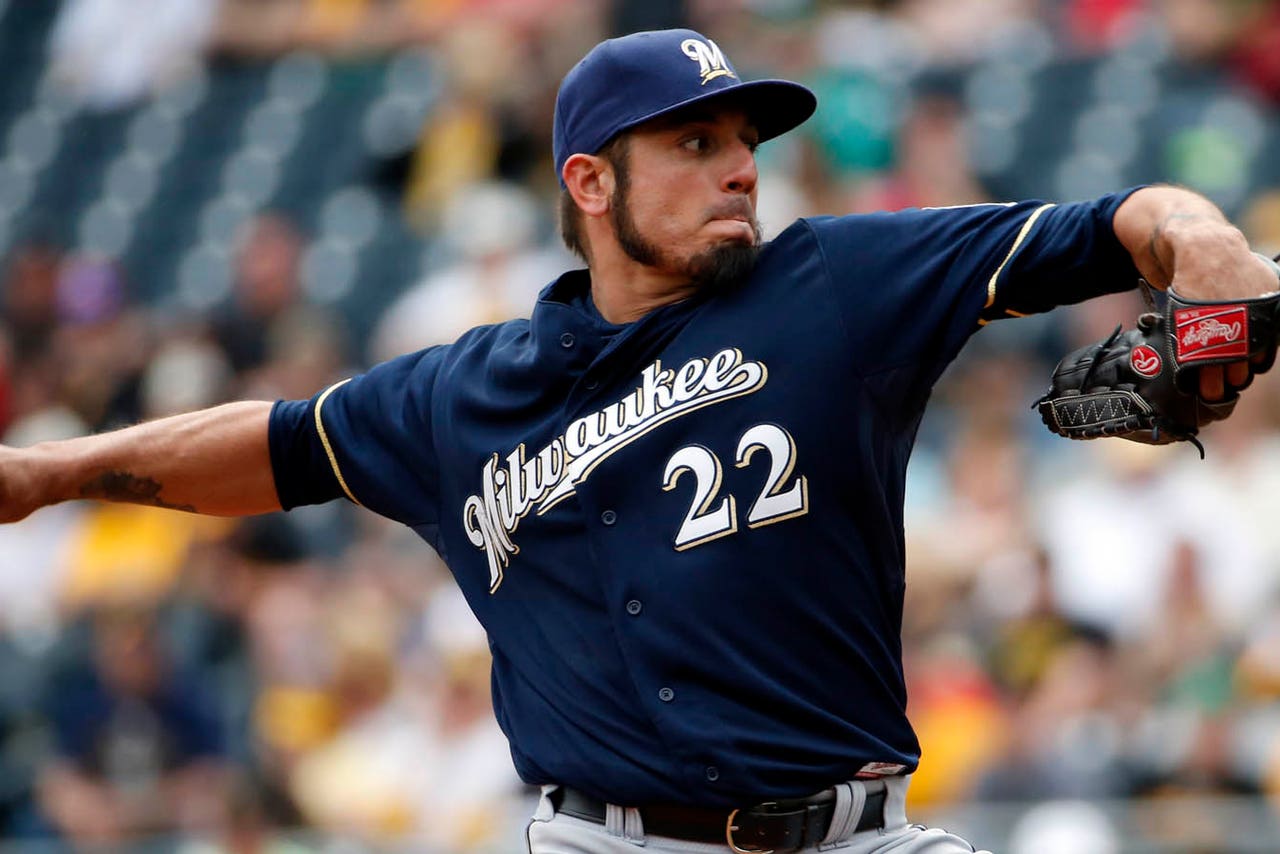 Though Matt Garza has endured a rough season for the Milwaukee Brewers, his first start off the disabled list offered something positive to build on.
Looking to continue his success against the Arizona Diamondbacks, Garza tries to win consecutive starts for the first time this season Sunday at Chase Field.
Two shy of his career high for losses, Garza (5-10, 5.23 ERA) hasn't had much to feel good about this season. A DL stint that began July 6 due to shoulder tendinitis didn't help matters, but it did give him time to rest.
Pitching for the first time since July 2 and 0-3 with a 6.60 ERA in his previous five starts, Garza allowed six hits and induced three double plays through six scoreless innings of Tuesday's 8-1 win over Cleveland.
"It's been a while since I had that intensity," he told MLB's official website. "I'm happy nothing hurt."
Manager Craig Counsell seems confident the veteran can enjoy more similar outings in the final two months. Garza, who might have some trade value with another strong performance, last won two straight starts June 28 and July 5 of last year.
"I think he's feeling good," Counsell said. "I thought he got a little fatigued in the sixth inning just from not being out there in a while. But I thought he pitched real well and that he pitched with confidence."
Garza is 4-1 with a 2.74 ERA in six starts against the Diamondbacks, and also threw five scoreless innings of relief May 31 to earn the victory in a 7-6, 17-inning victory over them.
He'll try to help the Brewers (43-55) split this four-game set after falling 2-0 on Saturday. Milwaukee totaled 27 runs and hit .352 while winning three of four before being held to five runs and a .196 average in the first three at Chase.
Arizona (45-51), meanwhile, has split the six games that followed a six-game losing streak but hasn't won two in a row since July 7 and 8.
"We always talk about things are contagious, hitting, pitching and it seems like when one guy has a good outing, the next guy wants to do better and keep it going," Arizona manager Chip Hale said.
Ex-Diamondback Gerardo Parra has a hit in each game of the set and is batting .386 in his last 31.
He's 1 for 5 against Jeremy Hellickson (6-6, 4.87), who has lasted at least six innings in eight of his last 11 starts. That included May 30 when he gave up two runs through six of a 7-3 victory at Milwaukee.
The right-hander is 1-1 with a 2.50 ERA in three starts this month, and posted a 2.76 ERA while winning four of his last five at home. He gave up two runs over seven innings of a 3-0 loss to Miami on Tuesday.
It's uncertain if he'll face Adam Lind, who left Saturday's contest with a back issue. Though Lind is batting .285 with 16 homers and 58 RBI, he's 0 for 9 with four strikeouts in the series.
Leading the NL with a .345 average and 74 RBI, Arizona's Paul Goldschmidt drove in a run Saturday. He's batting .430 with 28 RBI in 29 regular season and playoff games against Milwaukee.
---