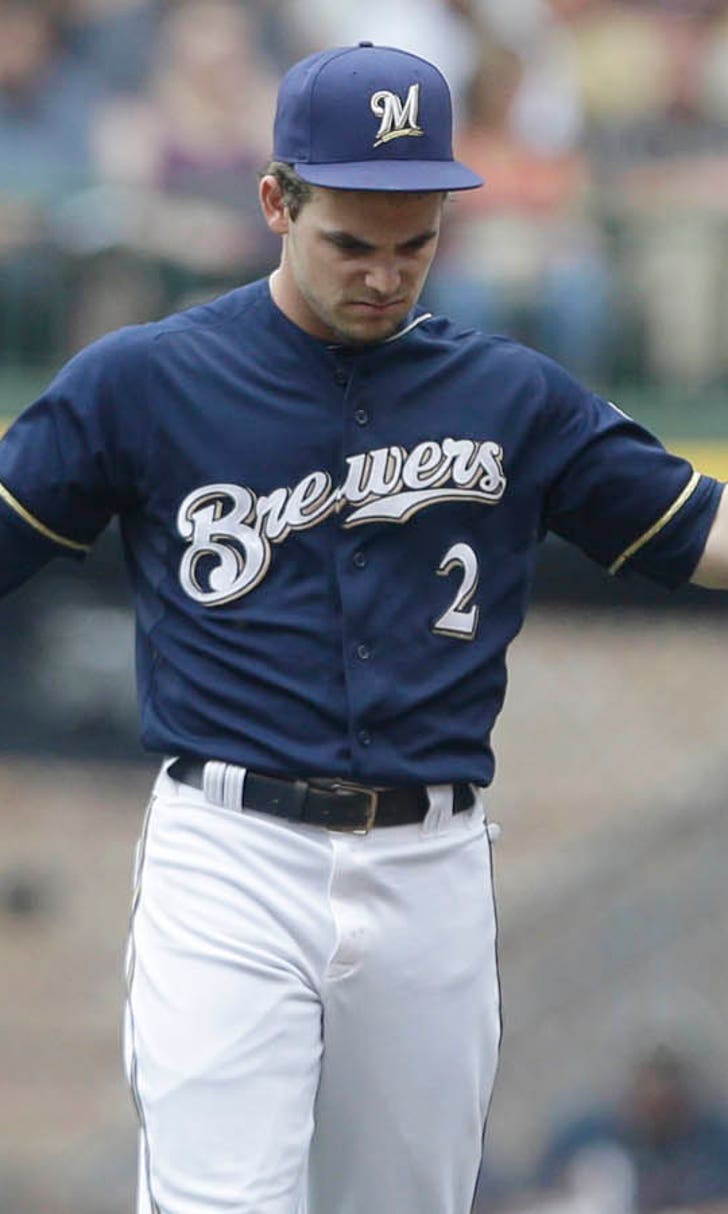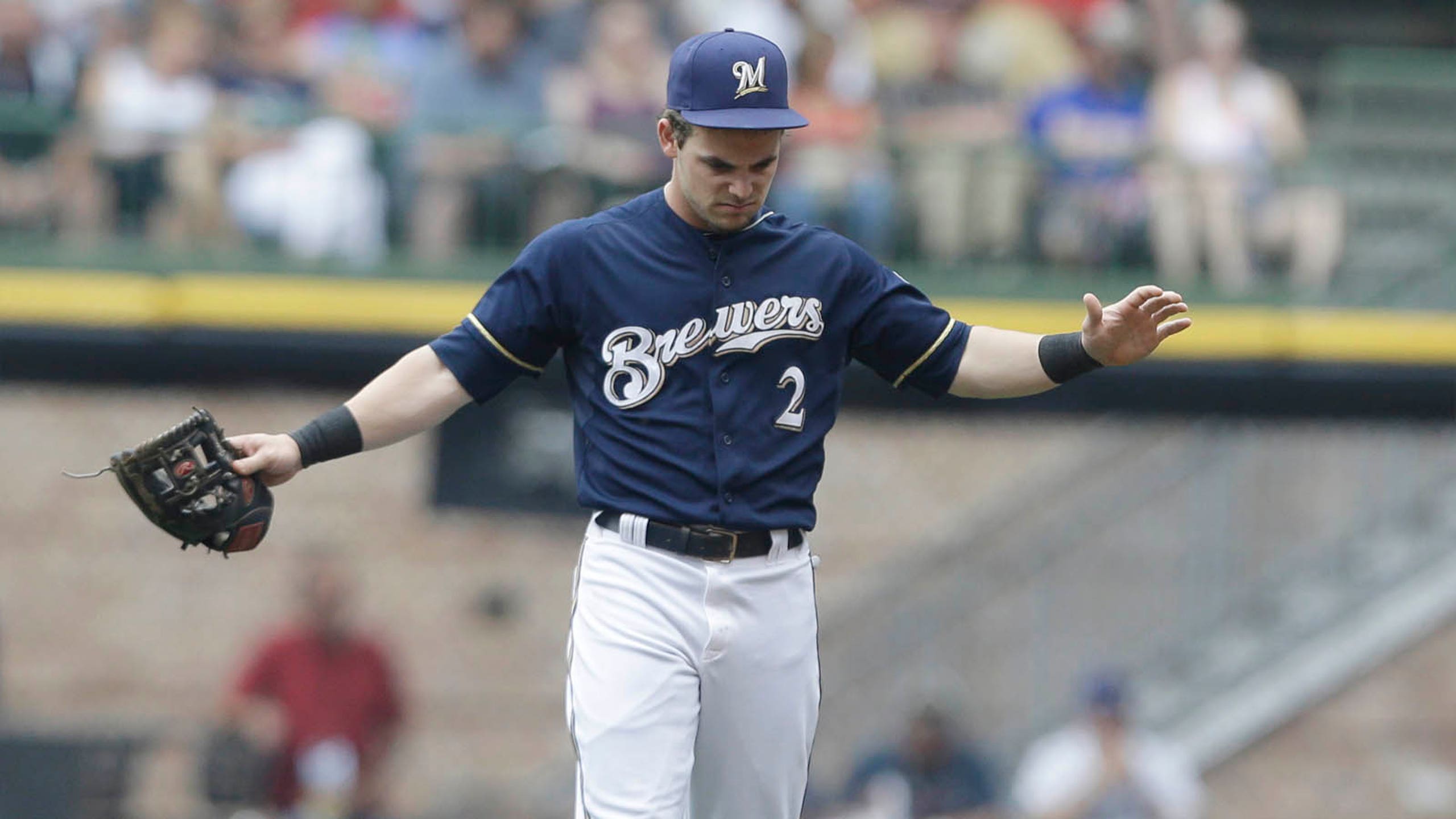 Brewers Tuesday: Gennett's return to lineup still undecided
BY foxsports • August 5, 2014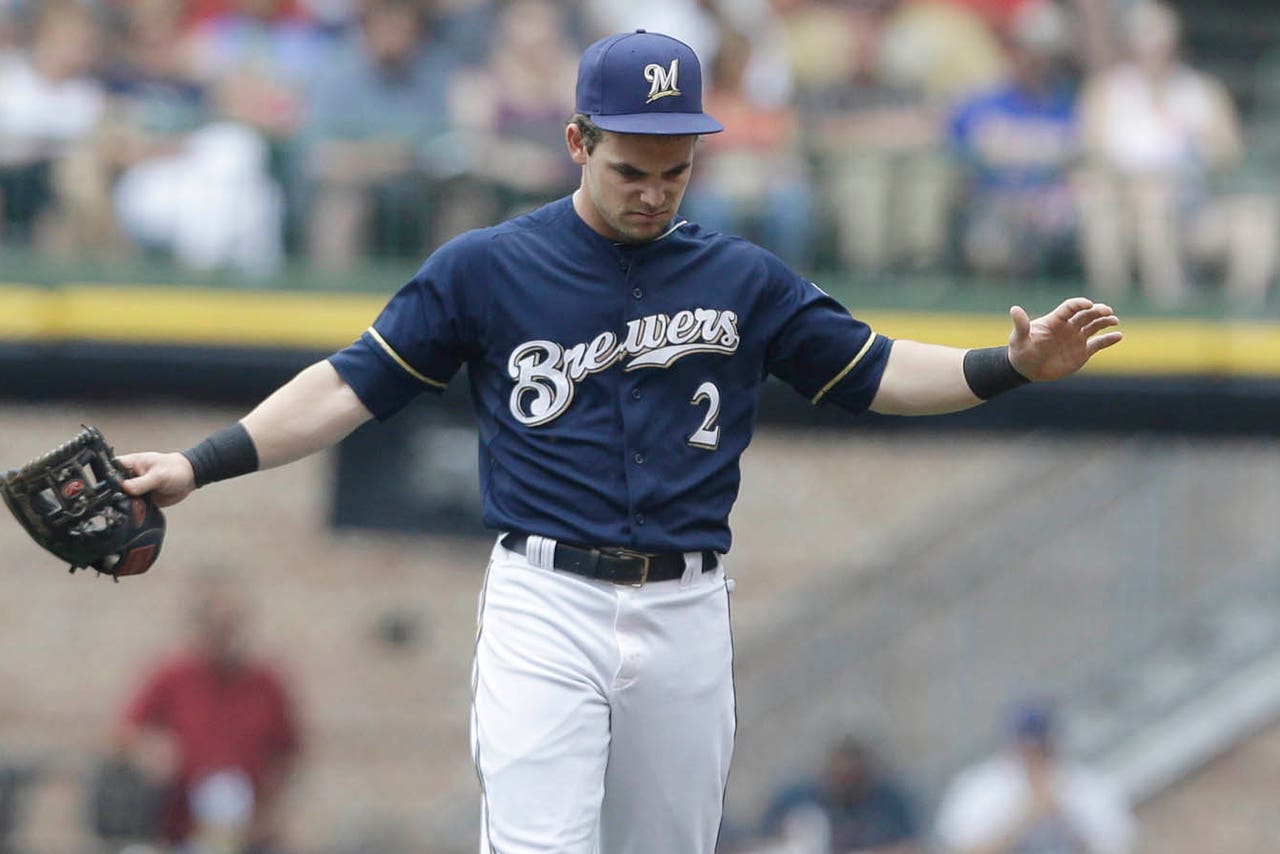 MILWAUKEE -- Out of the lineup for the 10th time in Milwaukee's last 15 games, second baseman Scooter Gennett is happy with the way his right quadriceps injury has progressed over the past two days.
Gennett left Saturday night's game in St. Louis after re-aggravating the injury while trying to break up a double play. He returned to the starting lineup last Monday after not starting in five consecutive games after another flare up of the ailment that first popped up July 19 in Washington.
"It doesn't bother me at all to swing," Gennett said. "The first few steps out of the box, it doesn't hurt. I just have to remind myself to pick my times. But I'm the kind of guy that usually runs everything out so I may need to re-think that for a little while.
"It's one of those things that, when I get that confidence back and there are no signs of it getting worse, I'll probably go back to my normal game."
Brewers manager Ron Roenicke doesn't want Gennett to have to think about if he should be running hard or not during a game, which is why Rickie Weeks was at second base for Tuesday's series opener with the San Francisco Giants.
"I'm being a little cautious with him today," Roenicke said. "What I've told him is I don't like that he has to decide which plays he's going to go hard on and which ones he's not. That's never a comfortable thing for me or for the team out there to know sometimes he's going to go hard and sometimes he's not. I'd rather have him take an extra day if we need to and then hopefully he'll get back to where he can go hard every day."
Gennett, who is hitting .305 with eight home runs and 37 RBI, is available to pinch hit against the Giants on Tuesday, but he may need to be pinch ran for depending on the situation of the game. His return to the starting lineup is still up in the air and is being considered as day-to-day.
"When I do feel pain, I need to recognize it, be smart, not try to be a tough guy and make things worse," Gennett said. "I can turn it off if I need to. We play through a lot of different things so it just gets to a point to where it can get worse or you can be smart about it. I just have to be smart."
Brewers shortstop Jean Segura also missed Sunday's game in St. Louis with a quad injury, but he was able to return to the lineup after two days off.
"Same thing with him," Roenicke said. "The reason we gave him off the other day was he was having to determine which play he wanted to go on and we're not real comfortable with that. Hopefully these two days have made a difference. He's definitely better than Scooter is."
Davis sits: Left calf tightness forced left fielder Khris Davis to exit last Friday's game early and then not start Saturday, but his absence from Tuesday's lineup was totally unrelated.
According to Roenicke, Davis woke up Tuesday with a sore left elbow.
"It's that time of year," Roenicke said. "Hopefully we can get this taken care of and get full strength again."
With Davis out, the recently acquired Gerardo Parra will make his second start in left field for the Brewers. Parra is hitless in four at-bats since being traded to Milwaukee from Arizona last Thursday.
"Anytime you can flop somebody in there and you're comfortable with him and know they're a good player, it's always comfortable," Roenicke said of now having Parra to be able to spell one of his three starting outfielders.
Follow Andrew Gruman on Twitter
---