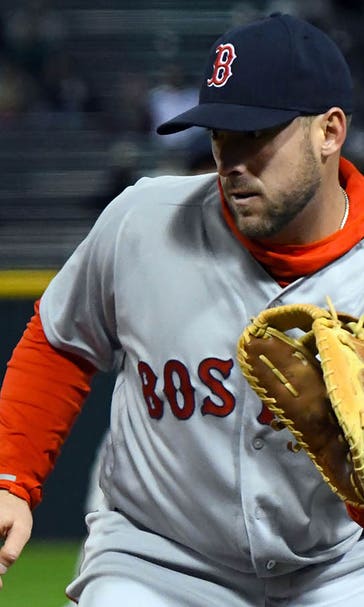 Brewers' Travis Shaw acclimating to life in 'hot corner'
February 22, 2017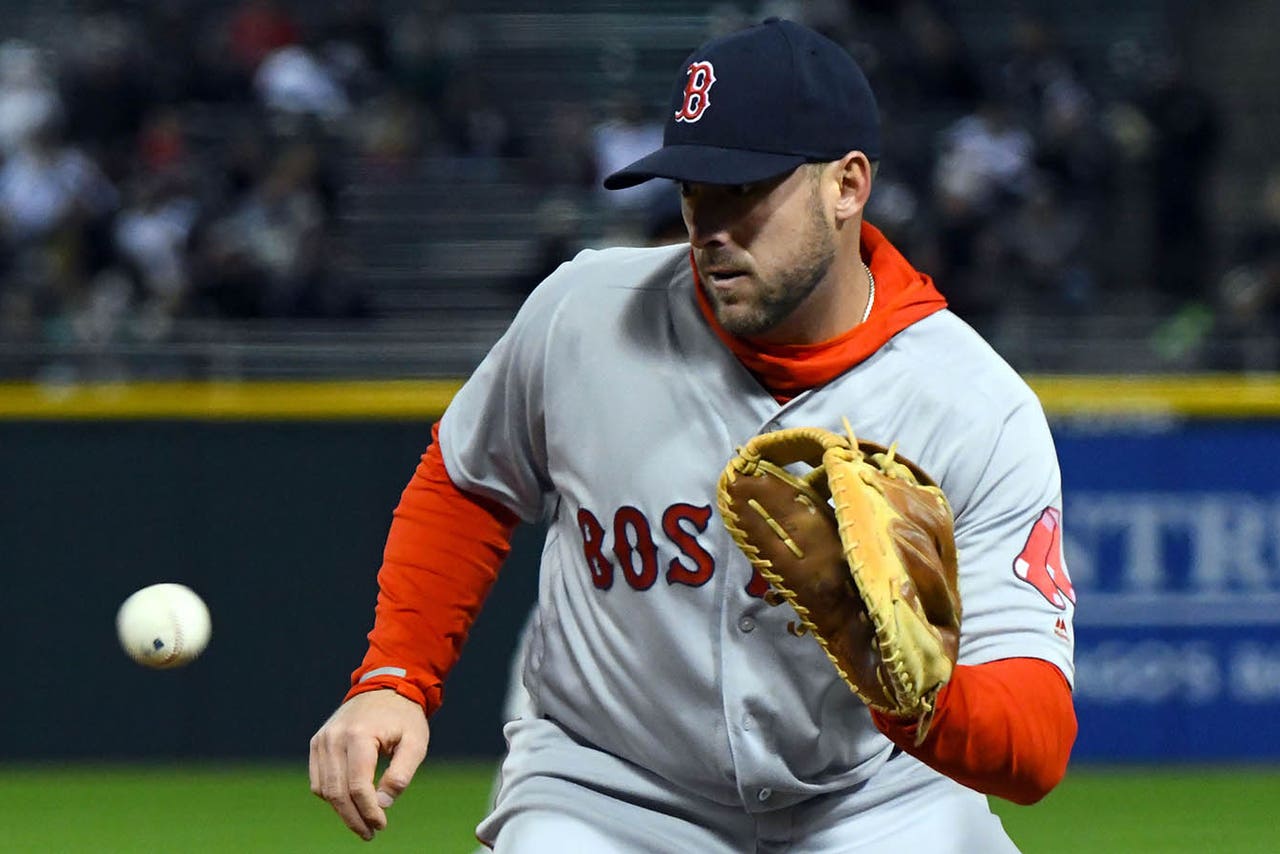 When Travis Shaw was drafted by the Boston Red Sox, probably the last thing he thought of was becoming a starting third baseman.

However, six years later, that's exactly the position he finds himself in as the player pegged to man the hot corner for the Milwaukee Brewers, who dealt for Shaw this offseason in a trade which sent reliever Tyler Thornburg to Boston.



While Shaw played third base at Kent State University, the Red Sox quickly saw him as a first baseman. Shaw was selected in the ninth round of the 2011 draft and in his first taste as a professional that year played 34 games at third and 11 games at first base. But from 2012-14, Shaw transitioned to first, playing 330 games at that position and just 27 at third.

When Shaw got the call to the big leagues in 2015 with Boston, he appeared in 55 games at first base (with 50 starts) and eight at third base (five starts).

But the Red Sox's minor-league staff convinced Boston that Shaw could play third base, and in 2016 Shaw worked extensively with Red Sox infield coach Brian Butterfield in spring training to hone his skills at that position. On Opening Day, Shaw was Boston's starting third baseman

"It was different at first, obviously I hadn't played third base since college," Shaw explained. "But a lot of early work in spring training and being there all last year and my comfort level is pretty good there right now. I still feel good at first base, too.

"It's something that once I got the opportunity to go back over there, it's something I wanted to show the people that said I couldn't play over there (that he could). It's kind of been a common theme in my career, just prove people wrong."



Shaw would play 105 games at third base with 99 starts for Boston in 2016, as well as put in 50 appearances at first base (with 28 starts). The move to third definitely gave him more value as Milwaukee saw him as a starting-caliber player.

"I feel like I am an adequate third baseman. Last year, it's not like I was a Gold Glove contender over there, but I feel like I was above average and can easily play there every day," Shaw said.

Shaw sells himself a little short on his defensive prowess, especially for someone who was re-learning the position and playing there, for the most part, full-time for the first time as a pro.

His fielding percentage was .945 (16 errors), which was actually below the average fielding percentage for third basemen in the majors last season, but that doesn't tell the full story. Advanced statistics show that Shaw was one of the best fielding third basemen in the majors.

Shaw had a +10 defensive runs saved (DRS) -- which calculated total defensive value -- just one of five third basemen in the majors last season to finish in double figures. Only 12 third basemen (minimum 800 innings) had a positive number. The four players who had a higher DRS than Shaw were Colorado's Nolan Arenado (20), Texas' Adrian Beltre (15), Seattle's Kyle Seager (15) and Baltimore's Manny Machado (13), all of whom were Gold Glove finalists. The other two finalists were right below Shaw -- Washington's Anthony Rendon (8) and the Dodgers' Justin Turner (7).

Shaw was also tied for second in the majors in Double Play Runs (DPR) at 0.8, 12th in Ultimate Zone Rating (UZR) at 1.1, tied for eighth in Range Runs (RangR) at 4.0 and 13th in Revised Zone Rating (RZR) at .686 (Arenado was 12th at .686 for a quick comparison). He also was 10th in plays made out of his zone (OOZ) with 45, but all of the nine players in front of him played more innings at third base, from as little as 147 to over 500. Shaw had more OOZ than several everyday starters, including Beltre, Philadelphia's Maikel Franco and Tampa Bay's Evan Longoria.

While Shaw should more than carry his own weight defensively, it is likely his bat which will keep him in the lineup. Last season with the Red Sox in 145 games, Shaw had a slash line of .242/.306/.421 with 16 home runs and 71 RBI.

"My goal is to be an everyday starter no matter who is pitching and bat in the middle of the order and help balance out the lineup," he said.

In order to be productive all season, Shaw changed his offseason training. Last year he said hit a lot in the offseason and entered spring training raring to go. But after batting .269/.332/.456 in the first half of 2016 (including a blistering .314/.385/.500 in April), Shaw slipped to .194/.259/.360 after the All-Star Game.

He thinks his preparation this year will lead to a more consistent season.

"Last year I showed up (at spring training) Opening Day ready, and I hit a ton. And I got tired, really tired, by the end of the season," said Shaw, who noted he still hit in the offseason but mostly just tee work and soft toss. "Hopefully this year it will help me from wearing down in July and August. I feel fresh right now. My swing is getting there and it will be ready by the end of March."

Just in time for Opening Day, where you can expect to see Shaw at third base at Miller Park. And, he hopes, pretty much every game thereafter.
---