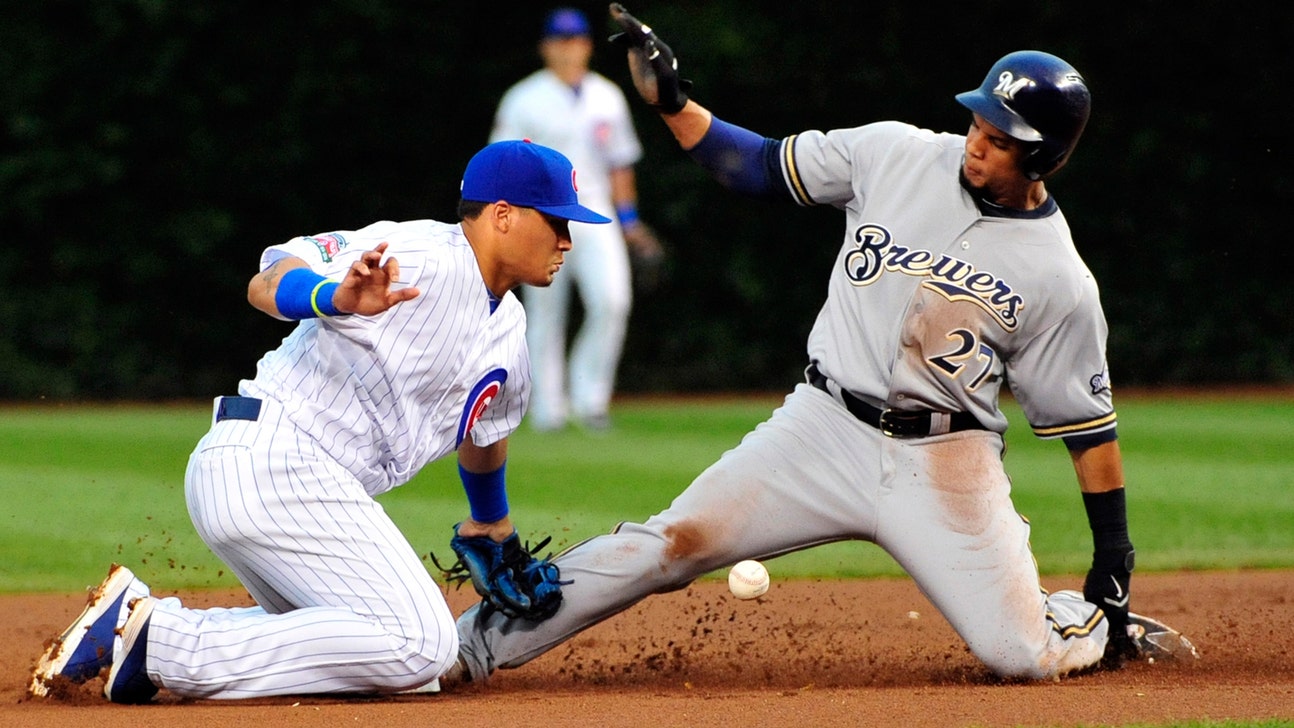 Brewers stave off host Cubs
Published
Aug. 11, 2014 11:44 p.m. ET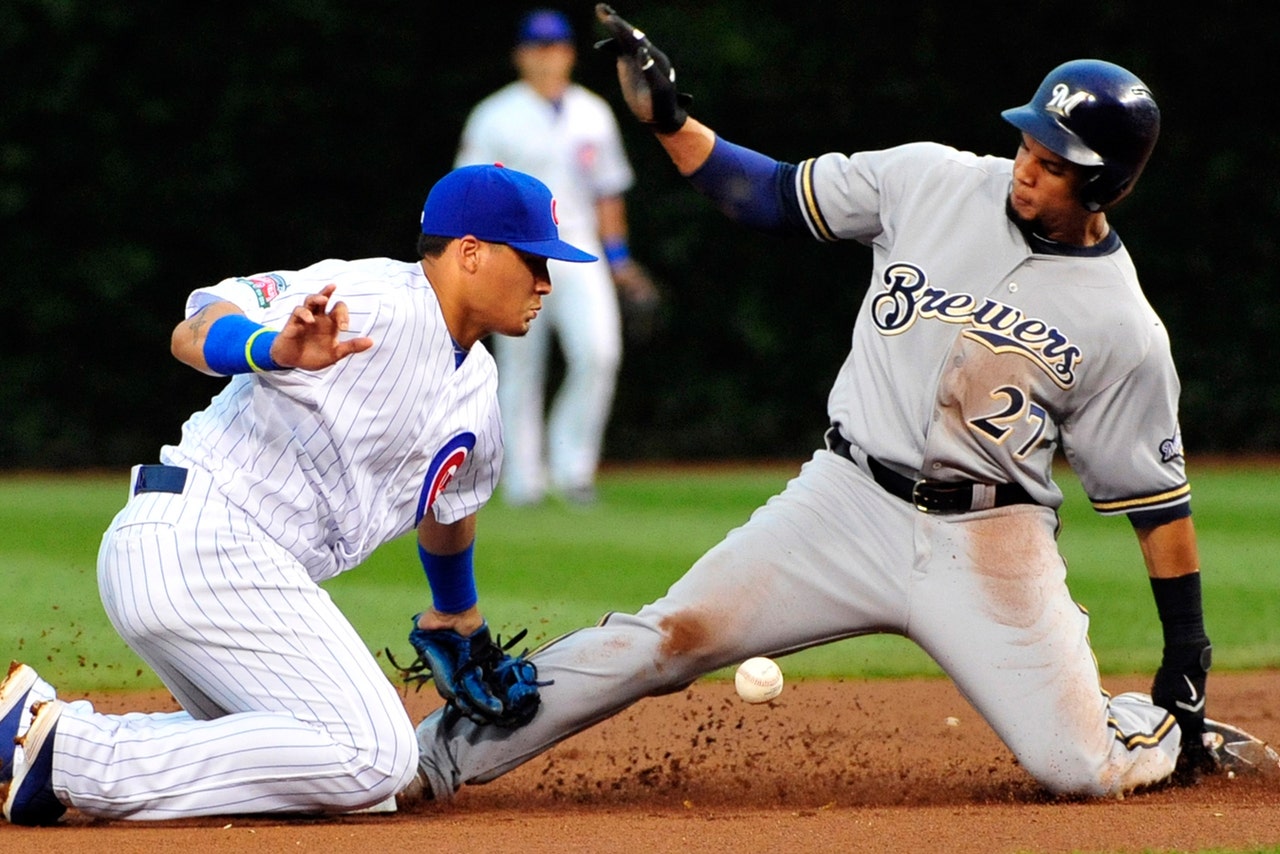 CHICAGO -- Up and down and side to side, Yovani Gallardo threw his fastball right where he wanted it to go. It made a big difference for the right-hander.
Gallardo pitched seven sparkling innings and Khris Davis had a tiebreaking RBI double, leading the Milwaukee Brewers to a 3-1 victory over the Chicago Cubs on Monday night.
Gallardo bounced back nicely from a sluggish outing against San Francisco, allowing one run and six hits while improving to 9-3 with a 3.00 ERA in 18 career starts against Chicago.
"Just command, to be honest," he said when asked about the difference from his previous start. "I was able to command the fastball to both sides of the plate. I was able to go up and out of the zone whenever I needed to."
Scooter Gennett had two hits, including an RBI single in the ninth, and Mark Reynolds connected for his 20th homer as Milwaukee opened a seven-game trip with its fourth victory in five games.
Coming off his worst start of the year, Jake Arrieta gave up two runs and five hits in 7 1/3 innings for the Cubs. The right-hander was hit hard in a loss at Colorado on Wednesday, allowing season highs of nine runs and 13 hits in five-plus innings.
"It was a little better from start to finish, a little better consistency with everything down in the zone, a lot of ground balls, a lot of early outs," he said.
Arrieta (6-4) retired 13 in a row before Ryan Braun started the seventh with a single to center. Braun was cut down at the plate when he tried to score from second on Gennett's one-out double, but Davis followed with a liner into the left-field corner to give the Brewers a 2-1 lead.
"That was huge," Brewers manager Ron Roenicke said. "You hate when you lose an opportunity to score, and he turns around and drives the guy in."
It was more than enough for Gallardo (7-6), who retired his last seven batters. He struck out six and walked none in only his second victory in his last nine starts for the NL Central leaders.
Will Smith pitched a perfect eighth and Francisco Rodriguez finished the seven-hitter for his major league-best 36th save in 40 opportunities.
Reynolds connected with two out in the second, ending a 1-for-18 slump since his previous homer on Aug. 3 at St. Louis.
Reynolds' deep drive to left on Arrieta's first pitch was gloved by a Cubs fan in the back row of the bleachers, earning a loud ovation from the crowd of 28,927. He quickly grabbed an older ball from his seat and threw it on the field, drawing another round of applause with the common trick in the outfield stands at Wrigley Field.
Chicago tied it at 1 in the fifth on Chris Coghlan's two-out double.
---