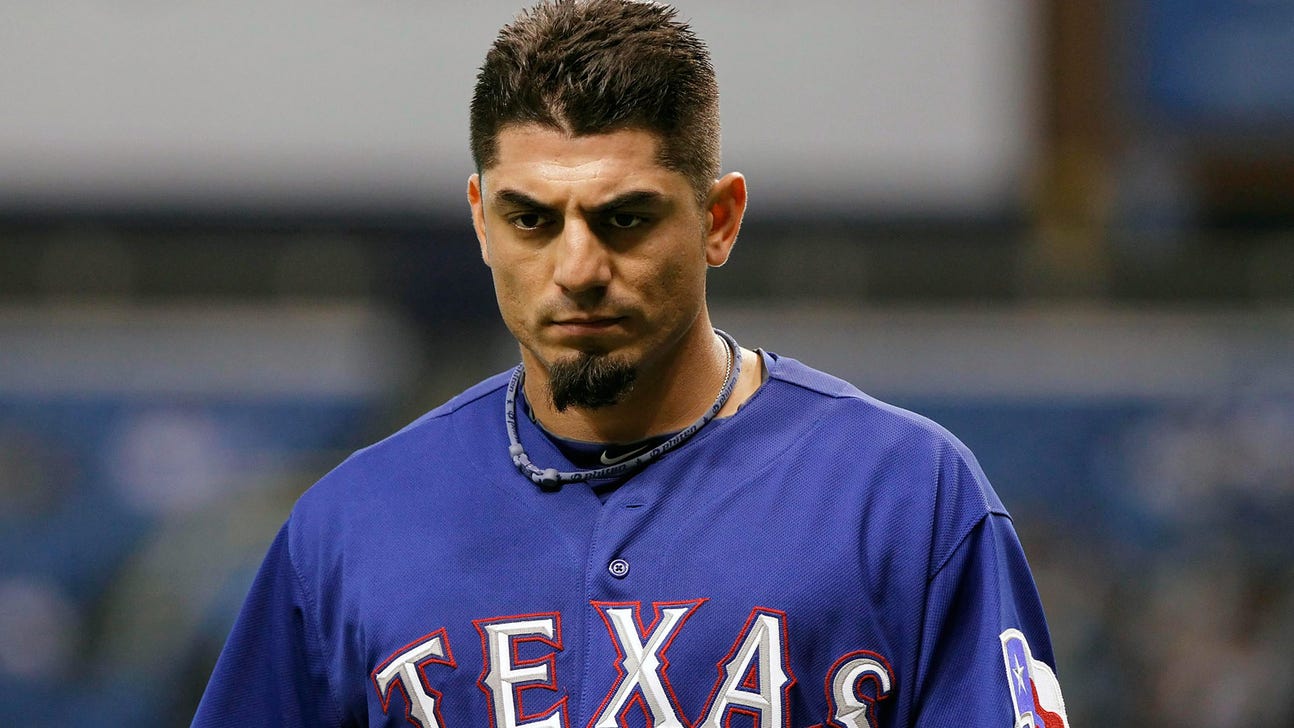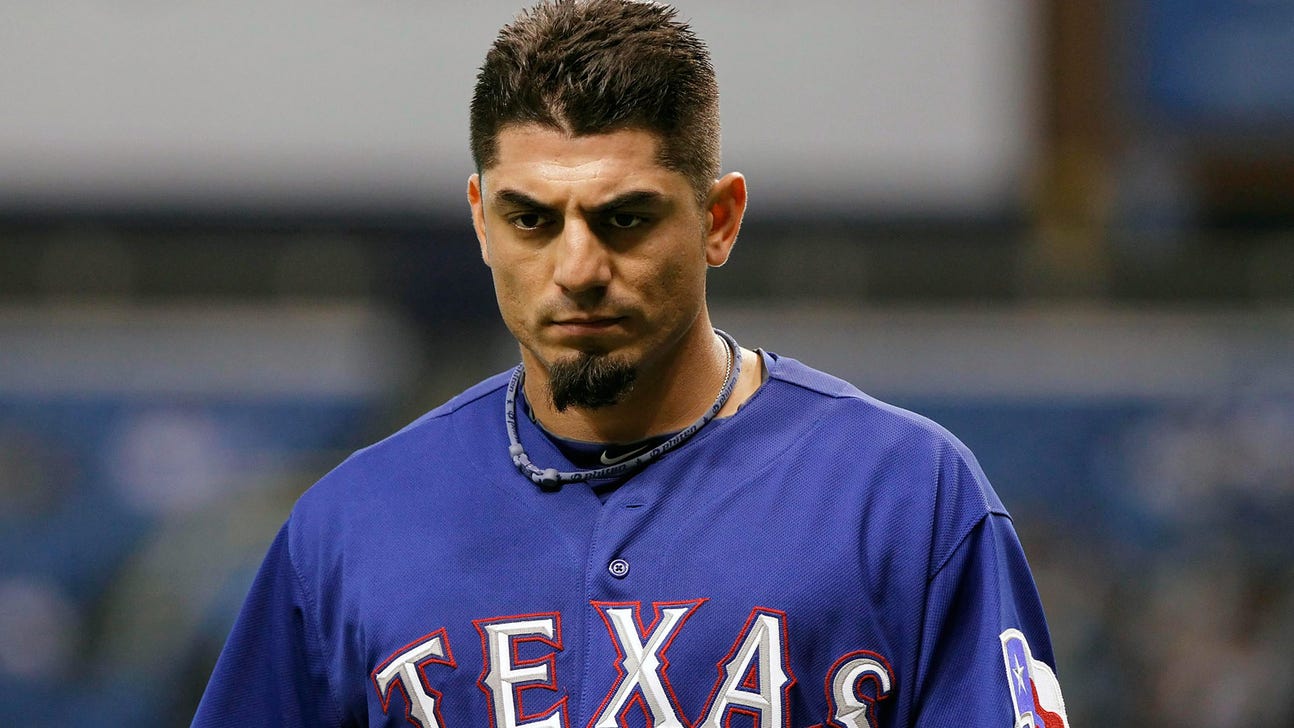 Brewers officially sign Matt Garza to four-year contract
Published
Jan. 26, 2014 3:52 p.m. ET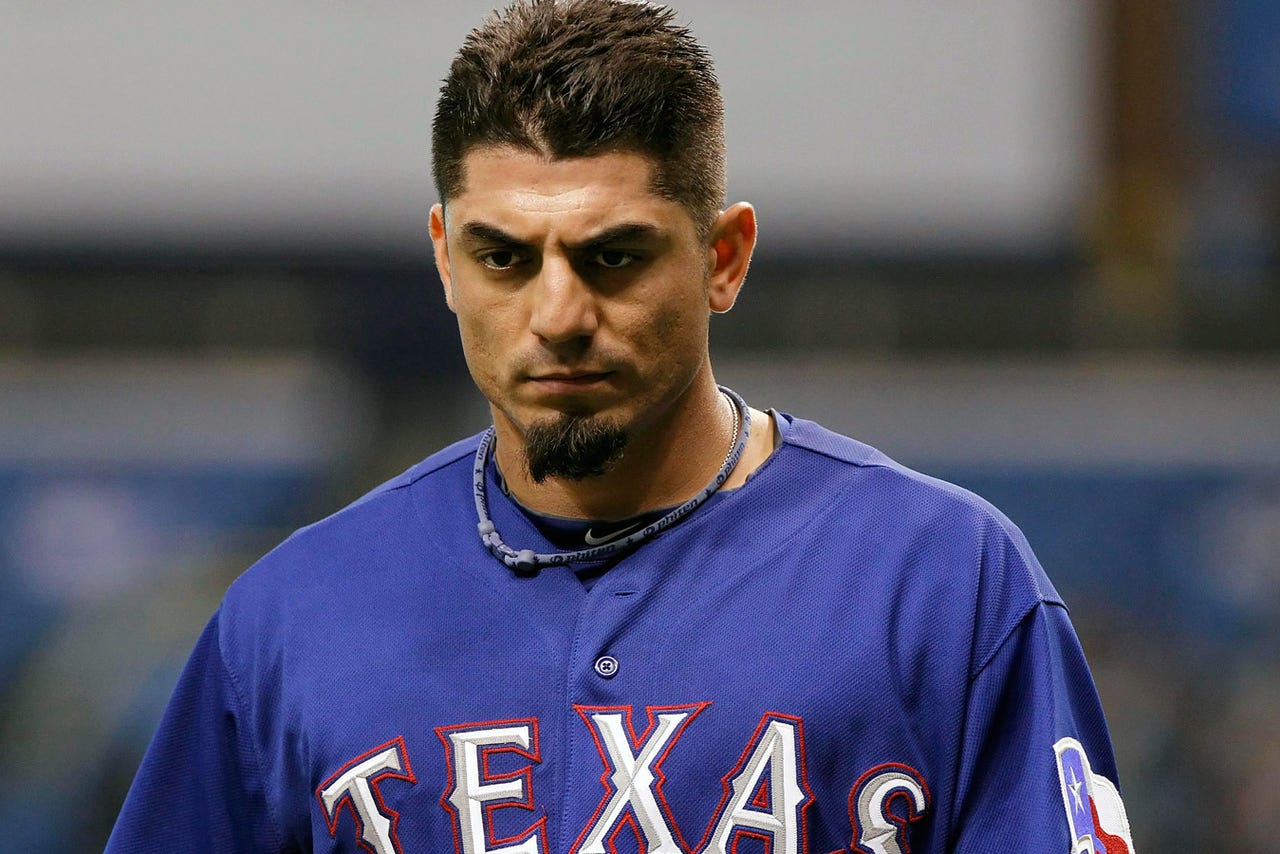 MILWAUKEE -- The Matt Garza saga is finally over, as the Milwaukee Brewers officially announced a four-year contract with the free-agent right-hander on Sunday.
Owner Mark Attanasio began a question and answer session at the team's annual winter fan festival at the Wisconsin Center in downtown Milwaukee by announcing the agreement between the club and Garza.
Garza's deal is for four years with a vesting option for 2018. A source told FOXSports.com the contract is worth $50 million and includes $1 million per year in incentives.
The Brewers will give the 30-year-old the biggest free-agent contract in franchise history. Garza spent 2013 with the Cubs and Rangers, going 10-6 with a 3.82 ERA in 24 starts.
"He's a competitor," said Brewers general manager Doug Melvin. "Whenever we faced him he's always competed very well, seems to be a high-energy guy. Throws strikes, he's a strike-thrower. He'll fit in real well."
Garza said in a phone interview he learned the deal was official while attending his son's basketball game Sunday.
"We've been in contact with the Brewers for quite some time and it was just kind of the right fit," Garza said. "It wasn't a surprise, I expected an open market and that's what I got. I'm happy that I'm a Milwaukee Brewer."
Brewers owner Mark Attanasio said the club did not plan to announce the deal at the fan fest and that the timing was purely coincidental. An agreement was reported to be done Thursday, but final details were not worked out.
"I'm very pleased our guys were able to keep this quiet and our organization was able to keep this quiet up through Thursday," Attanasio said. "That's a testament to the organization and how we operate."
Garza was spending time with his family over the past few days and didn't spend much time thinking about when the details would get done, saying Brewers' fans likely heard about the agreement before he did.
"I didn't worry about it at all," Garza said. "I had a plethora of activities to take up my time while this whole thing was getting finalized. I had no concern whatsoever."
Word spread quickly of Garza's signing to the Brewers players and coaches attending the fan fest, and all had positive reactions to the team adding another quality starter to the rotation.
"Hopefully, he is (an innings-eater)," Brewers manager Ron Roenicke said. "I know the last two years, he hasn't been able to (due to injuries) but certainly, he's a guy that, when he's healthy, he usually goes deep into a game. We need to keep him healthy and get those innings from him. He's good. He's got good stuff. He's a great competitor. He prepares well. He's going to help any staff he's on."
"I'm excited," Brewers catcher Jonathan Lucroy added. "I think he can really help us out. I know facing him, he's real tough so I think he's just going to make us that much better.
"Hopefully we can move forward and win some games with him."
Brewers right fielder Ryan Braun held his media gathering before the Garza news became official, but was asked about the possibility of a deal happening.
"I think the Garza thing is extremely exciting," Braun said. "I'm very excited about it. I think he can be a difference-maker. In facing him the last few years I think he's one of the best pitchers in baseball."
Garza will join Lohse, Yovani Gallardo and Wily Peralta as locks to make the Brewers rotation. Marco Estrada likely has the inside track to be the fifth starter, leaving Tyler Thornburg and Will Smith to compete for bullpen spots.
"It sucks because you might be taking out a young guy who did a good job for us last year, but on the plus side you are adding a veteran who has proven he can do it over the long course," Lohse said. "You are taking an opportunity away from somebody. But the way the season goes, at some point you are going to need that guy. Not too often do five guys make all the starts. It just helps you out adding talent like that."
The Brewers will not have to forfeit a draft pick to sign Garza. Milwaukee gave up the 17th pick in last June's draft to St. Louis as compensation for Lohse. Melvin admitted he wouldn't have been able to sign Garza if there were a draft pick attached to him.
"Draft picks are so valuable, and you know I've heard some people say, 'The 17th pick or whatever' in a certain draft it's not that important or whatever," Melvin said. "But all draft picks are important. We don't win in 2008 if we don't trade Matt LaPorta for C.C. Sabathia, and he was a draft pick. We don't win in 2011, probably, when we traded Brett Lawrie for Shawn Marcum. Marcum helped us for a year-and-a-half, but helped us get into the postseason."
Selected by Minnesota in the first round of the 2005 draft, Garza spent two seasons with the Twins before breaking out in three years with Tampa Bay. He was traded to the Cubs prior to 2012 and had a 3.45 ERA in 60 starts over three seasons in Chicago.
Garza was dealt to the Rangers just prior to last July's trade deadline for pitching prospect Justin Grimm and third base prospect Mike Olt. He went 4-5 with a 4.38 ERA in 13 starts for Texas to finish the year.
The Brewers are showing confidence in Garza's health, as the right-hander has made four trips to the disabled list since 2009. Garza was limited to just 18 starts in 2012 because of a stress reaction in his elbow, and missed the first seven weeks of 2013 due to a lat strain suffered while rehabbing his elbow. Attanasio would not disclose whether the Brewers protected themselves in the wording of the contract in case of an injury.
"This guy is one of the -- there was an article recently that profiled on different bases the top 25 pitchers in baseball," Attanasio said. "You look at all these different metrics, and (Garza) routinely grades out as [one of those pitchers]. So I'd rather talk about his upside, what he brings in terms of performance to the staff, and also what he brings in leadership. This guy really cares about winning, and I think he's going to bring that attitude, which we're looking for."
Garza has struggled to field and throw bunt attempts against him recently and Oakland decided to test him by bunting last August. An emotional and competitive guy, Garza went on a rant on Twitter after the game, calling out Athletics second baseman Eric Sogard and Sogard's wife. He later apologized saying he "let his competitive spirit cross outside the lines."
According to Fangraphs.com, Garza's four-seam fastball averaged at 93.2 miles per hour last season. His primary offspeed pitch is his slider (84.8 mph average), which he threw 23.7 percent of the time in 2013. Garza's slider is considered one of the best in baseball.
"It's going to be an exciting year for us," said Garza. "We've got a great rotation, we'll have a solid bullpen and we'll put up runs."
Garza carries a 67-67 record with a 3.84 ERA in 194 games (191 starts) over his eight-year career.
Follow Andrew Gruman on Twitter
---