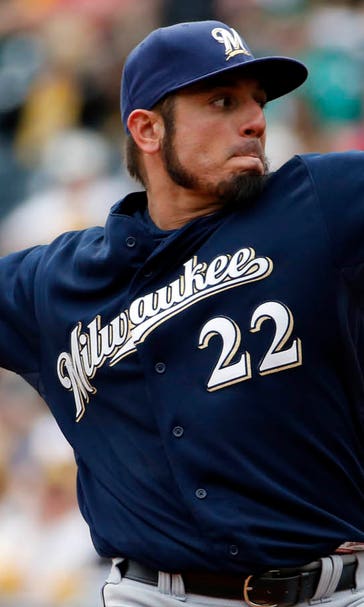 Brewers not panicking yet after first 2-10 start in team history
April 19, 2015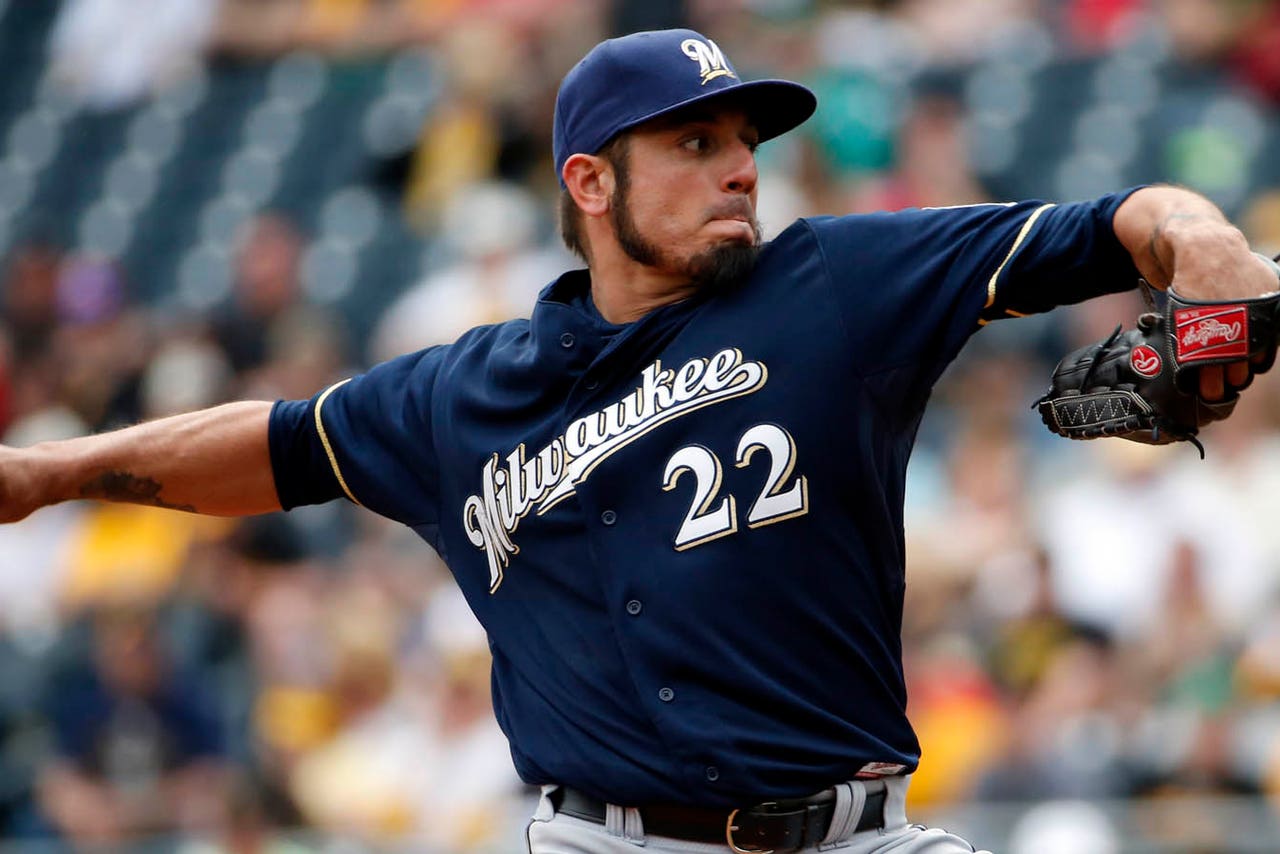 Milwaukee's starting pitching has routinely placed the club in early holes this season, and with the way the Brewers' offense is going right now, any early deficit seems insurmountable.
It was more of the same Sunday afternoon at PNC Park.
Matt Garza struggled and the offense was feeble once again, as the Brewers fell to 2-10 for the first time in franchise history with a 5-2 loss to the Pittsburgh Pirates.
"We're not going to panic, but these guys need to get it going," Brewers manager Ron Roenicke said. "Not always do you start the way you want to. That's fine. But we shouldn't be doing this every night. Something needs to change. We need somebody to step up and throw a great ballgame or we need the offense to start clicking like we know it can and should be.
"We'll get it going, but how long do you stay patient? You are two weeks into the season and things aren't getting better. We have a new series, new team tomorrow. Hopefully that changes tomorrow."
After the Brewers were unable to score after loading the bases with two outs in the top of the first, Garza was touched for two runs in the bottom half of the frame.
Josh Harrison led off with a single to center and went to third on an infield single by Gregory Polanco combined with a throwing error by third baseman Luis Jimenez. A wild pitch plated Harrison, while Polanco scored on an RBI single from Andrew McCutchen.
The Brewers battled back to even the game at 2-2 in the top of the second, but that was all Milwaukee's struggling offense could muster in the series finale.
Pittsburgh took the lead back on a Pedro Alvarez solo home run in the third and jumped up 5-2 on a two-run single from Chris Stewart in the sixth.
That was plenty for the Pirates to hold on for the sweep, as Gerrit Cole and three Pittsburgh relievers faced the minimum over the final seven innings Sunday. Jonathan Lucroy singled in the fifth and Khris Davis singled in the ninth, but both were erased on double plays.
Milwaukee went 8 for 43 with runners in scoring position and plated just 14 runs on its six-game road trip. The Brewers have scored the fewest runs in baseball (28), while 11 players across the majors have hit more home runs individually than Milwaukee's three as a team.
"It has been tough," Brewers hitting coach Darnell Coles said. "Our at-bats are getting better. We're hitting some balls hard at people. It is just one of those things where we are going through a bad stretch. Guys are coming in and getting their work done. They are prepared and ready to go.
"Obviously we are going through a tough stretch. But daily you just keep the positive energy and reinforcing what we are trying to do. We had a great spring training, but we struggled out of the chute. Each guy comes in each and every day and works their tail off. Ultimately we will break out of it. The hope is we do it tomorrow."
The offense hasn't been the only reason the Brewers are off to their worst 12-game start in franchise history. After Garza allowed five earned runs in six innings Sunday, Milwaukee's starting pitchers have a National League-worst 5.78 ERA on the season.
Milwaukee has received just two quality starts, which is tied with the New York Yankees for the fewest in baseball.
"As starters we've got to start doing our jobs and getting deeper," Garza said. "Six innings is cool but we've got to start pitching the seventh and getting into the eighth like we were doing last year. All that has to come with just taking your foot off the accelerator as a whole. We all want to be great and right now I think our want is overpowering our ability. We're putting too much on one play instead of just looking at the big picture.
"We just kind of need to step back and let our ability start taking over instead of our mental side. I've got to make this happen. We've got to do this. Just do it. Let's just play. Start smiling again. It's not fun when you have to walk around pissed off all the time. It's a kid's game; we should be having a good time doing it. If we can start enjoying it again, we're going to be a lot happier in and out of the clubhouse."
12 games into the season, the Brewers are already six games out of first place in the National League Central. The old adage says a team can't win a division in April but it can certainly lose one.
Already eight games under .500, Milwaukee needs to snap out of its prolonged funk (11-32 since last Aug. 25) in order to avoid building an insurmountable hole by the time May rolls around.
The first chance for the Brewers to do so is a six-game home stand against Cincinnati and St. Louis that begins Monday at Miller Park.
"They are tired of it," Roenicke said. "We're tired of it. We need it to change. Whatever you have to do, just get the job done. These are good players. We need to get it done."
Follow Andrew Gruman on Twitter
---