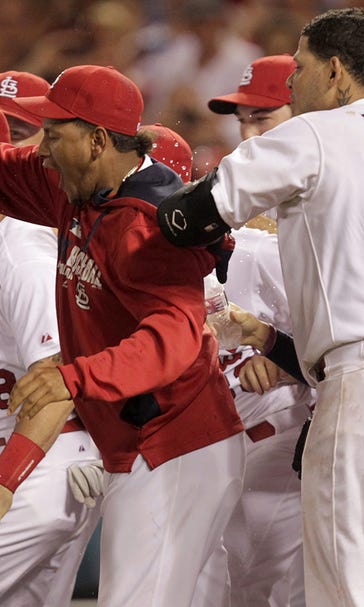 Brewers head into All-Star break with big series vs. Cardinals
BY foxsports • July 11, 2014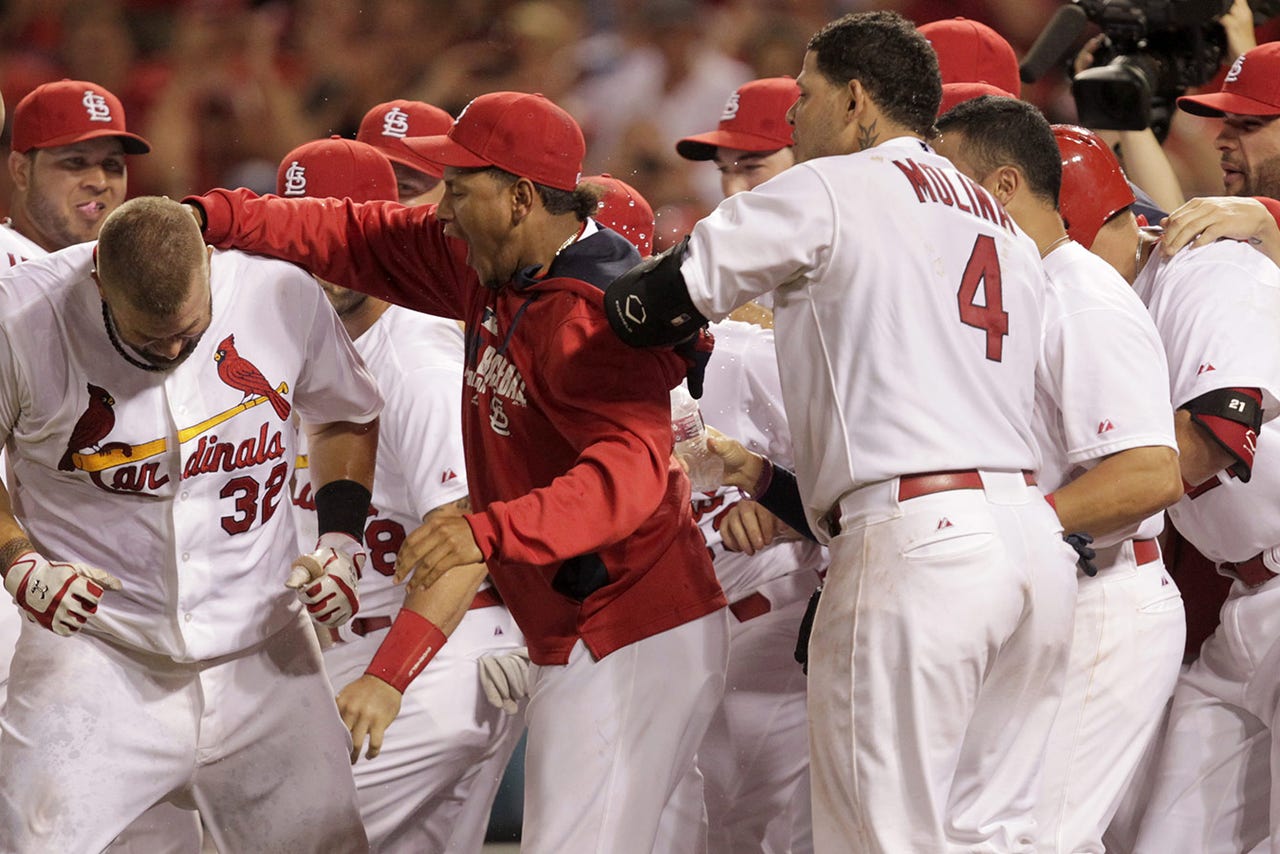 MILWAUKEE -- When a team has lost nine of its last 10 games, it is hard to build any series up to be much bigger than the last. It wouldn't matter if it were the worst team in baseball coming to Miller Park this weekend -- the Milwaukee Brewers need some sort of positive momentum heading into the All-Star break.
That said, it's hard to not build this weekend's series with St. Louis up to be bigger than it really is for the simple fact the Cardinals are suddenly directly breathing down Milwaukee's neck in the National League Central.
After being swept in a four-game series the last-place Philadelphia Phillies, the Brewers sit just two games ahead of the Cardinals in the division with the Reds 2 1/2 games back and the Pirates behind by 3 1/2 games.
"You turn the page," Brewers right-hander Matt Garza said of being swept by the Phillies. "We can't dwell on it too long. We have a club coming in who wants our spot, and we have to start fighting."
Somehow the Brewers are going to need to find a way to bust out of an offensive slump that has seen them score two runs or fewer in six of their last seven games. Milwaukee has scored an MLB-worst 21 runs in July and are hitting just .195 as a team in the month.
St. Louis also comes into the three-game series trying to find ways to score runs, as only Atlanta and San Diego has scored fewer runs this season. The Cardinals also are dealing with the immediate blow of losing All-Star catcher Yadier Molina for 8-to-12 weeks with a torn ligament in his right thumb.
"We just have to get things clicking, man," Brewers catcher Jonathan Lucroy said. "Sometimes it just takes one at-bat, two at-bats to get things firing again. Guys are pressing and trying to do too much. When we try to do too much it obviously doesn't come out good most of the time. We have to try to relax and stay within ourselves. I'm definitely guilty of that myself."
Milwaukee's offense will attempt to bust out Friday against Joe Kelly, who will be making his first big-league start since straining his hamstring running to first base at Miller Park on April 16. The Brewers give the ball to Yovani Gallardo for the series opener, as the right-hander tries to overcome his career struggles (1-11, 6.34 ERA) against St. Louis.
The Brewers will have the daunting task of sending a struggling offense against Cardinals ace Adam Wainwright on Saturday. Milwaukee made a move to shake up its rotation late Thursday, sending Marco Estrada to the bullpen and recalling right-hander Jimmy Nelson.
Nelson will make his second start of the season for the Brewers on Saturday opposite of Wainwright, while the scuffling Wily Peralta will face Carlos Martinez in the series finale.
The only way the Brewers won't lead the National League Central at the All-Star break is if they get swept by the Cardinals. Cincinnati and Pittsburgh open a three-game series Friday, as the top four in the division all face off with another NL Central contender this weekend.
"We have to turn this around," Brewers manager Ron Roenicke said. "We can't keep playing like this. We know we'll go through spells in a season that we're not going to play well but this has gone on long enough. We have too good of a team to let it go longer."
While most Brewers fans would have loved to have entered this final series before the All-Star break 11 games over .500 with a two-game lead in the division, the process of how Milwaukee got to this point is what is maddening.
A three-game series in July won't decide whether the Brewers end up making the playoffs or not, but it certainly will determine if a cushion built over playing great baseball for the better part of three months is still there or if it was erased with one bad, two-week stretch.
"We're not playing up to our talent level, that's the bottom line," Lucroy said. "We're a lot better than we are showing right now. We're way better. If we can get back to that point of playing up to that level, I think we'll be OK.
"These kind of things happen every year, even to good teams. Good teams are still going to lose some games. We just have to figure out how to get out of this little slump that we are in and get things moving forward."
Follow Andrew Gruman on Twitter
---