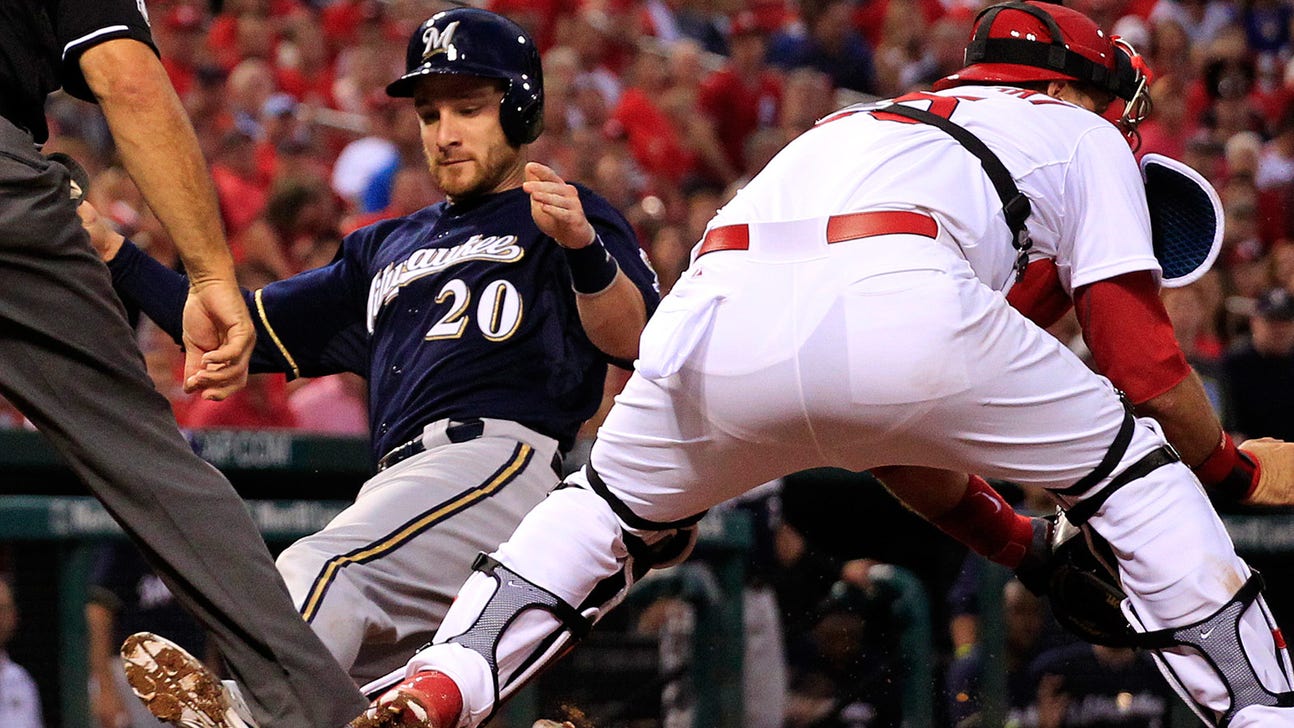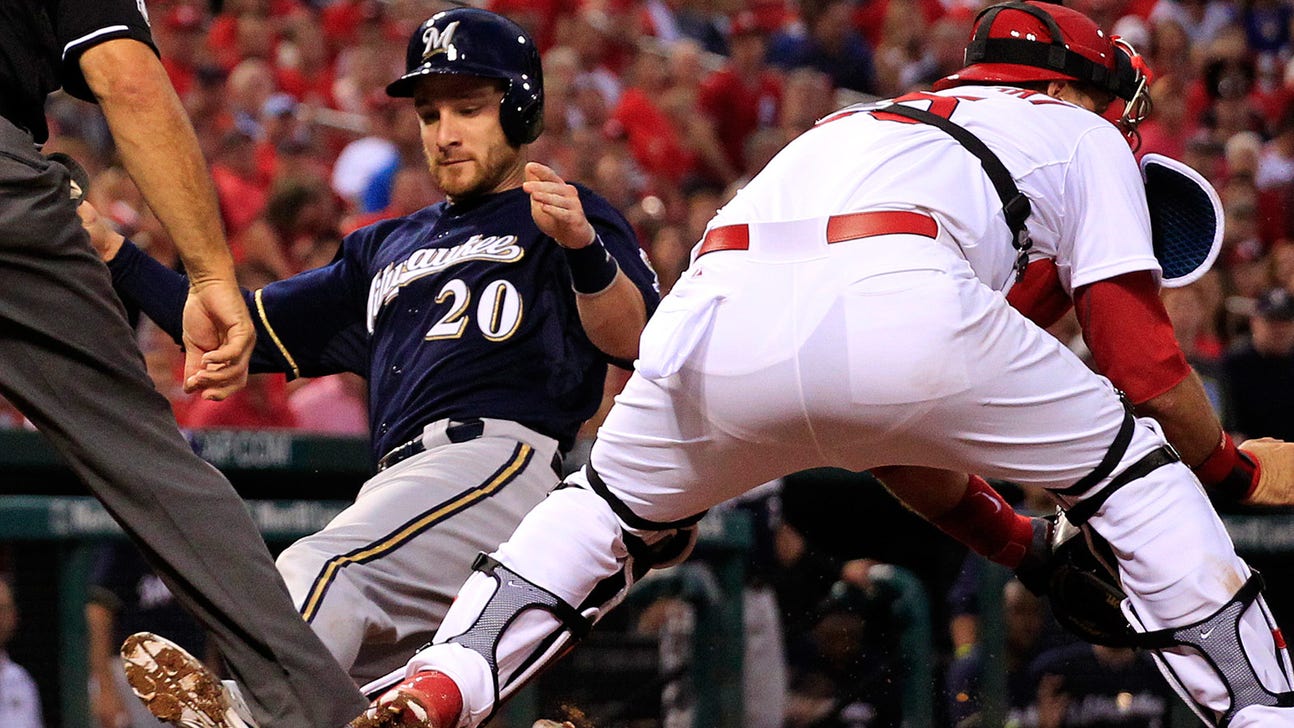 Brewers clip Cardinals, 7-4
Published
Aug. 1, 2014 11:49 p.m. ET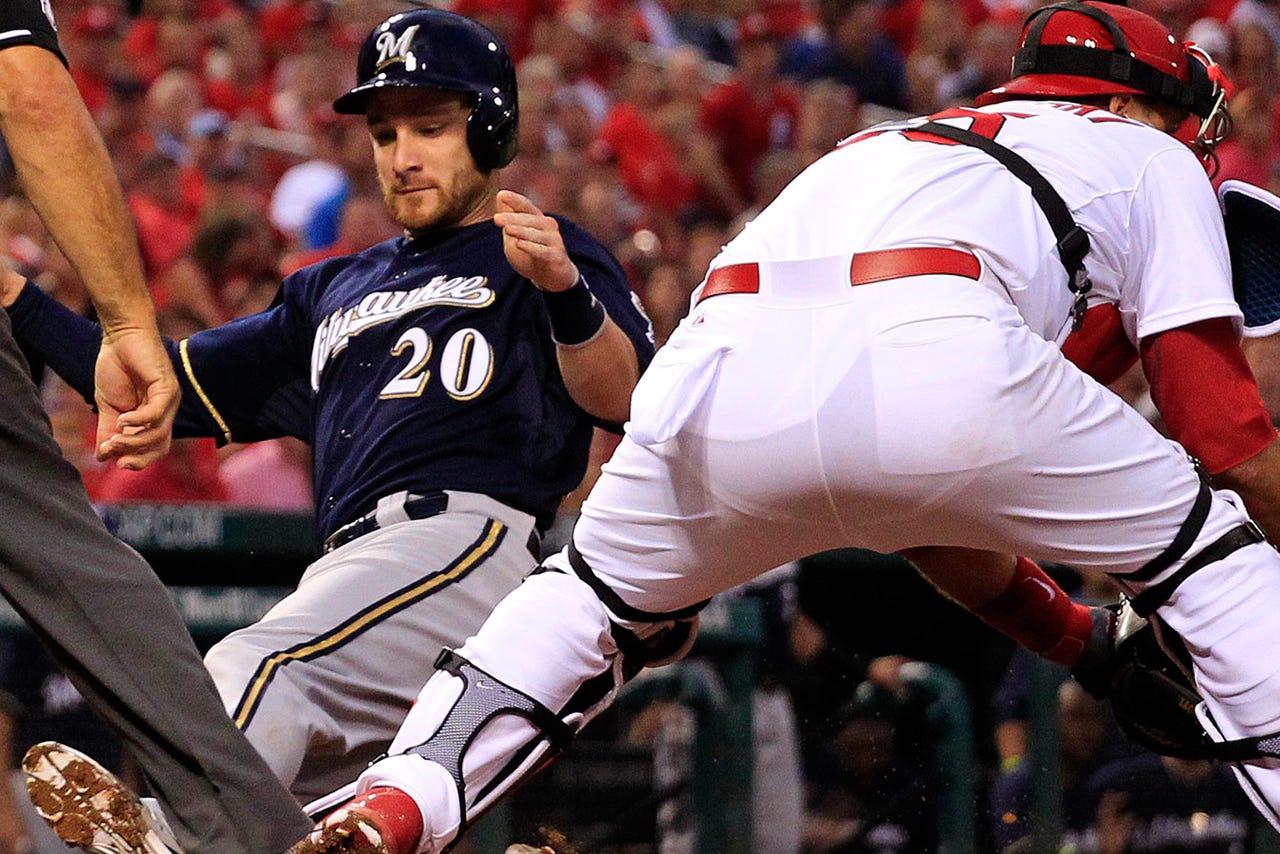 ST. LOUIS -- Aramis Ramirez knows he's not supposed to have success like this against Adam Wainwright.
"I don't have an explanation for it," the Milwaukee Brewers cleanup man said after setting the tone with a home run and RBI double off the St. Louis Cardinals' ace in a 7-4 victory Friday night. "He's been one of the best pitchers in the game for a while.
"I don't know, for some reason I get good swings and good pitches to hit."
Ramirez has three homers, eight doubles and eight RBI to go with a .415 average against Wainwright, the best in the majors against the right-hander. The homer was the first Wainwright has ever allowed on a 3-0 count.
"After the fact I probably should have been ready for it," Wainwright said. "He had no reason not to (swing) right there."
Wily Peralta won his 13th game to tie for the National League lead and Jonathan Lucroy's bases-clearing double chased Wainwright (13-6) in a four-run sixth inning that put Milwaukee up by six. The NL Central leaders are three games ahead of the Cardinals.
"Whenever you're down in the zone with 95 mph sinkers and throwing offspeed early in the count for strikes, it's tough for the opposing team," Lucroy said.
Matt Carpenter had two hits and three RBI and Matt Holliday homered for St. Louis, which has lost three of four.
Peralta, Wainwright and the Dodgers' Clayton Kershaw all have 13 wins. Last year, the 25-year-old Peralta was 11-15 with a 4.37 ERA in his first full season in the majors.
Peralta (13-6) allowed two runs and five hits in 6 2-3 innings to win his fourth straight start. He's given up two or fewer runs in all of them, a stretch that began with seven innings of three-hit ball and no earned runs at home against the Cardinals on July 13.
Ramirez hit his 13th homer leading off the second, made it 2-0 with an RBI double in the third and had an infield hit in the fifth.
Francisco Rodriguez got the final out for his 32nd save in 36 chances.
---