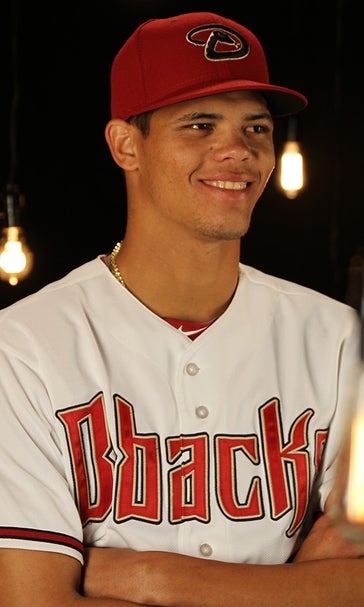 Brewers 12, Diamondbacks 0
BY foxsports • March 25, 2015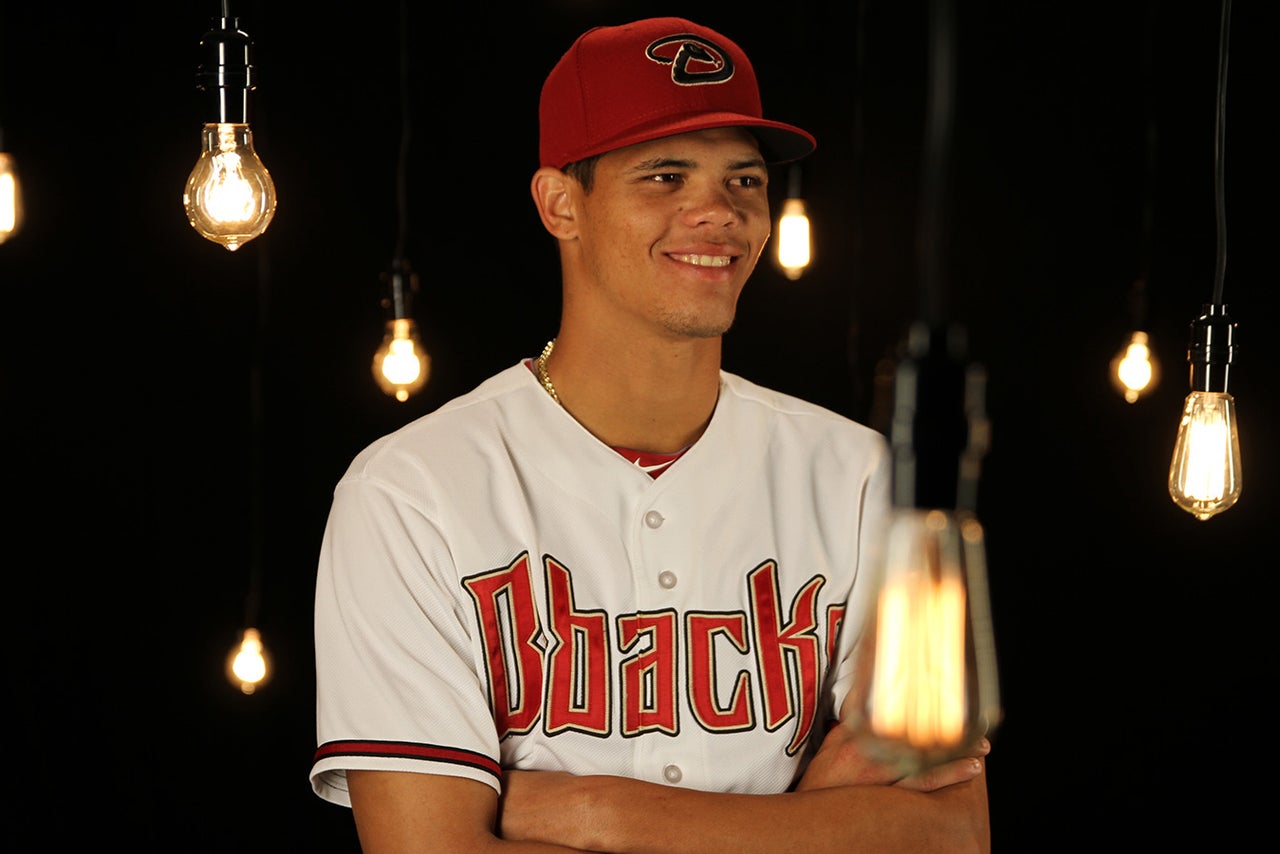 Former Arizona Diamondback Craig Counsell, now a special assistant to Milwaukee Brewers general manager Doug Melvin, mentioned before the game that the Brewers looked to have a pretty good lineup this season. 
As if to reinforce his point, the Brewers scored 12 runs in the first five innings off D-backs starter Yoan Lopez and relievers Dan Runzler and A.J. Schugel. Milwaukee rolled to a 12-0 victory at Salt River Fields. 
It was an eventful day for the D-backs, who played a tripleheader. 
Vidal Nino, Randall Delgado, Addison Reed, Evan Marshall and Matt Reynolds pitched in a 5-1 "B" game victory over the Chicago Cubs in the morning, when Aaron Hill, Mark Trumbo and Tuffy Gosewisch were in the lineup.
Rubby De La Rosa pitched into the sixth inning of a minor league game in the afternoon.
The majority of the D-backs' regulars played against Milwaukee, when Lopez made his fourth appearance of the spring. 
A.J. Pollock had the D-backs' only hit, an infield single, off Brewers starter Michael Blazek, who pitched four innings. The D-backs finished with four hits.
Ender Inciarte had a double in three at-bats to stay over .400. He is hitting .419 in 43 at-bats. Inciarte has more stolen bases (four) than strikeouts (two) this spring.
Rubby De La Rosa
De La Rosa gave up two runs in 5 2/3 innings while pitching for Class A Visalia in a minor league game Monday afternoon before being named to the starting rotation later in the day. De La Rosa walked two, giving him 12 in 17 2/3 spring innings, although the minor league stats are not included.
De La Rosa threw about 80 pitches and touched 98 mph in the minor league game and also got two of his strikeouts on curveballs.
"He threw a lot of breaking balls for strikes, which we've been looking for," manager Chip Hale said. "His changeup is always good."
Yoan Lopez
Lopez's fastball sat in the 92-93 mph range in three innings against Milwaukee, his fourth appearance of the spring. Lopez breezed through the first inning before giving up five hits and five runs in his final two innings. 
The Brewers scored all four of their runs in the third inning after Lopez retired the first two batters. He gave up four hits and a walk and committed a balk before striking out the final batter.
"I didn't feel in the third inning like I felt in the first two," Perez said. "The first inning I felt good, the second inning a little better, but the third, the pitches were up in that one and I had some trouble."
Enrique Burgos struck out five in two scoreless innings while hitting 97 mph a half-dozen times Tuesday, the first time he has gone more than one inning this spring. He has 10 strikeouts in eight innings while giving up one run, four hits and four walks. ... Vidal Nuno struck out eight in four innings in a "B" game against the Chicago Cubs on Tuesday morning. Nuno gave up only one base runner, a first-inning single by Mike Olt, and threw his curveball and slider for strikes against a largely minor league lineup. ... Mark Trumbo, hitting .394 with a team-high 10 RBI, singled in the "B" game, showing no ill effects from the pitch that struck him in left hand Monday. ... Randall Delgado gave up a run in two innings in the "B" game while Addison Reed, Evan Marshall and Matt Reynolds were not scored upon. ... The D-backs have their only scheduled off day of the spring Wednesday. 
Patrick Corbin and David Hernandez, who have been on almost identical schedules since undergoing Tommy John surgeries this time a year ago, threw their first bullpen sessions since the operations Tuesday. Each threw 20 pitches, all fastballs. "It felt really good," Corbin said. "I felt my mechanics were on today, my balance felt great." Corbin said he threw at about 80 percent, and will probably wait until his fourth or fifth bullpen to try to throw at full velocity. The two are scheduled to throw another bullpen Friday. "It's just a big relief," Hernandez said, "to put in all that time and work. So many people to thank, especially the training staff. There are certain days you feel like you are bugging them, the process is so long. I can't those guys enough." ...
Brad Ziegler is scheduled to pitch in his first spring training game Thursday against San Diego at Salt River Fields. ... Matt Stites, who has not pitched this spring, felt a twinge in his elbow during his last batting practice session and has been shut down for a few days. 
Thursday: Diamondbacks vs. San Diego Padres
Salt River Fields, 1:10 pm
Probable pitchers: Diamondbacks -- RHP Chase Anderson, RHP Brad Ziegler, RHP Enrique Burgos, LHP Andrew Chafin, LHP Dan Runzler. Padres -- RHP Odrisamer Despaigne or RHP Brandon Morrow.
Follow Jack Magruder on Twitter
---