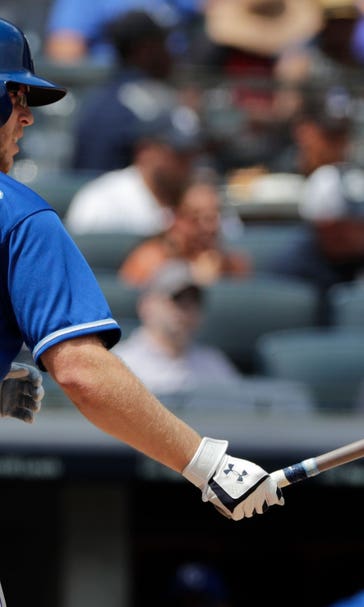 Brett Phillips borrows lumber for his Royals debut
July 30, 2018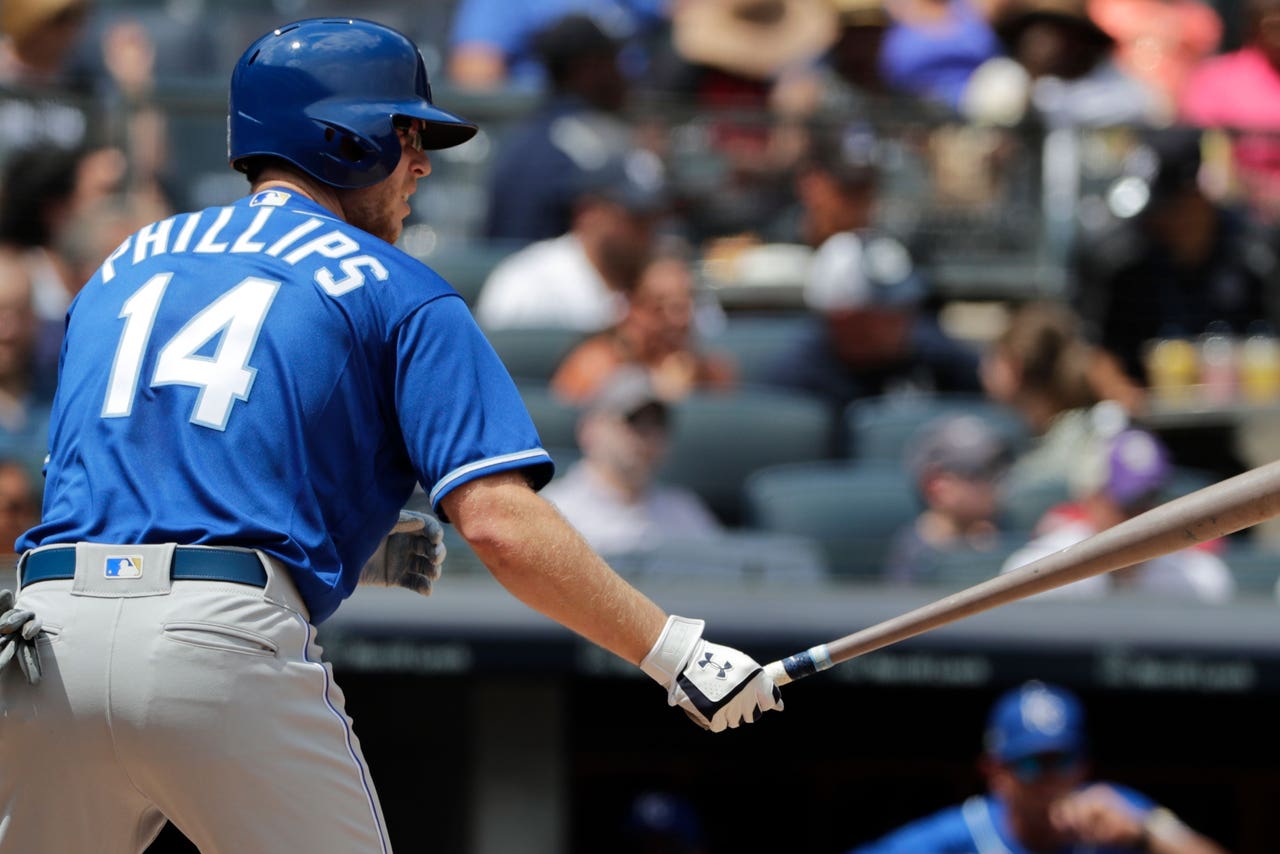 NEW YORK -- Brett Phillips could be excused for going batty. While he quickly made his way from Colorado to New York to join the Kansas City Royals after he was traded from Milwaukee, his bats were not so fast.

The 24-year-old outfielder's own lumber remained lost, so he planned to use a Hunter Dozier model on Sunday for his Royals' debut against the New York Yankees.

"They told me they were on the plane," Phillips said. "They got checked on the plane, but they weren't checked off the plane, so I don't know if were stuck in the back or they just didn't see it. I'm hoping that they get shipped to Chicago."




Even after a complete day of travel yesterday that led to the airlines losing his bats, Brett Phillips is ready to make an impact with the #Royals: "I'm super pumped. I'm so excited to be over here." pic.twitter.com/dEUeoxbkBj


— FOX Sports Kansas City (@FSKansasCity) July 29, 2018



Phillips was at Triple-A Colorado Springs and took a United flight from Denver, with a connection to Newark, New Jersey. After Sunday's game, the Royals travel to a series at the White Sox that starts Monday night.

Phillips uses Axe bats, which don't have the usual knob handle. Dozier is the only member of the Royals with one of the Axe models, and he has exactly one.

"It's a lot of pressure on me today," Phillips said. "So this is all I've got, and if this doesn't work out, I'll just grab something from the bat rack and go out there and compete."

Phillips prefers 32-inch, 31-ounce bats, and he anticipated having to make an adjustment with the borrowed lumber.

"Hunter, he's a little bigger than me," he said, "a lot bigger than me, and a lot stronger than me, and a lot better looking than me. He uses a 34-31. I feel like someone just went across the street at the park and cut down the tree and gave it to me, so that's what I have. But that's all right. It seems large."

Sitting in front of his locker a few feet away, Dozier interjected: "There's plenty of hits in there."

Phillips laughed.

"That's a great teammate: saving hits for the new guy," he said.

Phillips was acquired along with pitcher Jorge Lopez for third baseman Mike Moustakas. Phillips made his big league debut for the Brewers in June 2017 and was hitting .182 with four RBIs in 15 games for Milwaukee this year during a call-up that ended last week. He was hitting .240 with six homers, 25 RBIs and 11 steals for Triple-A Colorado Springs of the Pacific Coast League.




---
---