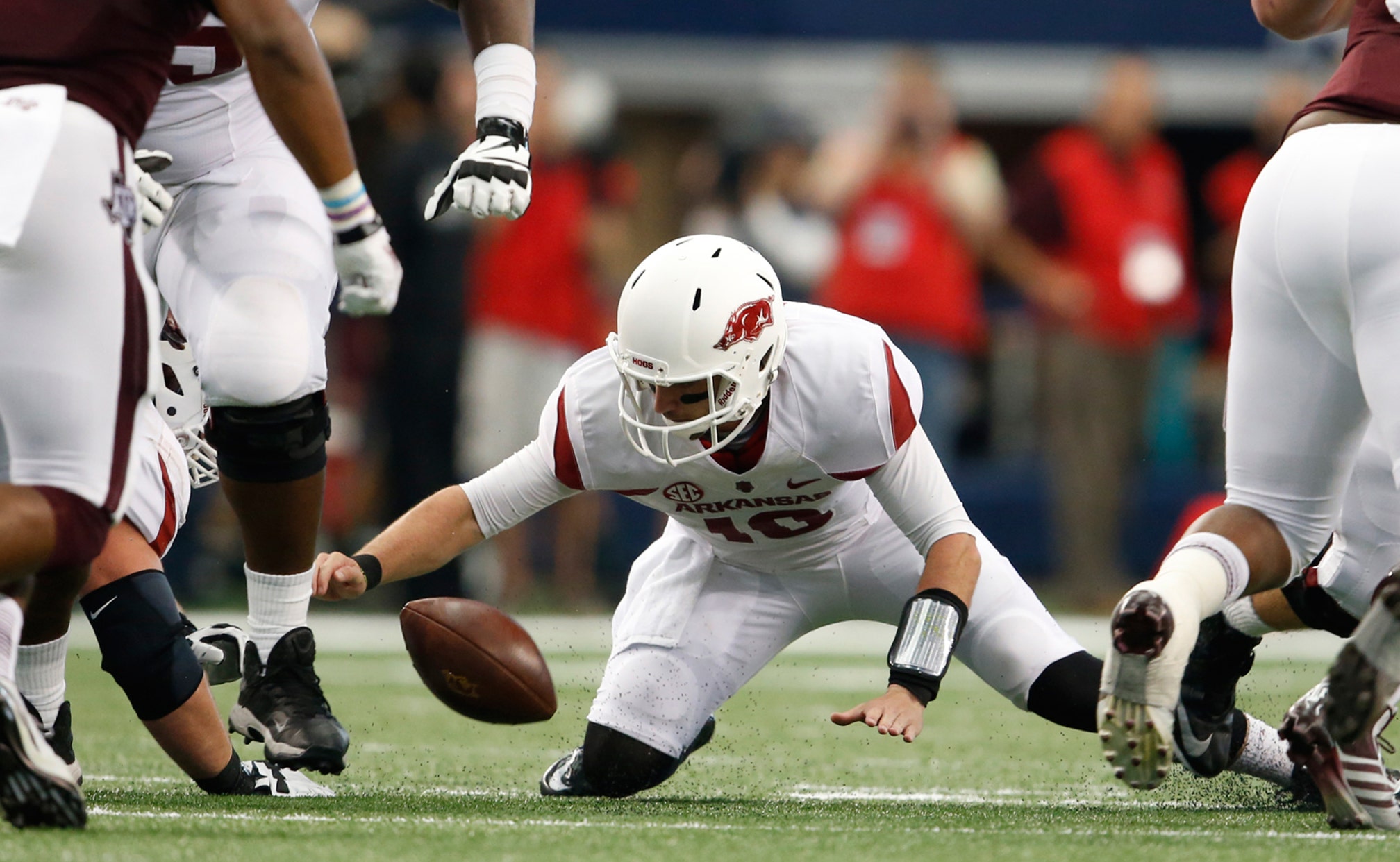 Bret Bielema thinking positive after Arkansas meltdown
BY foxsports • September 27, 2014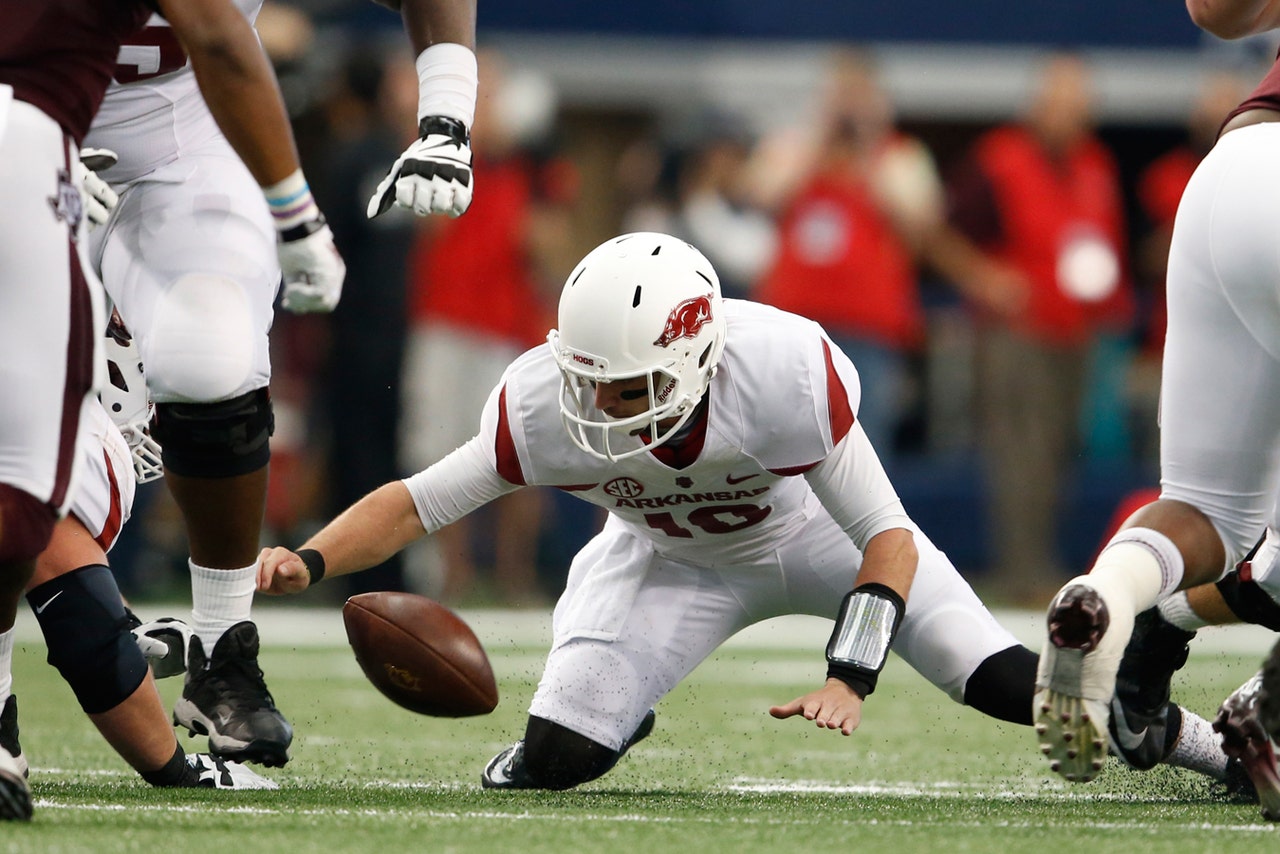 ARLINGTON, Texas -- For three quarters, it look as if Arkansas was going to get a statement win with an upset of No. 6 Texas A&M and send a message to the rest of the SEC that it's back. 
But penalties throughout the game proved costly in a 35-28 overtime loss at AT&T Stadium on Saturday. 
The Razorbacks pounded the ball all afternoon for 285 yards rushing, averaging 6.1 yards per carry. But when they needed just one more on their first overtime possession, the Aggies stuffed running back Alex Collins on fourth down. 
"It is what it is and a play we've been pretty successful on and weren't able to execute as far as getting it done," coach Bret Bielema said.
After Texas A&M found the end zone less than two minutes into the game, Arkansas had all the momentum until the fourth quarter. 
Sam Irwin-Hill ran for a 51-yard touchdown on a fake punt just before halftime to put the Hogs up 21-14. 
The lead could have been much bigger if Arkansas didn't squander so many opportunities to put the game out of reach. 
A holding call on offensive lineman Dan Skipper in the second quarter erased a touchdown, and a dazzling 55-yard run by Jonathan Williams to the Texas A&M 3-yard line was called back for tripping. 
"That play didn't lose the game for us, but it's part of the process and I think [Dan Skipper] understands that," Bielema said. "His teammates will understand it. And we'll take it as that, as a learning experience to move forward."
Clinging to a touchdown lead with under three minutes remaining, Arkansas missed a field goal that would have made it a two-possession game. 
It didn't take long for Kenny Hill and the Aggies to respond just two plays later for the game-tying score. 
But still with a chance to win the game in regulation, the Razorbacks couldn't sustain a drive with two minutes left in the fourth quarter. 
"We did so many things so well, but we hurt ourselves," quarterback Brandon Allen said. "I think we had two touchdowns called back. That's something you can't do and expect to win against a good team."
Despite a frustrating game the Razorbacks feel they should have won, Bielema remained positive and sees it as a step in the right direction for the program. 
"The good news is we can correct those things, and I thought our guys did several things throughout the course of the game to get excited about," he said. "I'm excited today, and just as much at the end of the day as I was at the beginning of today.
"Fans probably invested a lot in today's game, and I apologize we weren't able to give you the win. But there's a lot of really good things coming. This could be a very exciting time ahead of us."
Follow me on Twitter @LouisOjedaJr >>
---