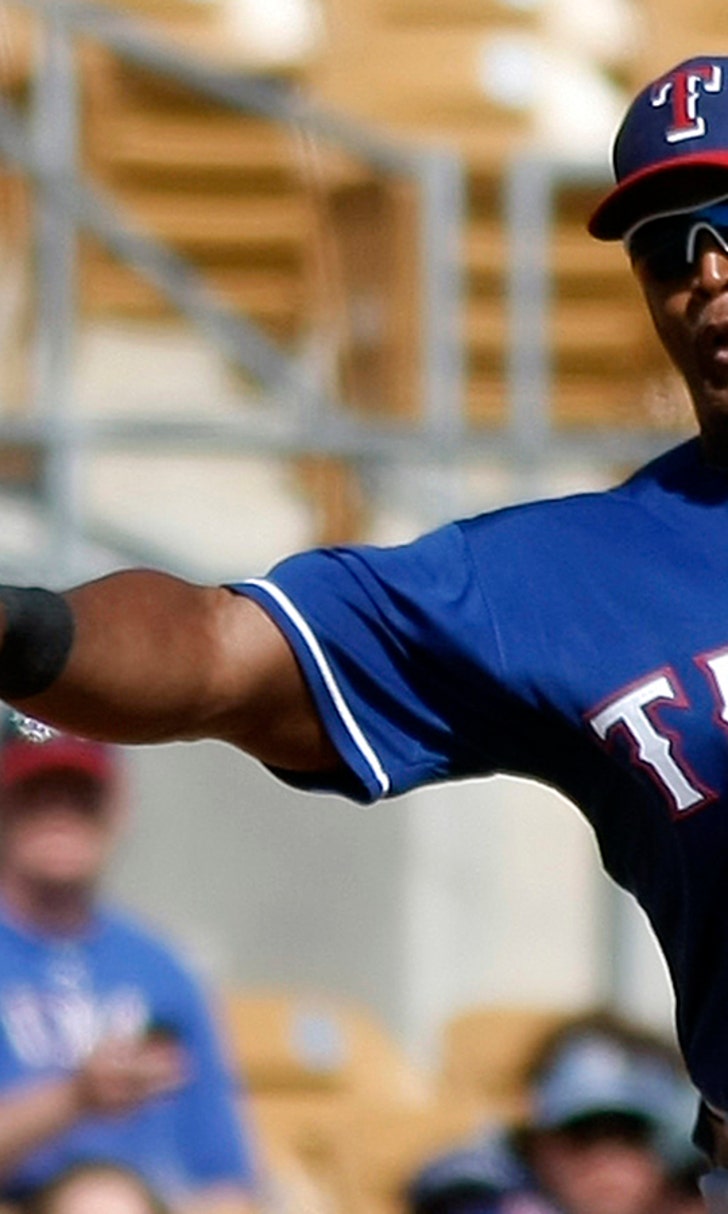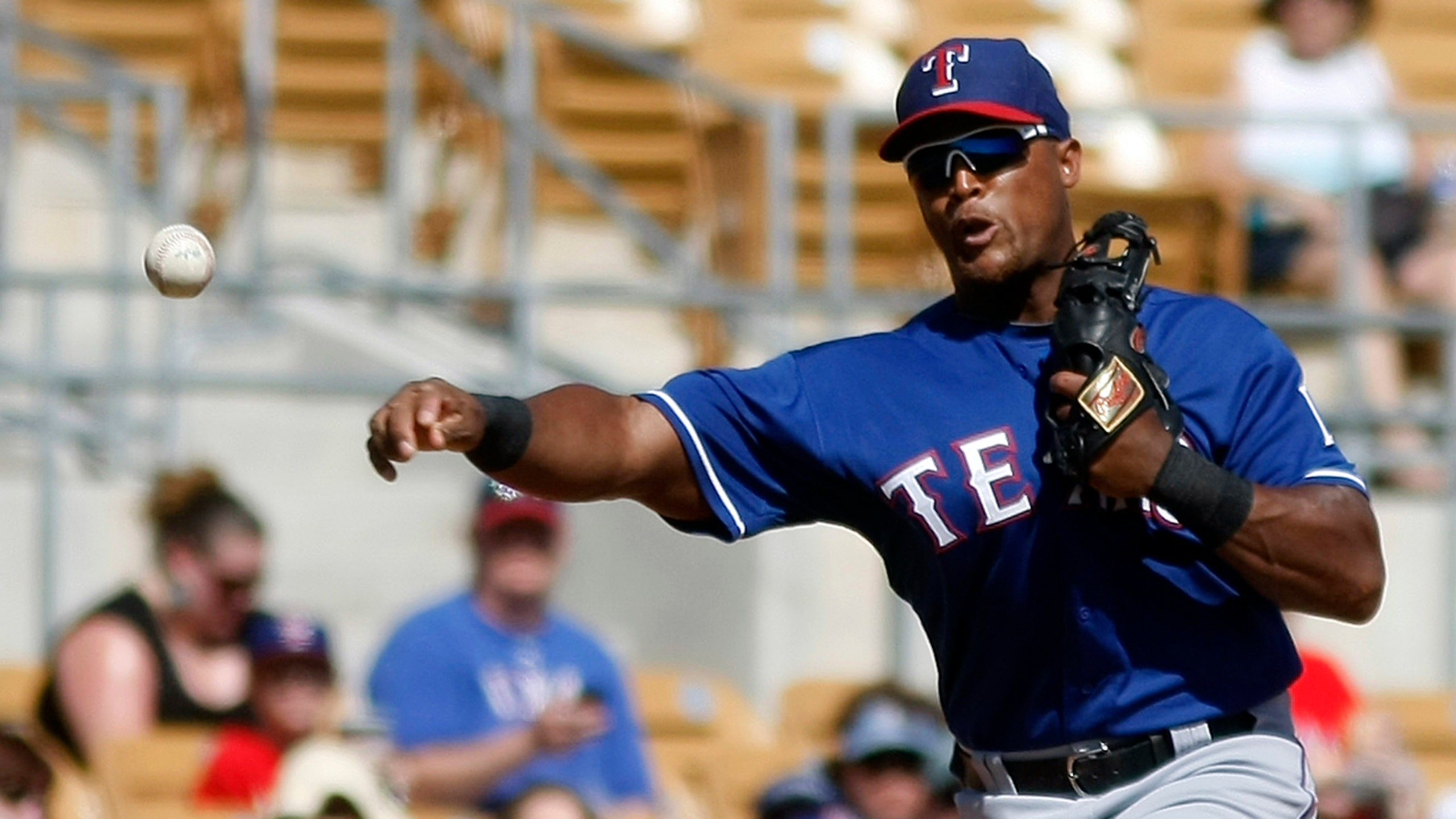 Breaking down third base in the AL West
BY foxsports • March 16, 2014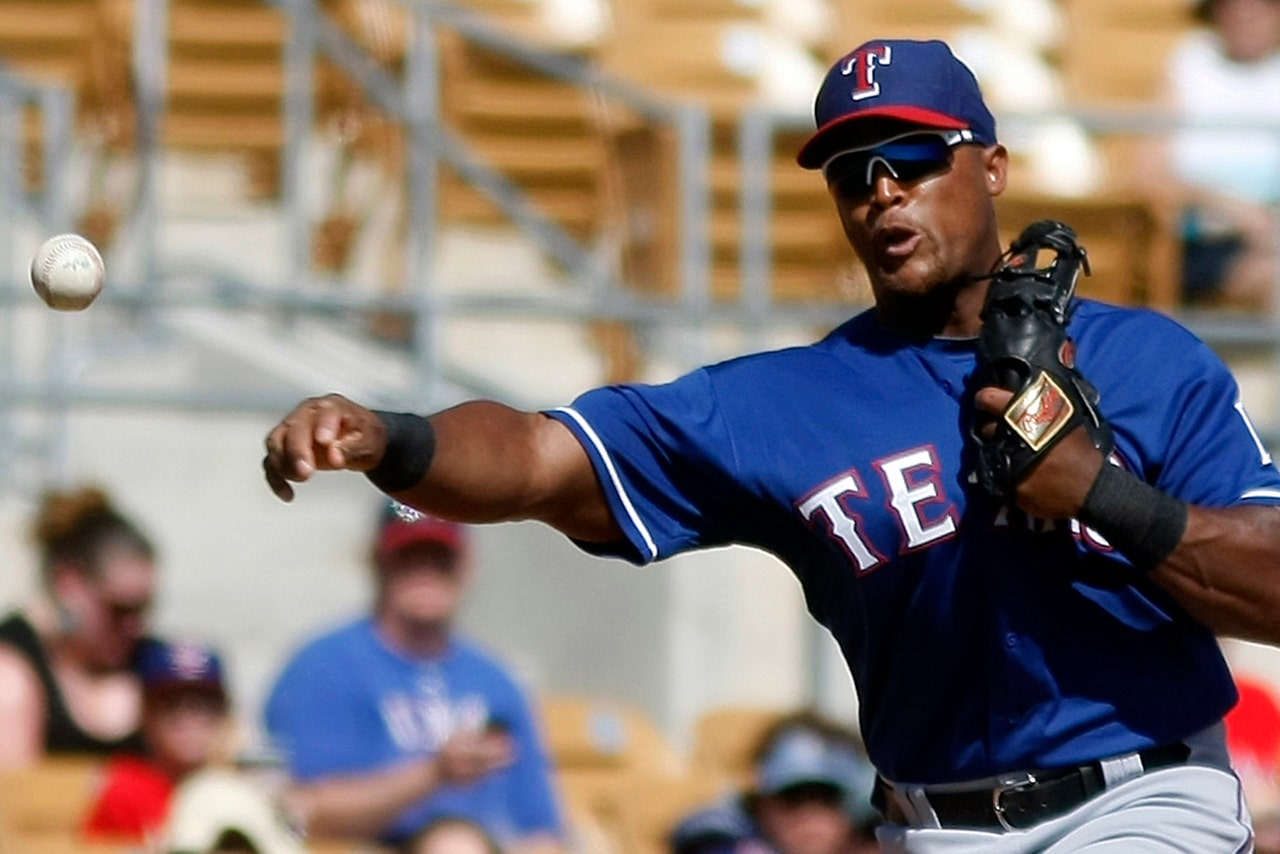 Maybe this is the season that Adrian Beltre's career starts to take a steep decline because his body can't take the beating at third base anymore.
Or maybe Beltre will just limp around like he did last season when he still played a solid third base and played in a career high 161 games.
Whatever the Rangers get out of Beltre, who turned 35 next month, they'll take it as he's still one of the most productive third basemen in baseball and the best the deep American League West has to offer at third.
Beltre's defense slipped last season, as he made 14 errors and ranked sixth in the American League in fielding percentage among third basemen. But he still has the ability to make all the plays at third, including the spectacular.
Beltre's bat didn't suffer in 2013 as he hit .315 with 30 home runs and 92 RBI. He's the only player in the majors to hit at least .295 with 28 or more home runs, 30 or more doubles and at least 90 RBI over the last four seasons. He should be able to make that five-straight years batting cleanup in a potent top of the Texas batting order.
This season he'll also likely become just the fifth primary third baseman to have at least 400 career homers as he enters the season with 376.
While Beltre is the best in the West at third, he's got some good company in Oakland with the fast-rising Josh Donaldson and in St. Louis with the newly acquired David Freese. Holdovers Matt Dominguez and Kyle Seager aren't too shabby either.
Donaldson had an MVP-caliber year with the Athletics in 2013 in his first full season in the majors. A converted catcher, Donaldson batted .301 with 24 homers and 93 RBI while finishing fourth in the MVP voting.
Whether or not Donaldson can repeat that kind of production remains to be seen, but he's going to play a huge part offensively in whether or not the Athletics can win the West for a third-consecutive season.
Third base is supposed to be a position of offensive production but that wasn't the case for the Angels last year. Los Angeles used seven players at third and none had better offensive number than Alberto Callaspo, who had five homers and 36 RBI.
David Freese has a chance to improve those numbers dramatically, but he's coming off a down year in St. Louis that made him expendable. Two years ago the Rangers postseason killer was an All-Star. He regressed in 2013, hitting .262 with just nine homers and 60 RBI in 138 games. If he can regain his 2012 form (.293 average, .839 OPS) the Angels deal for Peter Bourjos will be a winner for the Angels.
Freese helps the Angels, but he's still the fifth-best third baseman in the division thanks to the emergence of Dominguez in Houston. The former Marlins' prospect quietly had a big season in Houston.
While he didn't hit for average, batting just .241, Dominguez walloped 21 homers and had 77 RBI. He also emerged as one of the top defensive third basemen in the AL in his first full season in the majors, posting the second best range factor among third basemen in the league. Not bad for a player who was acquired two years ago in the Carlos Lee salary dump.
Rangers' fans know all about Seattle's Seager. In 2013, Seager hit .403 against Texas in 19 games with six home runs and 15 RBI and a massive 1.232 OPS. Those numbers came in a season in which he had 22 homers and 69 RBI overall.
Seager will be in his third season starting for Seattle and he's gotten better every year and he's still just 26 years old. That's good news for the Mariners and bad news for Texas, which has to face off against Seager 19 more times this season.
He's also improving defensively, as he had the third best fielding percentage of AL third basemen and the fifth best range factor.
WEST RANKINGS
• Texas
• Oakland
• Seattle
• Houston
• Los Angeles
---