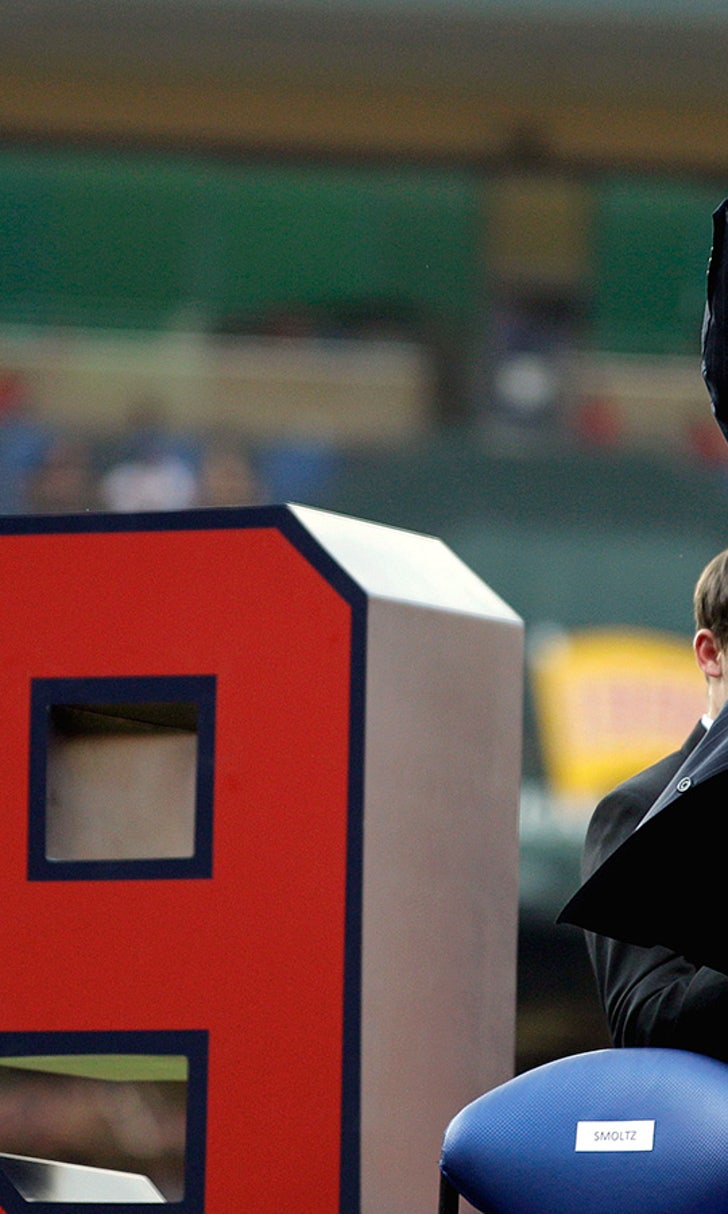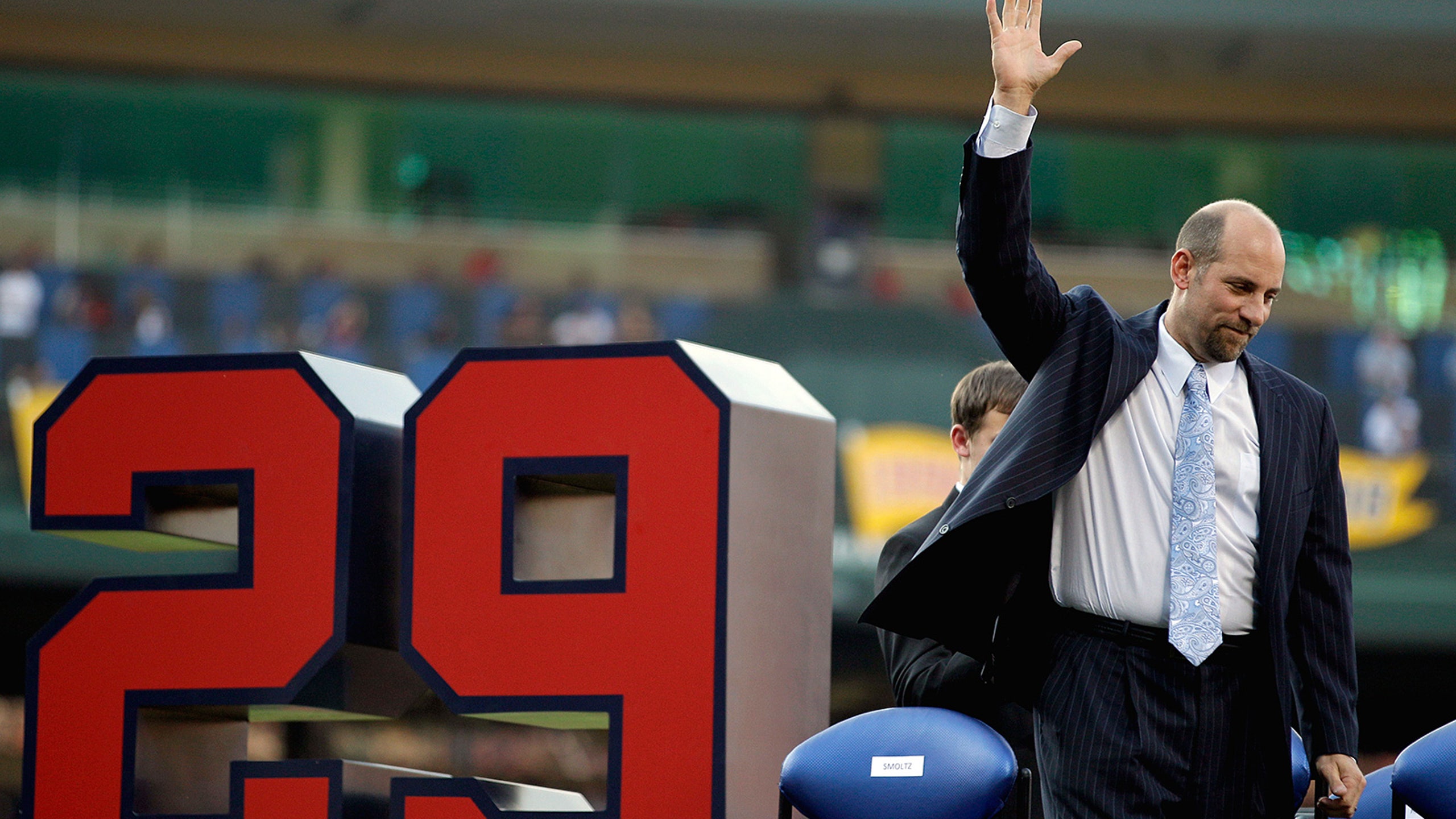 Braves' Smoltz makes first appearance on Hall of Fame ballot
BY foxsports • November 24, 2014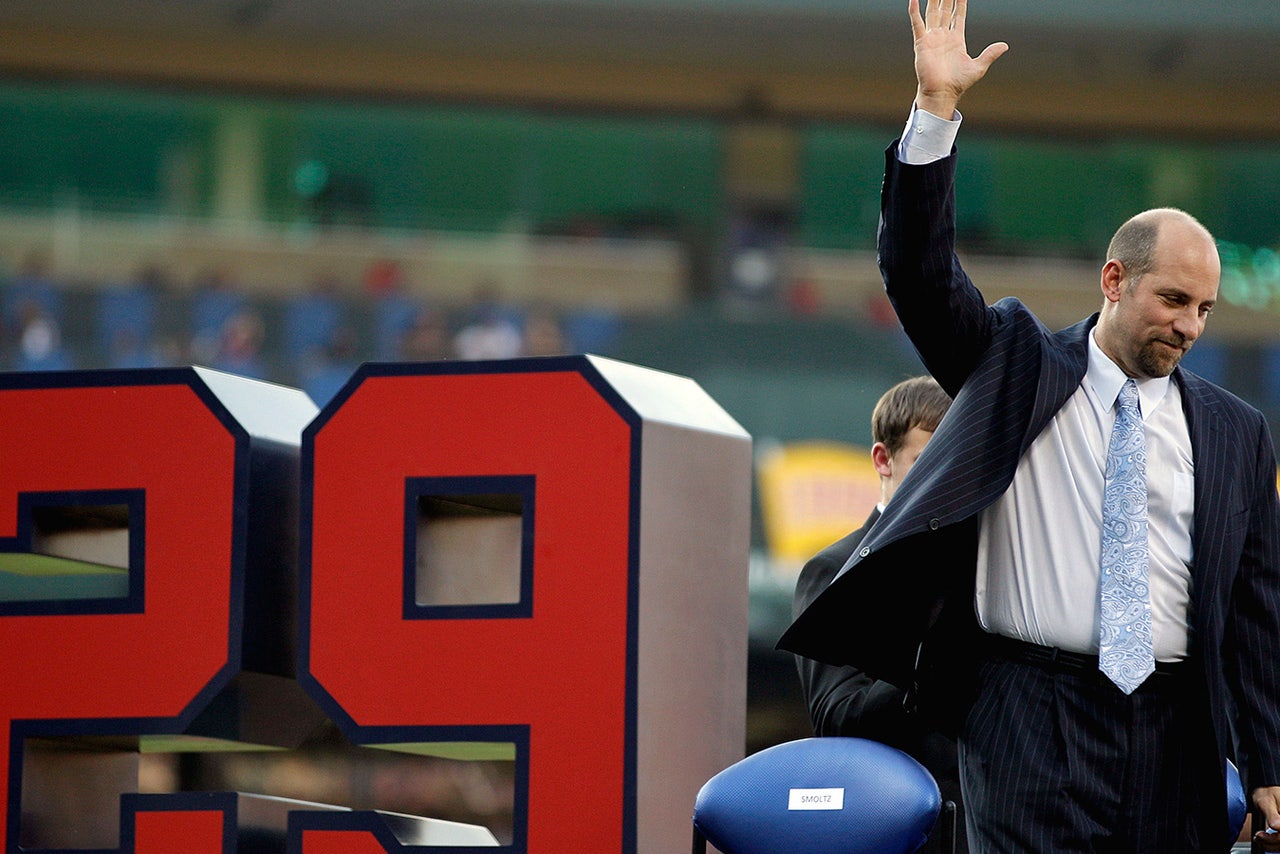 A year after putting three of the biggest pieces of their 1990s dynasty into the Baseball Hall of Fame, the Braves are in position to add another with Monday's announcement of the 2015 ballot.
John Smoltz, the National League Cy Young winner in 1996, who was a rotation mate of '14 inductees Tom Glavine and Greg Maddux, and who played under recently enshrined manager Bobby Cox, is among 17 newcomers up for consideration.
Smoltz was the second pitcher in history to have a 20-win season and a 50-save season, joining HOFer Dennis Eckersley and is the only player with both 200 wins and 150 saves.
An eight-time All-Star and MVP of the '92 NLCS, Smoltz spent 20 of his 21 years with the Braves.
Joining Smoltz among the first-timers on the list are pitchers Randy Johnson and Pedro Martinez, infielder Nomar Garciaparra and outfielder Gary Sheffield.
The rest of the ballot includes Rich Aurilia, Jeff Bagwell, Craig Biggio, Barry Bonds, Aaron Boone, Tony Clark, Roger Clemens, Carlos Delgado, Jermaine Dye, Darin Erstad, Cliff Floyd, Brian Giles, Tom Gordon, Eddie Guardado, Jeff Kent, Edgar Martinez, Don Mattingly, Fred McGriff, Mark McGwire, Mike Mussina, Troy Percival, Mike Piazza, Tim Raines, Curt Schilling, Jason Schmidt, Lee Smith, Sammy Sosa, Alan Trammell and Larry Walker.
---