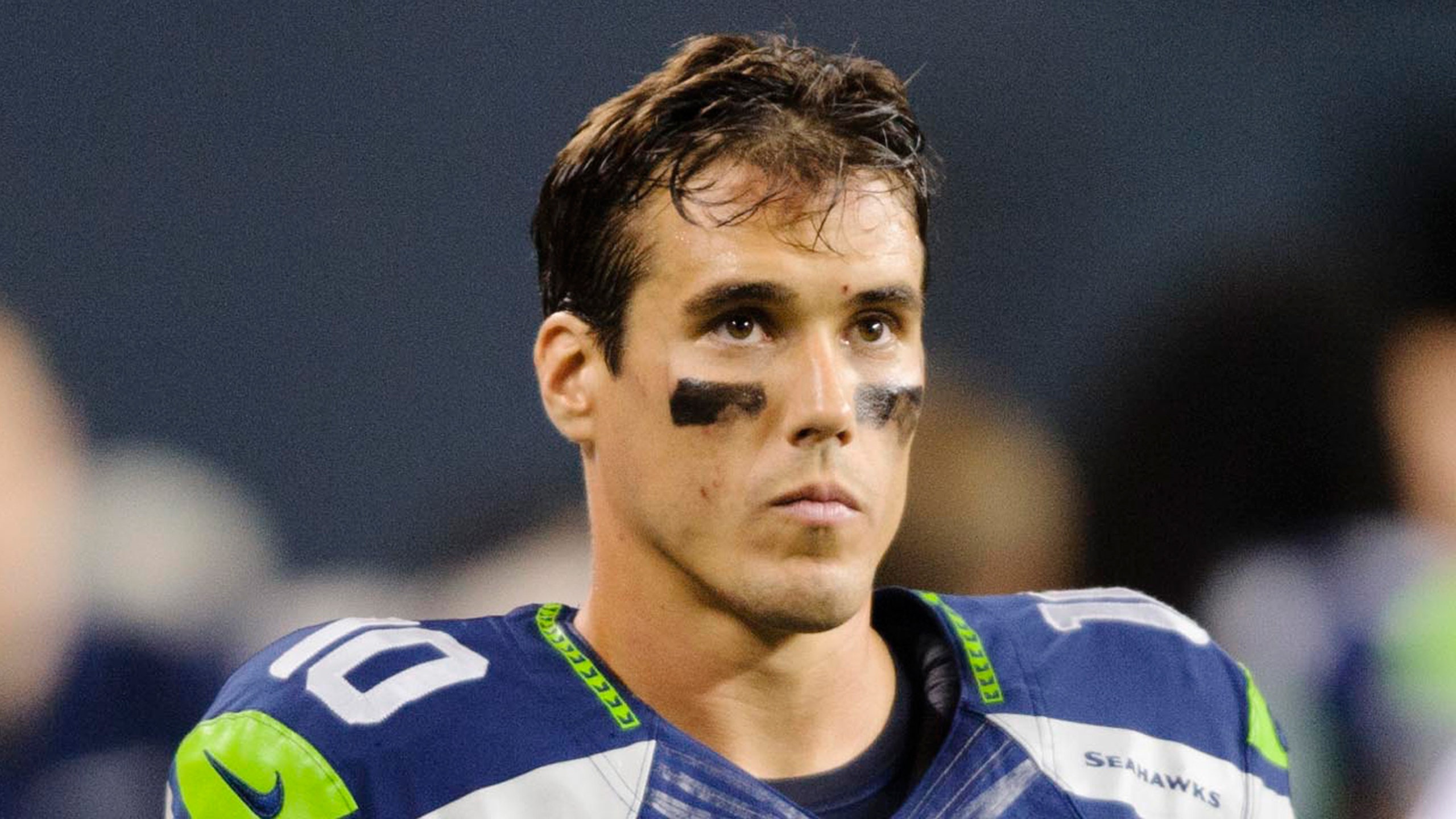 Brady Quinn grateful for chance to make impression with Miami Dolphins
BY foxsports • August 12, 2014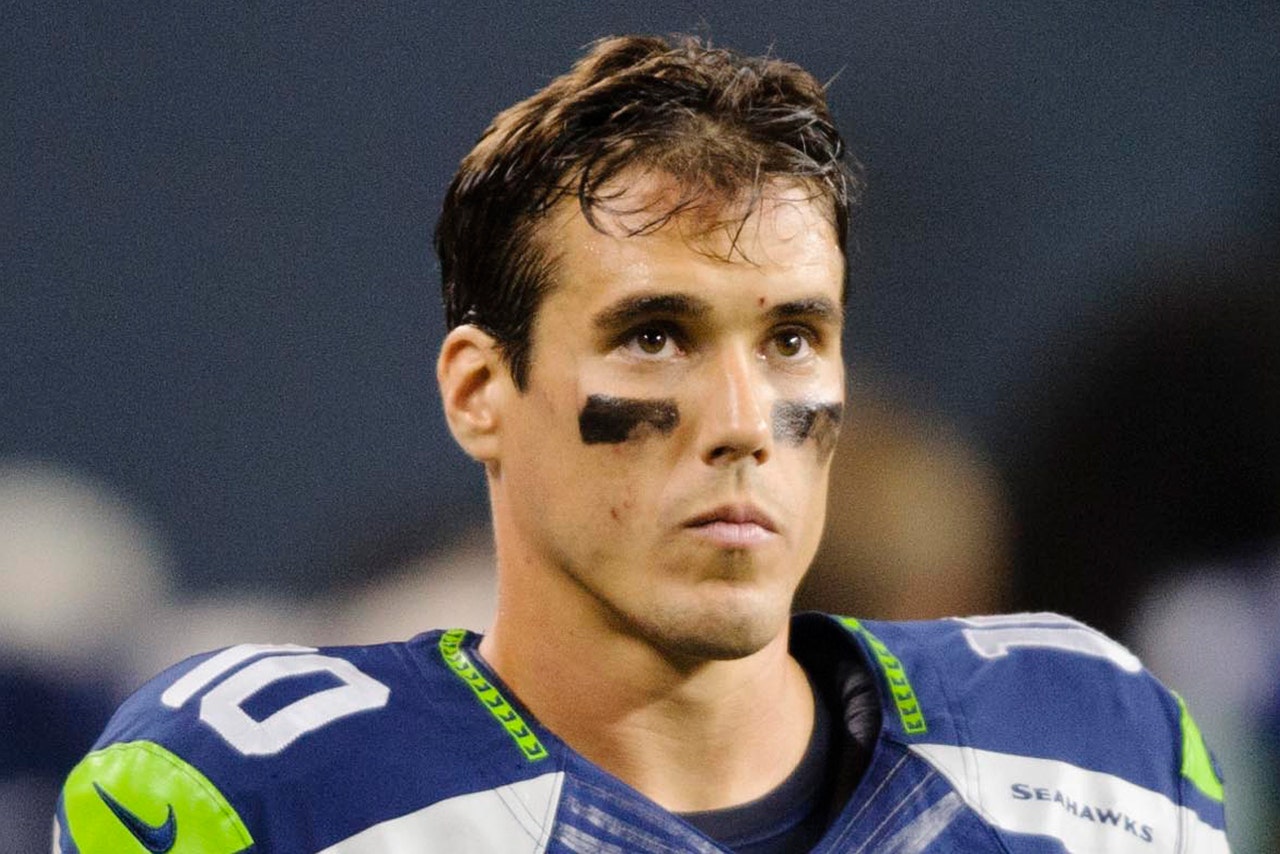 With a brand new football analyst gig at FOX Sports, veteran quarterback Brady Quinn could have comfortably settled in to his new surroundings and hung up his pads for good. But the game kept calling back to him and after Monday's successful tryout with the Miami Dolphins, he was dressed and taking snaps at Tuesday's practice.
"FOX offered me a great opportunity to be a part of the game from a game analyst side of it," Quinn said after his practice wrapped up. "So I took that opportunity, but I made it very clear to them and they knew that I still wanted to play football so if the opportunity came, I was going to take it."
Quinn said he had tryouts scheduled for other teams but felt this was the "best situation" for him, explaining that he has been living in Fort Lauderdale for the past five years in the offseason and is looking forward to being close to his newlywed wife, whom he tied the knot with in March. He also admitted he had thought he was going to be originally drafted by the Dolphins back in 2007, like many local fans also did.
Coach Joe Philbin walked away after Monday's tryout session intrigued with the 29-year-old, who has played in just one season since 2010 but must quickly integrate himself into the team late into training camp if he wants a shot at the backup quarterback position.
"The expectation is to get him immersed in the system and acclimated to how we do things from a schematic standpoint as quickly as we possibly can so we can get a good evaluation of him," Philbin explained after Quinn's first practice on Tuesday.
"He came in, he had a very good workout and he seems to be a good fit as an individual. All the reports we hear from a locker room standpoint is he's an excellent teammate. So really we have to get him caught up to speed football-wise and give him opportunities to compete and show what he's really capable of doing.
"He's got a strong arm, he's got good athletic ability. We were impressed with the way he threw the ball yesterday so I think he has a chance to be a good fit."
It's still unclear how the Dolphins plan to utilize Quinn, who has played just 24 games in his career since being drafted by the Cleveland Browns. The Dolphins waived Pat Devlin once Quinn was signed, which means Seth Lobato still has a chance to secure the third-string slot. But with the Dolphins still not settled at the position, where does this quarterback carousel leave Matt Moore?
"I've been through this too many times. so it's nothing," Moore said with a defiant smile after Tuesday's practice. "What do you want me to do? They're going to do what they think they need to do. All I can do is keep going, but it really has no affect. If it does, I'm in trouble. Mentally, I think I just need to stay focused and continue to get better."
After working with fellow quarterbacks Ryan Tannehill and Moore on one side of the field early in practice lobbing passes towards the end zone to receivers in motion, Quinn took the final snap in a team drill with just a simple handoff. The workload increased gradually throughout the day as the Dolphins alternated between smaller drills and larger team drills, with Quinn throwing a solid pass to WR Brandon Gibson but getting intercepted in his very next throw by CB Will Davis as he was trying to find RB Orleans Darkwa.
Quinn struggled at times with his accuracy, which is understandable due to rust and unfamiliarity with this team, but he rebounded at the end of practice with a pinpoint throw to RB Damien Williams and then finished the drill with an impressive deep pass to WR Kevin Cone.
However way this stint with the Dolphins ends up, Quinn is grateful for the chance to impress the coaching staff.
"Any time that you have the opportunity to come out and compete and be a part of the team, it's an unbelievable experience," he said. "To be playing this game for a living, I feel incredibly lucky and blessed always to be out here. Even in this heat like this, it's great to be out here working out and throwing."
You can follow Surya Fernandez on Twitter @SuryaHeatNBA or email him at SuryaFoxSports@gmail.com.
---