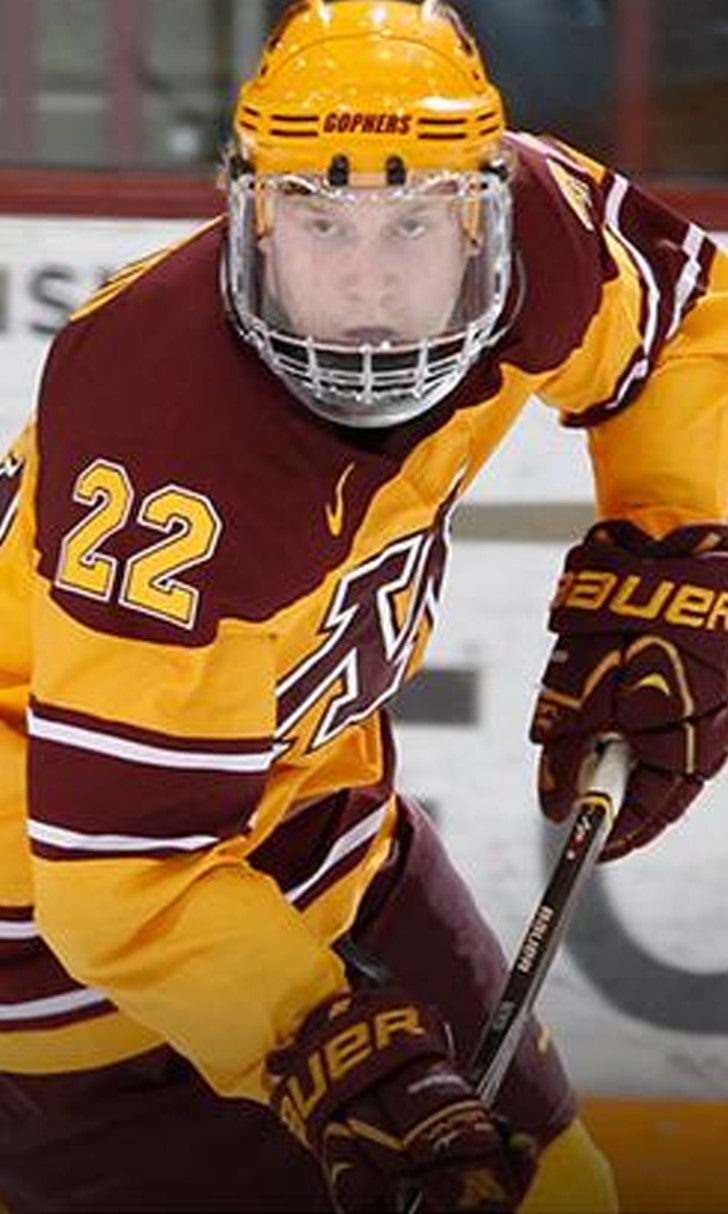 Boyd buries three, Gophers sweep OSU
BY foxsports • February 7, 2015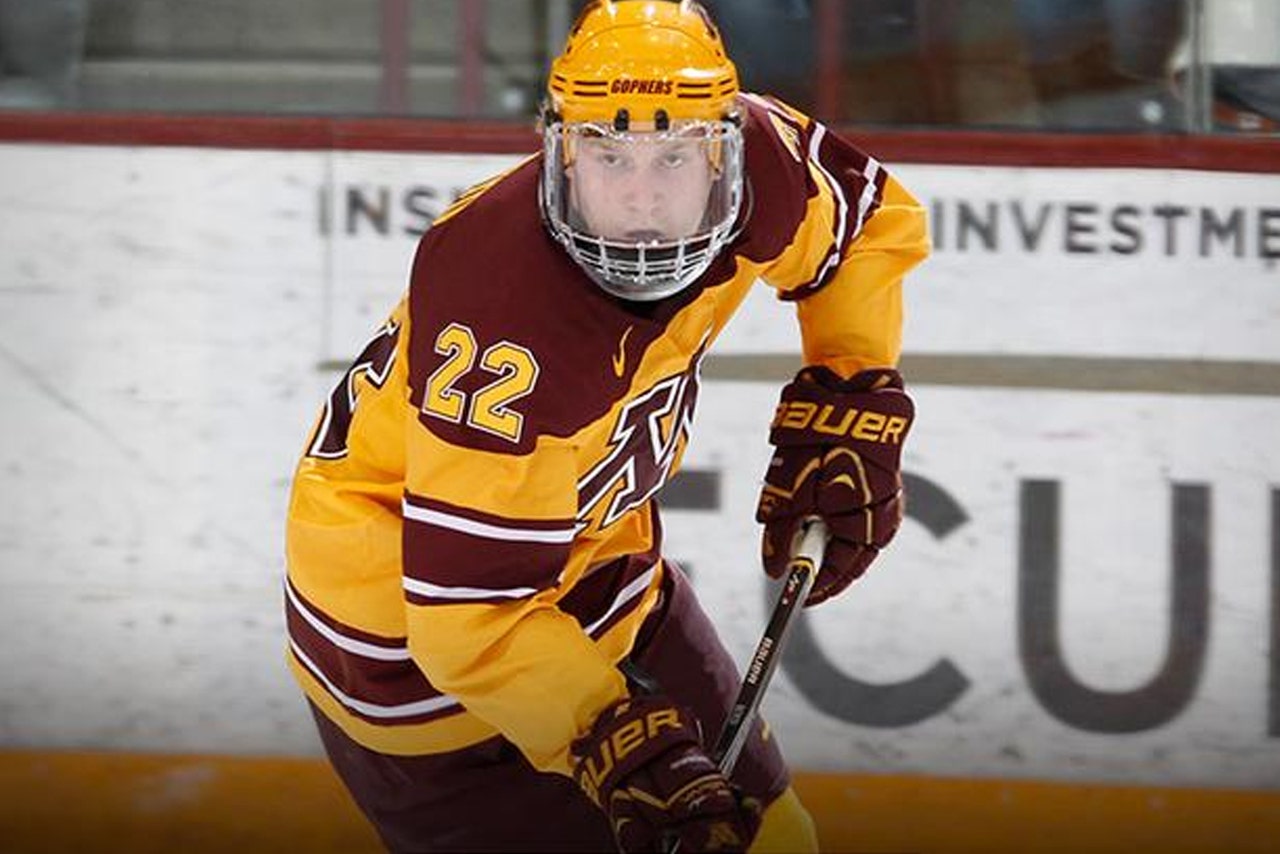 MINNEAPOLIS -- Travis Boyd entered his senior season at Minnesota with just 13 career goals in 116 games with the Gophers. The most he ever scored in a season was nine, which came last year as a junior.
Thanks to his first career hat trick Saturday, Boyd has now reached that 13-goal plateau in just 19 games during his senior season.
Boyd scored three times against Ohio State as Minnesota completed a series sweep of Ohio State with a 6-2 win -- the Gophers' first back-to-back victories since early November. Boyd finished the weekend with four goals and assumed the Gophers' team lead with 13.
More important, though, was Minnesota's first Big Ten sweep of the season.
"Coach said it was 89 days since the last time we swept," Boyd said. "Way too long."
Boyd did his part to help secure that sweep. His first goal of the night put the Gophers on the board with 13:29 to play in the first period. The goal was set up by fellow senior Seth Ambroz, who worked behind the net to find linemate Sam Warning. Warning then fed Boyd in front of the net, and the Gophers forward buried it past Buckeyes goalie Matt Tomkins for a 1-0 lead.
Hudson Fasching scored later in the period for Minnesota, but Ohio State responded with a fluky goal that bounced off the end board and between goalie Adam Wilcox's right pad and the post. But Boyd's second goal of the game gave Minnesota the lead back.
Fans who left their seats during the first intermission might have missed Boyd's second goal, which happened a mere nine seconds into the second period. He found a rebound in front of Tomkins and lifted it into the back of the net for a 2-1 Gophers lead.
A dozen or so hats came flying onto the ice later in the second period when Boyd scored at the 14:16 mark on the power play, a slap shot from the left faceoff circle that found the back of the net. Just like that, he had his first career hat trick in the books.
"It was a special moment," Boyd said after the game. "I just got asked when my last hat trick was. It would have been high school hockey. It's been a while. To do it at home, it just makes it more special in front of our fans. It was a fun night."
Boyd's hat trick was the second such occurrence this season for the Gophers. Forward Justin Kloos scored three goals in a 4-3 win over St. Cloud State back on Nov. 11 at Mariucci Arena. For Boyd, Saturday was just his fourth multi-goal game of his career.
Coming into the year, Boyd wasn't necessarily a likely pick to lead the Gophers in scoring, especially at this juncture in the season. He scored just one goal in 34 games as a freshman and upped that to three goals during his sophomore year. It was after that point that Boyd really focused on his shot in the offseason, trying to hone his craft.
The results were there last season when he scored nine goals for the Gophers. That hard work has been even more evident this season, especially after Saturday's shooting display.
"I think the one thing he's really developed over the last couple years is his shot," said Minnesota head coach Don Lucia. "You go back to his freshman and sophomore year, he couldn't shoot a puck very hard, couldn't one-time it. I know that's something he's worked on. He becomes a threat on the power play when you can one-time the puck."
Gophers captain Kyle Rau scored in the third period to make it a 5-1 Minnesota lead. The second assist on the goal belonged to Boyd, who registered his first career four-point game. Minnesota defenseman Michael Brodzinski capped the Gophers' scoring with a power play goal in the third -- one of just two goals Boyd didn't have a hand in.
Saturday's 6-2 victory came one day after Minnesota played a complete game in Friday's 4-2 win. The Gophers had struggled in the early going of the Big Ten schedule but seemed to have found traction.
Things don't get much easier, though, for Lucia's team. Next weekend: a date with Michigan for two games at Mariucci Arena.
"We have a little more vested interest in winning right now," Lucia said. "The speed limit's going to go up next weekend. We play a team that's, as far as I'm concerned, the best group of forwards we've seen this year. We'll find out the progress we've made next weekend."
Follow Tyler Mason on Twitter
---