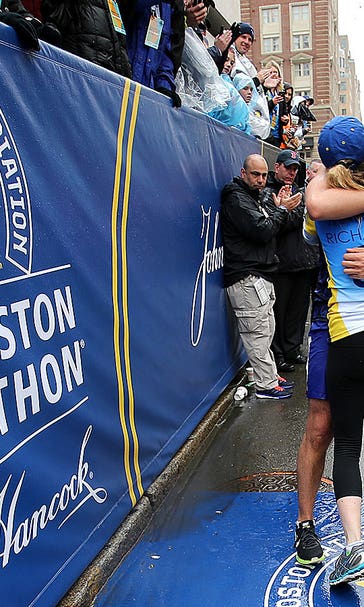 Boston mayor's chief of staff stages creative marriage proposal at marathon finish line
April 20, 2015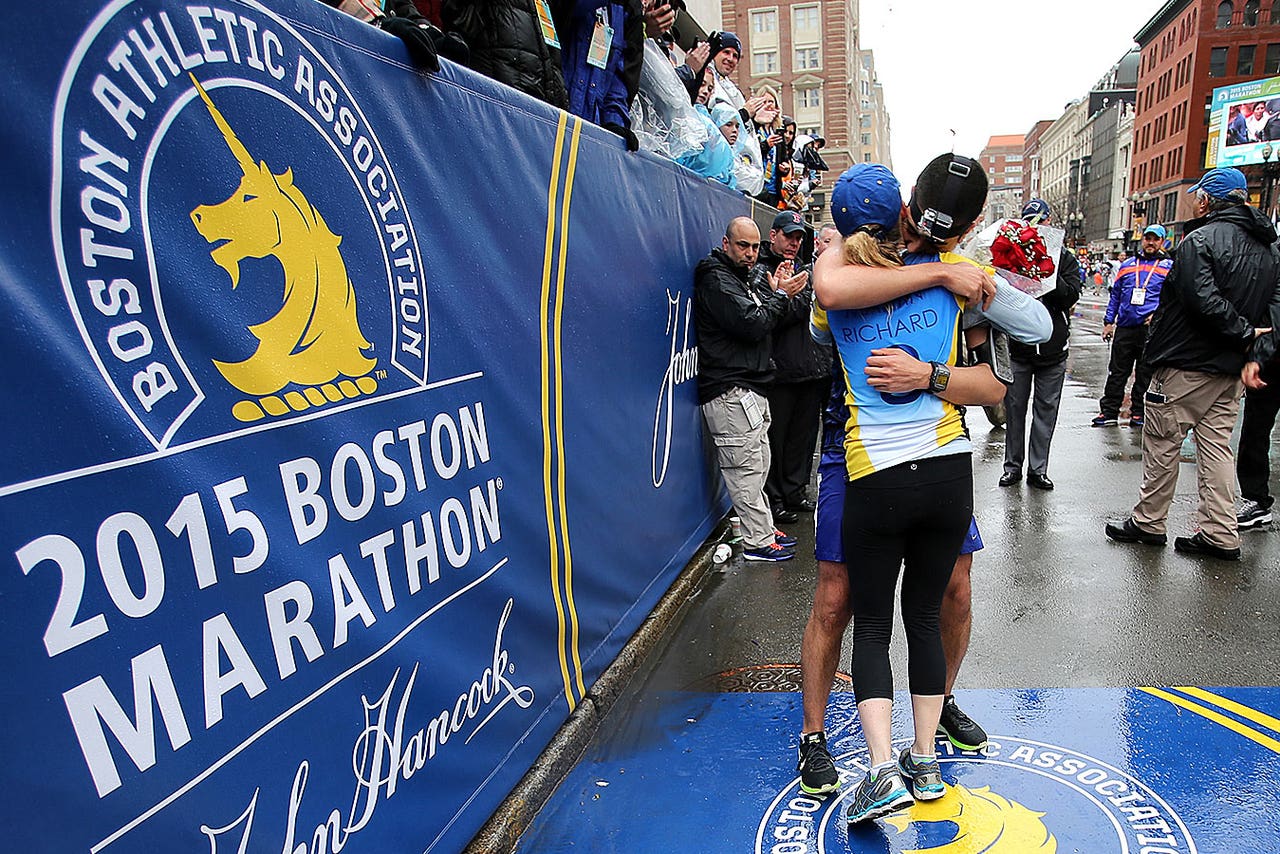 On Monday, Boston Mayor Marty Walsh's chief of staff, Dan Koh, ran the city's famed Boston Marathon with his girlfriend, Amy Sennett, who took home an engagement ring in addition to a finisher's medal.
Koh's proposal actually began around the 24.8-mile mark, about 1.4 miles before the finish line, according to Boston.com. Koh recruited 12 helpers to hold up a sign bearing a line from a proposal poem he wrote her. The sign holders stood 0.1 miles apart so Sennett would read it as she approached the finish. It read:
And when she got there, Mayor Walsh presented the ring.
Here's what Koh had to say afterward:
---