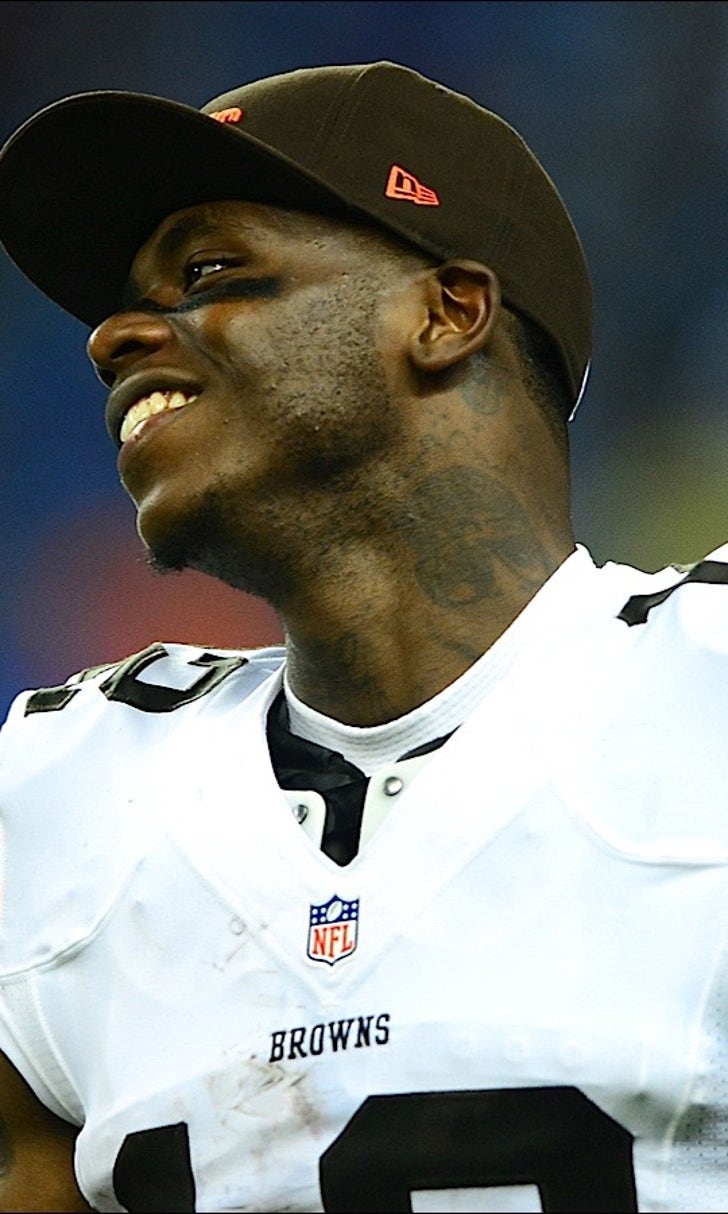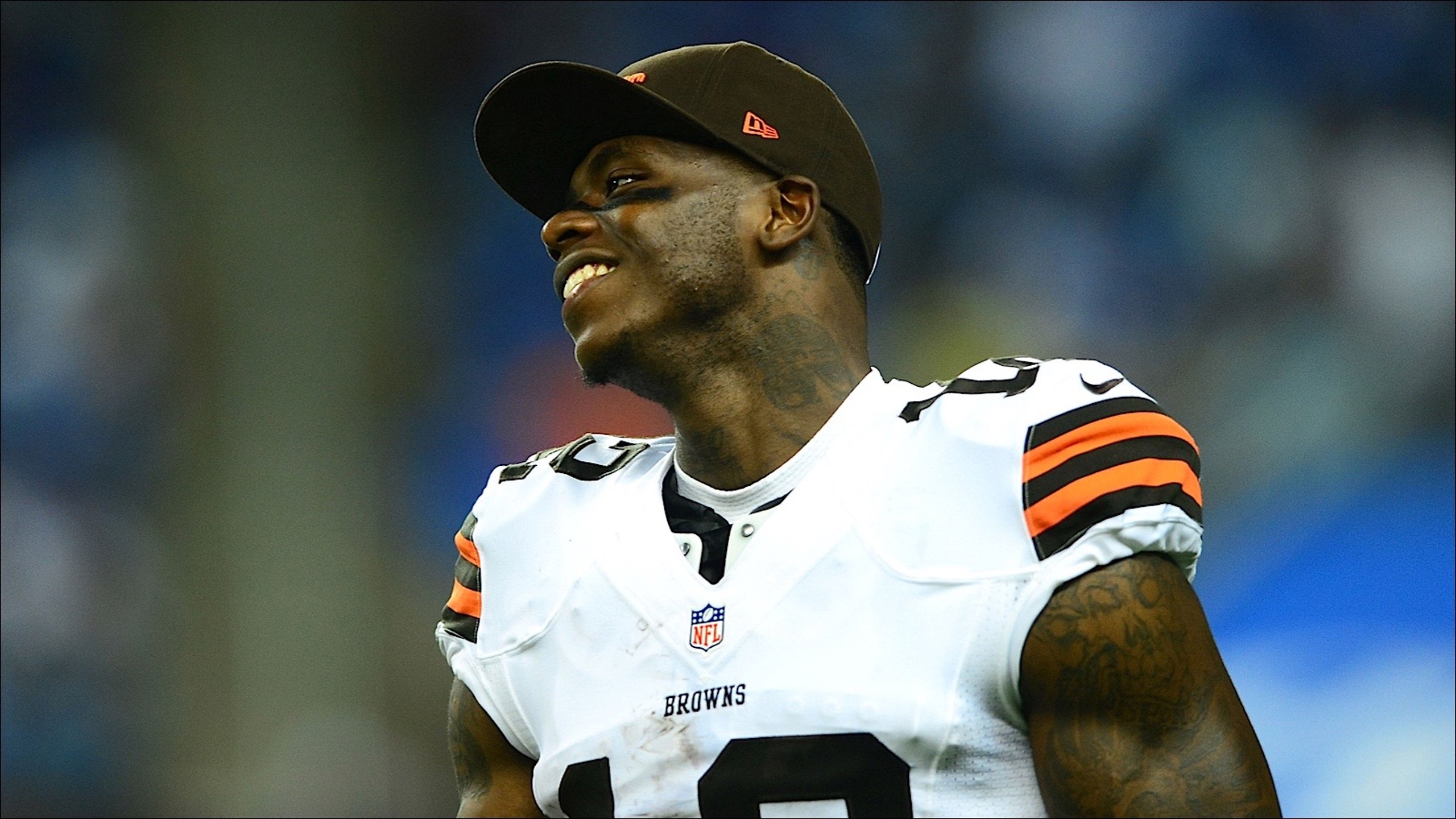 Bombs away? Browns preach patience with Gordon
BY foxsports • November 17, 2014
The Cleveland Browns are getting Josh Gordon back in time for the games that will define their surprising season.
The 2013 NFL receiving champion is coming back from suspension as the 6-4 Browns play four of their final six on the road and just saw a three-game win streak snapped in a 23-7 loss to the Houston Texans.
Ironically, Gordon is coming back as the Browns are trying to cut down on the passing game, at least in terms of volume. Brian Hoyer went 20-of-50 passing against the Texans as the Browns played almost the whole game from behind.
"I prefer not to throw the ball 30 times period, yet alone have 30 incomplete passes," Browns coach Mike Pettine said.
Gordon, like the Browns as a whole, now has to try to make the best of his circumstances. Given a reprieve when his failed drug-test suspension was cut from a year to 10 games after the league passed a new drug policy, Gordon returns to practice Wednesday. For now, he's on a roster exemption.
When he's activated and up to speed, the Browns get a true deep threat and game changer on the outside. The 6-foot-4 Gordon led the NFL with 1,646 receiving yards last season despite missing two games due to a separate suspension, and in two full games with Hoyer he had 14 catches for 217 yards and a touchdown.
The change in policy allowed Gordon to work out at the Browns facility and be a part of team meetings, but he has not practiced since the suspension was handed down prior to the season opener.
"It's up to Josh to move forward, but there's definitely excitement with him being back and having an opportunity to contribute," Pettine said.
Both Pettine and Hoyer cautioned against thinking Gordon can save the Browns season or even change games by himself immediately, but there's little doubt the Browns can be a more explosive offense with Gordon in the lineup.
"I think the best proof (of where he is) will be on the field," Pettine said. "When it comes to taking a rep, getting lined up, executing a job full speed, all that, that's just a big part of the unknown, and I've referenced it already -- just that that long amount of time (since the preseason). I think we're all eager to see where he is."
Said Hoyer: "Obviously, Josh is a phenomenal player, set records last year with only 14 games so I think everybody has high expectations for him. In the same sense, just realize he hasn't done any football-related activities with the team in 10 weeks. That's a long time. Obviously, we're excited to get him back and get him out there on the field. I can't wait until Wednesday."
Follow on Twitter FSOhioZJackson
---