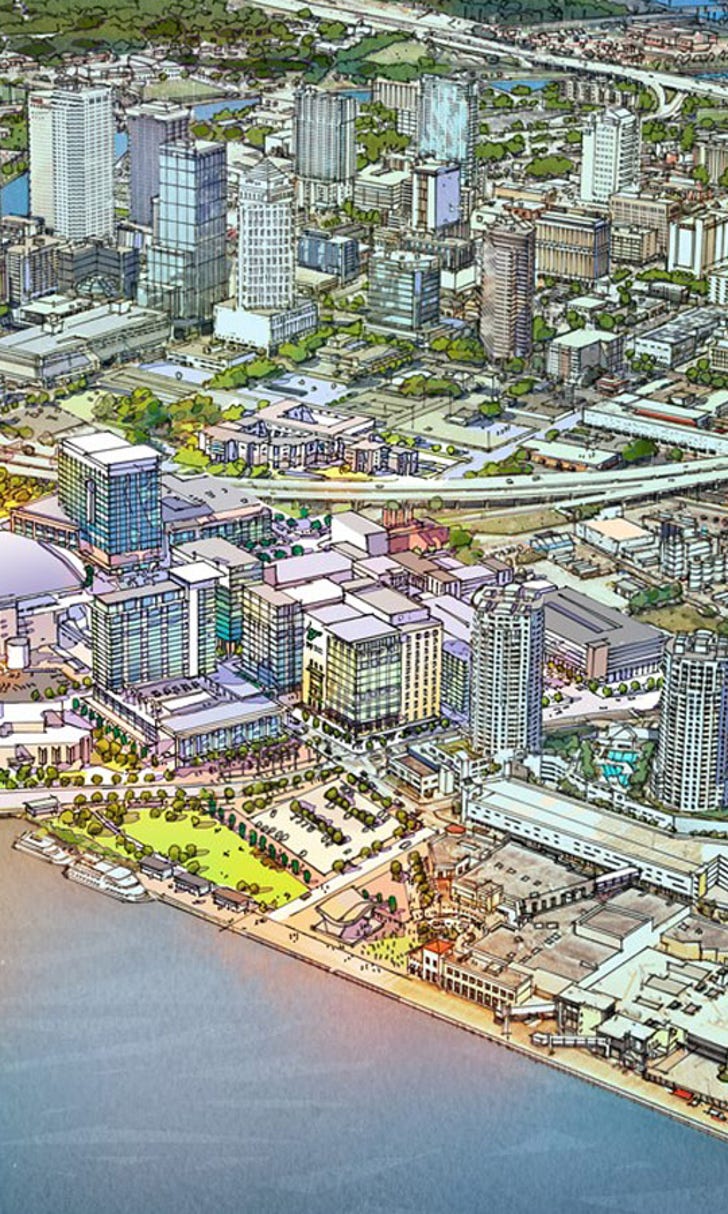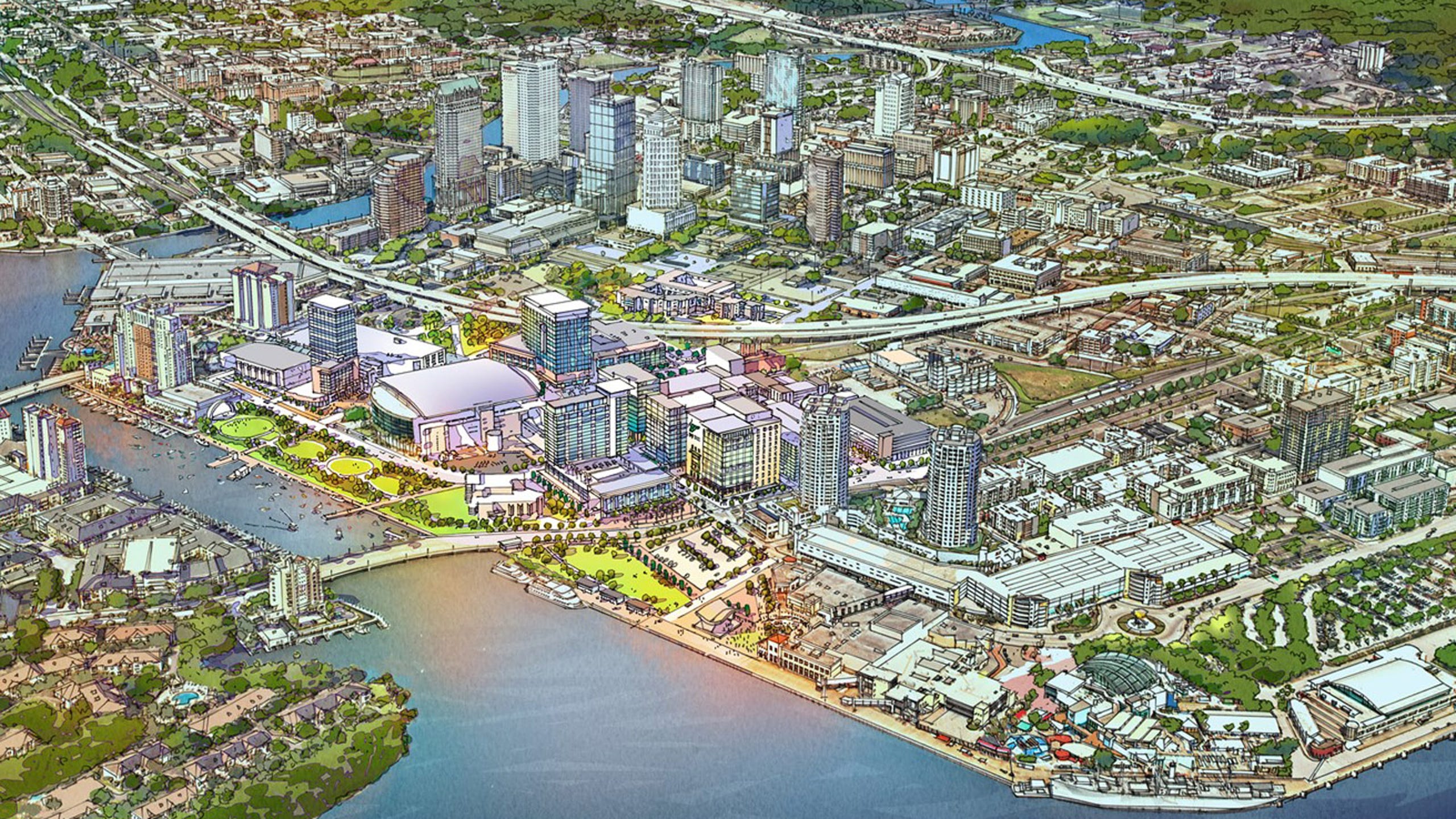 Bolts owner Jeff Vinik calls vision for downtown Tampa a 'game changer'
BY foxsports • December 17, 2014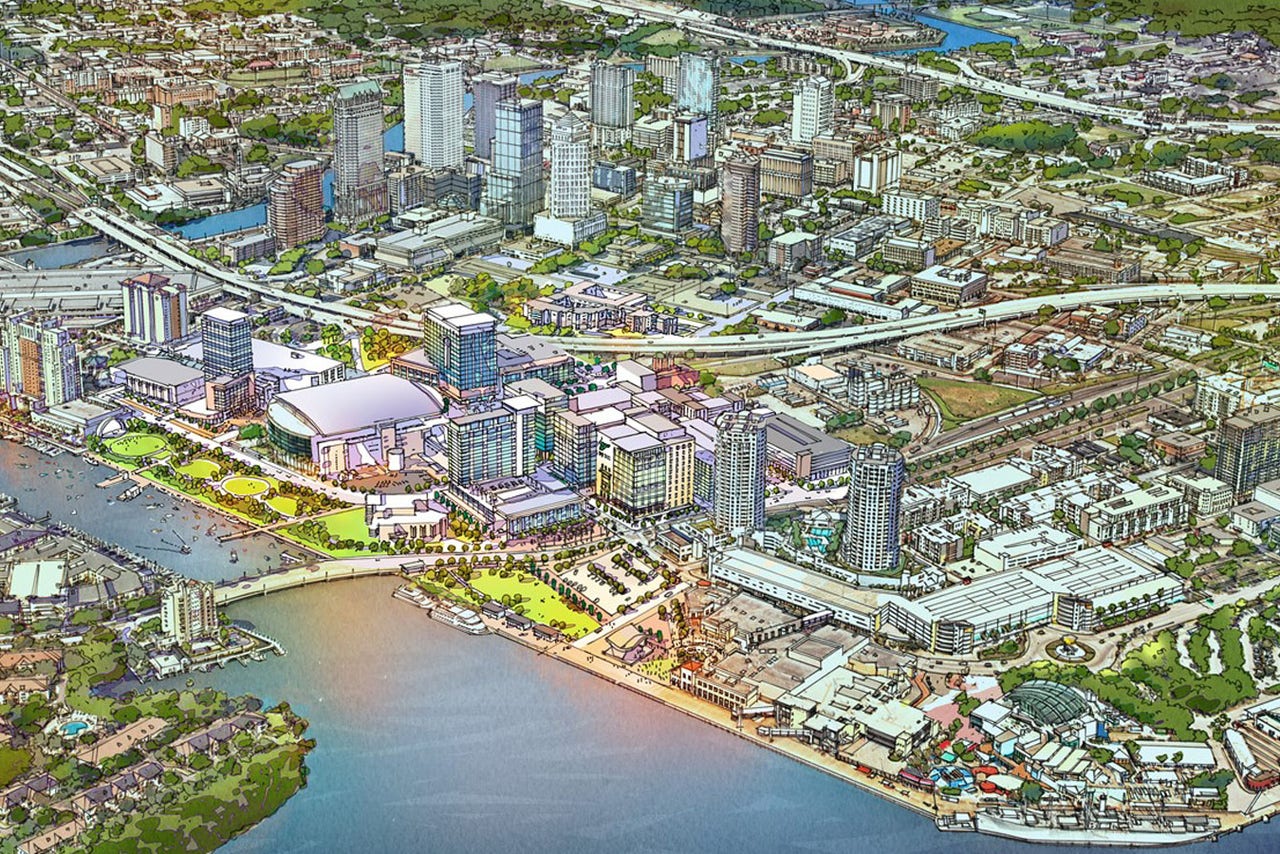 TAMPA, Fla. -- Tampa Bay Lightning owner Jeff Vinik unveiled his $1.07 billion vision for downtown Tampa on Wednesday morning, calling it a "game changer" for the city and the Tampa Bay region.
Plans for the area, formed by Vinik's Strategic Property Partners LLC, include a USF college of medicine and heart institute, office space to attract corporate headquarters or regional offices, a new 400-room hotel, luxury condo buildings and more green space for residents and visitors. Vinik estimated that the nearly 3 million square feet space of new development would take between five and 10 years to complete, with hopes that dirt will begin to be moved starting next summer.
"This is our vision as of Dec. 17, 2014," Vinik said. "It will evolve over time as opportunities present themselves as we listen to people, as we listen to the community, as we learn. We will be smarter in a year from now than we are now. ... It's going to take all the citizens of this region for all of us to work together, to communicate together, to create this development together. And we want to hear from everybody in the community."
Vinik presented his vision at the Tampa Marriott Waterside Hotel & Marina before more than 300 guests. His vision is to unite more than 40 acres of contiguous land around Amalie Arena, home of the Lightning, where the current landscape includes ample empty parking space.
In addition, Vinik has goals to redevelop the Channelside Bay Plaza and realign nearby roads to allow a shopping, dining and entertainment avenue to develop along an extension of Old Water Street.
Strategic Property Partners LLC estimates that the project's total economic output for Hillsborough County will be $910 million, with 3,700 direct jobs created at an average wage of $78,000 per year. A fiscal impact of $35 million in tax revenue for the county is estimate as a result of potential sales, property, corporate and hotel taxes, in addition to other excise and fees.
"This is a city that's on the move," Tampa mayor Bob Buckhorn said. "This is a city that believes in itself. This is a city that has the capacity to do amazing things if we recognize that we're all in this together.
"We are on the precipice of something absolutely amazing that's about to occur. No just this project. But this city. This truly is Tampa's time."
Vinik dubbed the area "a true 18-7, live, work, play, stay, urban environment with vibrancy, with energy, with fun, with places to go and have good meals, with places to go in the evening and spend time with friends." The 18-7 concept, touted by Vinik, derives from the idea that since a residential component is a central focus of the plan, residents should be able to receive "six hours of good, solid sleep."
Prior to the announcement at the hotel, Vinik presented his vision to the Hillsborough County Commission on Wednesday morning. The project's main financier will be Cascade Investment LLC, the personal investment fund of Bill Gates. Tampa Hillsborough Economic Development Corporation and Enterprise Florida also are on board to help entice companies to relocate to the planned area.
The area around the Amalie Arena receives about 3 million visitors annually, according to Vinik adviser Jac Sperling, and plans intend to capitalize on the current traffic and cultivate more.
"We have a lot of work to do to achieve our shared dream for Tampa," Sperling said.
"To get there, we know that we're all going to have to work together."
A breakdown of new construction plans are as follows: 1.1 million square feet of office space; 660,000 square feet of residential space; 575,000 square feet of hotel and meeting space; 330,000 square feet for the USF college of medicine and heart institute; 250,000 square feet of retail space; 50,000 square feet for an energy and cooling plant; and about 5,000 spaces in as many as five new parking garages.
"We want to get jobs to downtown Tampa," Vinik said. "We want to get hundreds, if not thousands of jobs to downtown Tampa, whether it's regional headquarters or corporate headquarters. ... We will all do everything we can, including spending a lot of time around the country to recruit companies. And I'm going to spread that message I talked about: 'You will love it down there. This is a great place to live, work, play and stay.'"
You can follow Andrew Astleford on Twitter @aastleford or email him at aastleford@gmail.com.
---