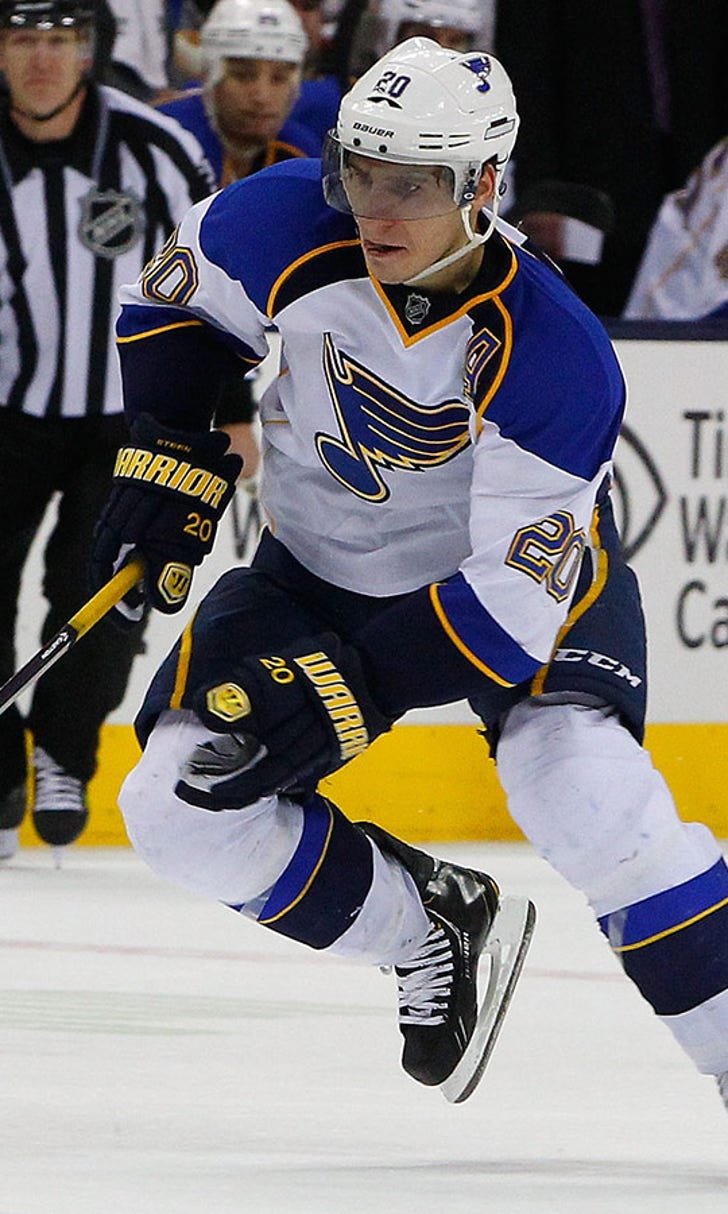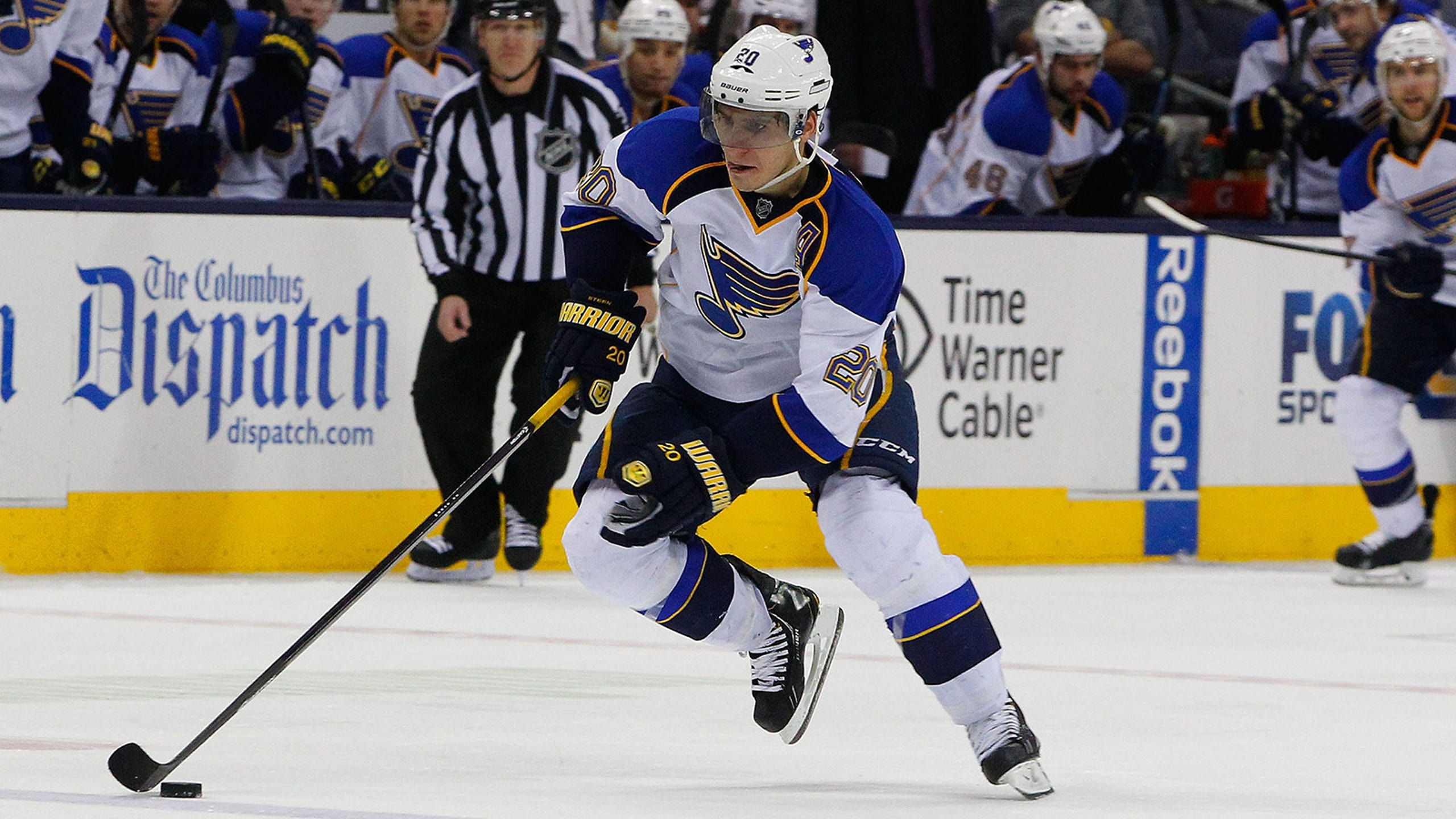 Blues sign high-scoring Steen to three-year extension
BY foxsports • December 18, 2013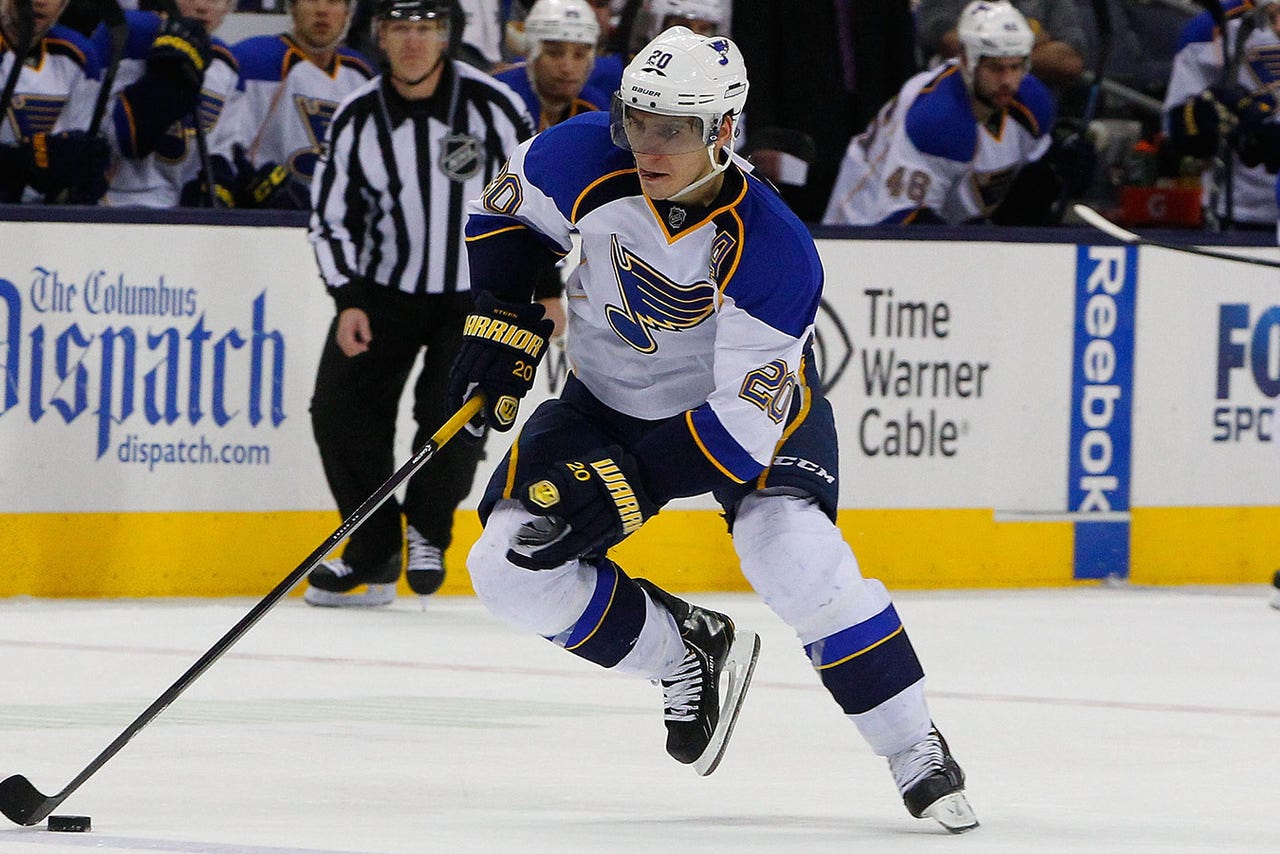 ST. LOUIS -- The St. Louis Blues announced Wednesday they had reached agreement with forward Alexander Steen on a three-year contract extension worth $17.4 million.
 
Steen, 29, was asked last week about the possibility of an extension but said he didn't feel the need to start bringing a lot of things he didn't need in his life right now.
 
But this is a significant move for the Blues, who lock up a key player who is having a breakout season before he was to become an unrestricted free agent in the off-season.
 
Steen, now in his ninth year in the NHL, is leading the Blues with 22 goals and 36 points through 33 games and establishing himself as one of the league's top two-way forwards. He is tied for second in the NHL in goals scored and is tied for ninth in points.
 
The Winnipeg native's career high for goals in a season is 24, which he scored in the 2009-10 campaign. His career high for points is 51 (in 2010-11).
 
But Steen's value goes well beyond his ability to score points.
 
"I think the thing I take pride in the most is the complete game," Steen said last week. "I don't think coming out of games and having a successful defensive game but poor offensive, or vice versa, doesn't sit very well with me. I think the biggest thing I've talked about -- and it's a game-by-game basis and season by season -- I'm not a big fan of getting stapled as a one-guy thing. I take a lot of pride in working on all aspects of my game and try to do what I can in all the different situations I get put in."
 
Blues captain David Backes said last week that Steen is successful because he combines talent with a strong work ethic.
 
"The talent is there for a lot of guys, but he brings that work ethic that is unmatched by a lot of people as well and the combination is very dangerous," Backes said. "You see him, he's not scoring goals sitting on the back door getting empty-net goals. He's making them for himself, finding openings, finding different ways to score, which is tough to defend against, and that's why his success has continued, in my opinion."
 
Steen has a plus-minus of plus-13, which is tied with Jaden Schwartz for second on the team behind only Jay Bouwmeester's plus-14. That speaks to his ability as a two-way player who also is strong on special teams.
 
"You see him killing penalties," Backes said. "(He is) out against the other team's top lines most of the time. He's an all-around player and he's helping us win games and he's a big reason why we are where we are."
 
Blues coach Ken Hitchcock recently compared Steen to Jere Lehtinen, a forward from Finland who played in 875 games over 14 seasons with the Dallas Stars.
 
"Hard on the puck. Plays the game the right way," Hitchcock said of Steen. "Great stick positioning. His stick is always in the next lane. So it's never clean when you play against him. He's always picking off passes. He's got anticipation to play the game the right way defensively and it leads to offense. He knocks down more pucks than anybody on our team, and that line is very receptive to being patient with their positioning and knowing that if they are going to get odd-man rushes, and that's how they play."
 
The Blues invested heavily in the off-season with big contract extensions for defensemen Alex Pietrangelo ($45.5 million for seven years), Jay Bouwmeester ($27 million for five years) and Kevin Shattenkirk ($17 million for four years).
 
St. Louis now has forwards Steen and T.J. Oshie signed through the 2016-17 season and has Backes signed through the 2015-16 season.
 
Locking up Steen, who will get a nice raise from the $3.3 million he is making this year, will give the Blues one less thing to worry about for the next few months and give the team some stability with their top forwards for the next few seasons.
 
You can follow Nate Latsch on Twitter (@natelatsch) or email him at natelatsch@gmail.com.


---