Blues poised to survive without All-Star defenseman Shattenkirk
Published
Feb. 4, 2015 7:04 p.m. ET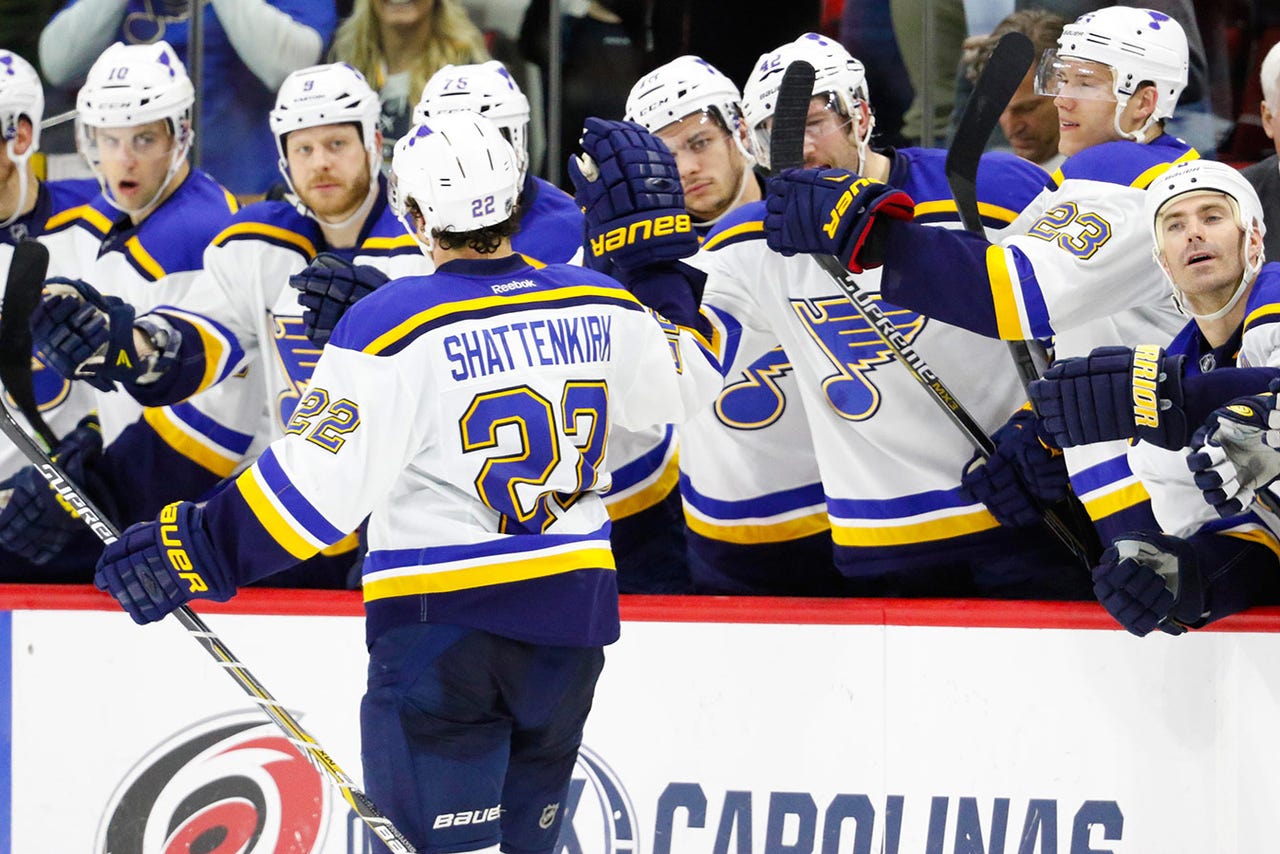 ST. LOUIS -- So far, the St. Louis Blues are surviving without All-Star defenseman Kevin Shattenkirk.
The Blues (33-13-4) beat Tampa Bay 2-1 on Tuesday night for their sixth consecutive win, tying a franchise record with points in 12 consecutive games for the first time since 2000. In all, the Blues are 11-0-1 in their last 12 games.
All that said, the Blues know they will miss Shattenkirk, who is facing abdominal surgery after suffering an injury during Sunday's win in Washington. An exact timeline for his return has not been disclosed.
"He's been an All-Star all year," Blues captain David Backes said. "He's been one of our, if not our best player. That being said, we can't dwell on what we're missing. We have to move forward with the 20 guys in the lineup. We wish him a speedy recovery and hopefully he's back sooner rather than later but these things happen and everyone will have to pick it up just a little bit to keep moving forward."
Shattenkirk, 26, led all NHL defensemen with 32 assists and was second with 40 points. He also ranked second among all players with 24 power-play points, including 20 assists on the advantage.
Against the Lightning, were also missing forwards Jori Lehtera and Patrik Berglund, who were out with upper-body injuries.
"We're missing three significant parts and it has to be absorbed throughout the lineup," coach Ken Hitchcock said. "Our whole team dynamic has changed. What was a fourth line is now a third line. Shatty played both ends of special teams and played five-on-five against top players. It's going to have to be absorbed throughout the group."
---