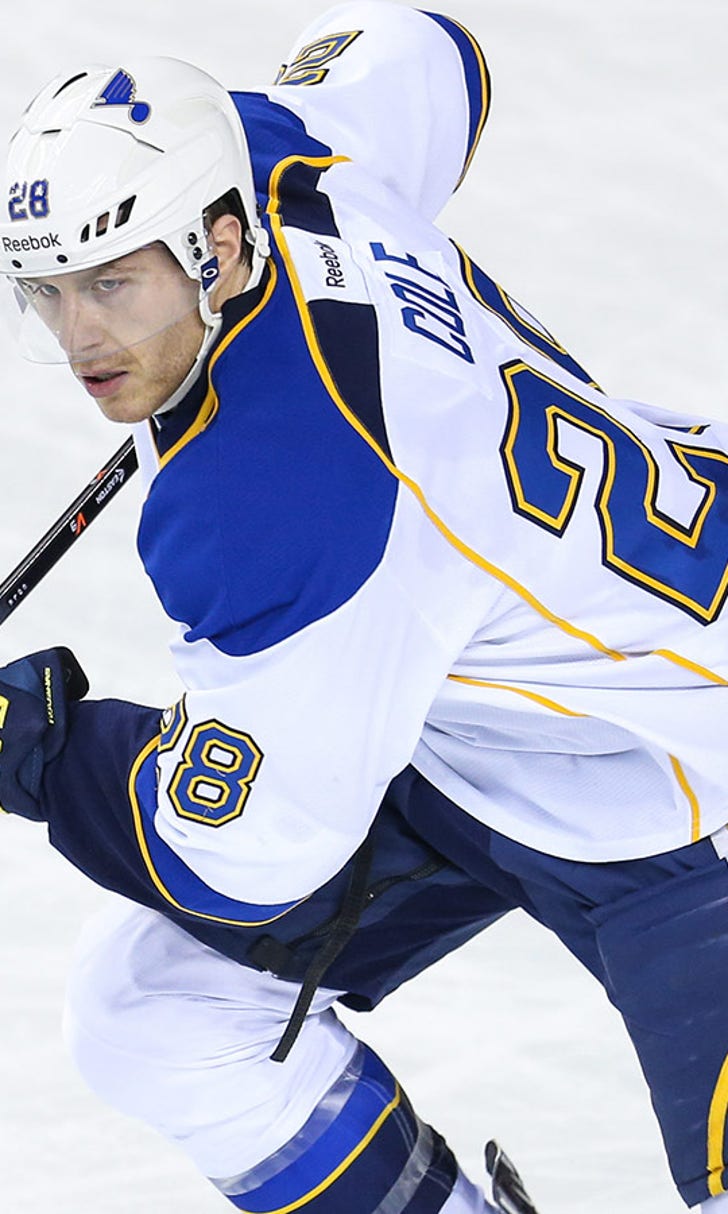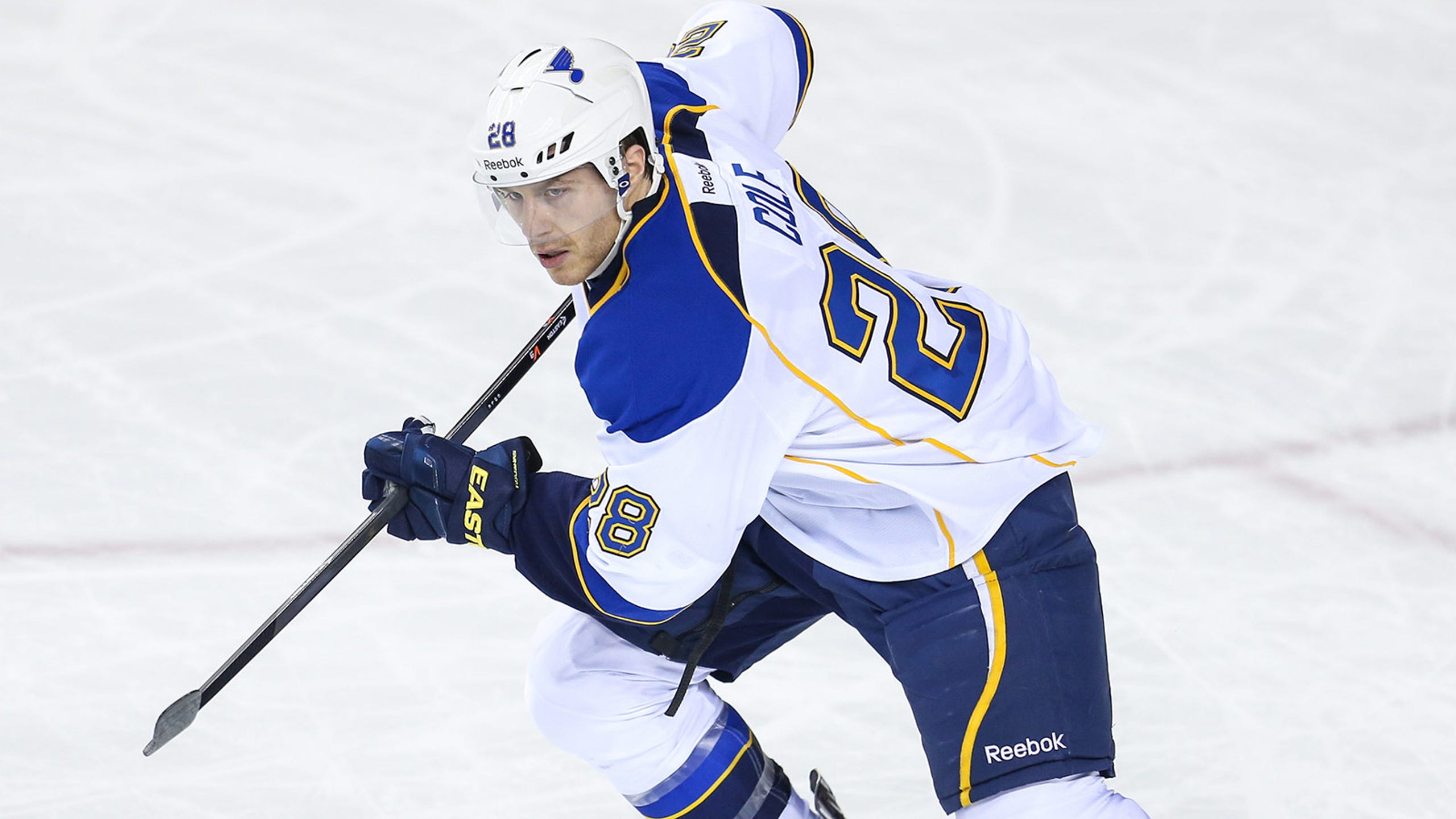 Blues Notebook: For everyone not in Sochi, it's time to get back in shape
BY foxsports • February 19, 2014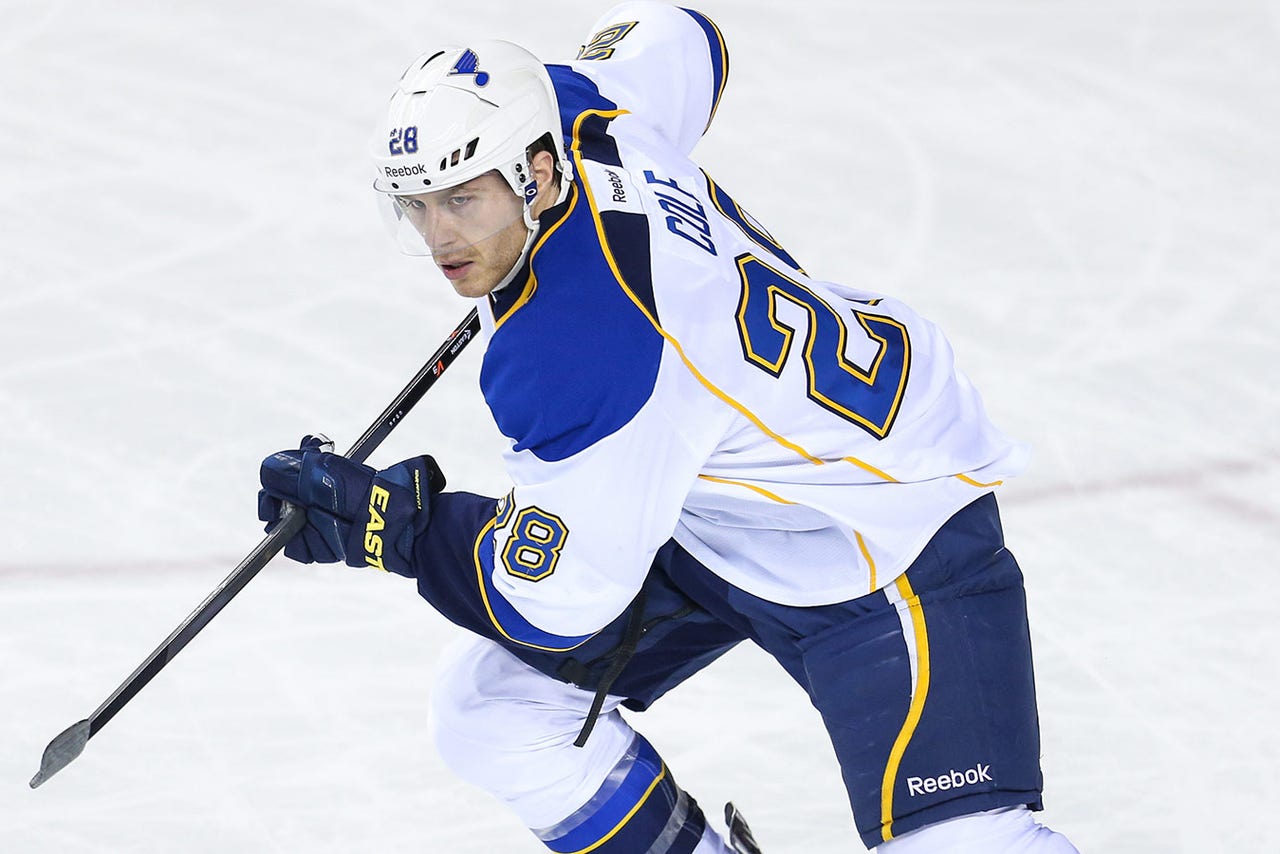 ST. LOUIS -- The St. Louis Blues who are not in Russia competing in the Winter Olympics returned to work Wednesday afternoon for the first time since the start of the Olympic break.
The practice at the St. Louis Mills certainly wasn't the best one the roster-depleted, Central Division-leading Blues (39-12-6, 84 points) have had this season, but it was a start.
Associate coach Brad Shaw, who is one of the assistants in charge while Ken Hitchcock serves as an assistant with Team Canada at the Olympics, said the Blues were missing some of the focus, attention to detail and good habits that were a big part of their success in their first 57 games.  
"It will be a bit of a push," Shaw said. "It's a little bit of the substitute teacher sort of setup here as well. We're going to have to ask for a little bit more often than if Hitch were around, but that's fine. We know what we're getting into. It's our job to get these guys ready to go so that when we start playing again for real, we'™re at the same level or a little bit better."
The Blues have 25 games remaining in the regular season, beginning next Wednesday in Vancouver. They are scheduled to practice on Thursday, Friday, Sunday and Monday before hitting the road.
The challenge for the Blues who remain in St. Louis over these next few days is to get back in shape and try to be back up to speed when they take the ice against the Canucks.
"We've had 10 days off now," defenseman Ian Cole said. "It's just trying to get back in shape. It's kind of the same story as in training camp -- no matter what you do over the 10 days, no matter how much you work out, you're still going to be tired coming back on the ice. We're just going to try to get back in shape and be ready."
Before the Blues' contingent left for Russia, Hitchcock warned that the players back home would need to do everything they could to be ready when the entire team got back together following the conclusion of the Olympics.
The Blues will have seven players competing in the Olympic semifinals Friday -- David Backes, T.J. Oshie and Kevin Shattenkirk for the USA, Alex Pietrangelo and Jay Bouwmeester for Canada and Alexander Steen and Patrik Berglund for Sweden -- and those players will then play in either the bronze-medal game or gold-medal game over the weekend.
"When they come back, they deserve time off," Cole said. "They've been playing for two-three weeks and we really haven't been playing. I think it's our job as players that haven't been in the Olympics to be in the best shape possible, be ready to really kind of step up for them because they may be tired and they might have a couple days off. And deservedly so. So we need to pick up that slack, if there is any, and continue to win games as a hockey team because, for us, we still have to try to catch Anaheim and try to fully surpass Chicago. That's what we want to do, and if we're going to do that we need to make up some ground."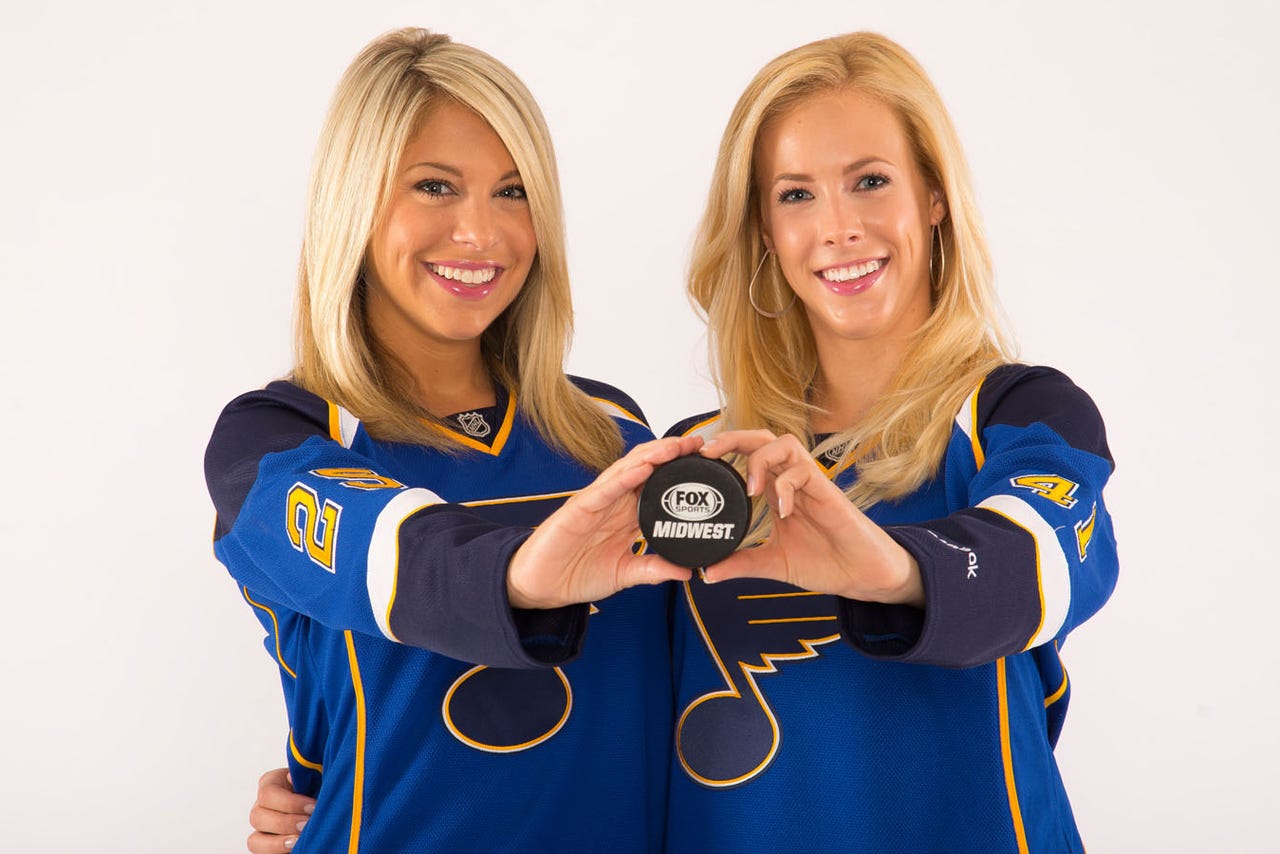 FOX SPORTS MIDWEST GIRLS: Read their bios, check out their upcoming appearances and view their photo galleries and videos.
HALAK AND TARASENKO TO RETURN SOON
The Blues had nine players make the trip to Sochi, but two have already been eliminated.
Jaroslav Halak's Slovakia squad lost in the qualification round and Vladimir Tarasenko's Russian team was eliminated with a quarterfinal loss to Finland.
Shaw said he thought those two players would be back for Sunday's practice.
"They are supposed to be, I think, on tomorrow's flight, which gives them Friday and Saturday as sort of rest days and recuperate and refocus," he said. "We'll probably see the same sort of thing from them their first day back, so the sooner the better so that we can get back to a little bit higher execution level."
BLUES IN THE OLYMPICS
The Blues who returned to St. Louis this week were able to take some time away from the ice but kept a close eye on their teammates and action over in Sochi.
Watch the 'Blues Live' pregame and postgame shows before and after every St. Louis Blues game on FOX Sports Midwest.
"It's been amazing," defenseman Barret Jackman said. "It's hard to catch the games. The coverage isn't the greatest here, but checking the scores each day and checking the stats, it's pretty exciting the body of work that the St. Louis Blues are doing."
Forward Brenden Morrow said he followed Team Canada because of Bouwmeester and Pietrangelo and his former teammate Jamie Benn but watched the other teams as well.
Three of the four teams remaining have Blues playing key roles.
"Obviously, we have so many guys in the Olympics that really whichever team that has guys on the Blues on it, I'm cheering for them. No doubt," Cole said. "But I think with Osh now being the new American hero, it's doubly awesome for me having a teammate and obviously being a U.S. boy watching the U.S. team be so successful and in my mind be one of the best teams in that tournament. It's definitely awesome to see them be successful."
OSHIE OSHIE OSHIE
Oshie and his shootout heroics in Team USA's win against Russia were a hot topic following Wednesday's practice.
"Osh is amazing," Jackman said. "He made us all proud. He's such a great kid and a great competitor and a huge part of our team. And for him to bring that enthusiasm to the U.S. team and have that success is fun to watch."
The Blues weren't surprised to see what Oshie did vs. Russia.
"It's great to see him come through in the clutch like that," Cole said. "It's one of those things where I wasn't overly surprised to see it, to be honest. We see stuff like that. His skill level is just off the charts. We see stuff like that all the time, so it's not surprising but it's definitely very exciting. It's really an awesome thing to see him be so successful on a world-class stage. We knew he was a world-class player for a long time, but it's great to see him really grab that role and run with it."
Cole said that he received 15 texts following Oshie's performance in the shootout with questions about his teammate.
Shaw, the associate coach, said he has enjoyed the Olympic competition so far and enjoyed watching Oshie do his thing.
"The drama has been there," he said. "Oshie's shootout scenario was a lot of fun to watch. I've worked with him for so long, so to see out there with a big smile on his face and just sort of going about his business and having a good time with it, that was certainly the highlight for me so far."
You can follow Nate Latsch on Twitter (@natelatsch) or email him at natelatsch@gmail.com. 
---