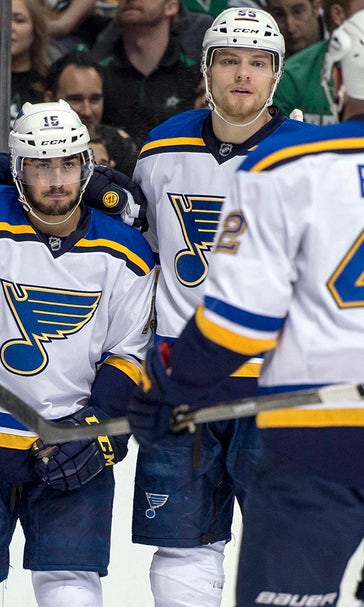 Blues look to overcome Stars' home ice advantage in Game 5
May 7, 2016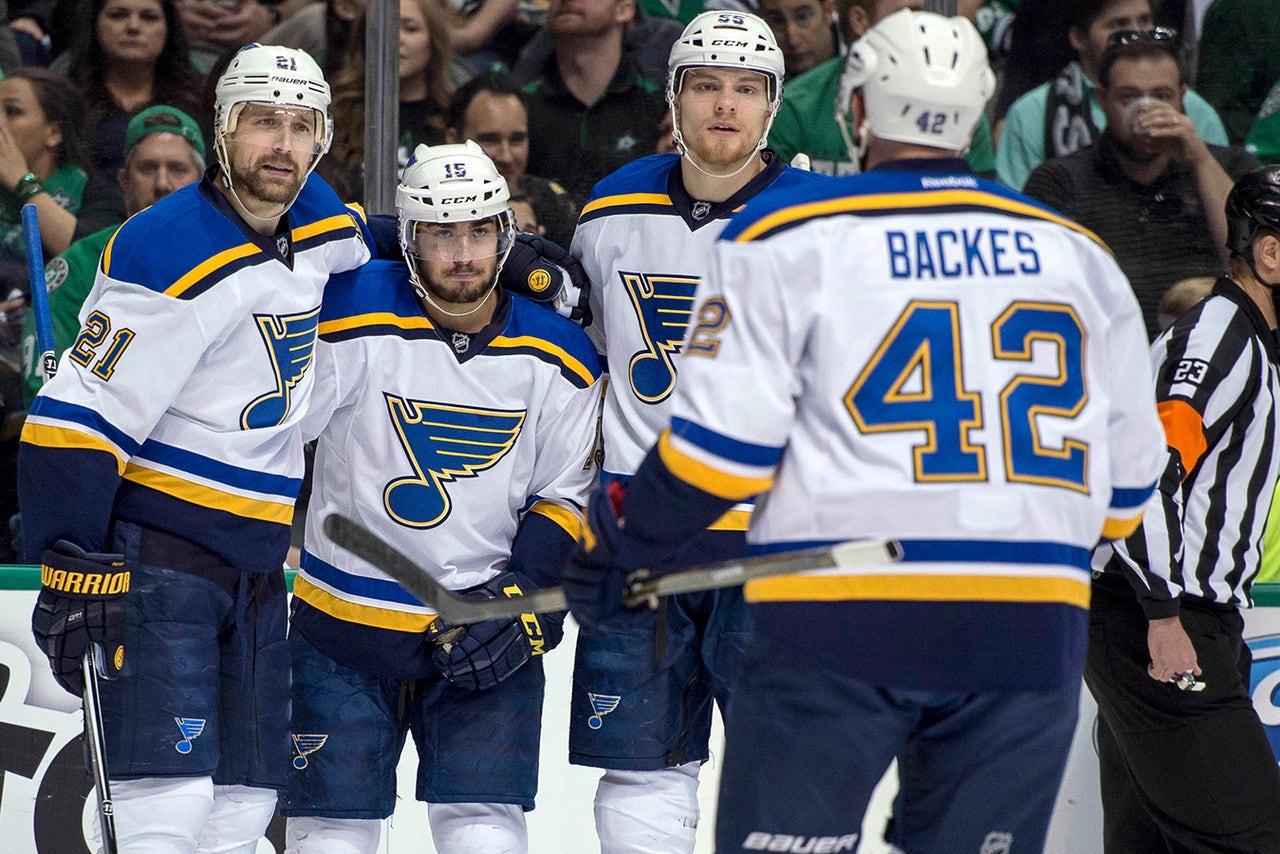 Kari Lehtonen might have ended the Dallas Stars' recent goaltender carousel after leading them to a crucial overtime victory. Coach Lindy Ruff wasn't exactly forthcoming, however, choosing a deadpan statement over a ringing endorsement.
In all likelihood, Lehtonen will stand between the pipes for the Stars' attempt to take command of their Western Conference semifinal series against the St. Louis Blues on Saturday.
Lehtonen made 24 saves in a 3-2 win Thursday that tied the series at 2-all and became the first Stars goaltender to complete a start in three contests. He was pulled after the first period in Game 2 and replaced Antti Niemi early in the second in Game 3, a 6-1 drubbing Tuesday.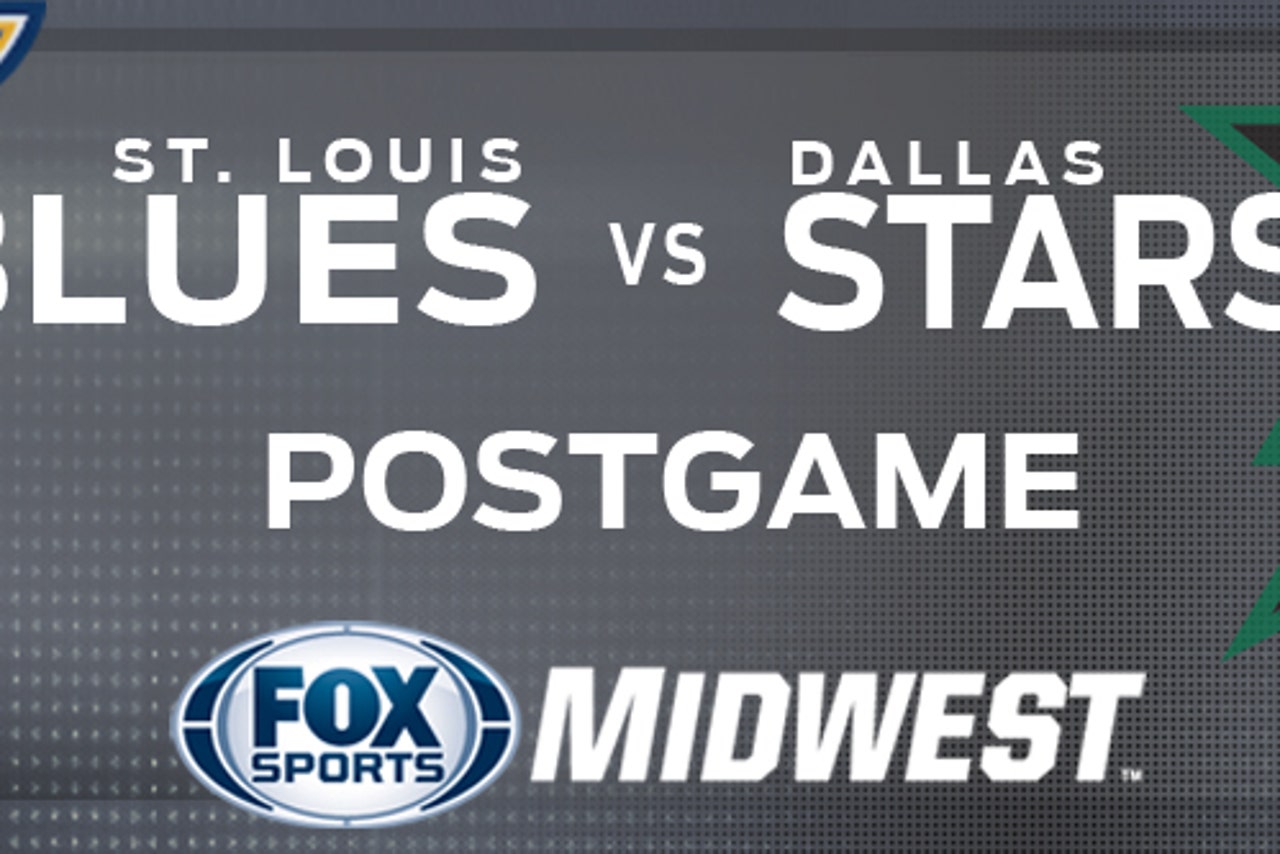 "I think Kari stepped up to the plate tonight and brought us a great game. Made some big saves in there," captain Jamie Benn told the league's official website. "It was definitely huge for this hockey club."
With the Stars alternating Lehtonen and Niemi for much of this season, Ruff is likely accustomed to playing it close to the chest on who will serve as his starter.
"Now we've got a decision to make again next game with these two goalies," Ruff said before giving a sideways glance and a slight smirk.
Dallas is hoping its return home resembles its 2-1 victory in the series opener with Lehtonen in net rather than its 4-3 overtime defeat in Game 2.
"It's best two out of three now," forward Jason Spezza said. "We're excited to be going home. We've got to go home and try to win a game."
The teams have split four matchups in Dallas this season, and Lehtonen has yielded one goal on 54 shots in the two wins.
"They've got home-ice advantage again. We've got our work cut out for us," St. Louis captain David Backes said. "We've got to put this one behind us like we put the other ones behind us and worry about going in there Saturday afternoon and winning a game."
The Blues will try to steal back home-ice advantage while adding to their recent special-teams prowess. They are 5 for 15 on the power play in the past three games after going 1 for 3 on Thursday.
St. Louis has given up one goal in their 14 times short-handed in this series, Patrick Sharp's second-period tally in Game 4.
That helped lead to Dallas' first overtime victory in three tries in this postseason, coming on Cody Eakin's first goal of the playoffs. St. Louis is 2-2 in the extra period.
"I said it's time for us to man up, and I thought we did," Ruff said. "I thought our leaders were our leaders. I thought Jamie Benn was great again, and I thought some young guys played really well."
Benn is among the NHL playoff leaders with 14 points (five goals, nine assists) after producing two assists Thursday. He had one goal and one assist in the first three games of this series.
Tyler Seguin (lower body) and Patrick Eaves (leg) are expected to sit out again. The Blues might replace rookie defenseman Joel Edmundson, who committed a costly turnover in Game 4, with Robert Bortuzzo.
St. Louis' Vladimir Tarasenko will try to stay in the groove after totaling two goals and three assists in the two home games. Tarasenko, who has a team-best six goals and five assists in this postseason, was held without a point in the two games in Dallas.
St. Louis is 0-4 in Game 5s since closing out its opening-round series against San Jose in 2012.
The Stars have lost their last two Game 5s, including 5-4 in overtime to Minnesota in the opening round.
---
---