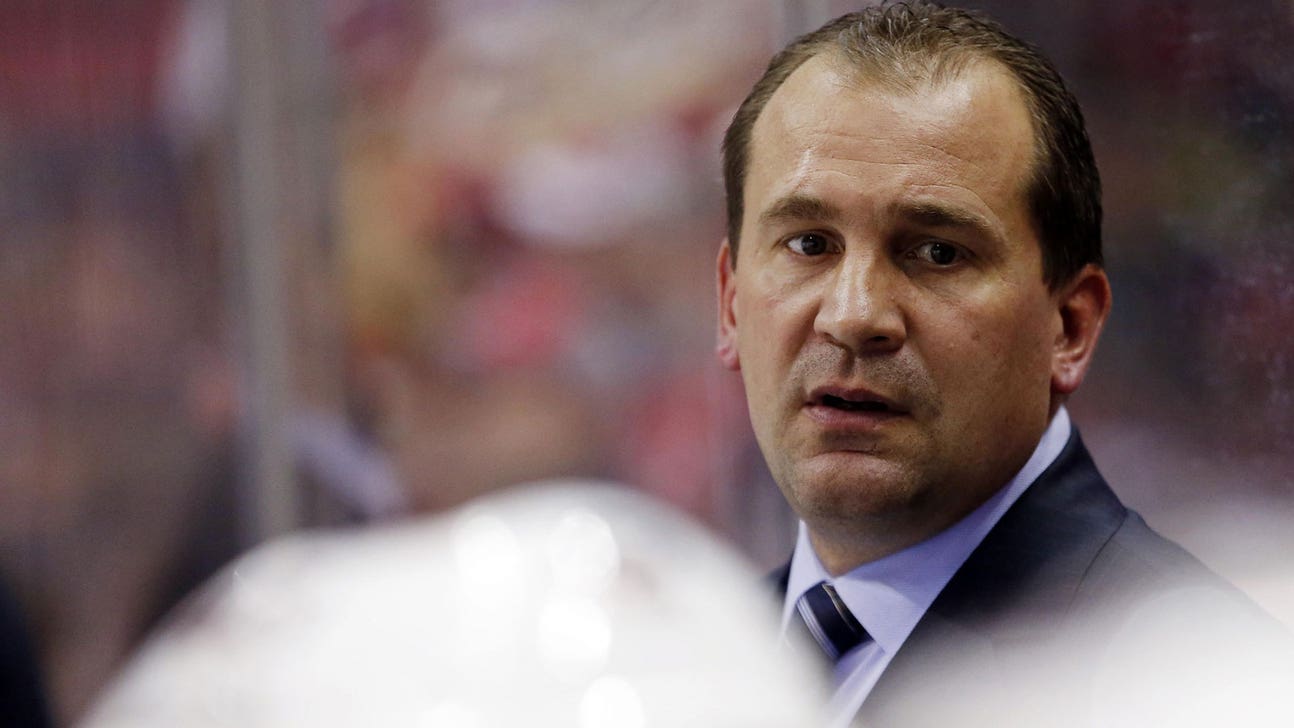 Blue Jackets still searching for consistent effort
Published
Feb. 6, 2015 7:38 a.m. ET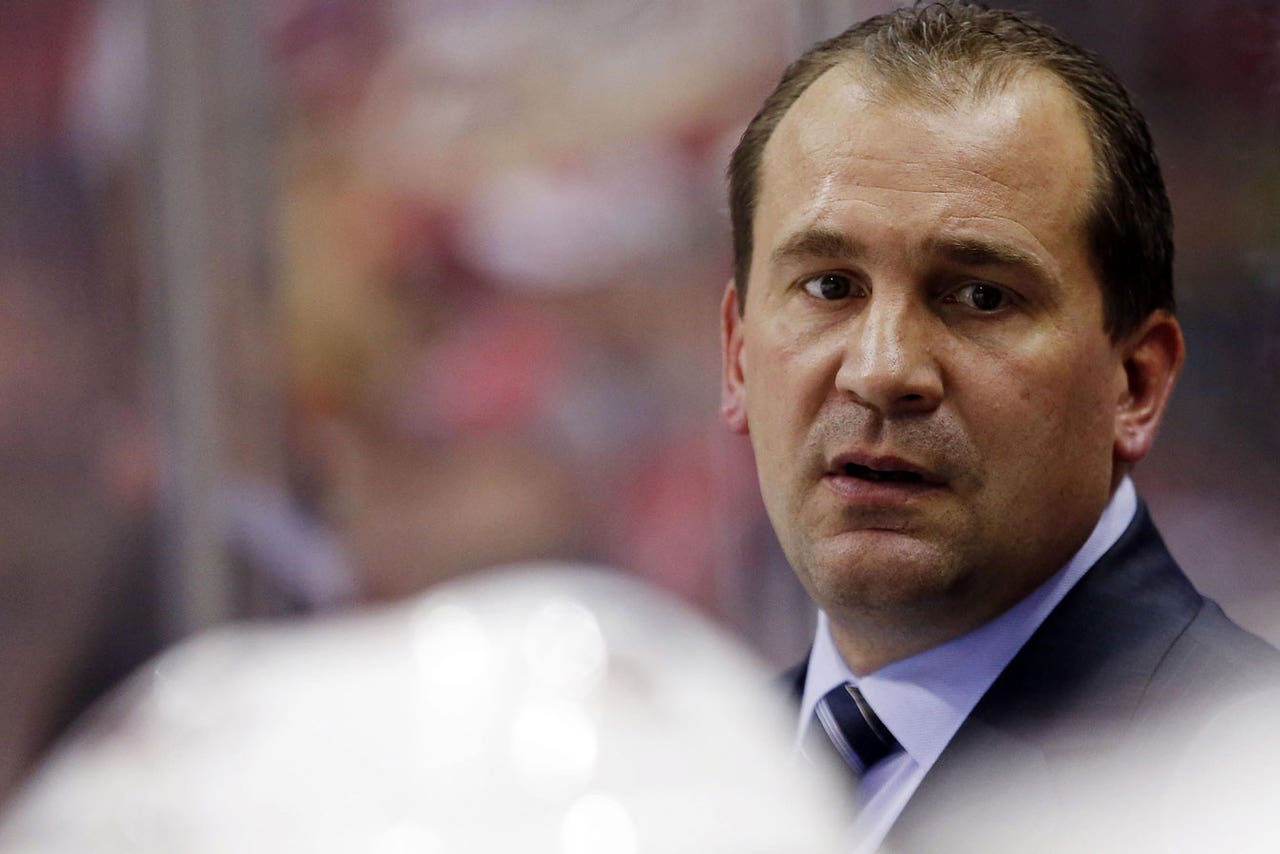 There is no one reason that the Blue Jackets find themselves with an almost insurmountable mountain to climb as they prepare to play Game 50 on Friday night. From injuries to a lack of consistency, the reasons for their decline from one year ago are many.
"It's not over with," said Nick Foligno about their season, "but we're disappointed that we're in the position we're in. I think everyone is pissed off about that. As professionals, we have to accept it and try to do something about it. We're trying to make a good push, understanding that it's going to take more than what we're giving right now."
Based on the lack of consistency that they've shown this season, winning enough of their remaining 33 games to get them into a playoff position would seem nigh impossible. And if they were to win enough to get into the playoffs, would they have enough left in the tank to advance?
"It's disappointing, just because of the consistency," Todd Richards said. "At this point of the season our game should be intact. We've dealt with some adversity and injuries, but it's still disappointing when you can be at one extreme and then another extreme. Most of the nights, you're somewhere in between.
"That's part of learning how to win, being a young team and learning how to mature as a group. Winning in this league is hard on a consistent basis. We got a taste of it last year. You can't just show up and think that you're going to get the result that you want. It's about the commitment that you put in, on and off the ice, and the preparation leading up to the games."
Indeed, the team is still young chronologically. And, they have yet to mature into the team that is envisioned they could be. That's not to say the players don't care. In contrast to what was seen in years past, this group of players cares very deeply.
"I think that everyone obviously cares," said Scott Hartnell. "You can look around and tell when guys are dogging it and when guys don't care and have already 'checked-out' or whatever. And that's definitely not the case in this room. I think everyone is on the same page and playing their heart out."
They had a rollercoaster start to their season last year before smoothing out the peaks and valleys. This season, other than December's 10-1-1 run, they have yet to fully settle into an even keel-type of form. They still show inconsistency from game-to-game.
"I can't remember the last game where we played 60 minutes and really dominated a team," continued Hartnell. "We play 55 minutes and end up losing a game like we did against Montreal (3-2 loss) a couple of weeks ago. It's frustrating in that you try to think of what's going on and what's going wrong and then we're short every night."
"Some games we have played great and been on the losing end of a 2-1 game or whatever. And others, we've played really bad and won games like we did in December. So, you scratch your head and think 'what do we have to do?' You just have to put your head down and keep going."
The recurring message surrounding the team has been one of playing a complete game before the puck drops, followed by not playing a full 60 minutes after the final horn has sounded. The players aren't visibly gripping their sticks too tight and a lack of confidence isn't necessarily a glaring issue for the Blue Jackets. So, what is the reason for the subtle "Jekyll and Hyde" persona of their play?
"We played so good in exhibition and the early part of the year," Hartnell said, "and then it was one thing after another. Whether that was confidence or being a young team looking around at who's going to do it versus going out there and doing it together. You look around the room and I see the speed and the care and the want to win. And it is frustrating to look at where we are in the standings and know we have a big mountain to get over."
At this point, the past has to be something that is compartmentalized for after the season is complete. It all starts with the will to compete and bringing a full 60 minutes of effort Friday night against the St. Louis Blues. Yes, the fans want to see a winner. But, by giving a full effort each and every night, the Midwestern sensibilities of the fans will allow them to respect the team. Make the effort and the wins will come.
"We've talked about our starts," said Richards about the Blues. "We have to be ready to start and we have to be ready to compete, because this is a team that skates and is physical. They do a lot of the little things right. They've got some depth with four lines and defensemen that can go. They're a very good hockey team and they make you earn everything."
The puck lies squarely in their defensive zone. What they choose to do with it is entirely up to them.
The Blue Jackets host the St. Louis Blues at 7 p.m. with the FOX Sports Ohio pregame show "Blue Jackets LIVE" beginning at 6:30 p.m.
---