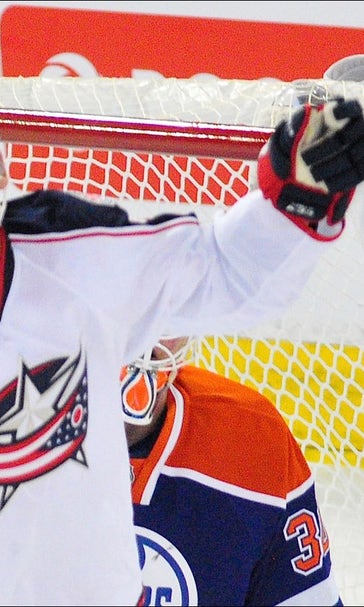 Blue Jackets prevail in shootout in Edmonton
March 19, 2015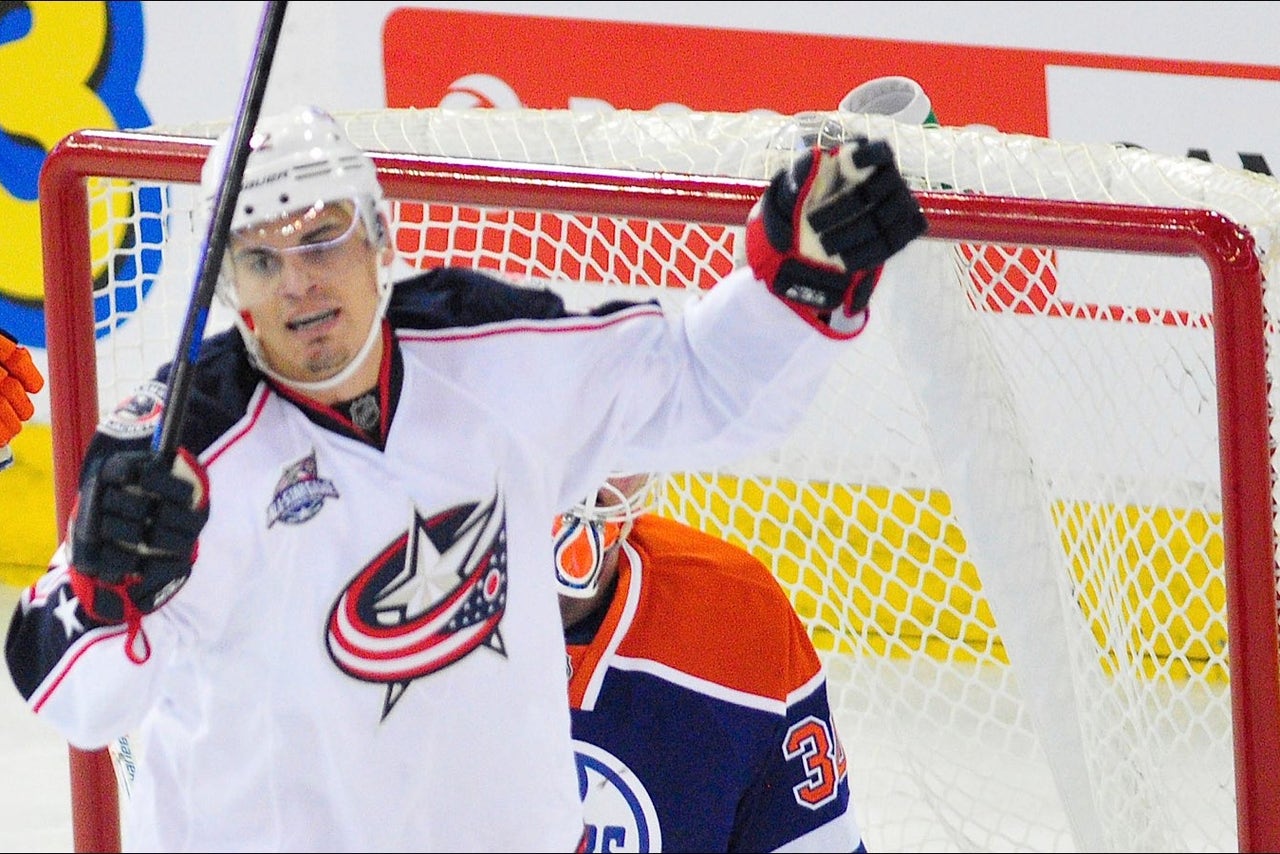 EDMONTON, Alberta (AP) -- Alexander Wennberg scored the shootout winner as the Columbus Blue Jackets edged the Edmonton Oilers 4-3 on Wednesday.
David Savard, Ryan Johansen and Mark Letestu scored in regulation for the Blue Jackets (31-35-4), who have won four of their last five.
Derek Roy, Ryan Nugent-Hopkins and Nail Yakupov had goals for the Oilers (19-39-13), who have lost eight of their last nine games.
Columbus started the scoring five-and-a-half minutes into the first period on their first shot of the game as defenseman Savard used a screen on a 4-on-4 to beat Oilers goalie Ben Scrivens top corner.
Edmonton outshot Columbus 14-4 in the first, its best chance coming when Yakupov rang a power-play shot off a post behind Jackets goalie Curtis McElhinney.
Johansen cleanly beat Scrivens on a wrist shot from the top of the right circle to give Columbus a 2-0 lead four minutes into the second.
The Oilers got on the board 11 minutes into the second on the power play as Benoit Pouliot made a long pass to spot Roy wide open at the side of the net for his 10th of the season.
Jordan Eberle danced his way in tight before dishing it off to Nugent-Hopkins, who hit the 20-goal mark for the first time in his career as Edmonton tied the game 2-2 just 1:28 into the third period.
The Oilers took a 3-2 lead midway through the third as an Oscar Klefbom shot came off the boards to Yakupov on the other side and he deposited his 12th of the season into the net.
Letestu responded for the Blue Jackets 54 seconds later, ripping a long shot off the post and in past Scrivens.
Edmonton outshot Columbus 47-20.
The Blue Jackets play the second game of a three-game trip in Vancouver on Thursday. The Oilers remain at home to face the Philadelphia Flyers on Saturday.
Notes: Columbus won the only other meeting between the teams this season 5-4 in a shootout last Friday. ... Blue Jackets forward Artem Anisimov played his 400th career NHL game Forward Andrew Miller made his NHL debut for the Oilers in the contest. ... Edmonton defenseman Nikita Nikitin played for the first time since hurting his shoulder on Jan. 29.
---