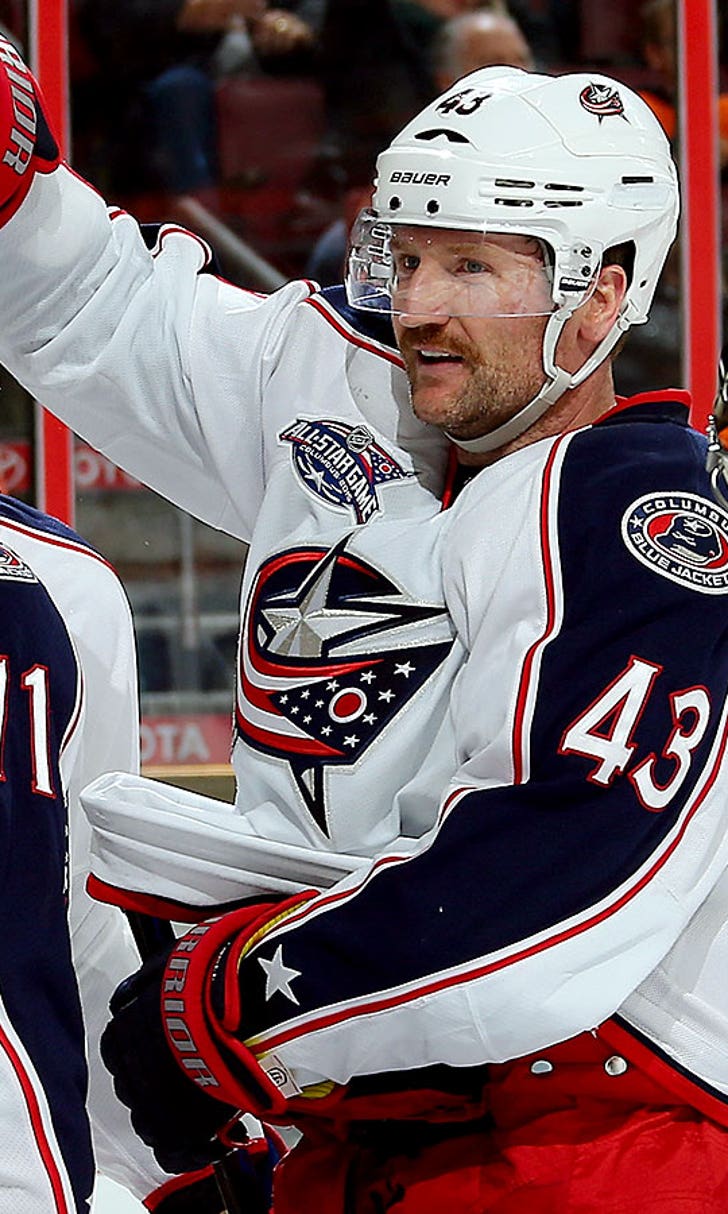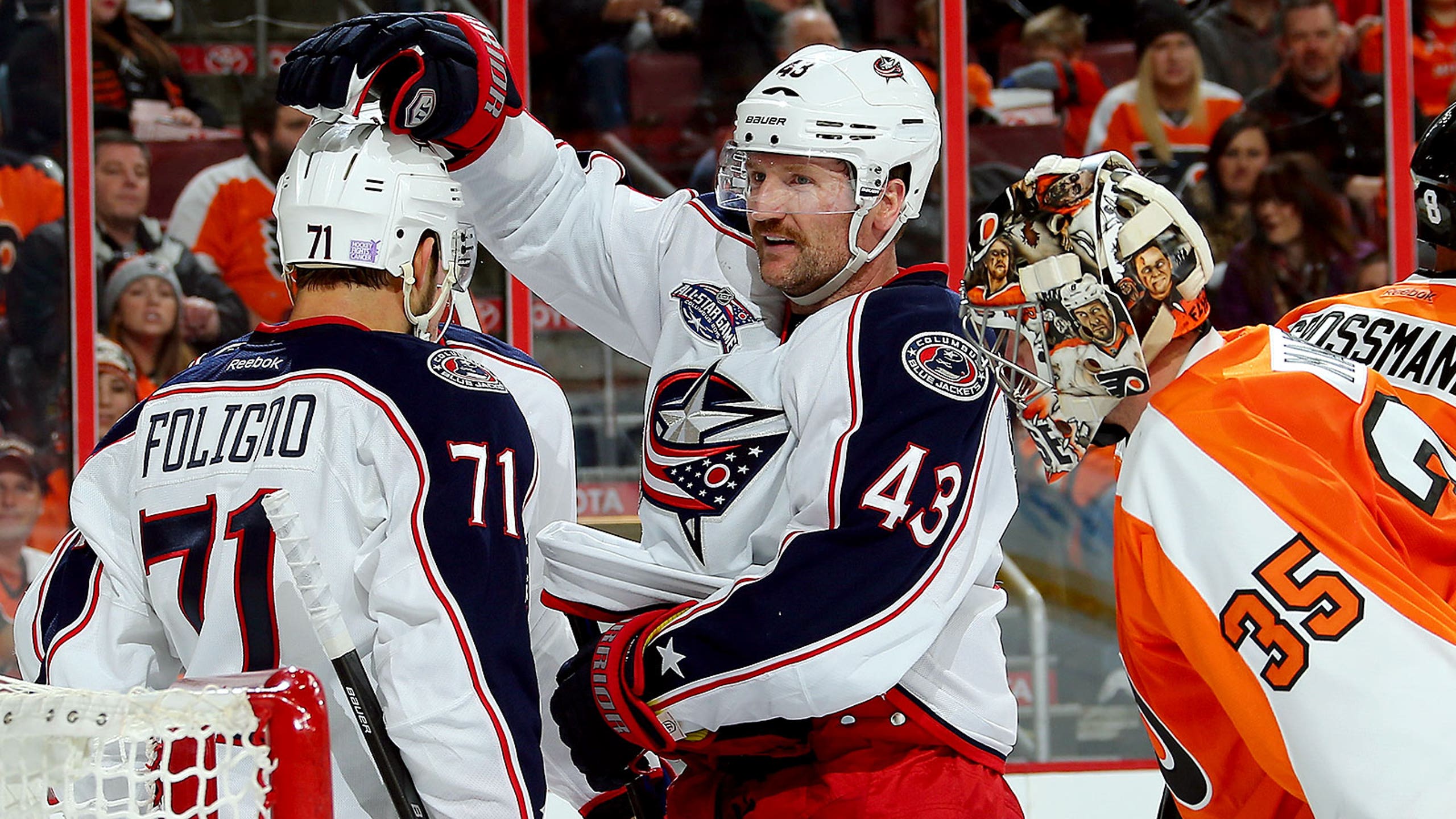 Blue Jackets go for win against struggling Flyers
BY foxsports • November 22, 2014
The Philadelphia Flyers' season-high four-game slide started at home against the lowly Columbus Blue Jackets.
They'll get the opportunity to avenge that defeat Saturday night in Philadelphia as the Flyers attempt to avoid their longest overall skid in almost four years with their first win over the Blue Jackets in five tries.
Philadelphia (7-9-2) drew the ire of general manager Ron Hextall following Wednesday's 2-0 road defeat to the New York Rangers. The Flyers followed that up a day later by giving up a goal with 45.4 seconds left in regulation to fall 3-2 to Minnesota at home.
Coach Craig Berube, however, felt the performance against the Wild was an improvement, despite Philadelphia sitting on the cusp of a five-game losing streak for the first time since March 31-April 8, 2011.
"If we play like that, we'll win a lot of hockey games," Berube said. "That's gotta be the focus. It's not good enough; we lost. (But) that's the way you gotta play. That's the competitiveness we're looking for, the skating, the team play. That's what we're looking for.
"If we consistently do that, we'll win our share of games and be right there where we want to be."
That hasn't been the case against Columbus (6-11-2), as the Flyers have surrendered 17 goals while losing four straight meetings. A 4-3 defeat to the Blue Jackets on Nov. 14 kicked off their current slide.
Philadelphia's Jakub Voracek had one goal and one assist in that matchups, giving him nine points in six career games against his former team. The right wing's 27 points on the season are one more than Pittsburgh's Sidney Crosby for the league lead.
Claude Giroux is second on the Flyers with 22 points, collecting nine in the past seven games, including one goal and one assist against the Blue Jackets. The All-Star center has nine points in his last six meetings.
Columbus is at the bottom of the Metropolitan Division, one point back of seventh-place Carolina and two behind Philadelphia for sixth.
A 2-9-2 stretch certainly isn't helping the Blue Jackets' cause. They squandered a two-goal, third-period lead to fall 4-3 to Boston on Friday after Sergei Bobrovsky gave up the only tally in the seventh round of the shootout.
"To take a 2-0 lead into the third period and come away with one point, it feels like a loss," coach Todd Richards said. "I'm disappointed we didn't get the extra point, but (the players) were doing a lot of good things - better things."
Bobrovsky made 38 saves through overtime, but it's unclear if he'll face his former team on back-to-back nights. He's done that twice this season, losing the back end on both occasions. However, he's won both of his meetings against the Flyers by stopping 63 of 65 shots, including all 37 in a 2-0 win at Wells Fargo on April 3.
Backup Curtis McElhinney's last appearance was a 24-save effort at Philadelphia last week, improving to 3-1-0 with a 3.27 goals-against average in four career meetings.
Ryan Johansen and Nick Foligno combined for five points Friday, two shy of their total against the Flyers on Nov. 14.
---