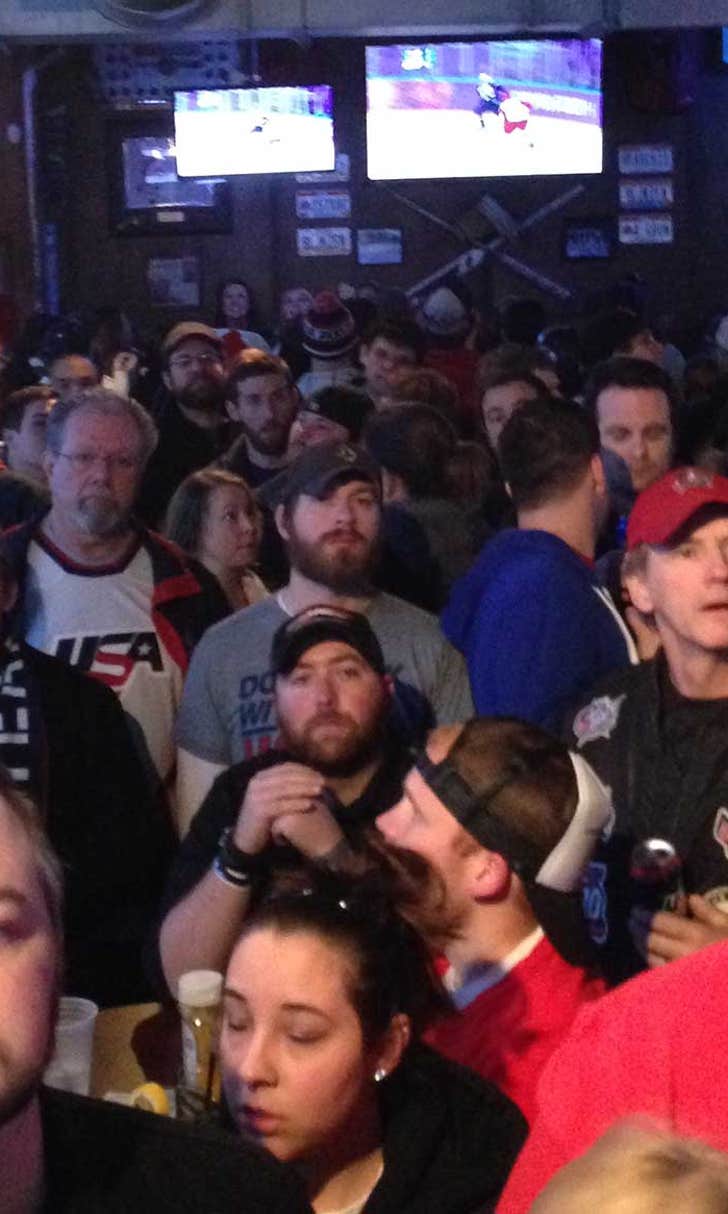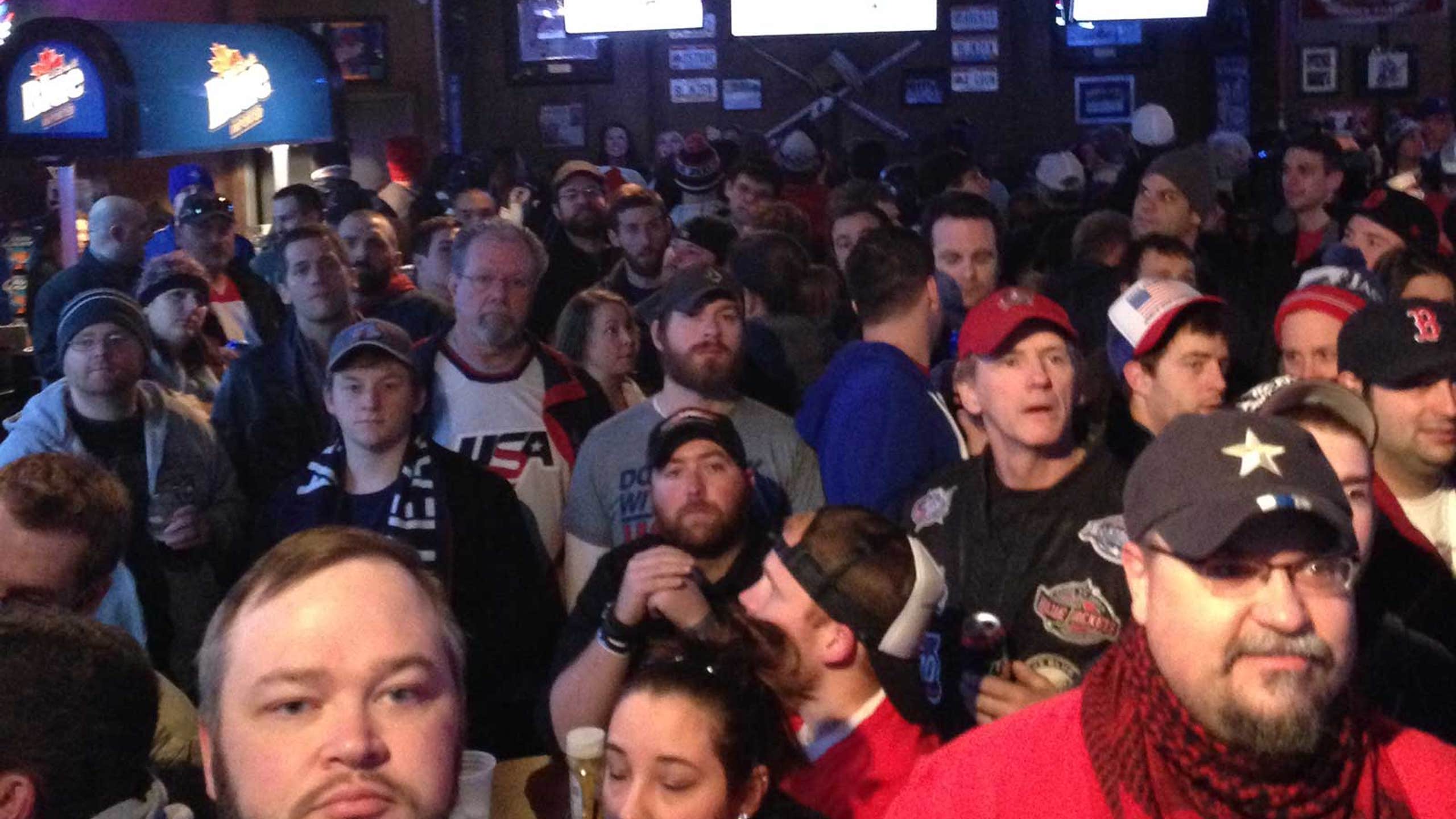 Blue Jackets: Crazy for hockey in the Arch City
BY foxsports • February 19, 2014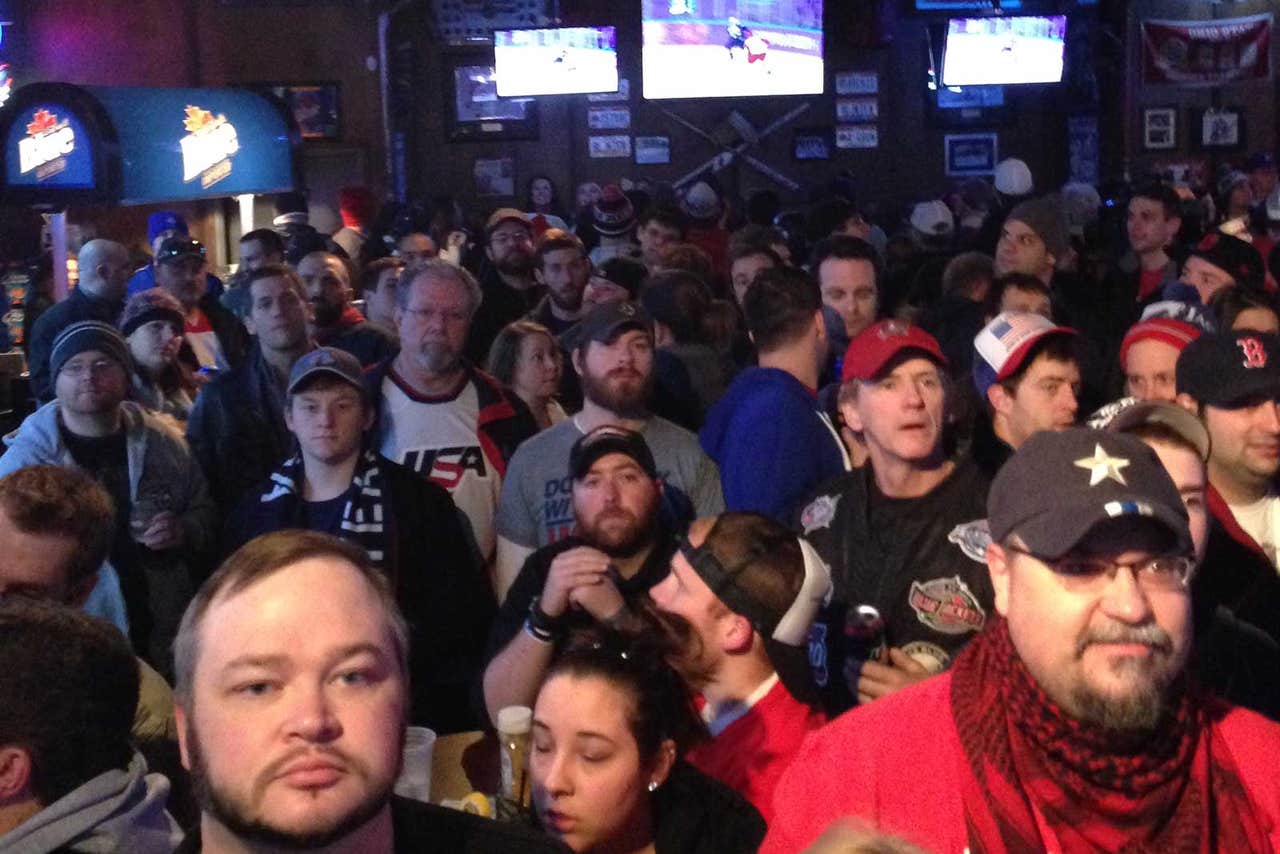 While many outside of Ohio still try to perpetuate the myth that Columbus is not a "hockey town," the scene last Saturday in the Arena District begs to differ.
There were overflowing crowds in many establishments that were there to watch the USA versus Russia Olympic hockey game. With four Blue Jackets players suited up for the Russians and Columbus' head coach on the bench for team USA as an assistant coach, fan passion and national pride collided.
Former Blue Jacket and retired hockey player Fredik Modin was in a very crowded R Bar on Saturday morning. On display were his Swedish National Team jersey and the gold medal he won at the 2006 Winter Olympics in Torino, Italy. He had a smile on his face that left no doubt that he knew he was in the right place to watch a hockey game.
Modin won the Stanley Cup with the Tampa Bay Lightning in 2004 and he was wearing the Union Blue when Columbus made their first playoff appearance in 2009. He retired from hockey in 2011 after amassing 232-230-462 in 898 NHL games. He has seen Columbus develop into a true "hockey town."
"First time in the playoffs, the franchise hadn't done all that well," he said, "and we were a young team trying to make the playoffs year after year. That season leading up to it (2009 playoffs), the support that we had from the city here, was just unbelievable I thought. From maybe November or early December, this building (Nationwide Arena) was rocking. It was just a fun place to play."
Although the team was swept by Detroit in the first round, he recalls that run with fondness.
"It wasn't the outcome that we all wanted, but just the buzz around town during that time... that will be something that I will always remember. It's something that you want again. Every player that was on that team has that memory in the back of their heads."
"It is special getting into the playoffs. Leading up to the playoffs, when you manage to muscle your way in there, that's special. You really feel the support of the city and all of the fans. Columbus is a great hockey city, it really is. During that run, people came out and they were going crazy for the team.
"There were some games that we could hardly talk to each other on the bench because the building was so loud. As a player, when you get that noise and you feel it, it takes you to another level. It was great for all the young guys on the team to experience that."
Once a hockey player but always a fan, Modin is watching another young Blue Jackets team make a run for the playoffs in 2014.
"I'm on the outside looking in now as a fan of this team. It's a fun team to watch," he said. "It seems, to me, that they're getting into their 'identity.' Towards the end of last year, the type of game that they were playing, it seems that they're getting back to that now."
"Obviously, a season is a lot of games, it's a long run. You'll have your highs and your lows. I was very impressed when they had eight games (winning streak) in a row then dipped and lost three. It kind of felt like they were coming right back, and looking at those games, they were starting to play with the same intensity that they had before. It tells the fans that 'we're a good team and we're ready to go.' As a fan, that's what you want to see."
Another former Blue Jacket, and now broadcast associate and team ambassador for Columbus, was on hand to soak in the atmosphere on Saturday. Jody Shelley has always been a favorite of the fans and has witnessed the growth of Columbus into a hockey-mad city.
"We saw this the first few years here," Shelley said. "The fans were here. Then, they got kind of sick of losing. Now, they're not looking for a 'buzz.' They're looking for something 'real.' I think they have something real that they can identify with now."
"Anyone that's buying a ticket wants to see that work ethic. You also want to know what your team is and what you're supporting. I think it is clear here in Columbus what they're supporting. When you come into the arena, you know what you're going to get from the team. This is what Columbus is about. That 'hard work' stamp is there on this team and that creates more excitement."
As he looked around the full house of hockey fans, I asked him if there was any doubt that Columbus is a hockey town. He laughed and said, "This is crazy at 7:30 on a Saturday morning!"
What does he see in store for this club moving forward, perhaps a couple of years down the road?
"There's not moves (trades) being made to be made. They've stockpiled some good, young talent. All of the things that you hear other successful teams doing, it's going on here. John Davidson (President of Hockey Ops) and Jarmo Kekalainen (General Manager) are going to do the right thing here. That combination of Jarmo and JD, yeah, it's going to work."
Your patience over the last few years is being rewarded, as the future is bright for this Blue Jackets team as they push to make the playoffs this year and beyond. Columbus is not a "hockey town" some say? You don't know what you're talking about.
---