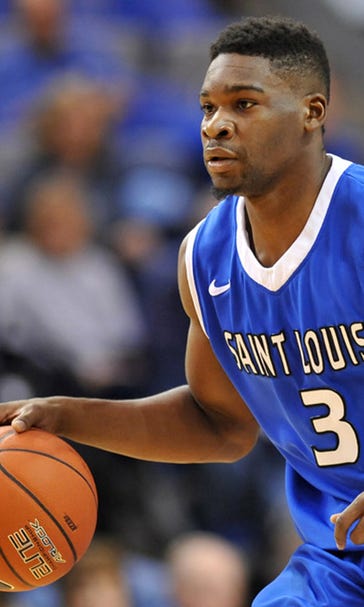 Billikens stumble when it counts most in loss to Islanders
BY foxsports • November 23, 2014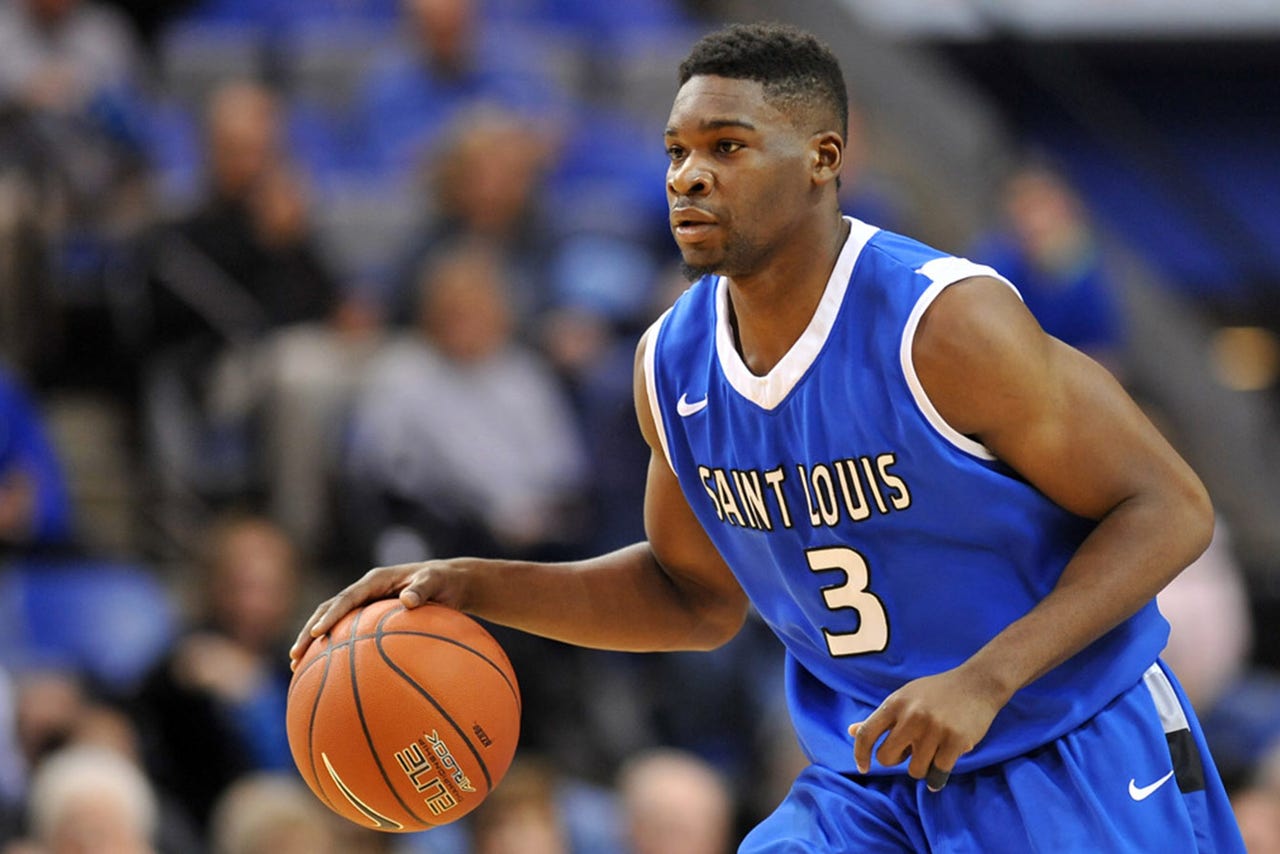 ST. LOUIS -- Nobody expected the Saint Louis University Billikens to go undefeated this season. But not many had them losing their first home game to one of those schools whose name is a mouthful, either.
They did, though, falling to the Texas A&M-Corpus Christi Islanders 62-56 on Sunday afternoon. While the Islanders considered this the signature victory of Willis Wilson's four years as their coach, it really was a game the Billikens should not have lost.
They led by nine points with a little less than 16 minutes to go, controlled most of the second half and still were up with less than three minutes to go. But a couple of ill-timed turnovers, three straight missed free throws -- including the front end of a one-and-one -- and two 3-pointers by Corpus Christi backup Ehab Amin made the difference in the closing minutes.
The Billikens again overcame a slow start, but unlike their victories over Southern Illinois and at Indiana State in their first two games, they stumbled when it counted most in this one.
"We turned the ball in the second half way too many times (nine), missed things around the rim, weren't strong around the rim," SLU coach Jim Crews said. "We knew what we were getting in for. Corpus Christi did a great job. They outplayed us, out-executed us, out-coached us, everything. It's hard to win a game, and certainly that was the case today."
The Southland Conference, where the Islanders reside, is hardly the Atlantic 10, but they did not match up as underdogs against SLU. Corpus Christi had far more experience on its roster, matched the Billikens' inside presence (32 rebounds to 31) and featured the best player on the floor in 5-foot-10, four-year starter John Jordan.
The Islanders' Willis, in fact, said the Billikens reminded him of his team.
"We're so similar in terms of having to get one more player to do one or two more things," the coach said.
On this day, his guys did more of those things right. Jordan turned in two key plays, one on a thunderous baseline dunk that ignited the Islanders' second-half comeback and the other when he stole the ball from freshman Davell Roby for a turnover that led to Corpus Christi's go-ahead basket.
The Billikens again played six freshmen, with five of them scoring at least two points, but they didn't lean on their inexperience as an excuse.
"That doesn't mean anything to me," said junior transfer Ash Yacoubou, SLU's only player to reach double figures, with 13 points. "The team that plays the hardest, the team that executes the best, the team that listens to their coaches, those are the teams that are going to win, no matter if you're old or if you're young."
For most of the afternoon, Roby did not look much like a freshman. A 6-4, 200-pound guard out of Memphis, he displayed a fine all-around game with six points, five rebounds, four assists and two steals to go with that lone turnover. He also showed enough maturity to point out the stat that cost SLU the most: 10 missed free throws in 21 attempts.
"It was no problem getting to the line," he said. "We just missed a ton of free throws."
And when you don't do enough in other areas, it's tough to win against any team.
You can follow Stan McNeal on Twitter at @StanMcNeal or email him at stanmcneal@gmail.com.
---