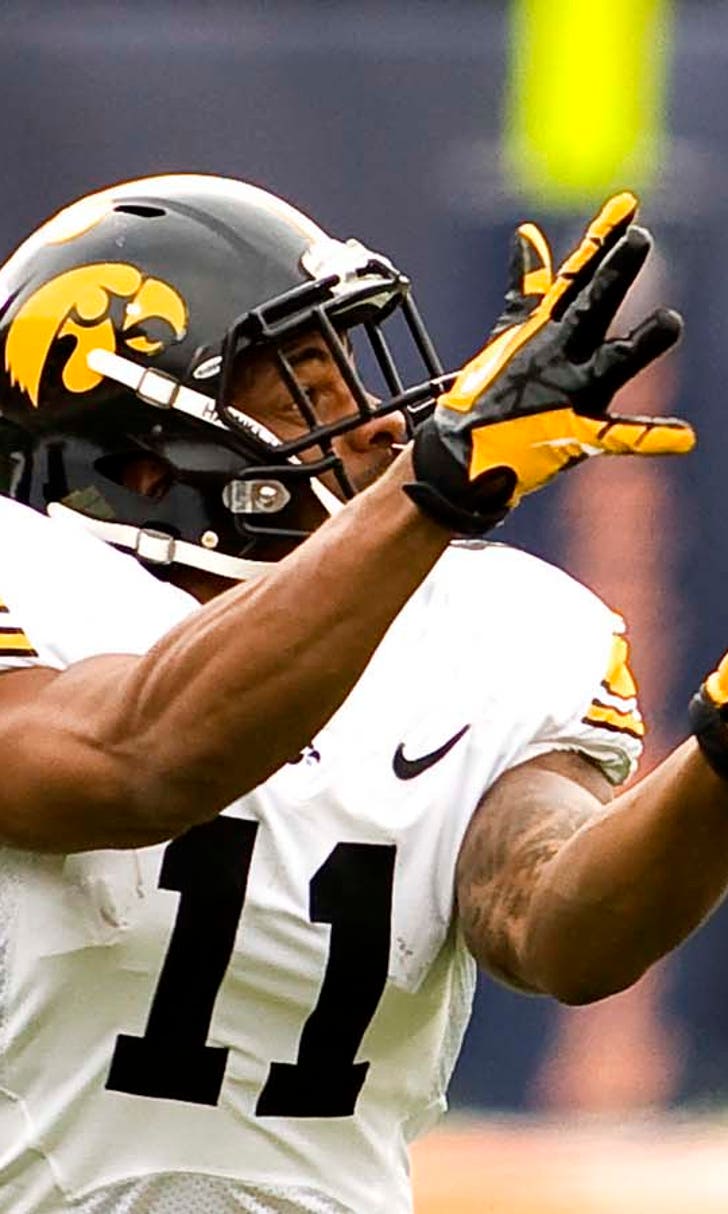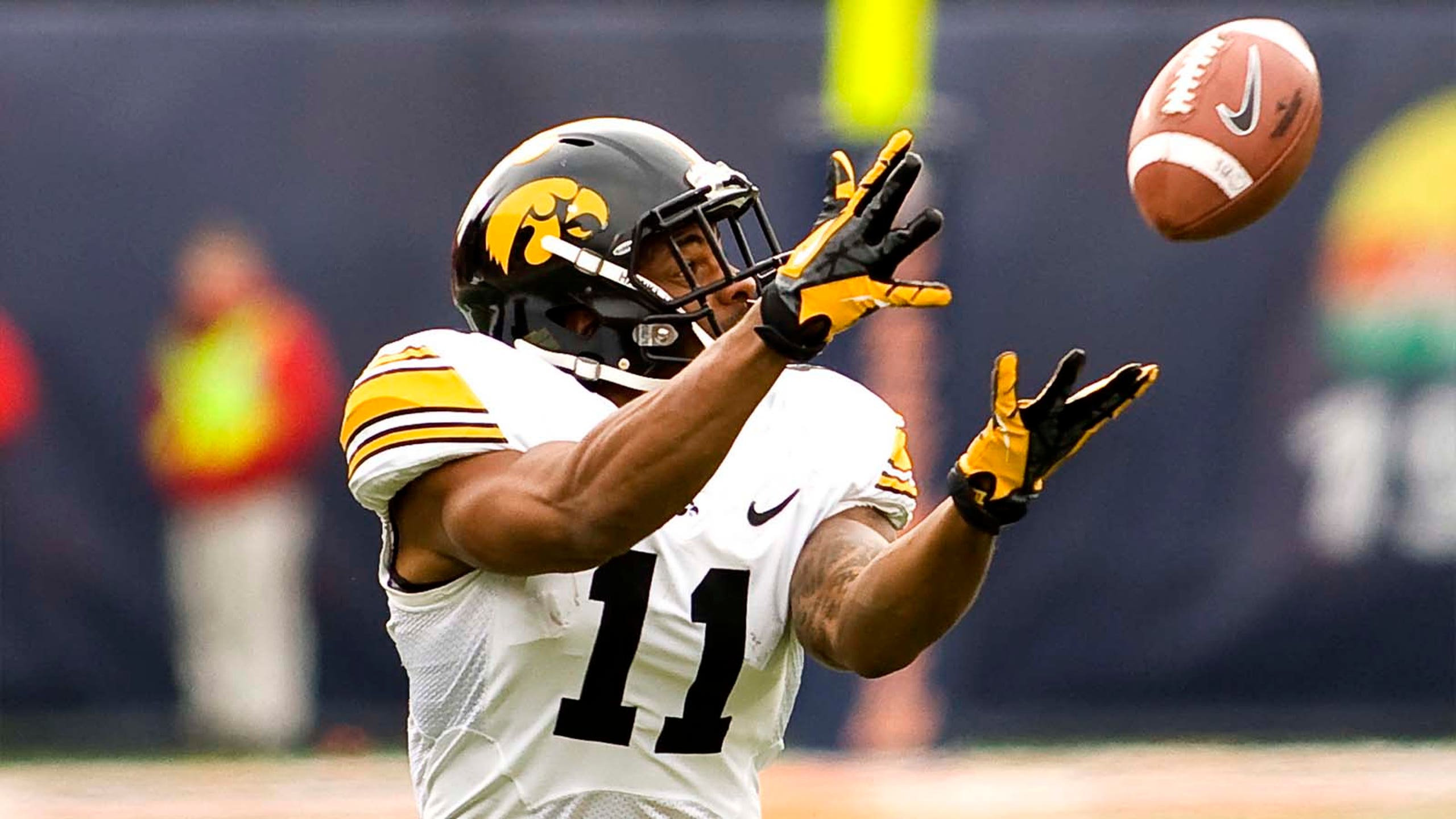 Big Ten West stakes escalate as Badgers take on Hawkeyes
BY foxsports • November 21, 2014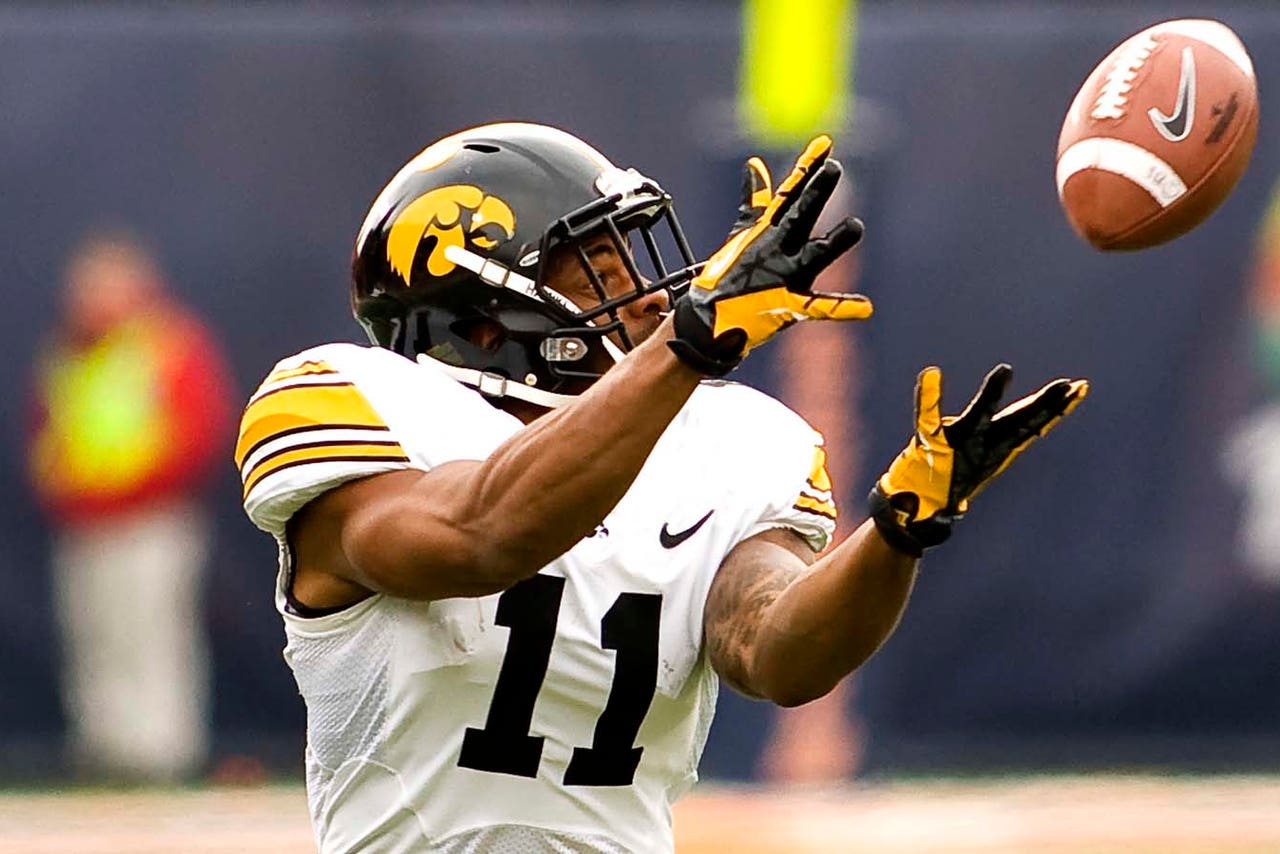 MADISON, Wis. -- A crowd of more than 80,000 people remained in their seats Saturday, through the bitter cold and the finishing touches of a 35-point blowout victory. Wisconsin and its fans no doubt have grown accustomed to watching the Badgers wear down opponents in the trenches while tailbacks roll up yardage by the bushel.
But this? This was something special. This was a day all those in attendance would remember for decades, a day in which Badgers running back Melvin Gordon would set the single-game FBS rushing record with 408 yards in three quarters during a 59-24 destruction of Nebraska.
Now, all Wisconsin's players have to do is completely forget it ever happened, lest they experience a letdown with the potential to ruin a promising season.
"It would be very easy to do that after you beat such a quality opponent in Nebraska by that many points and having Melvin break the record, you'd think that can happen every single week," Badgers linebacker Marcus Trotter said. "We have to understand why this happened, because we put in the hard work. We can't mess that formula up."
No. 14 Wisconsin (8-2, 5-1) plays at Iowa (7-3, 4-2) at 2:30 p.m. Saturday in Kinnick Stadium, and the stakes continue to escalate. Wisconsin's victory against Nebraska put the Badgers in the driver's seat to capture the Big Ten West division, but a loss to Iowa would knock Wisconsin right into the backseat.
The postseason scenarios with two weeks remaining in the regular season are numerous. If Wisconsin beats Iowa and Nebraska defeats Minnesota, the Badgers are in the Big Ten title game. If Wisconsin beats Iowa and Minnesota topples Nebraska, the Badgers and Gophers will meet in the regular-season finale in a winner-take-all game. And if Wisconsin loses? The picture becomes even more muddled.
Players, meanwhile, don't have time to focus on the what-ifs. All they can control is performing well on Saturday.
"People might think that we're going to be hung over from last game," Badgers receiver Jordan Fredrick said. "But they've got to understand we've been in these situations before and we kind of understand that if Iowa wins out, they're in the Big Ten championship. So if they beat us and they win the last game, we're sitting at home for the Big Ten championship."
Wisconsin will face an Iowa team that has been all over the map in Big Ten play. Iowa crushed Northwestern, 48-7, but lost 51-14 at Minnesota one week later. The Hawkeyes did beat Illinois 30-14 on Saturday and ran for a season-high 304 yards, which caught the attention of Wisconsin's top-ranked defense.
Badgers linebacker Derek Landisch described Iowa's offensive line as the best unit the team would face all season. Hawkeyes left tackle Brandon Scherff is a sure-fire top-10 pick in the NFL Draft, and tailback Mark Weisman is a powerful runner. He has tallied 676 yards rushing with 14 touchdowns -- the fourth-most in the conference.
"He's a very patient runner," Landisch said. "It's not knowing where you're going to be. Getting there is going to be OK, but then you've got to win your gap. That's the biggest thing."
Added Trotter: "They're definitely the type of offense that they know that you know what they're running, but you've got to stop it. But that's always such a fun offense to go against. They're very similar to Wisconsin in so many ways."
Iowa will have the unenviable task of trying to slow down Gordon, who has vaulted into the discussion as a legitimate Heisman Trophy-winning candidate. Gordon has amassed 1,909 yards with 23 touchdowns and is particularly motivated against the Hawkeyes this week. Last year, he rushed for a season-low 62 yards during Wisconsin's 28-9 victory at Iowa, and he heard constant taunts from the Hawkeyes' fan base for his decision to switch commitments from Iowa to Wisconsin in high school.
Iowa coach Kirk Ferentz is well aware of the challenge his defenses faces.
"You just about have to play perfect football," Ferentz said of stopping Wisconsin's run game. "They've had a tradition of great backs. I'm not sure I've seen a better one than what we're going to see this Saturday. He's just an outstanding football player."
Badgers quarterback Joel Stave said head coach Gary Andersen's main message before Tuesday's practice this week was the importance of winning the final three games and not simply beating Nebraska, as Wisconsin, Nebraska, Iowa and Minnesota engage in a four-team round robin to decide the West division champion. Wisconsin has won five consecutive conference games to put itself in this position, but players recognize there is more to accomplish.
"We've got to win out," Gordon said. "That's the mindset. That's how it needs to be, and that's how it's going to be. I can't get complacent. You run for that much, you can't just be out there, 'Well, I'm relaxing now. I did what I needed to do.' What we need to do is not done yet. We've still got a lot more to accomplish."
Follow Jesse Temple on Twitter
---