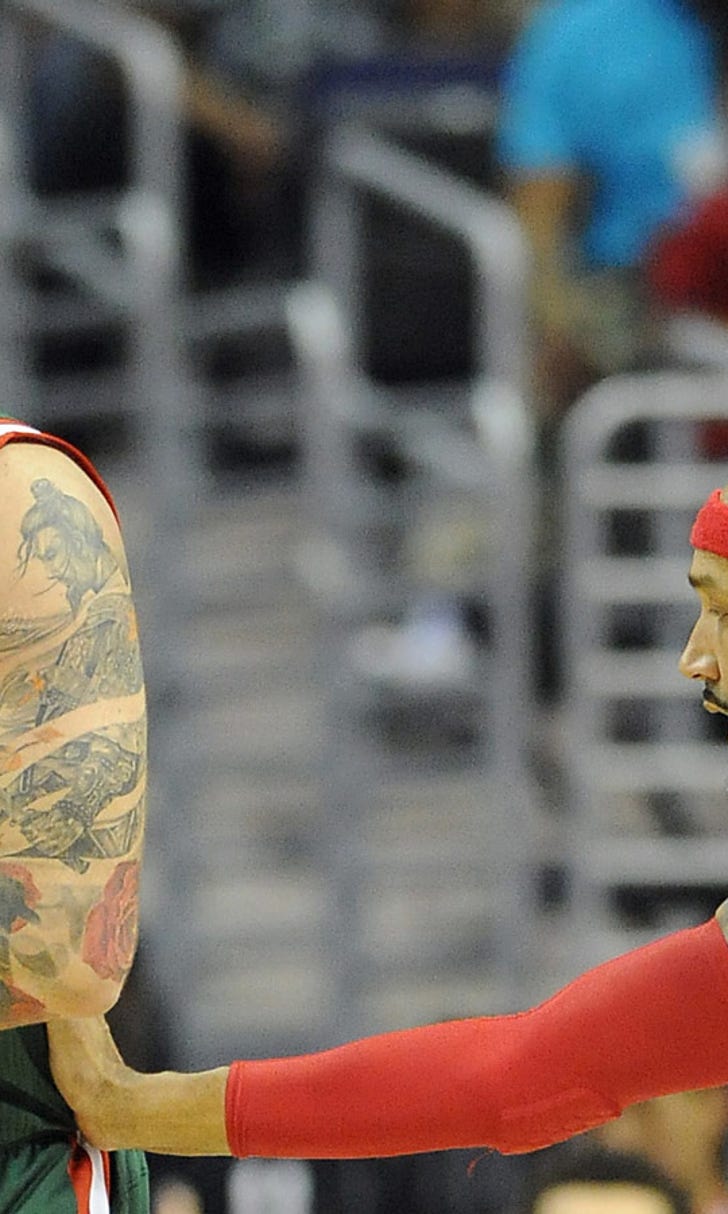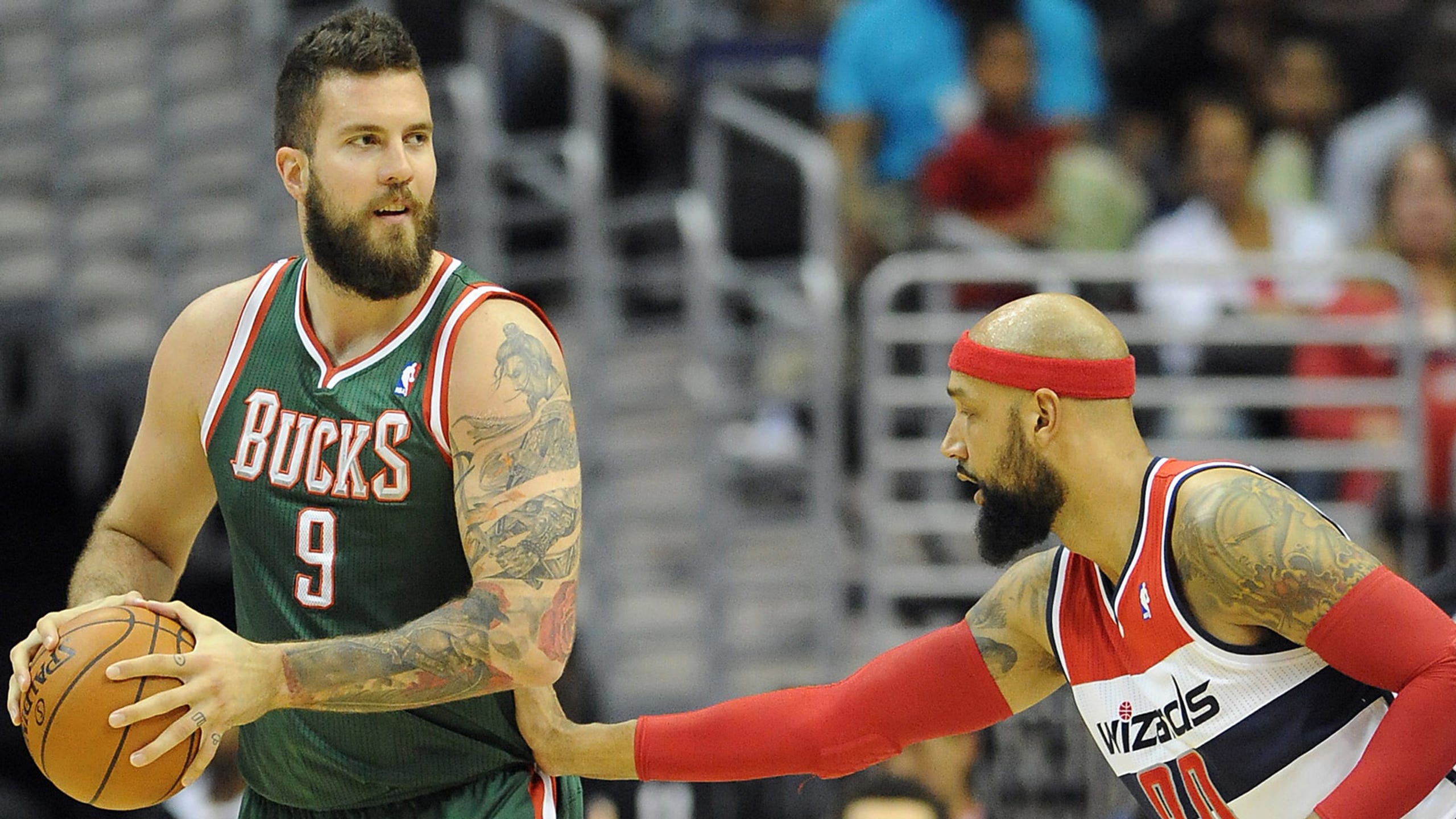 Big man Raduljica excited to be back in NBA with Wolves
BY foxsports • January 9, 2015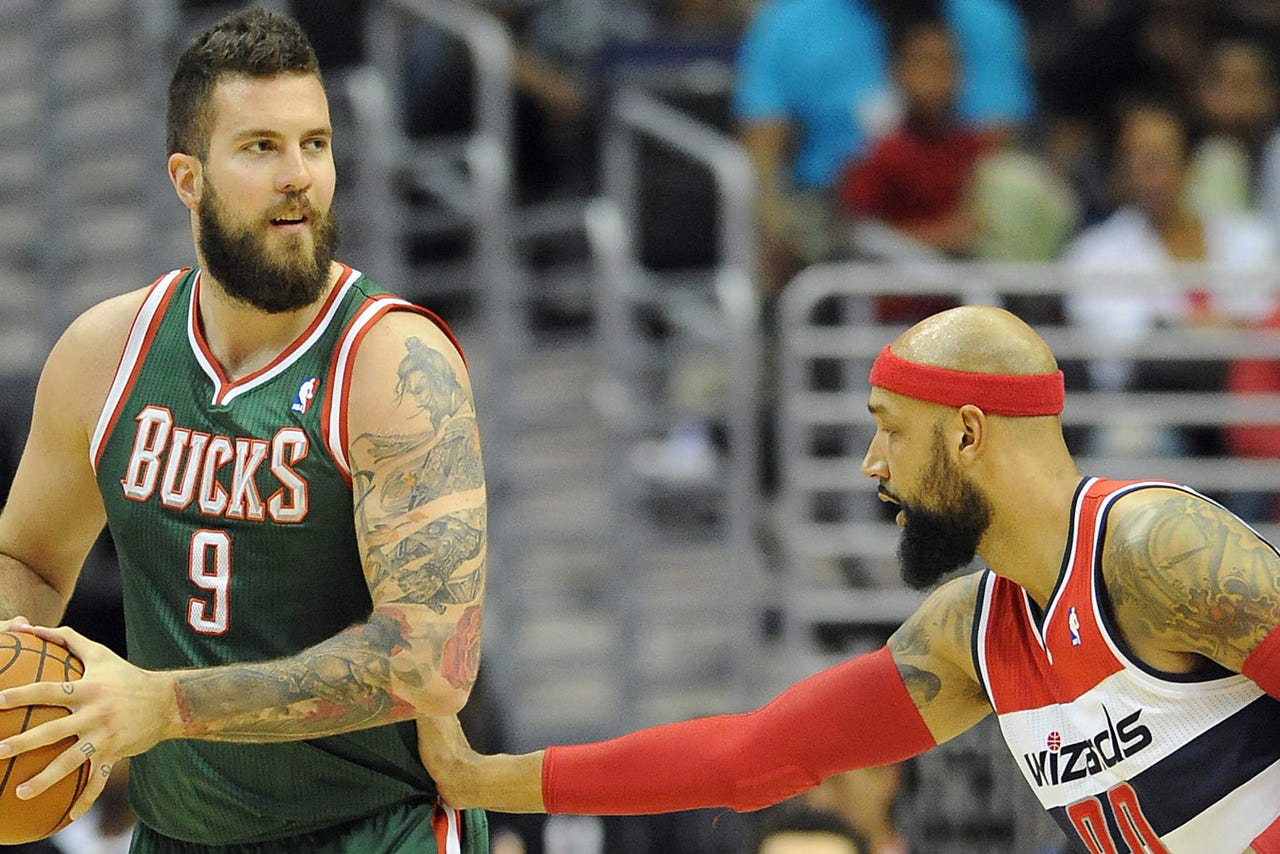 Miroslav Raduljica stepped onto the Timberwolves' charter plane on Thursday, shaking hands as he made his way to his seat. Most of the teammates and staffers he didn't greet came up to him and welcomed him back to the upper Midwest, an appreciated gesture amid a whirlwind few days for the club's newest big man.
"They're really cool guys," Raduljica said before Friday night's game at Milwaukee. "When you're a new guy and you're in the middle of the season, they're kind of doing their things, sometimes it's kind of hard meeting guys. These guys are really great just approaching me and introducing themselves, so I think it's going to be really easy once I'm here to just fit in really, really nice."
And, he hopes, for more than the 10 days stipulated in the contract he just signed.
The Wolves brought on the 7-foot, 250-pound center to provide some depth behind Gorgui Dieng, at least until starting five-man Nikola Pekovic returns from injury. Raduljica caught the Wolves' eye at the 2014 FIBA World Cup, where he averaged 13 points, 4.6 rebounds and 21.4 minutes en route to the Serbs' silver-medal finish, and recently negotiated a buyout with Shandong of the Chinese Basketball Association to bring about his sophomore NBA season.
"If we lose (Dieng), we don't have another player that's above 6-7 on the roster. We needed to get some more size," said coach and president of basketball operations Flip Saunders, who waived forward Jeff Adrien earlier this week to clear a roster spot for Raduljica. "He's got pretty quick feet for a guy his size, pretty good hands, knows how to play. Big guys are tough to find. For us, I think it'll be a pretty good situation for him."
Once, of course, the 27-year-old gets his feet firmly underneath him.
He's been working out on his own in Serbia since leaving Shandong behind halfway through December. He arrived in Minneapolis on Thursday, signed his deal and hopped on Minnesota's short flight to Milwaukee not long after.
"I feel a little sleepy now," he said, "but that's not going to be a problem."
In China, Raduljica played in 14 games for a team called the Flaming Bulls, averaging 18.3 points and 9.1 rebounds. He suffered an ankle injury early in the season but says it's fully healed.
Raduljica spent his rookie NBA season with, of all teams, the Bucks last year, appearing in 48 games and averaging 3.8 points, 2.3 rebounds and 9.7 minutes per game. He also gained an appreciation for American culture, falling in love with Harley-Davidson motorcycles and Stephen King novels, he says.
Before that, he played professionally in Europe starting in 2005.
That included stints with and against Pekovic, a native of Montenegro. The two are close friends, Raduljica says, though he lays claim to having better body ink than the Wolves veteran.
"He's got more," cracked Raduljica, who sports tattoos up and down both arms and a thick, full beard. "Mine are better."
So at least one face and Friday's venue are familiar. But beyond that, Raduljica has a lot of catching up to do.
He's gone over some basic tenets of Saunders' offense and sought pointers from Pekovic. He's done his best to get to know his new teammates.
Other than that, he acknowledges, nothing's guaranteed -- especially given the nature of his 10-day contract.
"I haven't been playing since the middle of December, but yeah, I'm ready," Raduljica said. "I realize now what the NBA is. Of course, if the chance is there, I try to do my best to take it. But I'm not promising anything, because I haven't been practicing with the team; I don't know the sets.
"But yeah, it's basketball, and I'll adjust."
Williams out: Minnesota point guard Mo Williams won't play Friday night after spraining his right ankle late in Wednesday's loss to Phoenix.
Saunders characterized the injury as minor, saying it's "not the size of Texas" like the severe ankle sprain that's kept Ricky Rubio out since the fifth game of the season.
"We didn't have to carry him off the floor," Saunders said of Williams, who had started the past two games instead of rookie Zach LaVine. "He thought maybe he was going to be able to play last night, got here today, it was stiff for him and he'll be out tonight."
Williams, who played for Milwaukee from 2004-08, missed the Wolves' first tilt with the Bucks due to illness and six more games with back spasms. In 27 games (nine starts), he averages 11 points and 6.6 assists per game this season.
FOX Sports North's Marney Gellner and FOX Sports Wisconsin's Andrew Gruman contributed to this report.
Follow Phil Ervin on Twitter
---