Big 12 Power Rankings: Week 2
September 1, 2014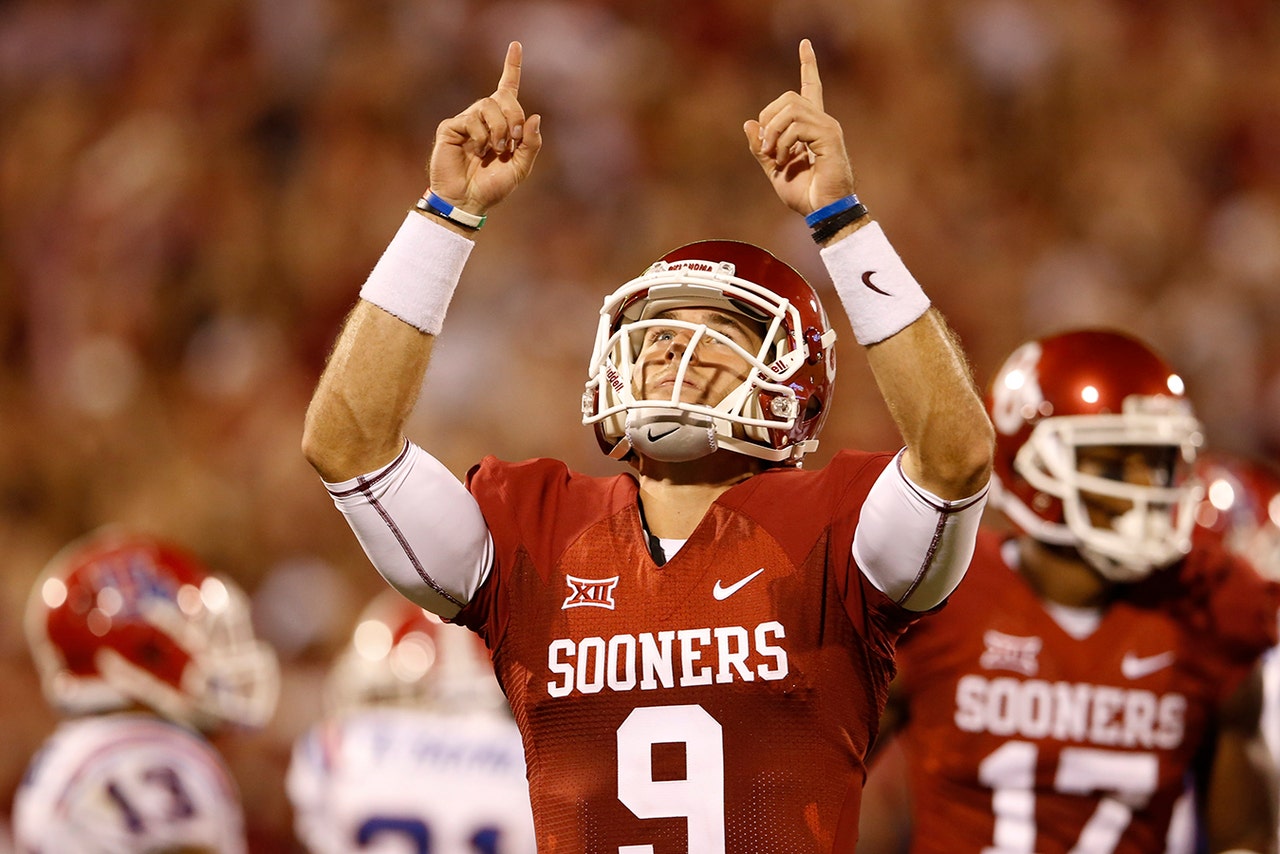 Welcome to the Big 12's upper echelon, Oklahoma State. The opening weekend of games forced me to reconsider the league's tiers in the power rankings that will follow today.
I'd say Oklahoma and Baylor are still a cut above K-State and Oklahoma State, but the Cowboys are easily in Tier 2 and not very far from Tier 1. They're going to get a lot better as the year goes on, and they have the potential to beat any team in the Big 12 by double digits. The struggle with this young team will be consistency.
Elsewhere, teams 5-8 are in my Tier 3 and teams 9-10 bring up the bottom at Tier 4. Let's get to the power rankings:
1. Oklahoma (1-0). Last week: This week: at Tulsa. Oklahoma's running back trio of Alex Ross, Keith Ford and Samaje Perine are going to be a force in Big 12 play. The Sooners are inexperienced there, but don't be surprised if those guys look like the league's best RB corps by October.   
2. Baylor (1-0). Last week: 2. This week: vs. Northwestern State. The Bears didn't play particularly well against SMU and scored 45 points while logging a shutout. This is as talented a team as you'll find in the Big 12, especially along the defensive line.
3. Kansas State (1-0). Last week: 3. This week: at Iowa State. I love K-State using Charles Jones in a direct snap formation. He's basically taking over where KSU would have used Daniel Sams this year. Very smart. Bill Snyder kept Tyler Lockett caged in Week 1 in a game he didn't need him to win.
4. Oklahoma State (0-1). Last week: 5. This week: vs. Missouri State. The Pokes' valiant effort against Florida State moves them up a spot in these rankings and you could definitely make a case for OSU as the No. 3 team here. So what if OSU's two-deep features 32 freshmen or sophomores? The roster also features 24 players who were four or five star recruits, according to OSU. The talent level is still very, very high thanks to improved recruiting.
5. Texas (1-0). Last week: 6. This week: vs. BYU. Texas' defense made it through 60 minutes with virtually no busts or major mistakes (at least ones that cost them). I don't care who you're playing, that's impressive and even more so considering this was Game 1 under Strong. That defense will keep UT in games this year, and considering UCLA's slow start, fears of a 1-2 start can give way to some hope for a 3-0 record to start the year, but a likely major injury to the team's most reliable offensive lineman, center Dom Espinosa, is a major issue. Ask Iowa State what can happen when you lose a piece like that.
6. West Virginia (0-1). Last week: 8. This week: vs. Towson. The Mountaineers impressed in a closer-than-expected loss to Alabama, who had plenty of defensive struggles against the WVU spread. Kevin White (9 rec, 143 yards, TD) emerged as the go-to guy in Week 1. We'll see if he keeps that going all year with WVU's depth at the position. Dana Holgorsen's offense looked functional for the first time in almost a year.
7. TCU (1-0). Last week: 7. This week: Idle. TCU's new spread offense had a strong look against Samford, but it was also Samford. Trevone Boykin looks like a much-improved passer, and David Porter, Ty Slanina and Kolby Listenbee showed flashes of ability to be Big 12-quality receivers.
8. Texas Tech (1-0). Last week: 4. This week: at UTEP. The margin between teams 3/4 and team 8 in these rankings is small, and this early in the year, a sluggish, sloppy, unimpressive performance against Central Arkansas is enough to produce a serious tumble. Tech will get an opportunity to gain some ground in two weeks if it blows out the other team from my home state: Arkansas.
9. Kansas (0-0). Last week: 10. This week: vs. SE Missouri State. The Jayhawks moved up a spot without playing. That's good. Less good: The reason why is North Dakota State's win over Iowa State. The Bison have the same number of wins over Big 12 teams (3) as the Jayhawks do since 2010, when NDSU opened its season by beating KU in Lawrence.
10. Iowa State (0-1). Last week: 9. This week: vs. Kansas State. Sam Richardson looked decent for the Cyclones, but the offense abruptly screeching to a halt after losing Tom Farniok was hard to watch. I don't care how good an FCS team is, considering the inherent advantages of being a team in a Power 5 conference at the FBS level, losing at home by 20 points to a lower-level team is inexcusable and embarrassing. Bad Cyclones! Bad! No! There's a growing unrest with coach Paul Rhoads among ISU's fan base, and the program is trending downward at an alarming rate. This is the second loss to an FCS team in as many years, and since LB Jake Knott ended his career with a win over Baylor on Oct. 27, 2012, Iowa State is 4-14.
---