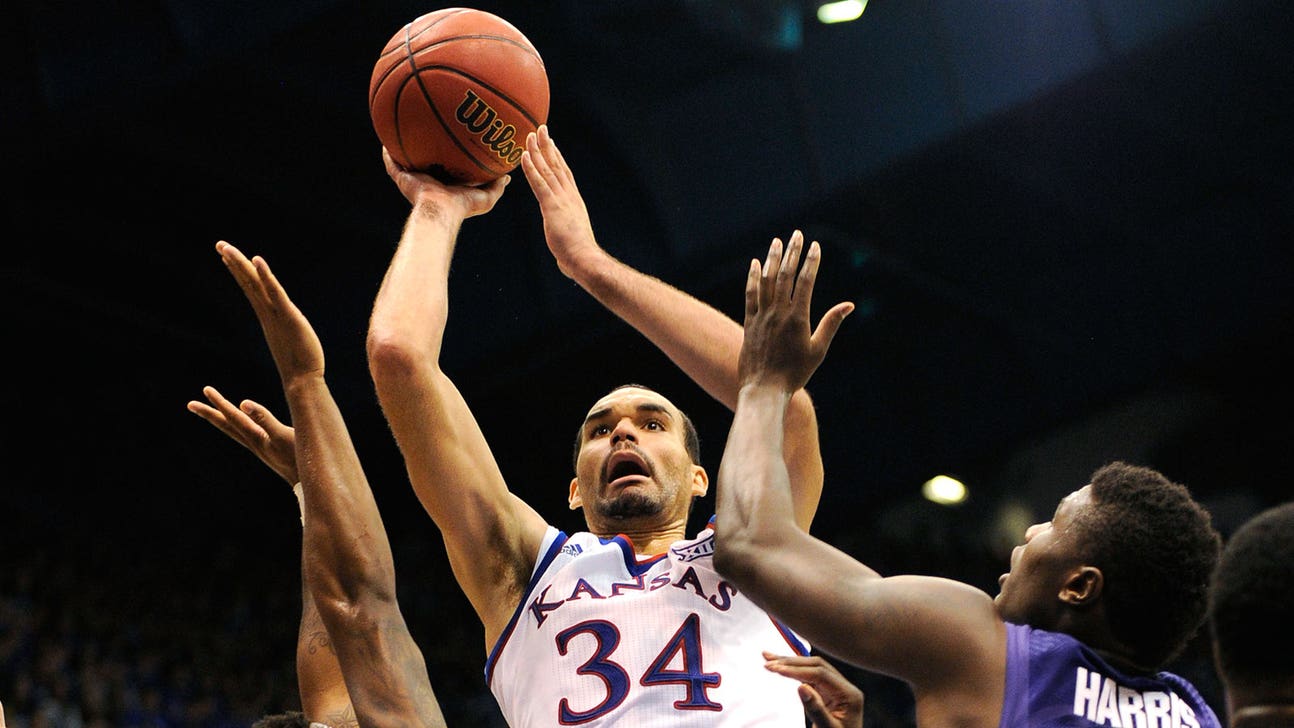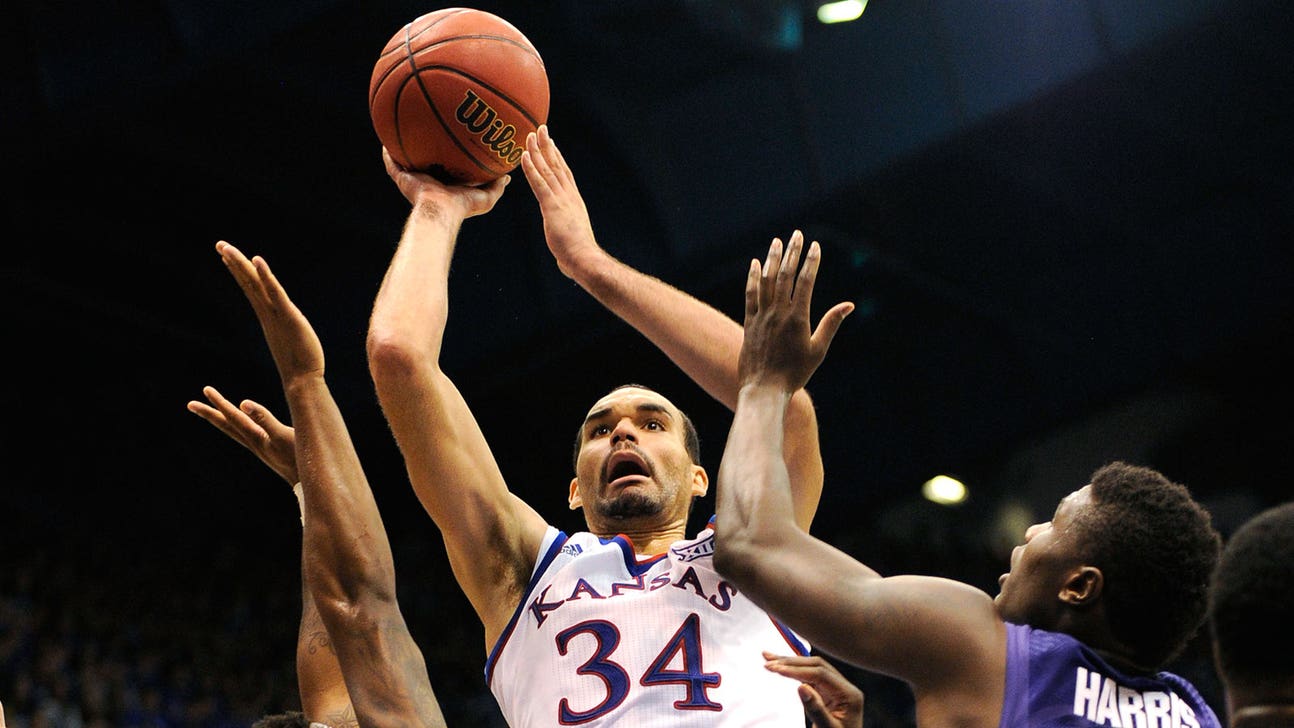 Big 12 Power Rankings: Feb. 3-8
Published
Feb. 1, 2015 11:45 p.m. ET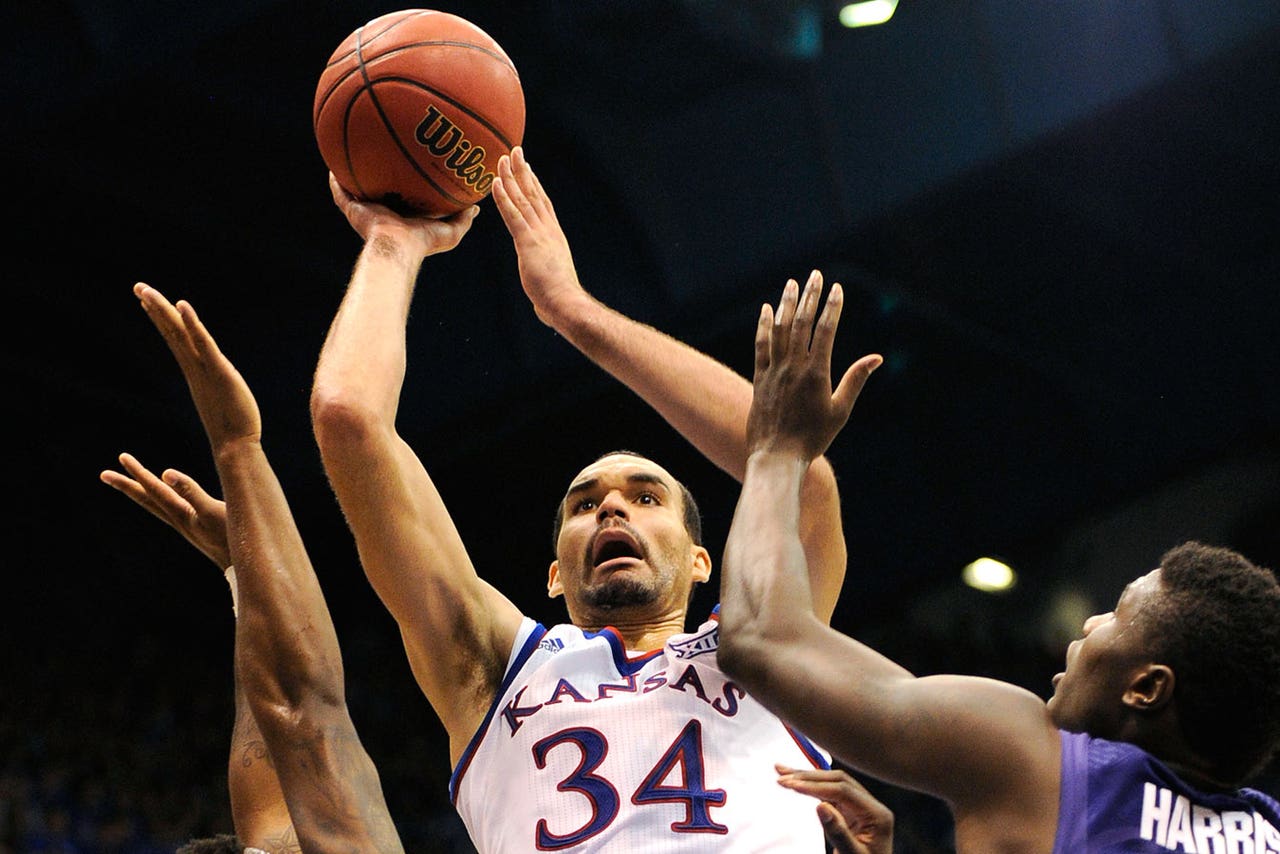 Considering all the upheaving, upset-filled first few weeks of conference play, it was nice to have a week without many shocking results. Still, there were plenty of tremors worth measuring in this week's power rankings. Let's get to it. 
1. Kansas 18-3, 7-1 Big 12. Last week: 1. The Jayhawks dispatched TCU and handed out their annual K-State beating at Allen Fieldhouse. Since losing to Temple, KU has won nine of 10 games with the lone loss coming to Iowa State on the road. The Cyclones visit The Phog on Monday night. A loss might officially end the Big 12 title race. 
2. West Virginia 18-3, 6-2. Last week: 4. Bob Huggins is clearly the Big 12 Coach of the Year to this point and the Mountaineers are four points from being 20-1. They've won 11 of their last 13 games and continue to surprise. WVU was picked to tie Baylor for sixth in the league, and will host the Bears next Saturday in their second of two ranked opponents this week. WVU is a lot more than Juwan Staten and some guys. He's the only guy who plays more than 23 minutes a game, but Jonathan Holton and Devin Williams are strong in the frontcourt. 
3. Iowa State 16-4, 6-2. Last week: 2. The Cyclones bounced back at Hilton to go 2-0 this week after the shocking road loss at Texas Tech. Monday night will be biggest game of the year for Iowa State. A loss means the Cyclones are two games behind KU just before the midpoint of the league schedule. A win means a tie for the league lead at 7-2 and moderate hope for the rest of the Big 12 to catch the Jayhawks. 
4. Baylor 16-5, 4-4. Last week: 5. Kenny Chery is criminally underrated in this league, both in general and at his position. He's more than just a stabilizing force for Baylor's offense. He scored 23 points in BU's win over Texas on just 12 shots. The Bears dropped a mid-week game in Stillwater, but have still won five of their last seven Big 12 games after a rough 0-2 start. 
5. Oklahoma 14-7, 5-4. Last week: 7. The Sooners are still streaky, but a 45-point home win and a rivalry win on the road make for one heck of a week. We knew Ryan Spangler could score around the bucket and was ferocious around the boards, but he showcased his passing ability in Stillwater on Saturday night. He had a season-high six assists to go along with his 13 points and nine boards.
6. Texas 14-7, 3-5. Last week: 3. This team is floundering and has been the biggest disappointment in the Big 12 so far this season. With talents like Isaiah Taylor, Jonathan Holmes, Cam Ridley and Myles Turner, there's zero reason for the Longhorns to already have five losses in conference play. Rick Barnes' team has now lost five of seven games and one of those two wins came over TCU. Texas has to figure out what's gone wrong or it might find itself outside the 68-team NCAA bracket. 
7. Kansas State 12-10, 5-4. Last week: 6. I buy K-State as a tournament team, but the Wildcats still have a ways to go to outrun their awful nonconference results. K-State has lost three of four, but all three losses came to the Big 12's three best teams. With a schedule that eases up a bit over the next five games, Bruce Weber's team can get to polishing up its resume. K-State has a great shot to go 4-1 in its upcoming stretch. 
8. Oklahoma State 14-7, 4-5. Last week: 8. The Cowboys have just one quality win since beating Texas on Jan. 10 and have slipped below .500 in conference play after blowing an early lead to Oklahoma. This is a team far too dependent on the three ball, considering it doesn't have enough guys who shoot a reliable percentage from beyond the arc. The road has been brutal to the Cowboys, which makes Saturday's loss to OU even more costly. 
9. TCU 14-7, 1-7. Last week: 9. The Frogs are so close, and chasing the NIT is a noble goal for this team. In the last nine days, TCU put a serious scare into the top two teams in this week's rankings. The Frogs' next five games are all very winnable and TCU only needs to win two of its final 10 games to enter the conference tournament above .500. 
10. Texas Tech 11-11, 1-8. Last week: 10. I didn't buy Tech's win over Iowa State as anything other than an anomaly when it happened and two Big 12 losses by a combined 64 points this week seem to back it up. Tech assured itself it wouldn't go winless in Big 12 play and seems to have lost any sort of determination or fight. How do you manage just 11 field goals in 40 minutes against any team anywhere? That's what Tech did against Oklahoma on Wednesday night, and game tape put to rest the plausible theory that all of Tech's shot attempts came from behind the half court line. 
MORE FROM FOX SPORTS SOUTHWEST: 
- Highest paid coaches in college football
- Ranking NFL quarterback salaries
- Oldest player on every NBA team
---