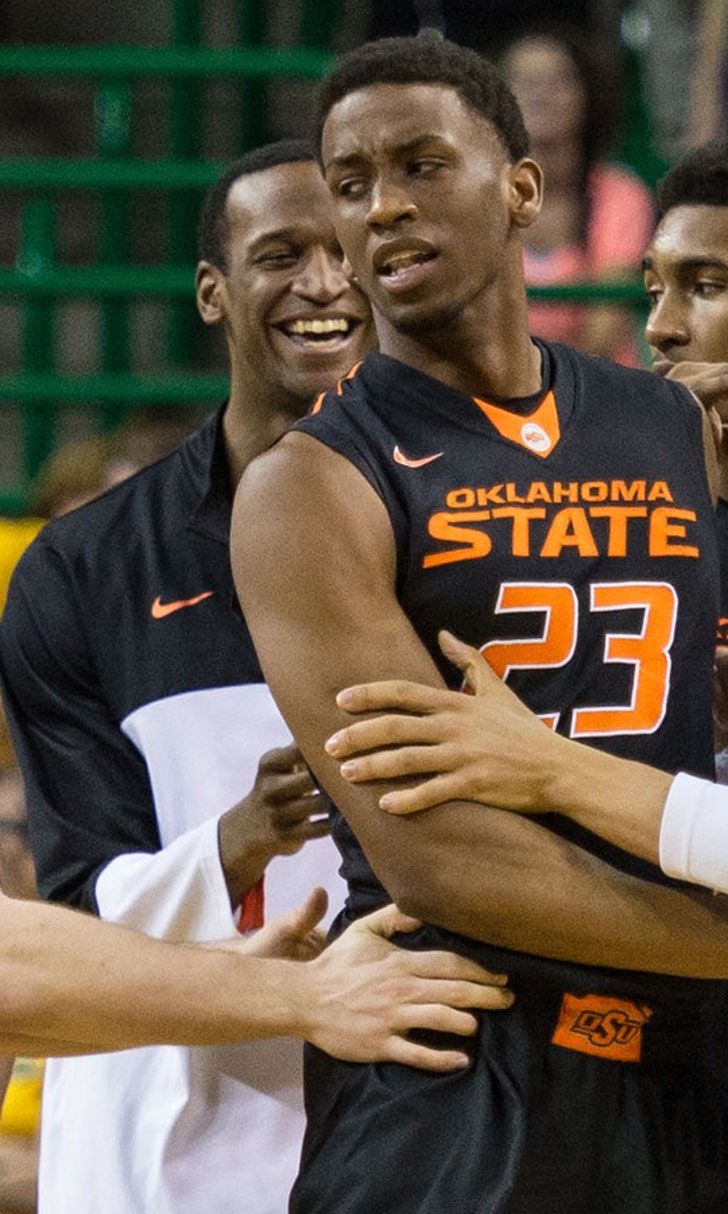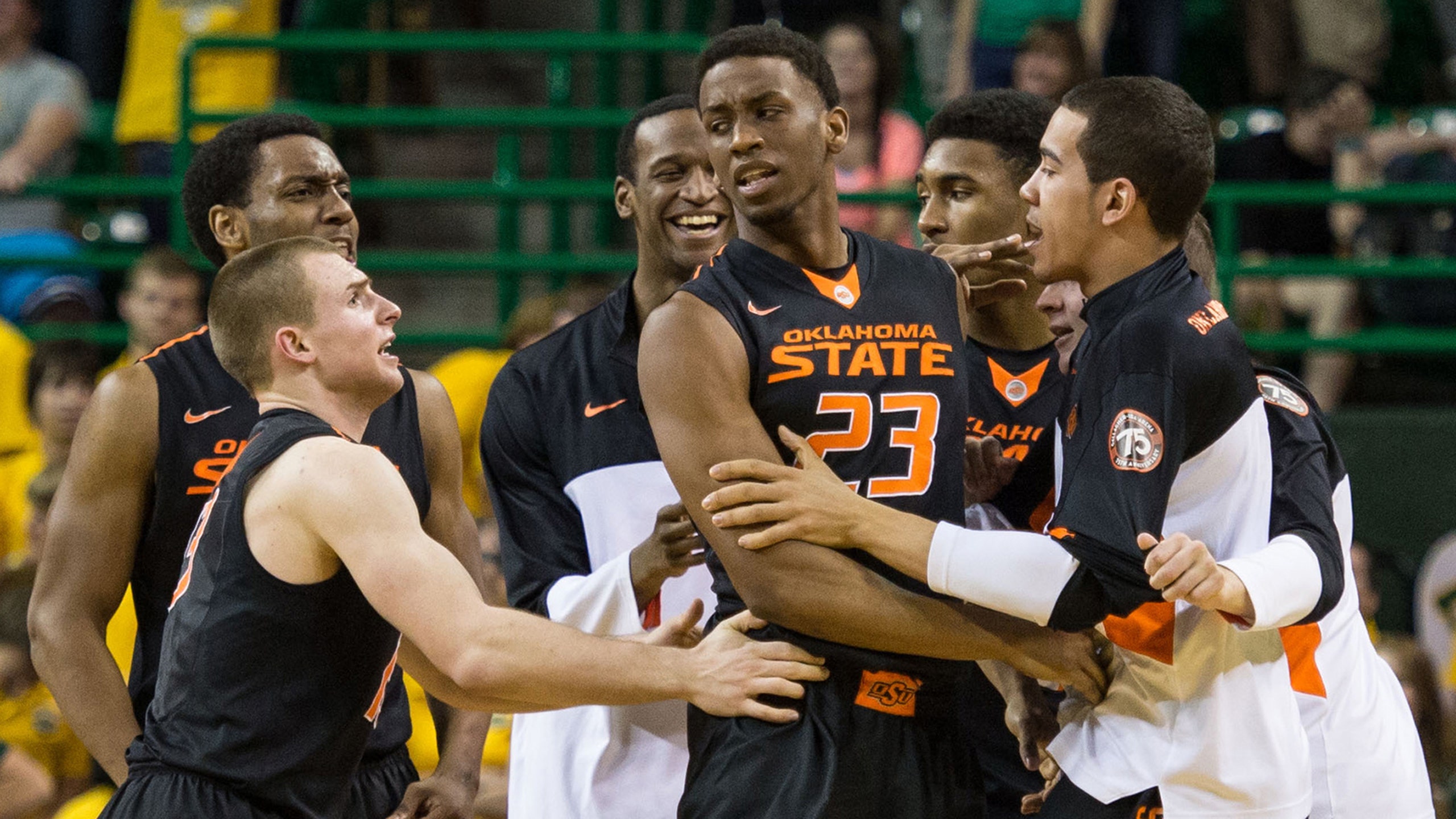 Big 12 Mailbag: Can Oklahoma State make NCAA tournament?
BY foxsports • February 21, 2014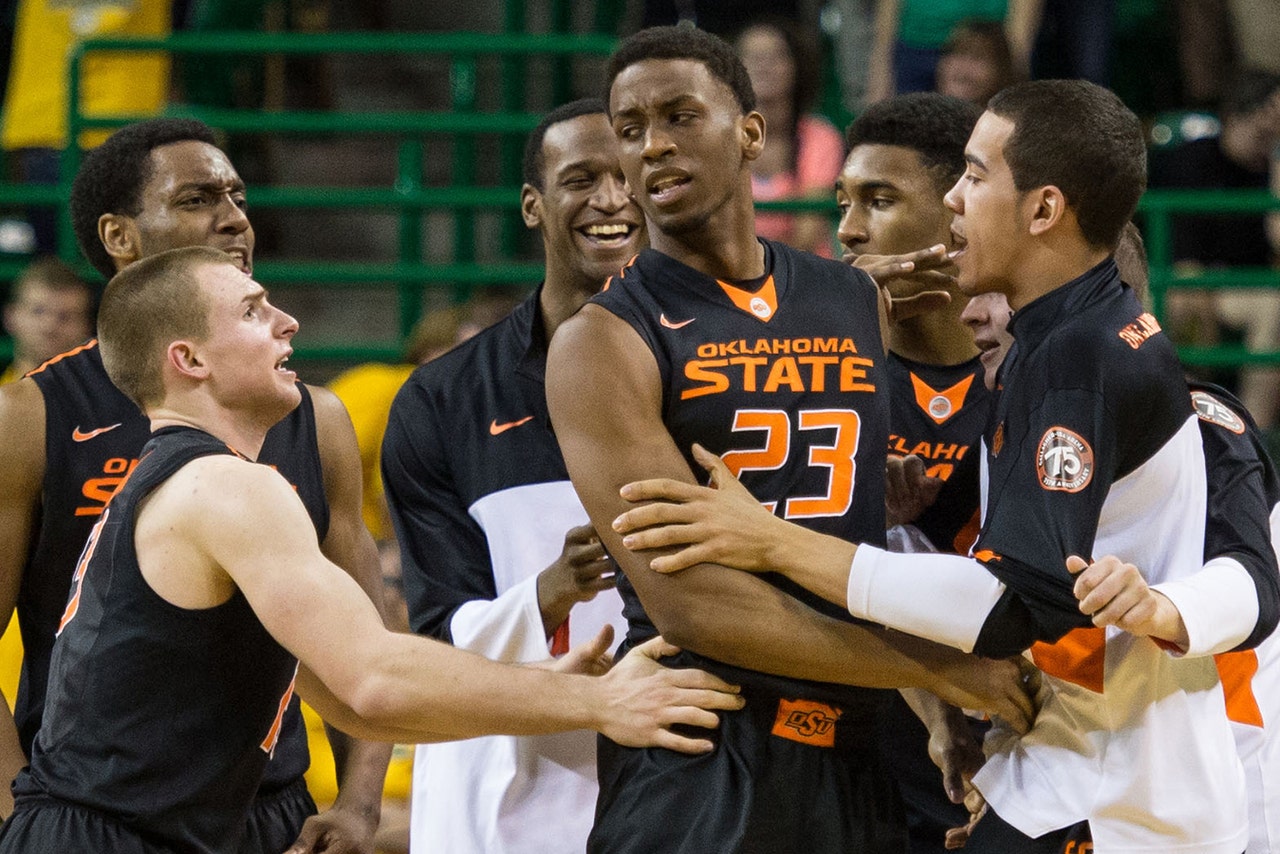 Another week, another good Mailbag. Thanks for all the questions this time around. Follow me on Twitter and you might make our next Mailbag.
This week, we cover NCAA Tournament scenarios, the best coaching jobs in the Big 12, Mount Rushmore, illegal pasta and more. Let's get to it.
Scott Koch asks: What does Okie St have to do to make the NCAA tournament?
David Ubben: I do think the committee will give OSU a break because of the Marcus Smart suspension if Smart returns and Oklahoma State can start clicking to close the season. I don't think we'll see that. Don't forget, even with Smart back, Oklahoma State still essentially has just a six-man rotation, as well as a few players mixed in who wouldn't play meaningful minutes for any other team in the league. (Except maybe TCU. Sorry, it's true.).
If Oklahoma State can win four of five and get to 8-10 and then win two games in Kansas City, they're going to be very tough to keep out of the field. I could also see a bid if OSU won three of five, but won two of three in games against KU, K-State and Iowa State down the stretch.
People forget how poorly this team was playing even before Smart's absence, so I don't believe it's happening, but that would do it. If they win four and get bounced on Day 1 in Kansas City, though, get ready to sweat out Selection Sunday.   
Chad Lansing asks: Rank the Big 12 Coaches on the coaching jobs they are doing this year: Smith - Huggins - Weber - Hoiberg - Kruger - Self
David Ubben: Very tough call. Here's how I'd rank it.
1. Rick Barnes: Lost his top four scorers and though the lack of talent is ultimately his fault, has the Longhorns at No. 2 in the Big 12 in a year that everyone assumed would be his last in Austin.

2. Bill Self: Why does anyone bet against KU to win the Big 12 title? You're just embarrassing yourself at this point. Tons of talent, but as Oklahoma State and Baylor showed us this year, making it all mesh isn't as easy as it looks.

3. Tubby Smith: Tech had 13 losses last season by double digits in Big 12 play and won just three games. This year, Tech is 5-8 and has just one loss in Big 12 play by double digits, with largely the same roster from a year ago.

4. Fred Hoiberg: Experienced team coming back, and has done a great job of helping DeAndre Kane find a clear role.

5. Bruce Weber: Deserves a lot of credit for rallying this team from an ugly November. K-State is a borderline top 25 team who lost its first game to Northern Colorado.  

6. Lon Kruger: Solid job, but OU's about as good as its talent would suggest this season, despite the roster turnover. The Sooners are trotting out a good team.  
Chris Davis asks: Which incoming freshman will headline your All Big 12 Name Team?
David Ubben: Tough call here. You probably saw my 2014 Recruiting All-Name Team, but I'm betting Poona Ford and KD Cannon will certainly make the All-Big 12 Team.
Can anybody knock Justice Hansen out of the QB spot, though? Steele Jantz ain't walkin' through that door, people. It's going to take a walk-on to knock him off that spot, I'm afraid. I think Daxx Garman at Oklahoma State has held down the QB spot the last two seasons.
Kendall asks: Does an 8-10 Baylor get in the dance? 7-11 with 2 tourney wins?
David Ubben: If the Bears are 8-10, it'll happen, but only because of how much momentum they'd have heading into the tournament. If Baylor's 8-10, you're talking about a team that would have won six of its final eight games in a very solid Big 12 from Nos. 1-9. If that happens, the only thing that costs Baylor a spot is getting bounced on the first day at the tournament in KC.
Adam Dalby asks: Think Tech bball fans can maybe, possibly start thinking about the NCAA tourney next year without being institutionalized?
David Ubben: I don't know that Tech has enough raw talent coming back to make a tournament run, but the NIT is a probable landing spot if Tubby keeps it going. Reaching the tournament in the Big 12 isn't easy, because you've got to do well in nonconference play and then try to hover around .500 in Big 12 play. A hot start or a bunch of big wins is the only way you can make the 68-team field with a league record under .500. That's asking a lot from Tech.
It's not impossible, so no, I don't think you should be institutionalized if you believe Tech can make the tournament next year. I just don't think you should be holding your breath. Tech's road back to being competitive in the Big 12 is very, very long after the last few seasons. The good news is they've moved a long way in the right direction this year.
Justin Brady asks: What is your Mount Rushmore of annoying sports lists?
David Ubben: Thank you, Justin. You can go ahead and put "Mount Rushmore" on my annoying sports list Mount Rushmore, unless that particular Mount Rushmore deals with annoying sports lists themeselves. Elsewhere on my Mount Rushmore of annoying sports lists/debates would be MJ vs. Lebron, Whether or not "Quarterback X" is elite and lists of the best and worst "sports cities."
I'd also give a nod to every college football fan who is convinced their conference has the worst officials. Spoiler alert: You all think that. Unless you're in the Pac-12, you're wrong.
Please, no more.
Mark Pakkabier asks: Favorite pasta to illegally eat $3.83 of?
David Ubben: If I'm going to do the wrong thing, I'm going to do it right. Give me a solid rigatoni with a thick cream sauce and a little bit of bacon mixed in. Yes, sir.


---