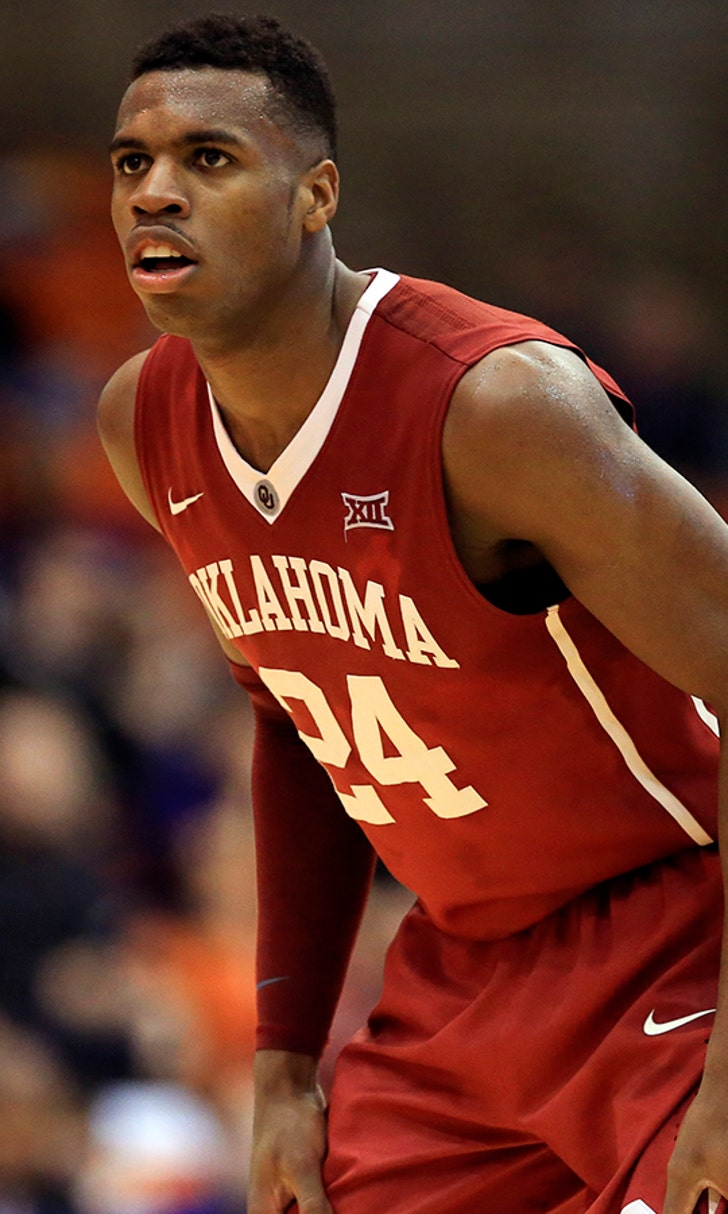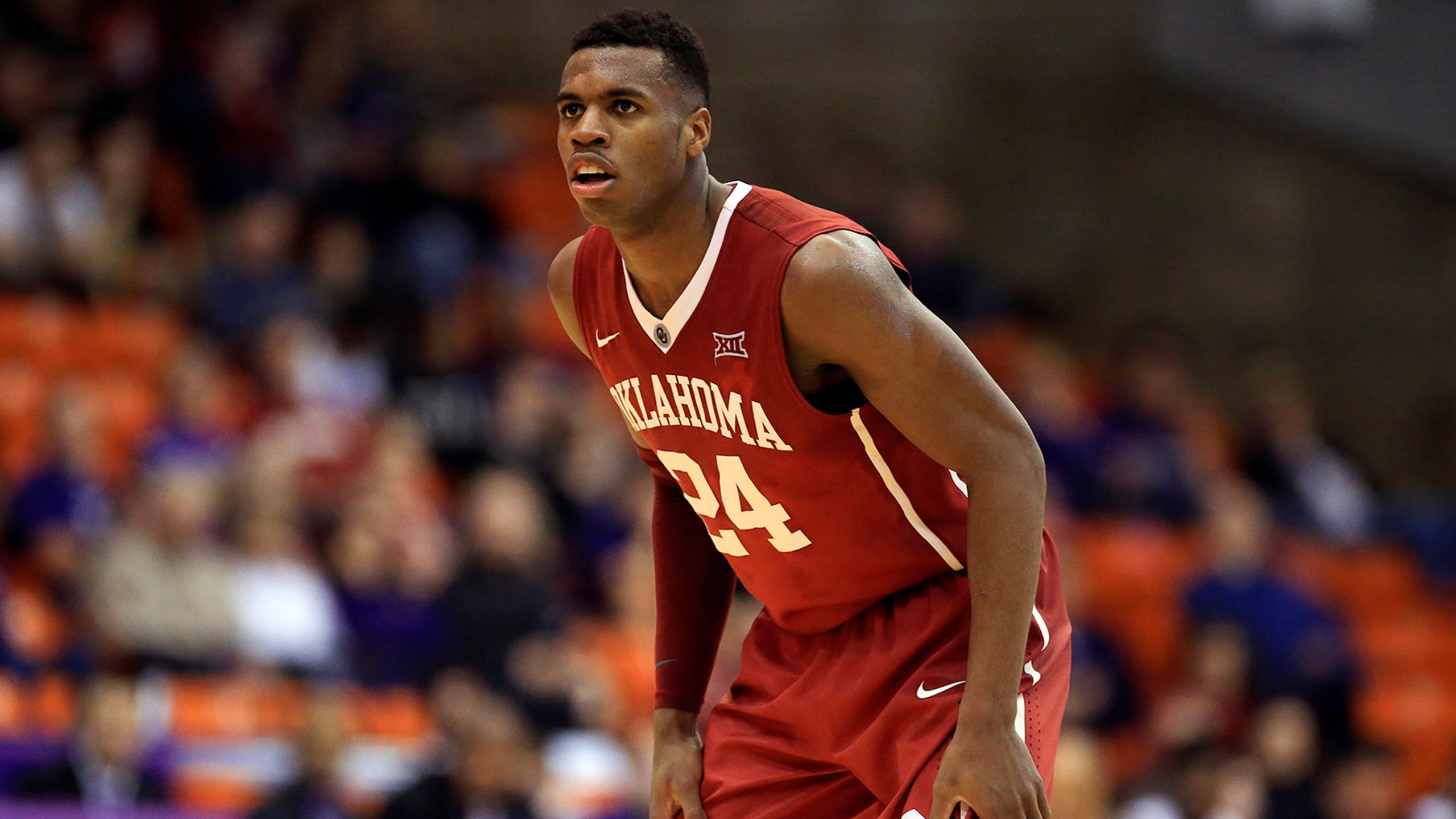 Big 12 basketball midseason awards
BY foxsports • February 9, 2015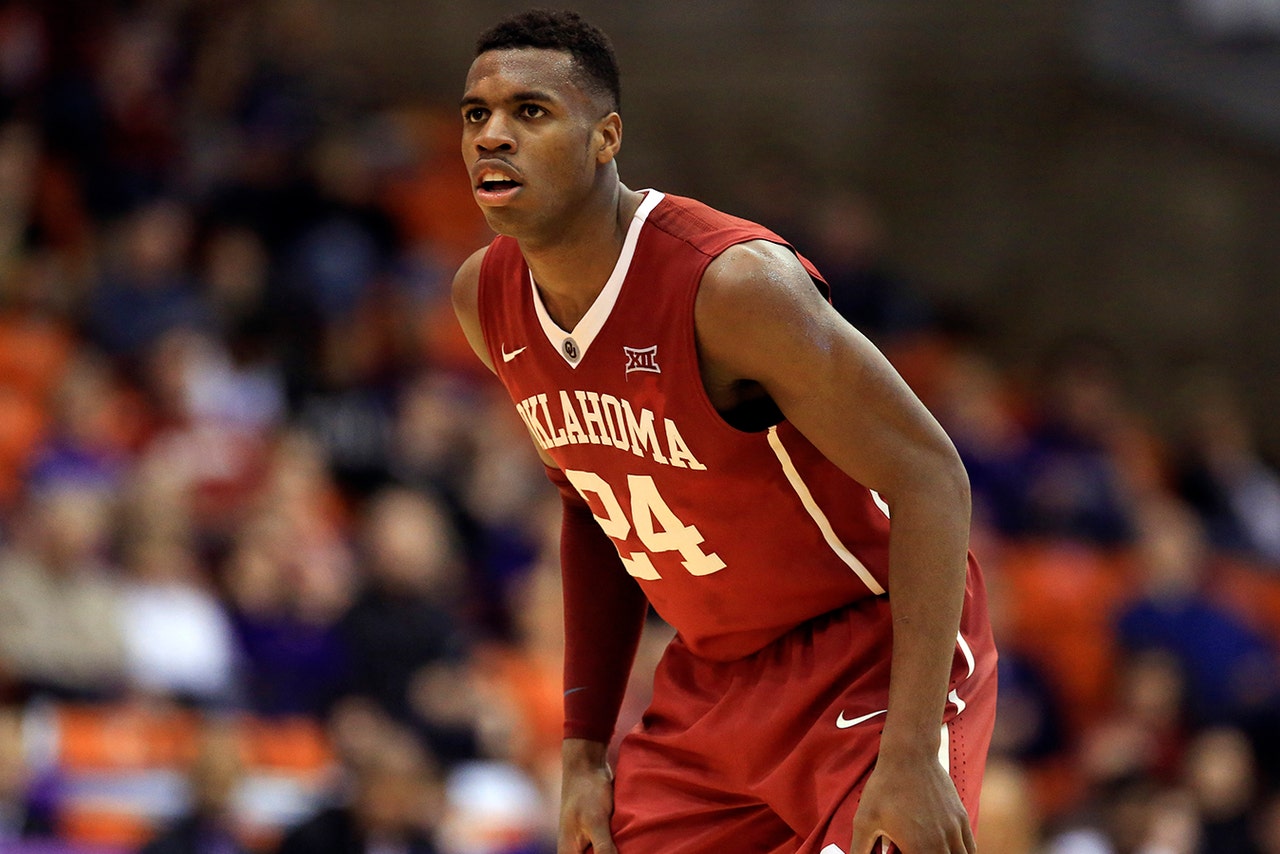 Can anybody stop Kansas from a 12th consecutive Big 12 title?
After the first half of the conference season, the 11th this year looks like a foregone conclusion.
Both the Big 12 and Kansas have chances to prove they're even better than people think when the tournament arrives. For as much attention as Kansas' tournament failures against Northern Iowa, Bradley and Butler have gotten, they've been the last Big 12 team standing in three of the last four NCAA Tournaments.
What will we learn until then? Will new faces emerge? Whose NBA stock will skyrocket during the first two weeks of the tournament?
Is the second half of the Big 12 season anything more than a victory lap for Kansas?
How many Big 12 teams make the 68-team tournament? Six seems like a sure thing, but Texas, Oklahoma State and Kansas State could conceivably land on either side of the bubble.
Who emerges atop a loaded Player of the Year race? The same question is true of the Freshman of the Year race. More on those later.
These are all questions for the final month of the regular season, but here questions from the first half of the league slate that already have answers. Nonconference games were factored into some of these awards, but they're heavily weighted toward Big 12 play.
All-Big 12 Team
G: Juwan Staten, West Virginia: When he wants to get to the bucket, nobody's staying in front of him. He'd be my pick as the league's best one-on-one player, but he's also second in the league with 4.7 assists a game in conference play.
G: Monte Morris, Iowa State: His assist-turnover ratio (4.1 in Big 12 play this year) isn't as sky high as it was last year, but it's strong and he's a prototypical point guard who makes everybody around him better. He's often the reason Iowa State's offense looks as smooth as the top of a Ron Swanson-crafted kitchen table. His 6.1 assists per game in conference play lead the league.
G/F: Buddy Hield, Oklahoma: He's one of the league's best shooters and averages nearly three points more a game (19.7) than anybody else in the Big 12 over the first half of conference play.
F: Georges Niang, Iowa State: He does a little bit of everything for the Cyclones. The Euro-style big can score from almost anywhere and is fourth in the league in scoring in conference play. We've seen him do his thing for awhile now, and he's only gotten better this season as Iowa State has needed to lean on him more on the offensive end.
F: Rico Gathers, Baylor: Nobody is more aggressive in the paint. The jokes about him playing football (he basically mirrors Shawn Oakman's frame) are beyond tired at this point, but that doesn't mean they're inaccurate. He averages 13.3 boards a game in league play. Nobody else in the conference is in double digits. Almost half of those boards (5.8 per game) are on the offensive glass. If you didn't already appreciate their value, you will in March, when buckets are at a premium.
Honorable mention: Le'Bryan Nash, OSU; Isaiah Taylor, Texas; Phil Forte, OSU; Devin Williams, WVU; Ryan Spangler, Oklahoma
Best player: Buddy Hield, Oklahoma. This is a wide-open race and you could make a case for a whole bunch of guys here.Hield, however, has scored in double figures for 17 consecutive games. That consistency, his scoring and Oklahoma's success this season earn him my vote for now.
Coach's take on Hield: "He's playing with such confidence. He got going in our game. He had 3-4 games where he had tough shooting games. You heard media and TV people say he was coming in at 6 in the morning getting extra shots. I know we had shooting practice that day. We got done and he was first one on the court. I didn't see any other players in the hallway or anywhere. He's made that commitment. He's tough in transition, because he can jump up and shoot the three ball. He also gets a lot of layups in transition, which I don't think a lot of people appreciate. ... He can just score in so many different ways." -- Bruce Weber, Kansas State
Breakout player: Jameel McKay, F, Iowa State. The juco transfer wasn't eligible until December, but he's made a huge impact as a glue guy for the Cyclones and finally crashed the starting lineup in Saturday's win over Texas Tech.
Honorable mention: Frank Mason III, G, Kansas
Coach's take on McKay: "Athletic, energetic. He's a guy whose engine has a high motor always. He's very active around the basket. He can block shots. He's probably the fastest player in the league. HIs speed is what separates him. He's developing his interior moves and being able to score around the basket. He adds a real element of defensive presence around the basket. I think it adds a lot to their team." -- Tubby Smith, Texas Tech
Best freshman: Cliff Alexander, F, Kansas. Alexander and Texas' Myles Turner joined their respective teams with sky-high expectations, especially after seeing the impact Andrew Wiggins and Joel Embiid had on the Jayhawks a year ago. Both have been relegated to mostly role player status, but Alexander's talent has shined brightest. His best game came against Texas, when he pushed the Jayhawks to a road win with 15 points and nine boards. This is a tight race and Alexander's teammate, Kelly Oubre, has a great case, too, but my vote goes to Alexander.
Coach's take on Alexander: "He's been a little inconsistent, but overall, he's been pretty good. He gives us a low post presence, although it's not as much as what we'd like, consistently with him, but he gives us a presence that nobody else on our team can. I think he's had a good freshman year." -- Bill Self, Kansas
Best coach: Bob Huggins, West Virginia
Huggins is holding on for now, but the Mountaineers' wagon wheels are wobbling and Baylor's Scott Drew is closing fast.
Best game: Iowa State 86, Kansas 81. All of the chatter about college basketball's ugliest duckling stage is legitimate, but every once in awhile, we see a game that showcases how good this game can be. Fred Hoiberg and Bill Self are excellent at utilizing their talent, especially on offense. It's really beautiful to watch and the Cyclones' narrow victory was easily the most entertaining, beautifully played game of the season.
Weirdest game: Texas Tech 78, Iowa State 73. The Red Raiders are the Big 12's worst scoring team in league play. Iowa State leads the conference in the stat. Tech also averages 31 percent from beyond the arc. When Iowa State came to town, Tubby Smith's team raced to a 29-10 lead and hit nearly half of their three-point attempts. The Red Raiders, ninth in the Big 12 in free throw percentage, also hit 82 percent of those for the most head-scratching upset of the season. Last week's 75-38 Iowa State win in Ames only made it more confusing.
Best dunk: Le'Bryan Nash, OSU. That is just, oh man. Would anybody have blamed Holland if he just quietly slipped his jersey off and left the building? It reminded me a lot of Vince Carter in the Olympics.
Second-best dunk: Cliff Alexander, KU.
Blake Griffin would be proud. Alexander turned Anthony Allen into his own personal Timofey Mozgov.
Biggest surprise: West Virginia. The Mountaineers have struggled in the past week, but they're still 18-5 and 6-4, which has them a game out of second place in the Big 12. Not bad, considering they were picked sixth in the league.
Biggest disappointment: Texas. Texas is too talented to be stuck in eighth place in the Big 12. Isaiah Taylor's wrist injury came at a really difficult time early in the year, but there was still plenty of talent on the court, from Cam Ridley to Jonathan Holmes to freshman Myles Turner. The Longhorns did a nice job of navigating their nonconference slate at 11-2 with losses to only Kentucky and to Stanford in overtime, but they've fallen apart in Big 12 play. Texas is 2-6 against everybody in the Big 12 who is not TCU or Texas Tech.
---