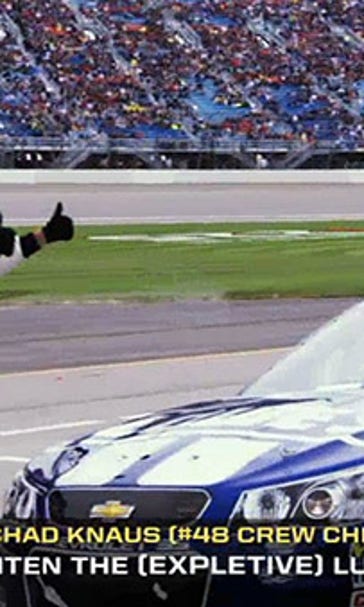 Best In-Car Audio: "Tighten the (expletive) lug nut!!"
BY foxsports • September 18, 2013
It's time to get 'Radioactive' from Chicagoland Speedway.
Jimmie Johnson's crew chief Chad Knaus is mad at NASCAR officials over a lug nut, Kurt Busch think it's "(expletive) pathetic" that he had to do a pass through and Joey Logano knows exactly "what he (expletive) found."  Also, Dale Earnhardt Jr's crew chief Steve Letarte has a realization after the No. 88 starts smoking. In the end, Matt Kenseth overcomes his passing problems to take the checkered flag.
Enjoy the best in-car audio from Chicago! 
---