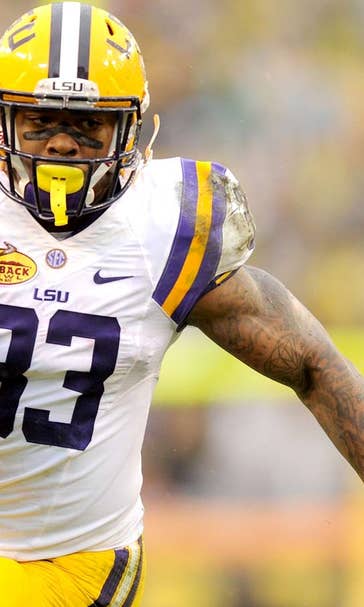 Bengals choose Hill over Hyde
BY foxsports • May 9, 2014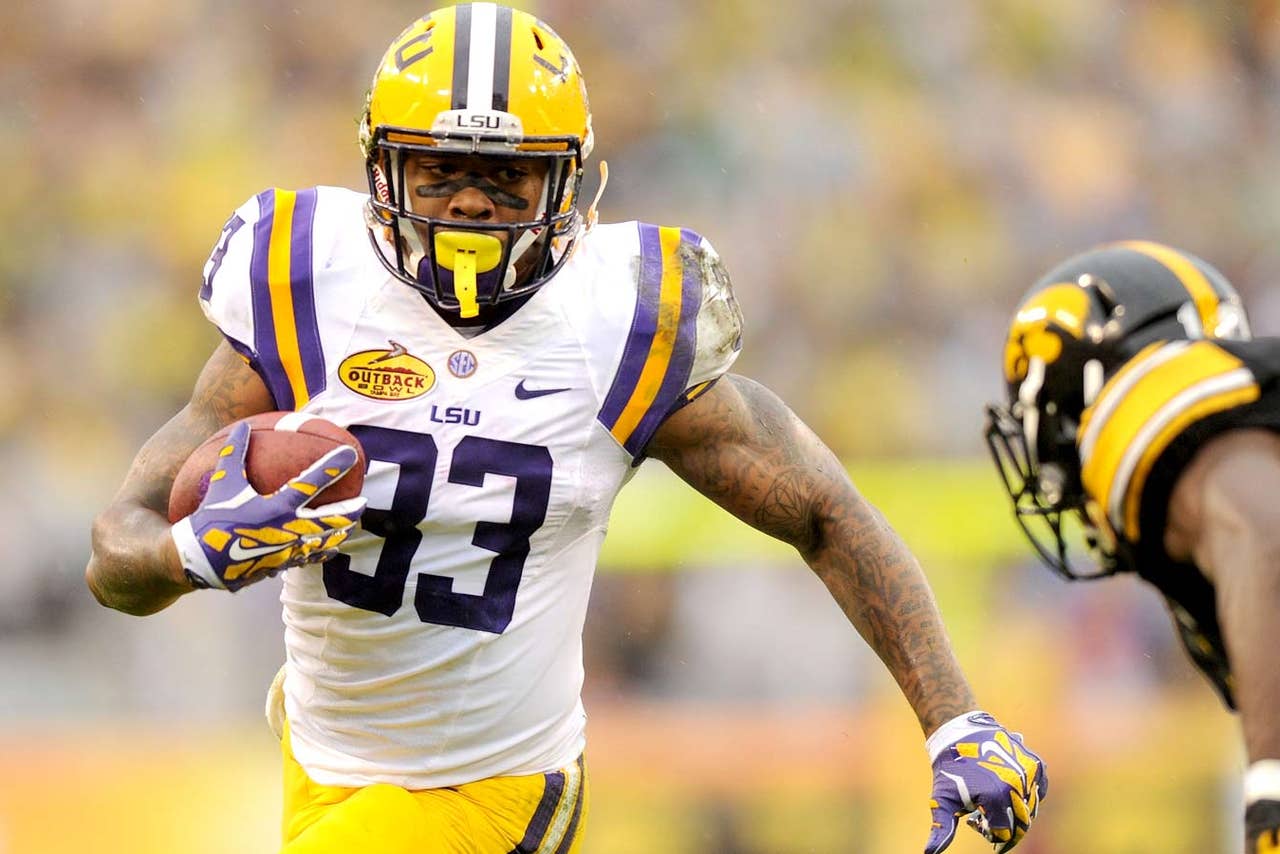 CINCINNATI -- The Bengals made Giovani Bernard the first running back taken in the NFL Draft last year when they selected him in the second round with the 37th overall pick. They surprised a lot of experts who believed Eddie Lacy was the best running back in the draft class.
Lacy proved his worth as he went on to be named the AP NFL Offensive Rookie of the Year with Green Bay but that doesn't mean the Bengals were wrong to draft Bernard ahead of him. Lacy wasn't going to do for the Bengals what Bernard was able to do as he totaled 1,209 yards from scrimmage and scored eight touchdowns running and catching the ball while being paired with BenJarvus Green-Ellis.
Bernard was a better fit for what the Bengals wanted to do.
The same reasoning applied Friday night when the Bengals chose running back Jeremy Hill from Louisiana State at pick No. 55 even though Ohio State's Carlos Hyde, the consensus No. 1 back in this year's class, was available.
The Bengals believe Hill better fits their needs and their offense than Hyde. The two backs are comparable in physical size -- Hill is listed at 6-feet-1, 233 pounds, while Hyde is 6-0, 230 -- and both have been productive in their college offenses. If there is one thing that stood out to the Cincinnati coaches, it's that Hill played in a pro-style offense at LSU while Hyde was in a spread offense.
"Don't get me wrong, Carlos Hyde is a heck of a football player and somebody is going to get a very, very good football player here very shortly, in my opinion, but this was the best fit for the Bengals today," said offensive coordinator Hue Jackson.
San Francisco picked Hyde two spots later at No. 57 where he is expected to be the heir apparent to Frank Gore.
Hill and Hyde are much closer to the style of back Green-Ellis is, a larger body who could take the rigors of running the ball 20-plus times.
"The way he played in his offense with LSU, in the pro-style offense they had and what they asked him to do, he stepped up going against the tough SEC, running downhill, the stuff that we like to do," said running backs coach Kyle Caskey. "When it came to pass protection he actually stepped in there. He was coached to do that and he looked really tough. Not that the other guys didn't. He just really stepped above that when it came to being a complete player and the type of runner that we're looking for as well and playing against the competition he played against."
The drafting of Hill immediately signals a changing of the guard from Green-Ellis, who is entering the final year of his contract. Whether that change happens this year or next, remains to be seen. Green-Ellis has played in 31 games in his two seasons with the Bengals, rushing for 1,850 yards and scoring 13 touchdowns.
The Bengals also have veteran Cedric Peerman, who has been one of their best special teams players the past few seasons, and drafted Rex Burkhead in the sixth round last year.
"Right now, that's not my concern," said Jackson of the roster makeup. "My biggest thing is, whoever we put on this team my job is to coach. So, at the end of the day, we have some very competitive guys in our room and I know nobody's going to shy away from anybody. That's what you like.
"It's a very good room. It's a very close room. We're adding another player just like we did a year ago into room, into the mix. We expect him to help our football team. How it unfolds, it will unfold."
Tennessee made Bishop Sankey the first running back selected this year, taking the University of Washington product one spot ahead of Hill. It's the latest in draft history that running backs have waited to have the first player from their position group selected. Bernard last year was previously the longest wait.
More and more teams are using platoon situations at running back, mix-and-matching different players with different styles and skill sets all in an effort to get the most favorable matchups for the offense.
"A little of it speaks to the game of college football right now," said head coach Marvin Lewis. "There's an emphasis on guys playing wideout. There aren't tight ends, there's wide receivers. Secondly, there's the quarterback in the open offenses with the different option-type offenses."
---