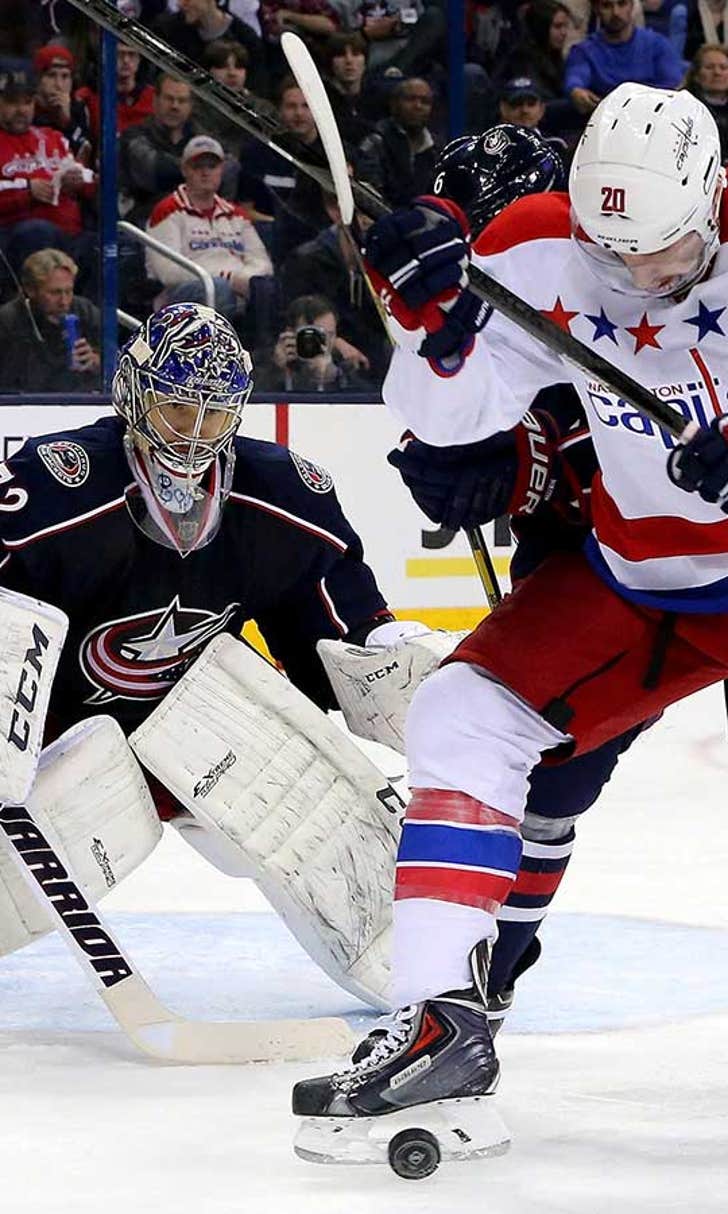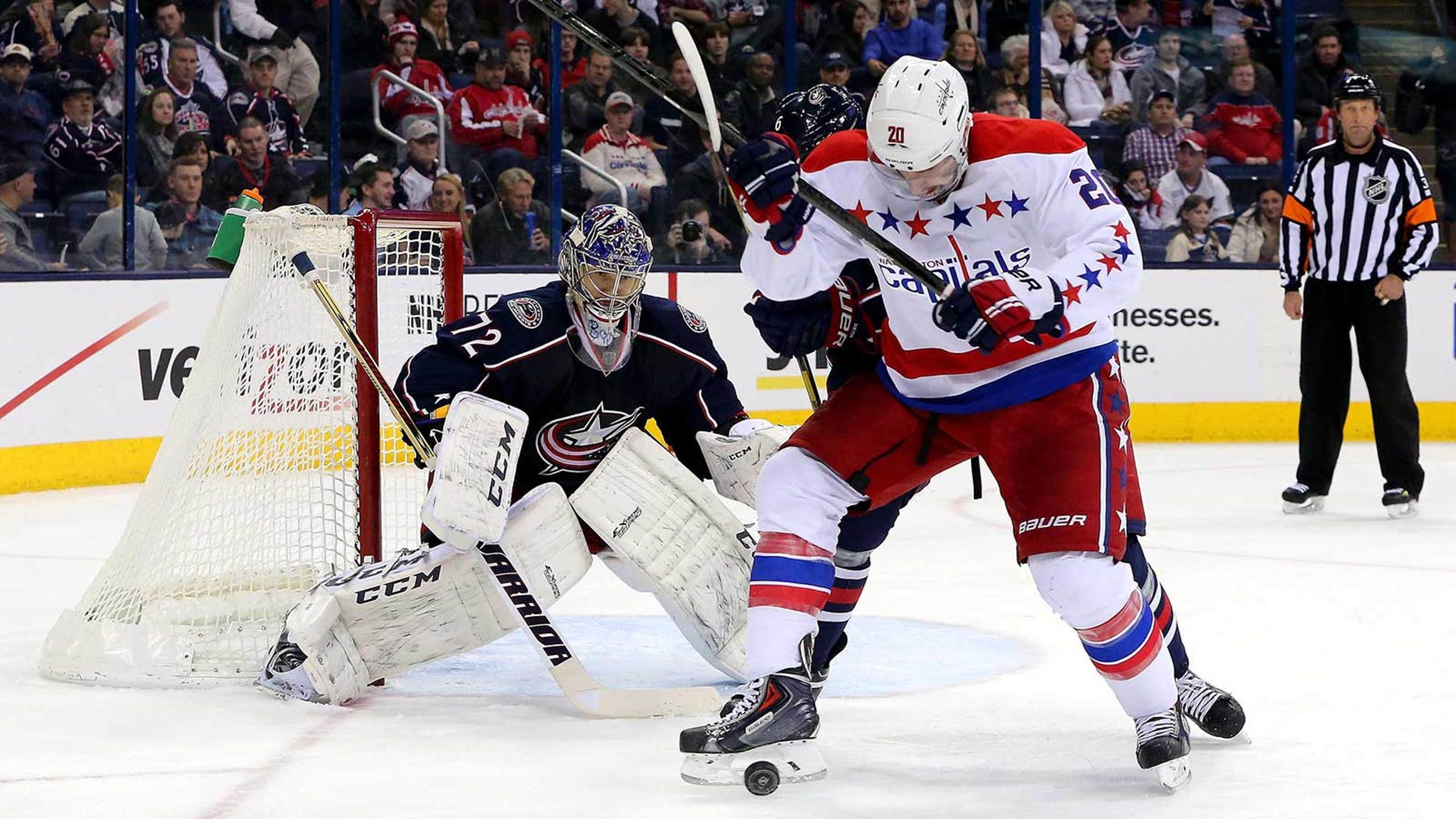 Before the CBJ puck drops: Washington Capitals
BY foxsports • January 30, 2014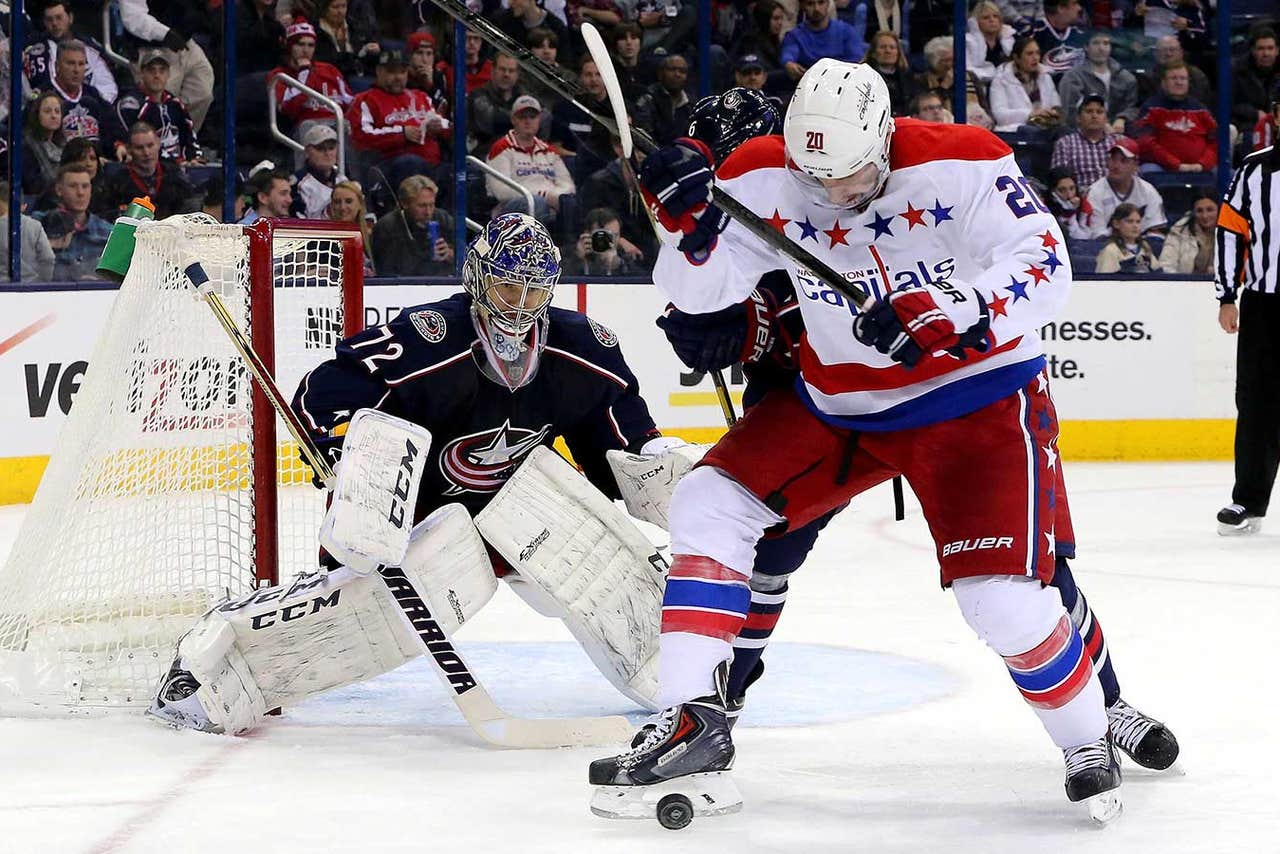 [HEY! Have you registered for the FOX Sports Ohio Florida Flyaway? Win club seat tickets, signed pucks and perhaps even a trip to watch the Columbus Blue Jackets take on the Tampa Bay Lightning on April 11! Click here for more information, and to sign up!]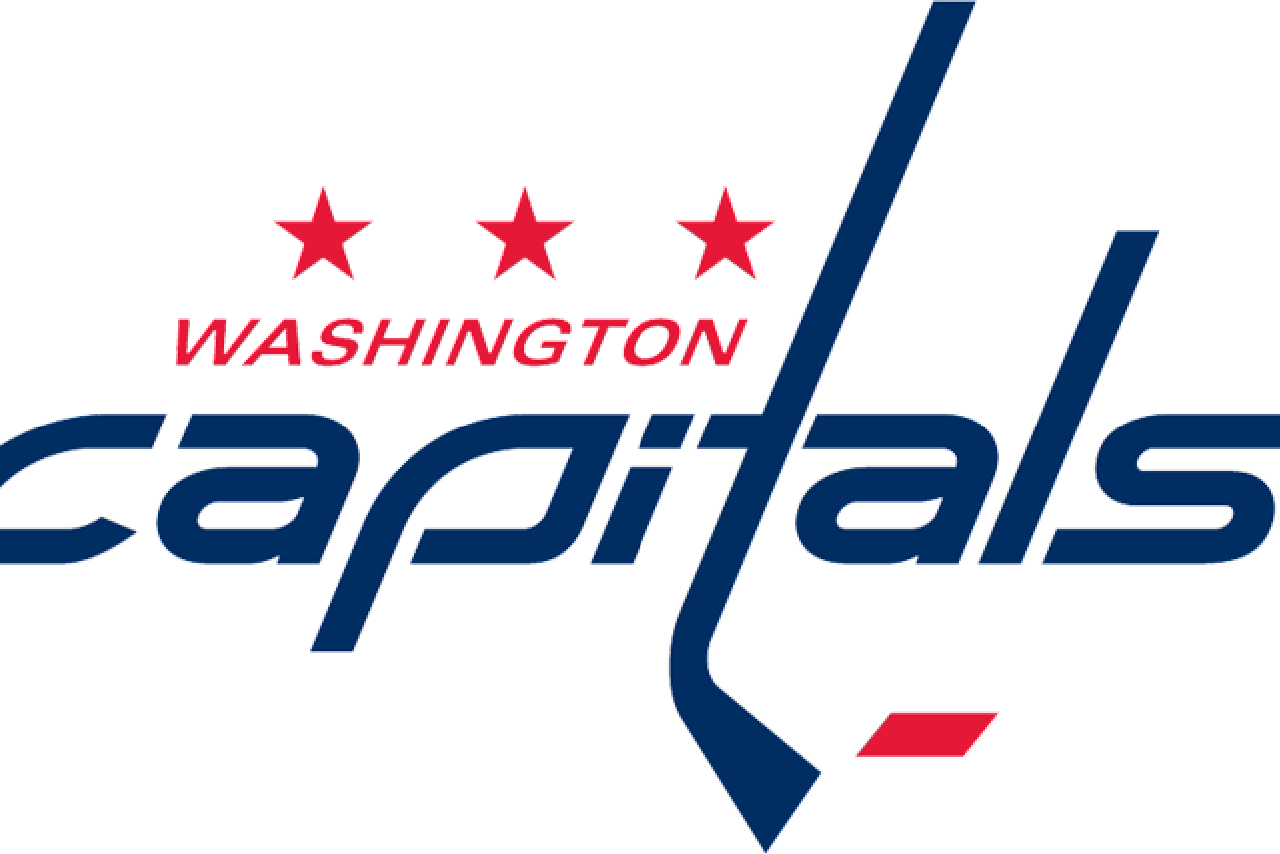 SCORING RANKINGS
Washington
Goals for/NHL Rank: 2.74 goals/game - 13th in the NHL
Goals against/NHL Rank: 2.87 goals/game - 20th
Columbus
Goals for/NHL Rank: 2.83 goals/game - 11th in the NHL
Goals against/ NHL Rank: 2.83 goals/game - 17th
SINCE WE LAST MET (On January 17):
The Blue Jackets blew the doors off the Caps at Nationwide Arena, 5-1, in what surely must have been a spectacle of NHL hockey. (I was on vacation and unable to see the game, but the box scoresheet is impressive.)
Since that game, things haven't gone great for the Capitals. A three-point loss to the Rangers, a shutout by the Senators and a single-point regulation loss to the division rival Devils. They then broke out of the doldrums with a 5-0 thrashing of the Canadiens and, in their most recent game, beat the Sabres in overtime.
I won't go as far as to say that the Capitals are in a tailspin, but they've had better months.
Top scorers in our nation's capital are:
- Forward Alexander Ovechkin (38 goals, 17 assists, 55 points)
- Forward Niklas Backstrom (11 G, 39 A, 50 pts.)
- Forward Mikhail Grabovski (12 G, 21 A, 33 pts.)
- Forward Marcus Johansson (7 G, 26 A, 33 pts.)
- Defenseman Mike Green (7 G, 23 A, 30 pts.)
Looking at this list, one might say that the Capitals are a two-horse team when it comes to scoring: Ovechkin, Backstrom...and the rest. One might have a point!
In a nod to the importance of this game (Why is that, you ask? Read on...), it appears that Washington will be putting starting goaltender Braden Holtby in net tonight. With 31 starts, a 15-12-2 record and a .912 save percentage, Holtby appears to be a serviceable but not spectacular NHL goalie. But he's the best Washington has, which leads us to...
WHY THIS GAME IS IMPORTANT:
Washington is sixth in the Metropolitan Division with 56 points. Columbus, thanks to the tiebreaker formula, is fifth in the division with 56 points. This is a separation game, one where a regulation win by either team creates a two-point cushion upon which to begin a vault into that all-important third (and likely final) Metro Division playoff spot.
While there are 81 other games on the Blue Jackets' schedule, make no bones about it: This one is very, very important if the Columbus Blue Jackets are serious about getting to the playoffs this season.
WHO I'LL BE WATCHING:
It's always a treat to watch the best players in the world - one of the joys of having the NHL in Columbus - so I'd be lying if I said that I wasn't going to be keeping half an eye on Alexander Ovechkin. He may or may not be back to the level he was playing at when the NHL billed itself as the "Sidney Crosby v. Alexander Ovechkin" league, but there's no denying that he's one of the league's most dynamic players when he is on.
As for the Blue Jackets, I'm in a bit of a quandry. The three-game slide has left me wondering where - and from whom - the energy will come to lift the team out of their mini-slump. And for no really good reason, my roster-scanning eye keeps wandering back to R.J. Umberger. He has goals in two of the team's last five games (three goals), and he's putting around four shots a game on goal in that stretch. But it seems that when Umberger does well, the team does well. Is team success dependent on Umberger's success, or is R.J.'s good fortune a pleasant byproduct of winning? I don't know, but it seems like winning and R.J. Umberger go together.
YOUR FOX SPORTS OHIO BROADCAST INFORMATION:
The Nationwide Arena home stand continues, meaning:
- Brian Giesenschlag and Dan Kamal bring you the "Blue Jackets Live Pregame" at 6:30.
- The puck drops at 7PM, with Jeff Rimer and Bill Davidge on the call.
- Brian and Dan return immediately following for "Blue Jackets Live Postgame" with insight and analysis.
- Brian's "Blue Jackets Slap Shots" has an encore presentation at 10PM.
Enjoy the game tonight, everyone! Go Jackets!
---