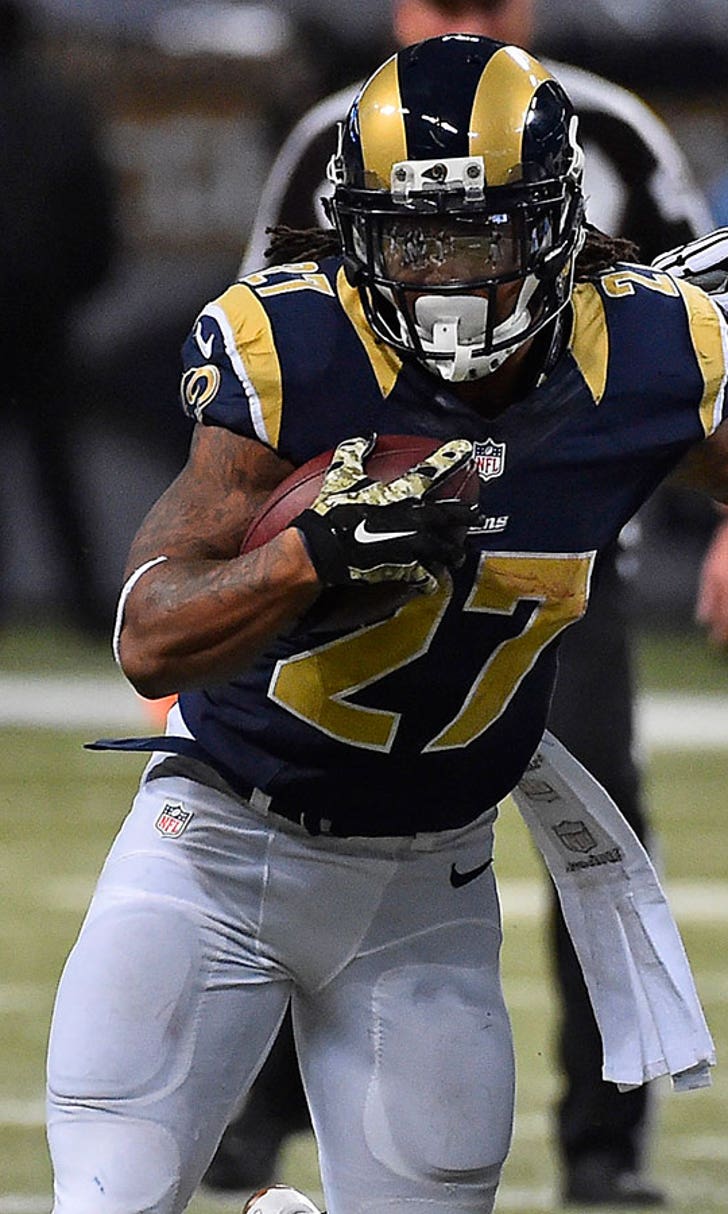 Beating NFL behemoths is nice; for Rams, consistency would be better
BY foxsports • November 21, 2014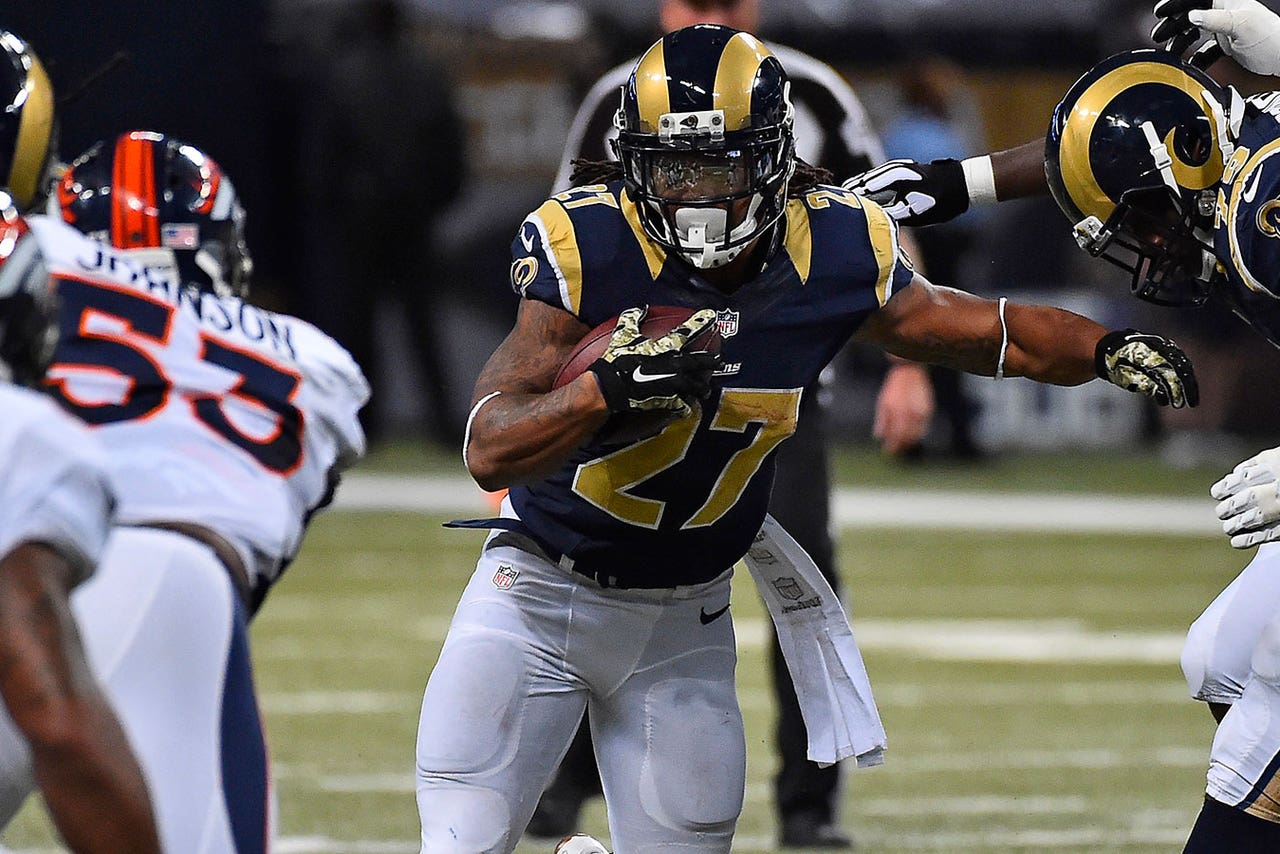 ST. LOUIS -- Last week's win over Denver confirmed once again the Rams can beat just about anyone.
Their next challenge will be proving it on a weekly basis.
Coach Jeff Fisher says his staff doesn't talk about it, but the players are surely aware they haven't put together two straight wins all season despite knocking off three of the four conference title game participants from a year ago, including both conference champions. While most Rams were understandably content to revel in a big victory over the Broncos, defensive captain James Laurinaitis didn't even get out of the locker room at the Edward Jones Dome before he began emphasizing the importance of consistency.
"I think we have a great coaching staff and it's just time for us to mature and figure out how to stack game after game now, but it shows the potential that we have," the middle linebacker said following the defense's best and most complete performance of the season. "We have to stay humble and quite honestly go in there (Monday) and then figure out little things of what we can improve on, and Tuesday starts the San Diego prep."
Fisher seemed pleased with how practice went during the week, and the Rams should have a great opportunity against a Chargers team that has lost three of its last four. A week ago, they barely held off the then-winless Raiders for a 13-6 victory, but St. Louis knows this is still a dangerous opponent fighting for a playoff spot in the AFC West.
The secret to consistency isn't easy to find in the NFL, especially for a Rams offense that keeps changing its personnel because of several serious injuries and poor play at quarterback. Some tough defenses have certainly made a difference, but often it's not opponents that have held St. Louis back.
In their four wins, the Rams have committed just three turnovers and six offensive penalties, with two of the turnovers and half the penalties coming in a 13-10 defensive battle against San Francisco. In six losses, St. Louis has given the ball away 13 times and drawn an alarming 26 flags on offense, or more than four per game.
"You can't commit personal fouls, penalties for before the snap," running back Tre Mason says. "You can't commit things like that or you have no chance of winning. You beat yourself."
Watch Rams Nation and Rams 360 all season on FOX Sports Midwest. Check your local listings for air times.
The rookie's emergence has been another key factor for the offense's success, and he says he's been able to find more of a rhythm as his load has increased. Offensive coordinator Brian Schottenheimer says Mason keeps getting better while giving the offense more explosiveness, and he has even surprised coaches with his ability to break tackles.
Defensively, learning how to stop the run has been critical to improvement for the Rams, who still rank 18th in the NFL with 114.6 yards per game. But they have been steadily climbing the last two weeks while holding their last three opponents to an average of 45.3 yards per game, including just 28 for both Denver and Arizona.
Linebacker Alec Ogletree says it's just a matter of improved execution, and no one has seen more growth the past three weeks than the team's leading tackler for the season. The defensive line took some similar strides forward as a unit, racking up 13 of their 19 sacks in the last three games.
The secondary hasn't quite eliminated all of its costly coverage breakdowns, but it has looked much better against the dynamic passing attacks of the Broncos and Cardinals since cornerbacks Trumaine Johnson and Janoris Jenkins returned to full health. Overall, the young defense appears to be finally rounding into the form it expected to see from the start, which comes as no surprise to Laurinaitis.
"Experience is invaluable," he says. "It wasn't any magic fairy dust. We all stuck to the script and just kept practicing and we've just gotten better results."
The defense look to continue that trend against quarterback Philip Rivers and a San Diego offense that has scored just one touchdown and two field goals in the last two weeks against Oakland and Miami. Another strong performance by the defense should put St. Louis in a good position to win, so long as the offense can avoid tripping over itself.
That sealed the Rams' fate two weeks ago, when quarterback Austin Davis tried to lead a fourth-quarter comeback and instead gave the Cardinals two defensive touchdowns in a 31-14 loss. Veteran Shaun Hill should provide more stable leadership this week, especially if he can get some more help from Mason and the running game.
"He's been around a bunch, so he knows a little bit more than a lot of us in a lot of positions," Mason says. "There will be times he'll just tell me, 'get out right here,' 'that guy's blitzing,' so it helps a lot to play with a guy like that and it makes the game a lot easier."
Limiting the variables and question marks in the backfield should go a long way toward creating consistency for a team with little margin for error offensively, and even less in its distant hopes for the playoffs. But before the Rams can even think about Oakland next week, let alone the postseason, they must find a way to win two in a row.
You can follow Luke Thompson on Twitter at @FS_LukeT or email him at lukegthompson87@gmail.com.
---