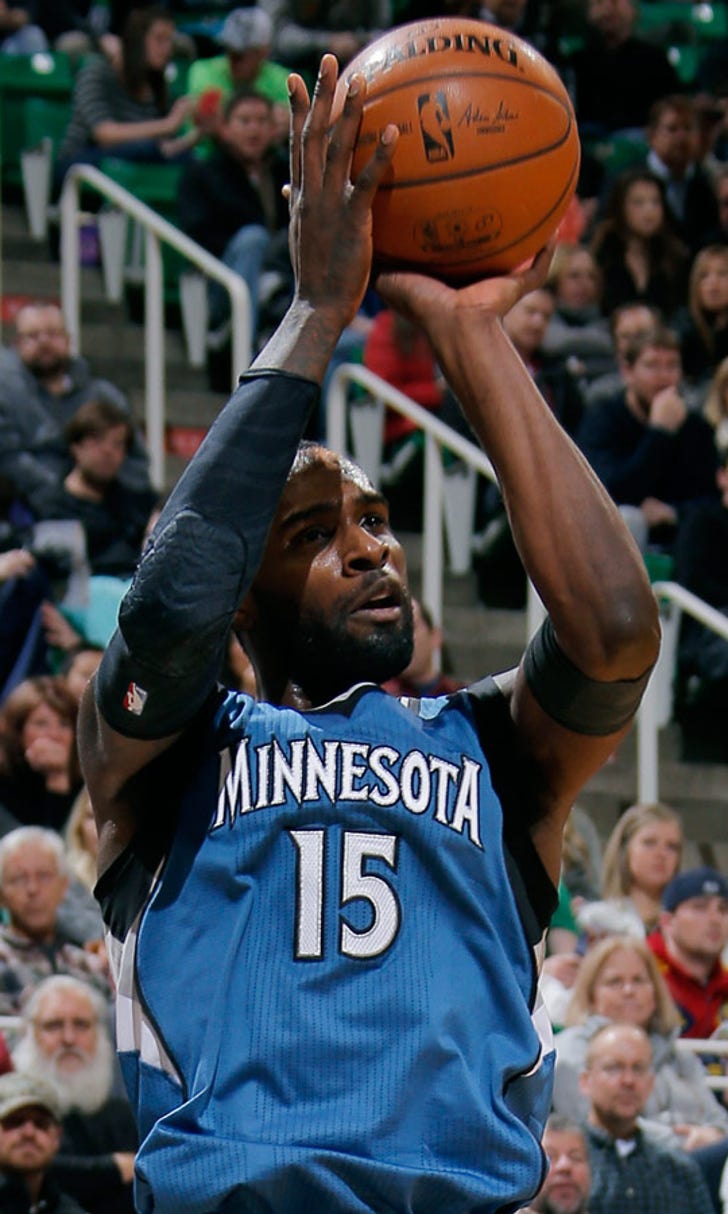 'Bazz Buckets': In second year, Wolves' Muhammad has added 3 to arsenal
BY foxsports • January 6, 2015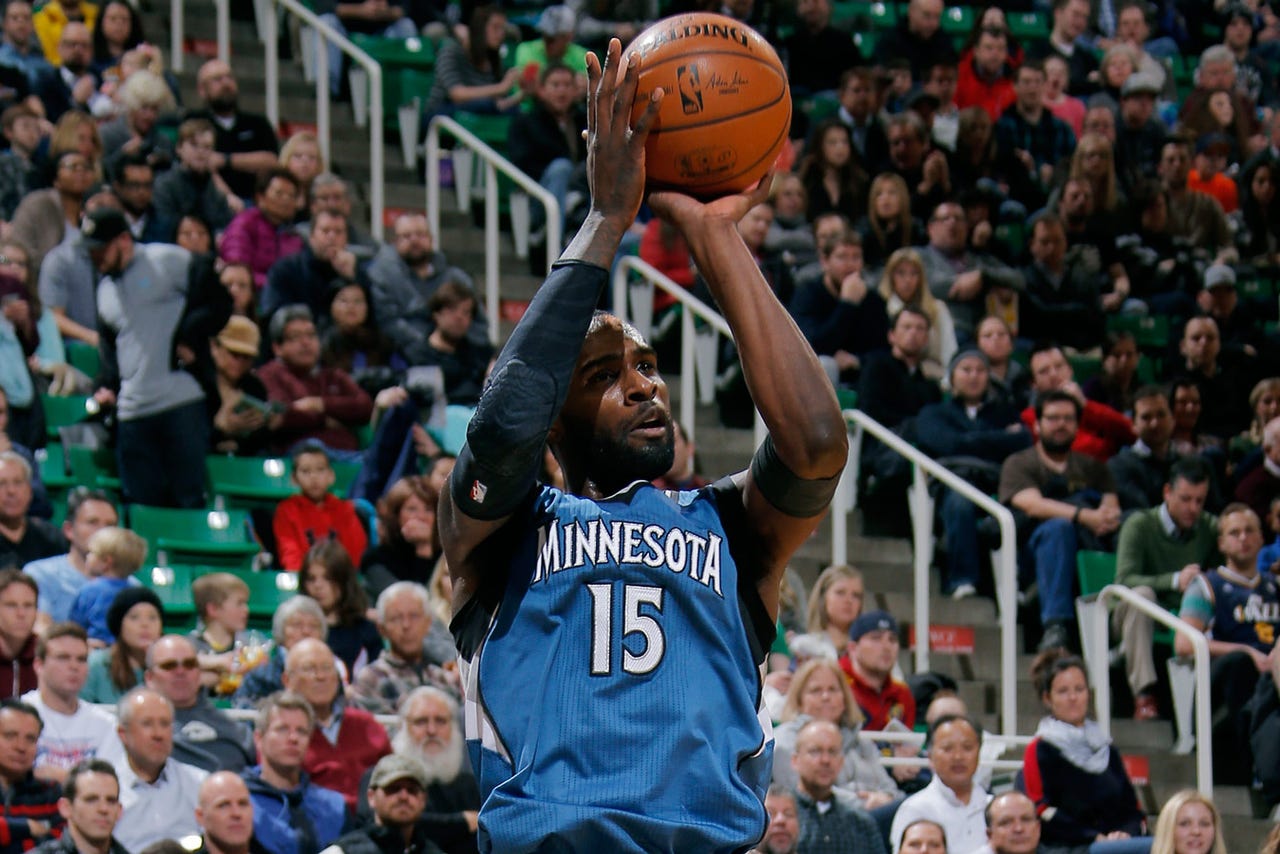 MINNEAPOLIS -- The kid whose Twitter handle used to read "phenom15balla" has a new nickname around the Timberwolves' locker room these days.
"We call him 'Bazz Buckets,'" power forward Thaddeus Young said.
Amid the ailing Wolves' struggles, second-year swingman Shabazz Muhammad has emerged as a dynamic force, an attacking slasher the likes of whom few defenders can suppress. The 14th overall pick in a shallow 2013 NBA Draft class is tied with Young for second on the team in scoring -- 13.8 points per game compared to leading point producer Andrew Wiggins' 13.9 -- and has become the focal point of opposing teams' game plans, coach and president of basketball operations Flip Saunders said.
"I have never seen somebody who can instantly get buckets the way he does," said Young, an eighth-year veteran. "He's a guy who's going to go out there, and he's capable of getting anywhere from 10 to 30 points; it just depends on what type of night he's having."
The best evenings in Muhammad's sophomore campaign have featured the addition of the 3-pointer to his game.
Through 33 contests, the 6-foot-6, 227-pound 22-year-old has connected on 18 of 42 long-distance attempts (42.9 percent). That mark leads the active players on a team desperate for outside shooting.
Appearing in just 37 games last season, Muhammad took a whopping 11 3s and made three of them.
"He's shot the 3 pretty well all year," Saunders said. "He's shot it well in practice. In college, he shot a lot of 3s. When he came back here last year, I just said, 'I want you to work on corner 3s to start with and then eventually move out.' But he's worked a lot on his game in order to do things."
Muhammad was indeed a spot-up shooter during his one season at UCLA. Leading the Bruins to a 25-10 record in 2012-13, he made 40 of 106 3-point attempts -- 37.7 percent at 3.3 attempts per game.
But he barely played for previous Wolves coach Rick Adelman as a rookie, and when he did, he heeded Saunders' advice and focused on attacking the basket. Another year has given Muhammad time to adjust to the NBA's longer 3-point arc, too.
"I've really been working on that, and I think that's going to be big for me," Muhammad said. "It'll especially open up the lane for me. If I start hitting that shot, I think they're going to really start respecting my jumper, and that'll give me the opportunity to go to the basket and get some easy buckets."
Because he's so good at getting to -- and finishing at -- the rim, defenders tend to lag off Muhammad on the perimeter. The league's premier scorers, of course, can score from inside and out, forcing whoever's guarding them into a four-sided, windowless cell of futility no matter how they choose to defend.
At this point, Muhammad appears well on his way to joining them.
"If that evolves into being part of his game, he can be a 38- or even 40-percent 3-point shooter, he can be pretty difficult to defend," Saunders said.
But the old-school head man has issued one caution when it comes to Muhammad's newfound range -- no more "3 goggles," as he flashed after one of his five made 3s in a career-high 30-point performance last week at Utah. Jazz forward Derrick Favors said the gesture motivated him and his teammates to come back from a 10-point fourth-quarter deficit that night.
"We've got to lose the goggles after (Muhammad) makes a 3," Saunders said. "I don't want him to act surprised because he made a 3."
Follow Phil Ervin on Twitter
---