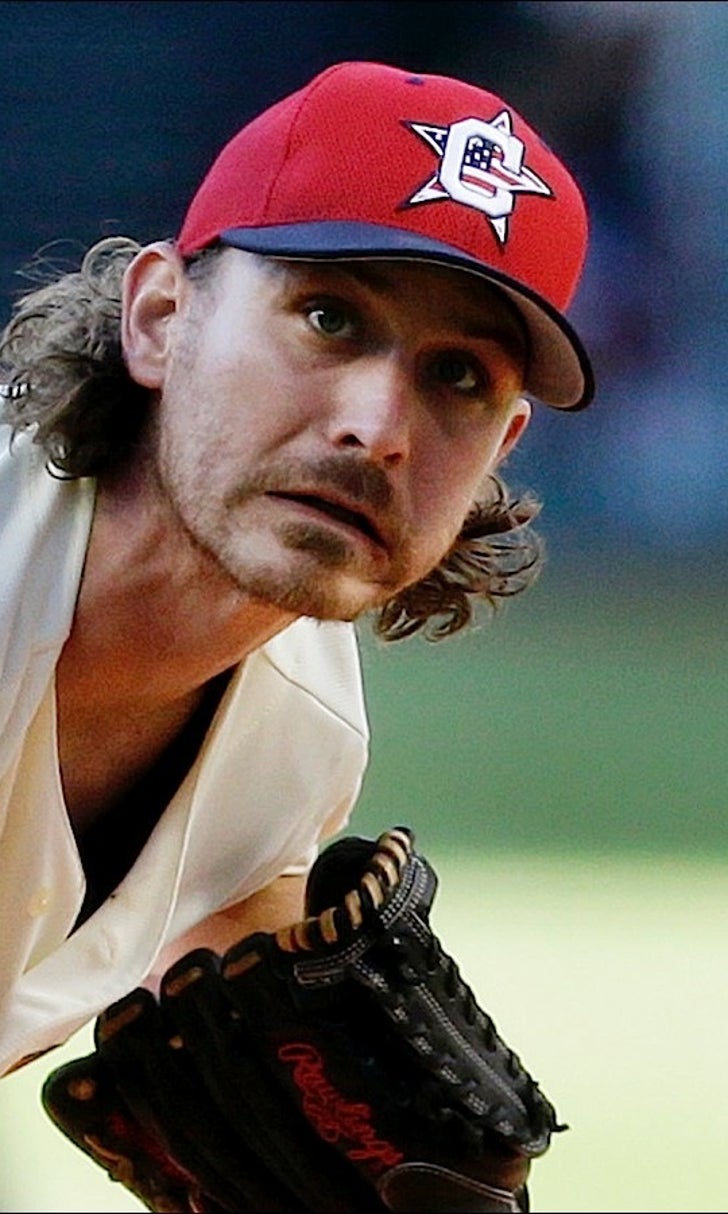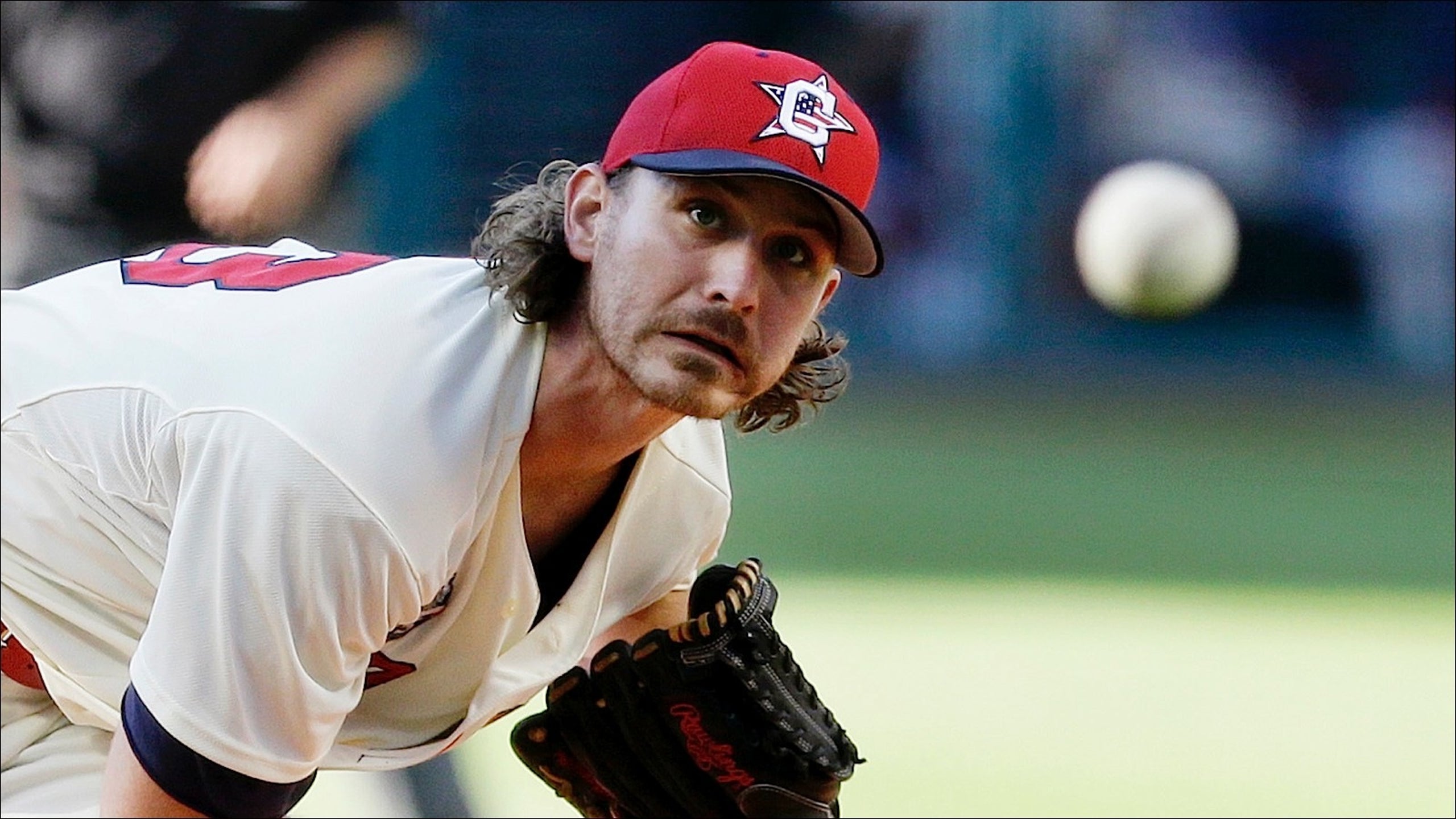 Bauer, Tomlin set to start for Indians in double dip
BY foxsports • August 13, 2014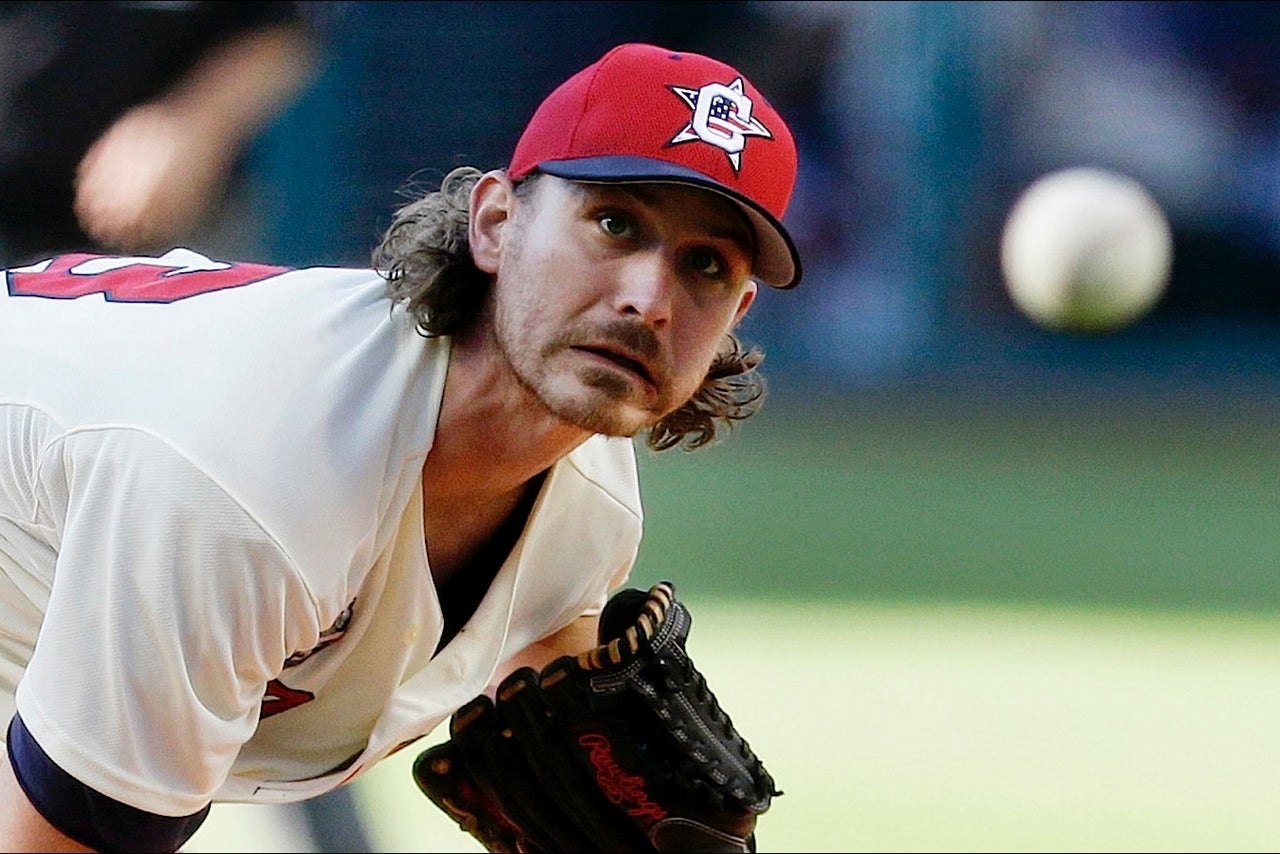 The Cleveland Indians likely would have preferred to play out Tuesday's game against the Arizona Diamondbacks given its encouraging start, but storms in the area didn't cooperate.
They hope Trevor Bauer can cure his recent struggles Wednesday with a matchup against his former club in the first game of a traditional doubleheader.
T.J. House threw three scoreless innings to open Tuesday's game and Jason Kipnis drove in a run to stake Cleveland (59-59) to a 1-0 lead in the bottom of the third before play was halted in the next inning due to rain. A doubleheader was decided on for Wednesday following a delay of 3 hour, 40 minutes.
With Tuesday's stats washed out, Bauer (4-7, 4.52 ERA) makes his first start against the team that selected him third overall in 2011 before trading him to Cleveland in December 2012. Bauer was 1-2 with a 6.06 ERA in four starts for Arizona in 2012.
He owns a 6.33 ERA in his last five starts and is 0-3 in the last four. The right-hander matched a season worst by allowing five runs - the second time in three outings - in a season-low 3 1-3 innings in Friday's 10-6 loss to the Yankees.
Bauer has issued four walks in back-to-back games after walking four batters only once in his previous 15 starts. He walked three in the first inning alone versus New York.
"I start off kind of slow sometimes," Bauer told MLB's official website. "I have flashes where I just can't really come close and I can't really locate anything."
For the Diamondbacks (51-67), left-hander Andrew Chafin is slated to make his big league debut opposite Bauer. A native of Wakeman, Ohio, and a first-round selection in 2011 out of nearby Kent State, Chafin is 8-6 with a 3.96 ERA in 23 combined starts for Double-A Mobile and Triple-A Reno this year.
Josh Tomlin (5-8. 4.68) will follow Bauer for Cleveland in the second game looking to shake off a rough stretch of his own. He is 0-3 with a 7.09 ERA in his last five starts, though he threw 1 1-3 scoreless innings of relief in the Indians' 10-6 loss to the New York Yankees on Friday.
Progressive Field has been particularly unkind lately to Tomlin, who is 0-4 with an 8.20 ERA in his last five games there.
Arizona will hand the ball to Vidal Nuno (0-3, 4.05) in the second game. The left-hander, who is making his fourth start with Arizona after being acquired from the Yankees, gave up five runs and seven hits in four innings in Thursday's 6-2 loss to Kansas City.
Nuno won his only prior matchup with Cleveland, yielding three hits over five innings in a 7-0 road victory for the Yankees on May 13, 2013.
The Indians learned Tuesday that David Murphy will miss four to five weeks due to a strained right oblique after he exited Saturday's win over the Yankees following a painful swing. He was placed on the disabled list on Sunday along with Nick Swisher, who is seeking a second opinion on the sore right knee that continues to bother him.
Rookie Tyler Holt - who was just recalled Sunday from Triple-A Columbus - had been slated to start for Murphy on Tuesday.
"The expectations are whoever's in the lineup that night will help us win," manager Terry Francona said.
The loss of Murphy, who has 21 doubles and 55 RBIs in 109 games, further weakens an outfield that has been without Michael Bourn since July 6 because of a strained left hamstring.
Cleveland can take solace in the hot bats of Kipnis and Michael Brantley, though. Kipnis is 9 for 21 over his last five and Brantley 18 for 42 in his last 11.
The Indians have won 17 of their last 21 interleague home games.
---