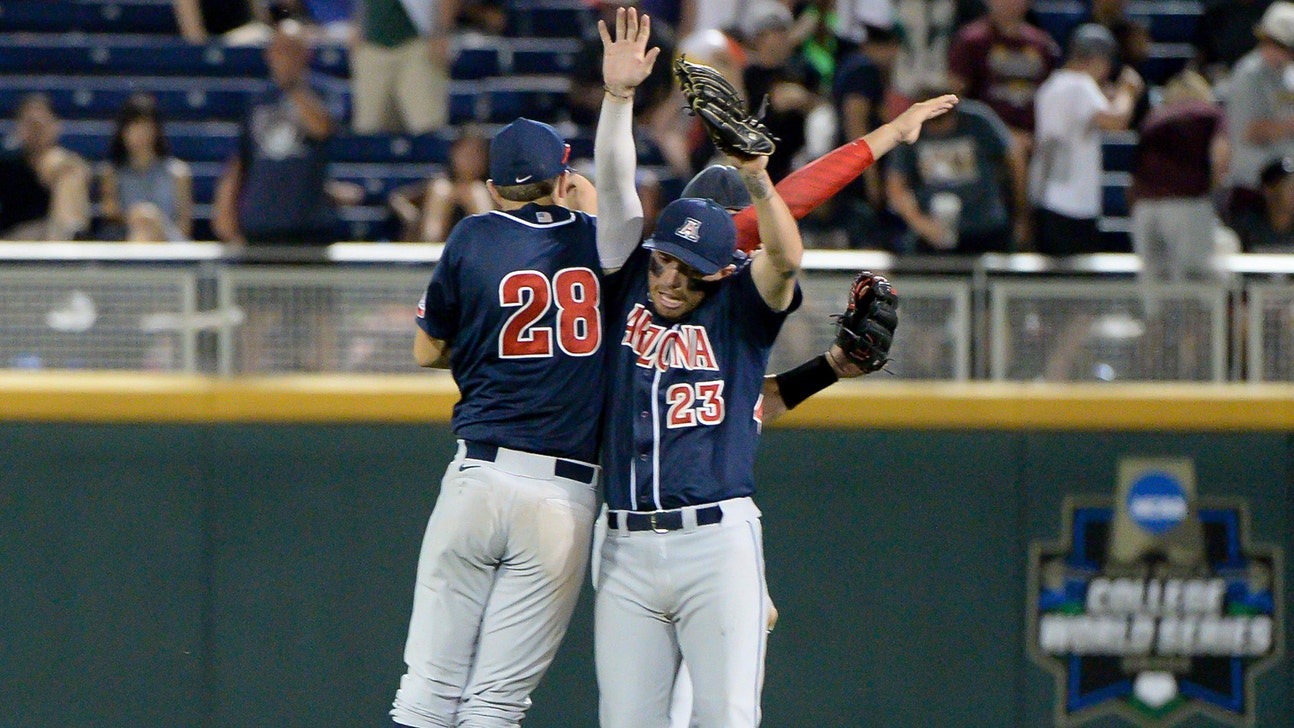 Bannister strikes out 11, Arizona beats Miami to open CWS
Published
Jun. 19, 2016 1:21 a.m. ET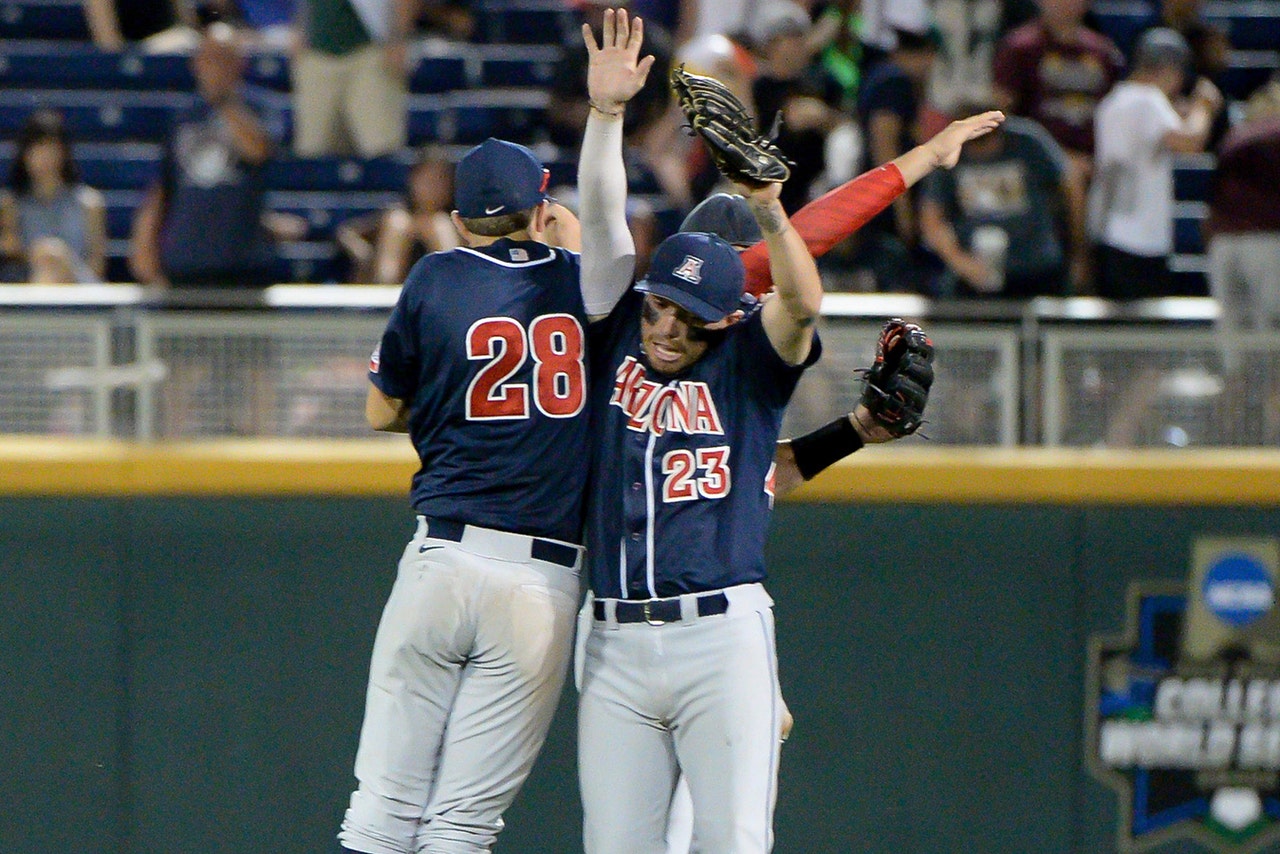 OMAHA, Neb. -- Arizona coach Jay Johnson sensed Nathan Bannister was nervous going into the College World Series opener against No. 3 national seed Miami on Saturday night.
The Wildcats relaxed their starting pitcher by scoring three runs in the top of the first inning against Michael Mediavilla.
Bannister went out and matched his career high with 11 strikeouts in seven innings and repeatedly escaped potential trouble in a 5-1 victory over the Hurricanes.
"I have to give him credit because I thought he handled the situation very well," Johnson said. "We have the best home-field advantage in the West in terms of fans, but that's different from 25,000 people. I think he settled in really well. He can just throw any pitch in any count at any time."
Mediavilla hit two of Arizona's first five batters and issued a bases-loaded walk before Jared Oliva's two-run single made it 3-0. Zach Gibbons' two-run double in the fifth increased the lead to 5-1.
Bannister, who made his 13th straight start of at least six innings, confounded Miami batters mixing in his curveball with an upper 80s fastball. Seven of his 11 Ks were on called third strikes.
It was just the kind of start the Wildcats (45-21) hoped for in their first CWS appearance since they won the 2012 national title. Arizona improved to 33-11 when scoring first.
"All year we've been preparing to make Omaha. That's every team's dream," Bannister said. "Just to come out tonight was really to enjoy the moment and have fun and to play baseball with our teammates. The breaking ball started working for strikes in the dirt."
Miami (50-13), which has come from behind to win 23 games, couldn't sustain its offense against the Seattle Mariners' 28th-round draft pick. The Hurricanes had runners in scoring position in the second, third, fourth, fifth and seventh innings against Bannister and again in the eighth against Cameron Ming but could push across just one run.
The Canes got their leadoff batter on base just once.
"Two outs, it's hard to get a runner in to score in the College World Series," Jacob Heyward said. "We've got to do a better job of getting runners on earlier."
Bannister (12-2) struck out Edgar Michelangeli all three times he faced him. Michelangeli was the hero of Miami's super-regional clinching win over Boston College for hitting a three-run homer and grand slam. Zach Collins, the No. 10 overall draft pick, struck out twice and was doubled off in the fifth when second baseman Cody Ramer caught a line drive and beat him back to the bag.
Bannister allowed eight hits and walked three. Ming pitched two innings of one-hit relief.
Bannister's teammates fed off his performance.
"All of our pitchers compete well, but when you see him constantly pounding the zone, getting strikes and giving us a chance to win, it fires all of us up," Oliva said.
Mediavilla (11-2), who made three relief appearances at last year's CWS, had his worst outing since he gave up eight runs in 1 2/3 innings against Duke on April 16.
"I just had trouble finding my command, and I was trying to do too much," Mediavilla said. "I deviated from everything I told myself to do, and I let them break it open in the first inning."
The Hurricanes struck out 14 times against Bannister and Ming, marking the ninth time with double-digit strikeouts this season. They had batters caught looking at strike three to end the second, fourth and seventh innings. "We've got to get our hacks in those situations," coach Jim Morris said.
Arizona plays Oklahoma State in a Bracket 1 winners' game Monday night. The Hurricanes face UC Santa Barbara in an elimination game in the afternoon.
---