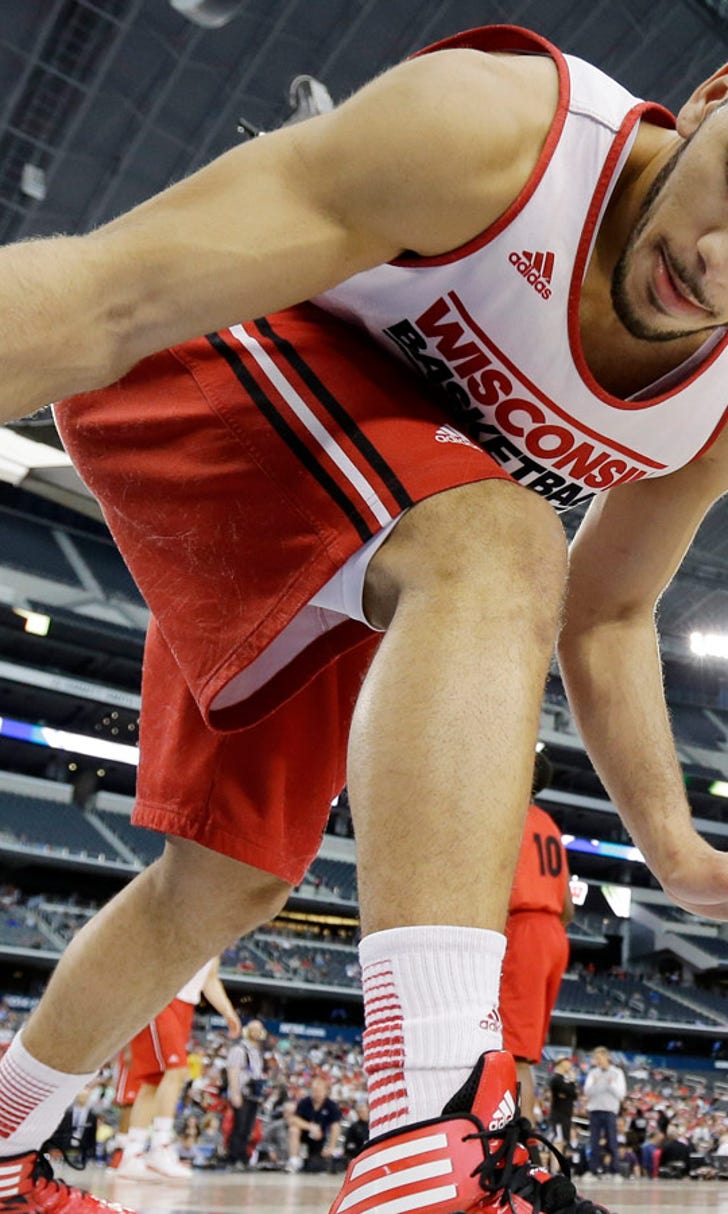 Badgers' Traevon Jackson battle-tested, stronger heading into senior year
BY foxsports • October 21, 2014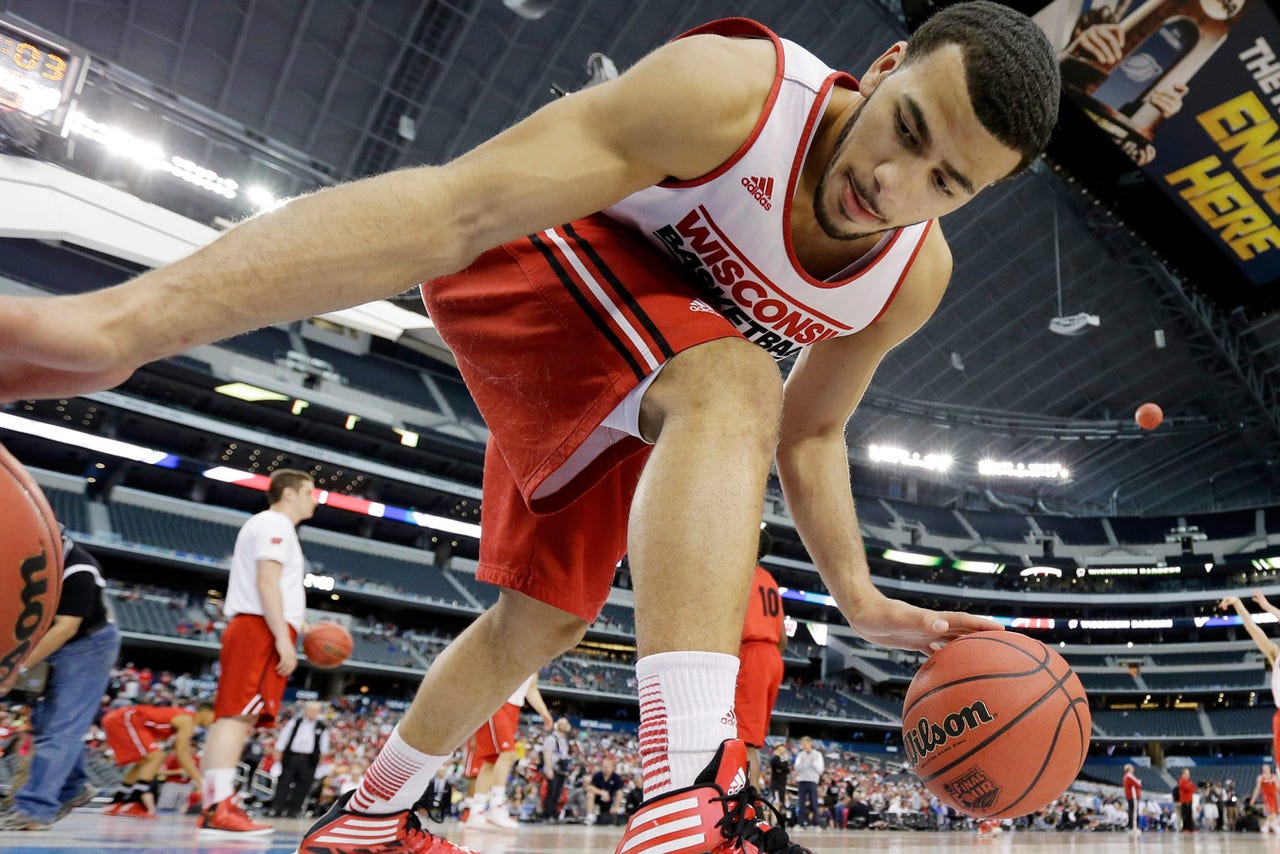 MADISON, Wis. -- Traevon Jackson never has been a player that lacked for confidence. If that were the case, he wouldn't have survived the scathing criticism that comes his way for playing point guard at a Big Ten power like Wisconsin.
Jackson has felt that cynicism from fans for two years now as the Badgers' primary ball handler, sometimes even at home games. But as he prepares for his senior season, this much is sure: He is ready for anything that may come.
"That comes with confidence," Jackson said Tuesday during Wisconsin's annual basketball media day. "Just trusting in the Lord and not worrying about outside things. If I just handle what is in front of me, then I'm OK with that. I can do what I can to help our team out, and the rest will take care of itself."
Jackson's spirituality has guided him in trying moments, both on and off the court, during his college career. In some respects, it has helped him be more willing to take last-second shots for a team on the big stage -- and live with the consequences if those attempts fail.
Take, for example, the national semifinal game in April against Kentucky, when Jackson's last-second shot from the left wing clanged off the iron to preserve the Wildcats' 74-73 victory. In the locker room afterward, amid the silence, Jackson maintained his composure while coping with the most significant disappointment of his playing career.
"Last week was the first time I watched the full game," said Jackson, who started all 38 games and played the third-most minutes on the team. "I was more focused on what else could I have done before that, like other things, shots that I had missed or things that we could have done.
"I got over that pretty quickly. I'm not really big on being down on myself. It's more about what can I do to rebound this year?"
If it is possible for Jackson to enter a season with even more self-assurance, players and coaches are seeing it up close. During practices this October, Jackson has represented a steadying presence on the court, rarely making mistakes and setting teammates up for quality shots.
"Trae's always going to be such a confident basketball player," Badgers forward Sam Dekker said. "I know people get on him. People talk about him in a way that I don't feel is deserving. The media will try to get on him.
"Trae is one of the most confident players I've ever played with, one of the most mentally tough guys and a guy I look up to overall. He's looked great this offseason. He's looking stronger than I've seen him even in the past, and he's always been a strong guy. It's encouraging to see the things he's been able to do. I think he's going to have a big year, and I think he's ready to lead our team."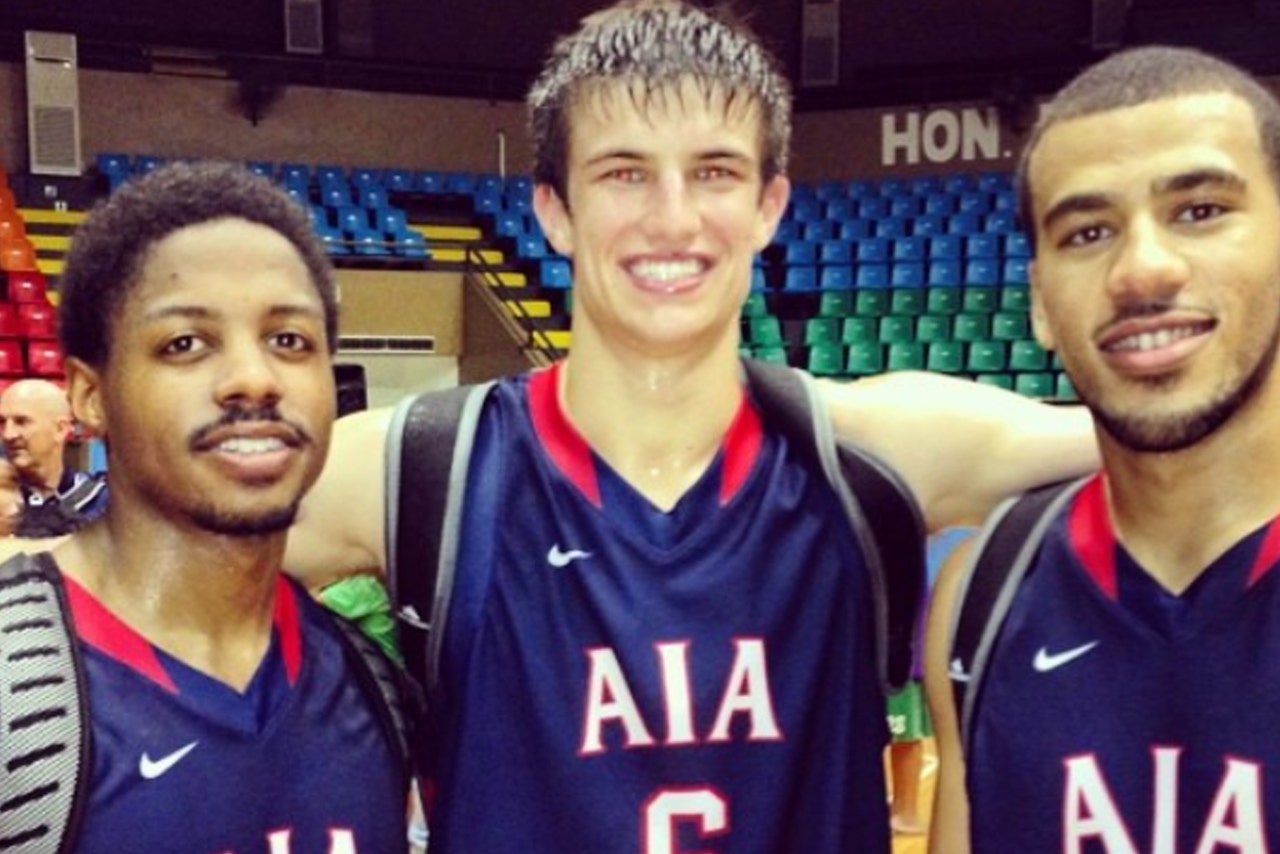 Jackson (far right) with Athletes in Action this offseason.
A year ago, Jackson averaged 10.7 points, 4.0 assists and 3.8 rebounds per game while improving his 3-point shooting accuracy from 29.3 percent a year earlier to 38.2 percent. He also compiled an assists-to-turnovers ratio of 1.84-1 in helping to lead Wisconsin to its first Final Four since 2000. The ball will once again be in his hands as one of four returning starters, though backup Bronson Koenig should see increased time this season.
On the court, Jackson's confidence spike has come, in part, from an offseason dedicated to more basketball than ever before. He maintained the same summer workouts with trainer and mentor Anthony Rhodman back home in Ohio. He also spent part of his summer playing for an Athletes in Action team in the Philippines. And he returned in August in time to participate in the prestigious Chris Paul point guard camp in North Carolina.
The best point guards in the country attended the camp, including North Carolina's Marcus Paige, Wichita State's Ron Baker, Gonzaga's Kevin Pangos, Florida's Kasey Hill, Maryland's Dez Wells and Green Bay's Keifer Sykes.
"It was different because you're not out there playing pick and roll because it's all point guards," Jackson said. "It was a lot of teaching. Chris was there a lot. . . .
"The best camp I've ever been to in terms of just competitiveness. It was just every day. Just going at it. It was good just matching up with guys who were at the top of that position."
That Jackson participated in so much basketball away from his team spoke to the level of trust he has developed with Badgers players and coaches. While the coaching staff worked with the team for two hours each week over the summer under NCAA rules, Jackson was not present.
"He's a year older, and he's been through a lot of seasoning, basketball wise," Wisconsin coach Bo Ryan said. "The experience traveling and meeting different groups of people and on the kind of mission that they were on, that's a great experience.
"I was more than happy for him to be able to do that, knowing how hard he works and that he would come back in shape and not lose any of the conditioning that some guys lose in the summer."
Added Jackson: "I think that for coach Ryan, the way he allowed me to do that, I think it was more of a trust in me. He knows that out of every guy on this team, I want to win just as bad as he does. So I would never do anything detrimental in terms of that aspect.
Jackson's goal this season is to lead Wisconsin back to a Final Four. And with his confidence as high as ever, he has no doubt he'll do his part.
"I think I've gotten better athletically and better just finishing the ball," Jackson said. "Now it's just a matter of not allowing the defense to dictate where I'm going and not allowing the offense to dictate where I'm going. Just being aggressive on both ends of the ball and just feeling better overall."
Follow Jesse Temple on Twitter
---