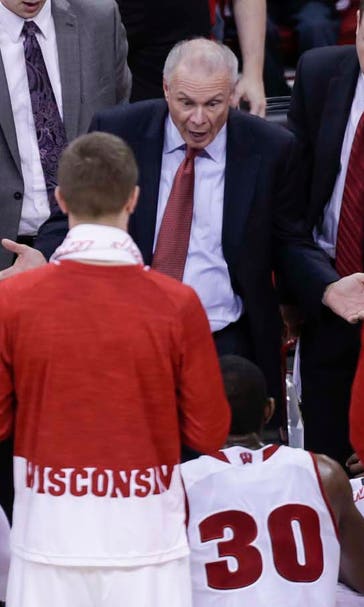 Badgers search for normalcy after Bo Ryan retirement
December 22, 2015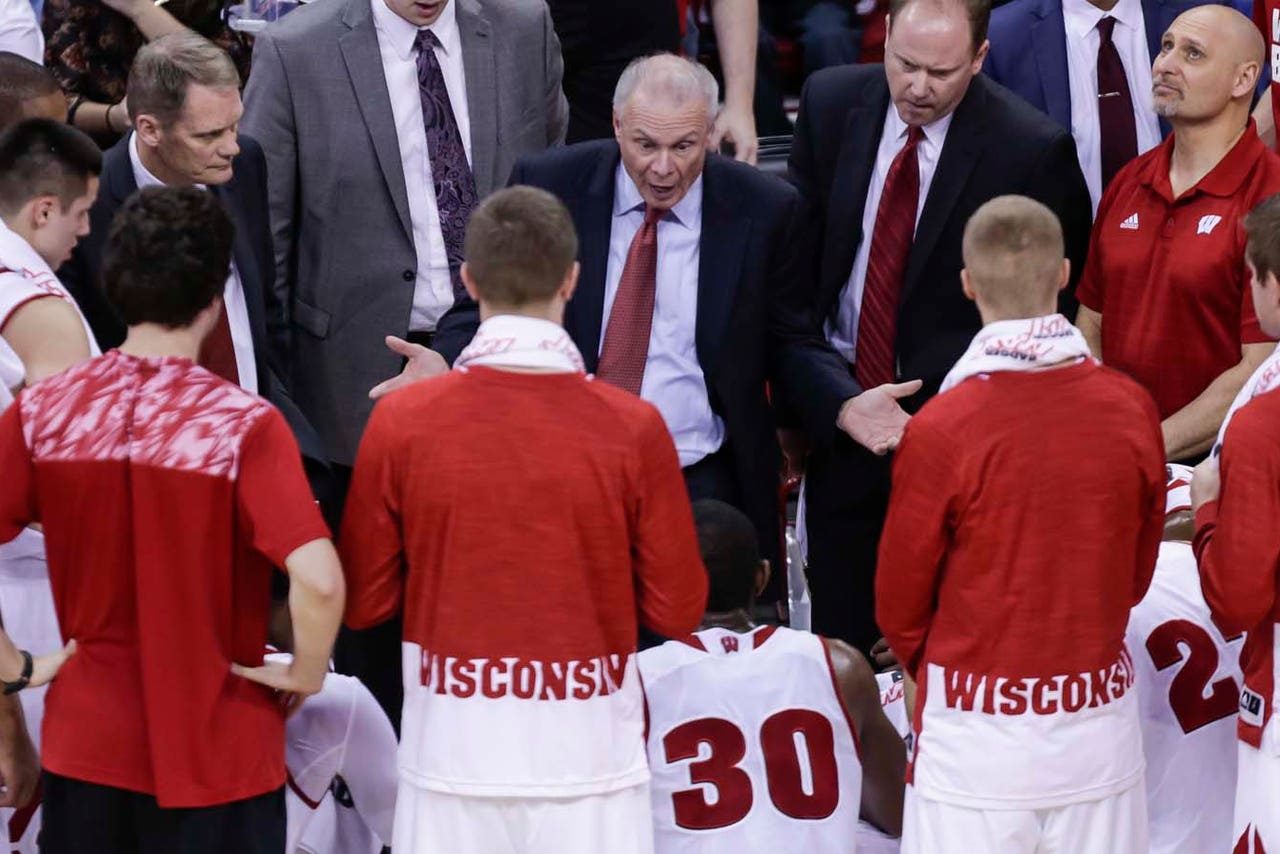 MADISON, Wis. -- There was something odd about Wisconsin's first official practice following a week off for final exams.
Bo Ryan was nowhere to be found.
"He's been here so long, and just a personality like that, not being there at practice every day, it's obviously pretty weird," point guard Bronson Koenig said after practice on Monday evening. "But that's like, we're just going to have to get used to it."
The Badgers' game Wednesday against Green Bay will be the first in 14-plus seasons without Ryan as head coach after his abrupt retirement last week. The job now belongs on an interim basis to longtime assistant Greg Gard, who essentially has a three-month audition to prove to athletic director Barry Alvarez that he can take over full time.
Forward Nigel Hayes doesn't think that adds pressure to the players.
"That question is just saying `We need to win,' and that's something we (needed) to do when Coach Ryan was here," Hayes said at the Kohl Center. "So we don't want to win any less or any more now that (Gard) is the coach."
Ryan had been talking about retirement for months, but never offered a specific timeline. It made the timing of his announcement, after the 64-49 victory on Dec. 15 over Texas A&M-Corpus Christi, a surprise to almost everyone else around the program.
"I knew it was going to come eventually. I was just shocked that it came so quick," Koenig said.
The retirement added unrest at a power program coming off consecutive Final Four appearances, including a loss to Duke in last season's title game. Hayes and Koenig were starters on that team.
A short-term goal is to return to some semblance of normalcy, especially with Big Ten play starting next week. Wisconsin (7-5) has lost three nonconference games at the Kohl Center, an unthinkable notion with stars Frank Kaminsky and Sam Dekker roaming the court the previous two years.
Defense was a problem early this season. Lately, there have been more issues on offense, which has become stagnant, especially in late-game situations.
Koenig cited better spacing on the court as one point of emphasis, with the hope that it leads to more driving lanes and opportunities to get to the free throw line.
The Badgers haven't filled the vacancy on the coaching staff with Gard moving up as the interim head coach. That means more scouting work for remaining assistants Gary Close and Lamont Paris for a staff that was already tasked with having to teach a roster with eight freshmen.
Wisconsin says no Division I team has more freshmen on its roster.
"Whereas last year, things came quick or were already established, didn't need to be taught," Close said. "This one, it's like from ground zero."
At least, players have said, there isn't too drastic an adjustment to Gard. While saying that there might be tweaks, Gard has also said that he won't stray far from the principles that made Ryan so successful in Madison.
The Badgers have been known for tough defense and efficient offense.
"Different face, different voice," Hayes said, "still the same expectations."
---