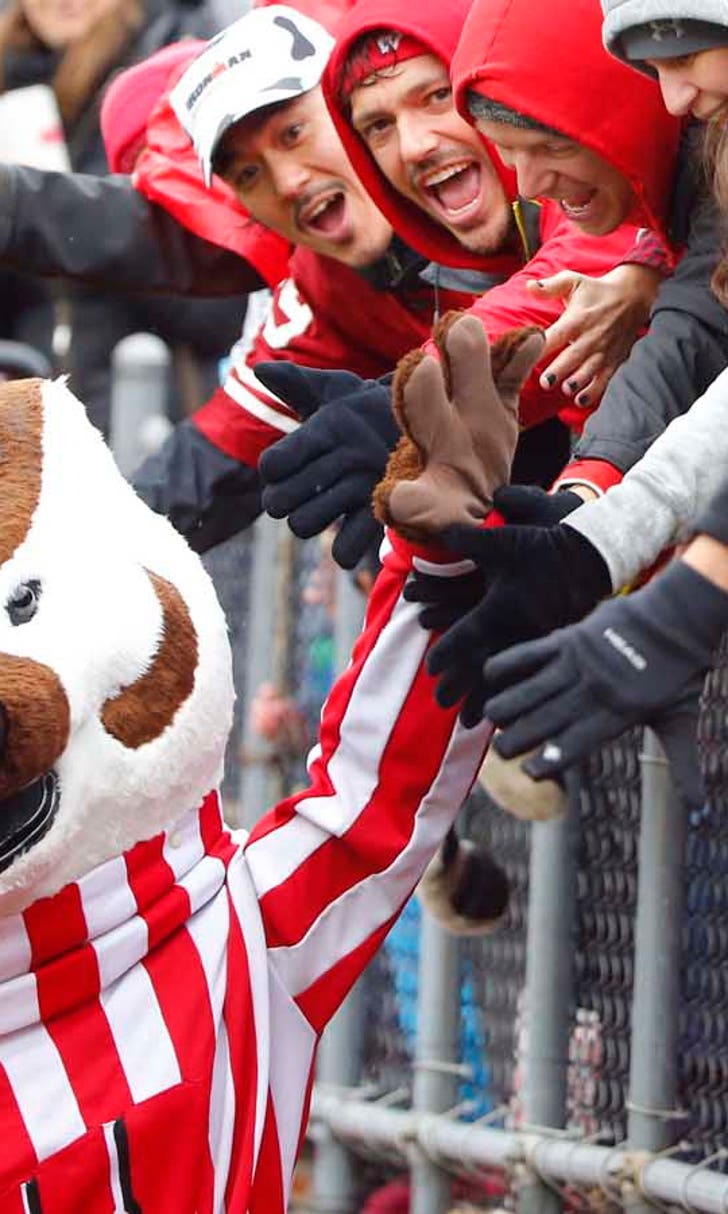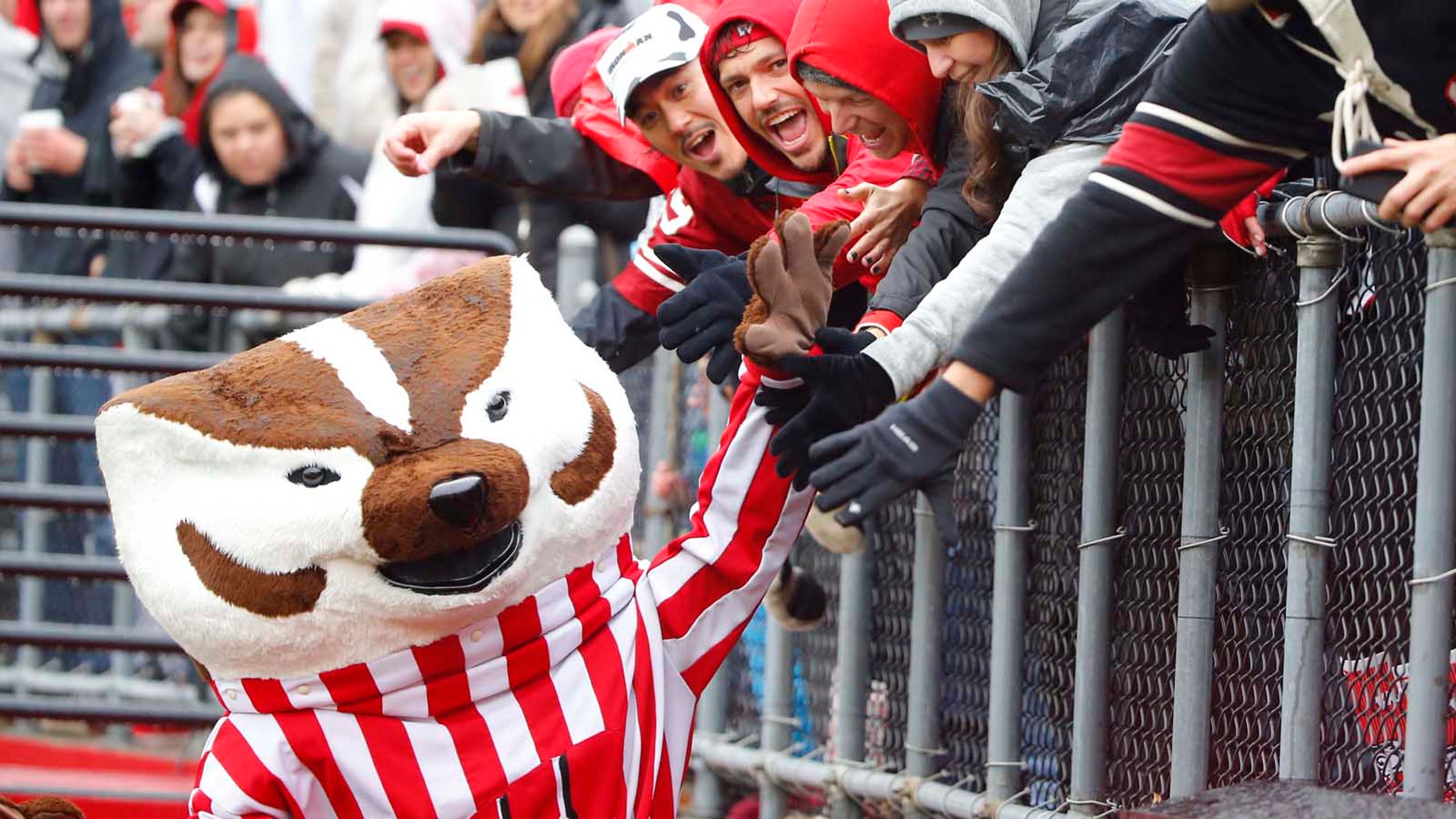 Badgers report card: Optimism is high after two dominant wins
BY foxsports • November 2, 2014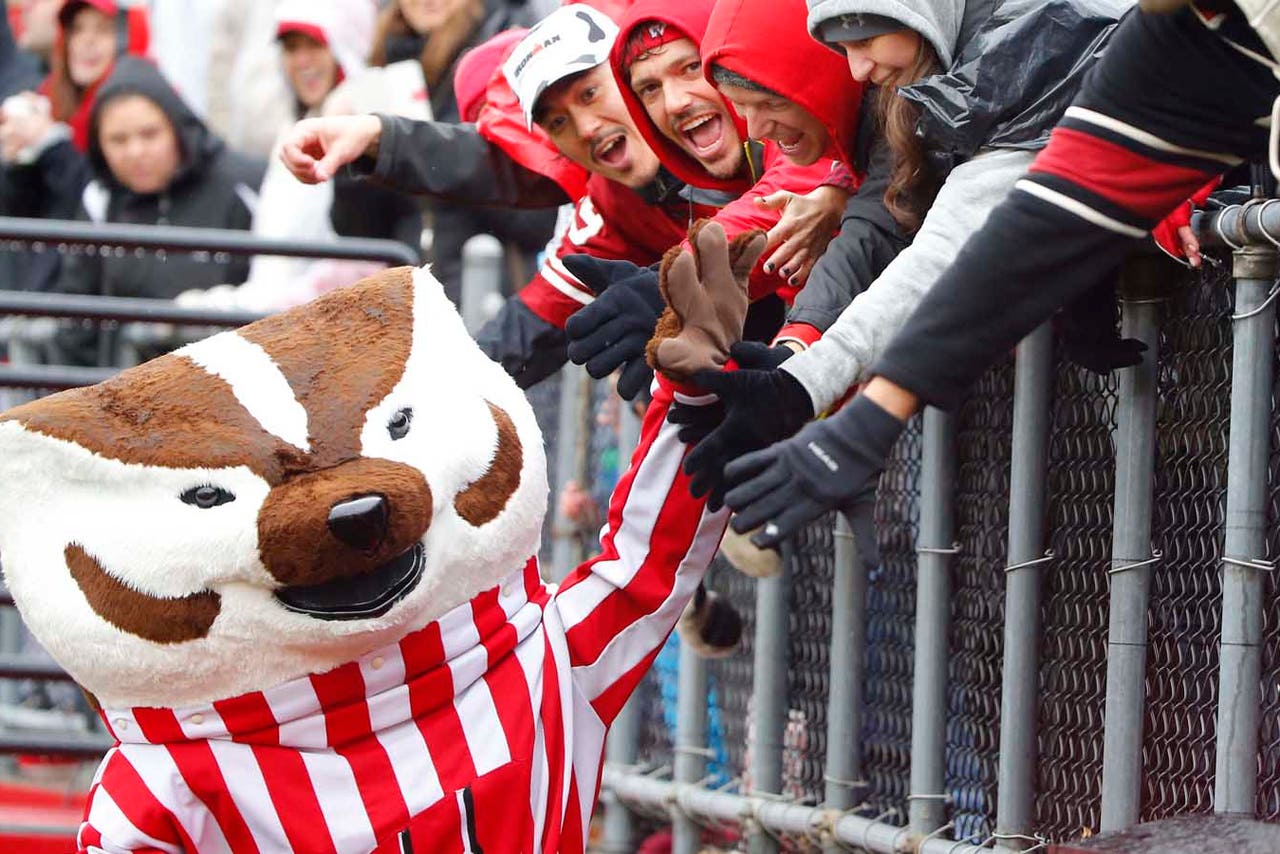 Four weeks ago, it seemed as though Wisconsin's football program was on the verge of a catastrophic slide into the Big Ten's abyss. And now? Let's just say any reports of the Badgers' demise were greatly exaggerated.
Wisconsin destroyed Rutgers 37-0 on Saturday to push the Badgers' winning streak to three games. At 6-2 overall and 3-1 in Big Ten play, all Wisconsin needs to do is win out this month to secure a spot in the conference title game. Certainly, that will be no easy task with games coming against Nebraska, Iowa and Minnesota. But with the Badgers playing their best football of the season, things are looking up.
Before we get ahead of ourselves, let's look back once more and hand out grades for Wisconsin's performance against Rutgers:
With a running game as strong as Wisconsin's, the Badgers don't have to air the ball out many times on Saturdays. But when quarterbacks have their chances, they need to connect. And that didn't happen against Rutgers.
Joel Stave finished the game 7 of 16 for 81 yards with no touchdowns or interceptions. Stave's longest pass completion was a 24-yarder to receiver George Rushing on a second-and-eight from Wisconsin's own 30 during the third quarter. Wisconsin ultimately kicked a field goal on the drive to take a 30-0 lead.
Stave has now started three games, and though it's difficult to play at a high level after missing a month, his completion percentage (48.4) should be cause for concern. One has to imagine Wisconsin won't win its most important November games without a quarterback who can at least complete half his passes.
Tanner McEvoy, meanwhile, had an even tougher outing than Stave. He finished 1 of 4 for six yards, and all three of his incompletions weren't pretty. First, he overthrew a deep play-action pass to receiver Alex Erickson, who was open by at least 10 yards down the left sideline. Later in the drive, he overthrew tight end Sam Arneson.
In the third quarter, McEvoy threw an interception, which means he has now thrown more picks (six) than touchdowns (five) this season.
"It's a concern for those quarterbacks," Badgers coach Gary Andersen told reporters after the game. "They want to hit those balls down the field. There's no question about it and we'll continue to work on it. We hit a couple of them a week ago. No one is going to work harder at it than Joel and Tanner and our receivers and all the kids involved."
If big plays are your thing as a college football fan -- and who doesn't like those? -- Wisconsin's running backs are the group to watch.
The Badgers entered the day leading the country with 13 runs of 40 or more yards this season. They added two more thanks to a 51-yard touchdown from Melvin Gordon and a 43-yard touchdown from Corey Clement.
Gordon, who has scored a touchdown in every game this season, carried 19 times for 128 yards with two scores. Clement added 14 carries for 131 yards and two touchdowns. In total, Wisconsin averaged 6.5 yards per carry -- which is pretty good, until you consider the team is averaging 7.1 yards per carry for the entire season.
"The way we practice, the way we prepare, our mindset is that no team should be up with us in any game," Clement said afterward. "My thumbs go up to Rutgers. They are a great opponent, but I believe we were sound out there and the results show it."
Wisconsin ranks second in the country in rushing yards per game (333.4), and the Badgers are well on their way to breaking the program record for rushing yards in a single season.
This grade would include extra pluses if it were possible because Wisconsin's defense absolutely dominated in historic fashion.
The Rutgers quarterback combination of Gary Nova and later Chris Laviano combined to complete only 7 of 27 passes for 63 yards with no touchdowns and one interception. Nova clearly was hampered by a knee injury he sustained one week earlier against Nebraska, and Wisconsin's defense showed no mercy.
Saturday marked the fewest passing yards Wisconsin had surrendered since allowing 51 against Minnesota on Nov. 12, 2011. Wisconsin now ranks third nationally in passing yards allowed per game (150.9 yards).
UW recorded three sacks on the day to give the team 24 this season with four regular season games remaining. Last year, the Badgers finished with 26 sacks for the entire season.
The shutout represented Wisconsin's first on the road since a 31-0 win at Iowa on Oct. 24, 1998. And the 37-point victory marked the Badgers' largest margin in a Big Ten road shutout since blanking Northwestern 49-0 on Oct. 1, 1983. The game also was Wisconsin's fifth road shutout in a Big Ten game in the last 50 years.
"It was great for the defense," Andersen said. "The first team guys, the guys that had been in there playing the whole game, turned around and wanted to get that shutout. They were able to get it and the young guys answered the bell. It's big in the growth of the youth for them to walk out in that moment, in that situation and be able to deliver and get off the field. Not just once, but a couple of times. It was great to see.
"It's very rewarding as a defense to get a shutout. Last week, they didn't get that, but they did this week. It's always fun to play when you are at that high a level, which doesn't happen very often."
An awesome defensive performance would not be complete without the ability to shut down Rutgers' run game, and that's exactly what happened Saturday. The Scarlet Knights totaled 29 carries for a whopping 76 yards. That's 2.5 yards per carry, which is about as dominant as it gets, especially against a team that averaged twice that number entering the day.
In total, Wisconsin allowed just 139 yards, its fewest in a Big Ten game since holding Penn State to 131 back on Sept. 22, 2001.
What makes this defense special is the ability for multiple players to contribute from all over the field. On Saturday, five Badgers recorded a tackle for a loss: Michael Caputo, Vince Biegel, Marcus Trotter, Darius Hillary and Derek Landisch.
Wisconsin begins the week with the No. 1 defense in the country, having allowed 253.8 yards per game. And it's a ranking that, clearly, is well deserved.
It certainly was bizarre to see third-string quarterback Bart Houston handle the team's first three punts of Saturday's game. But the strategy employed by Wisconsin's coaching staff paid off because Rutgers never scored.
Houston has become the Badgers' rugby-style punter, and he finished with a career-high four punts and averaged 35.5 yards per attempt. Punter Drew Meyer, meanwhile, handled two punts and averaged 32.5 yards. Given the rain and wind swirling around High Point Solutions Stadium, the coaches wanted someone to provide low, line-drive kicks, and Houston executed fairly well.
Wisconsin kicker Rafael Galianone also did his job, drilling a career-best three field goals and hitting all four of his extra-point tries. Gaglianone is now 10 of 13 this season on field goal attempts (76.9 percent).
But the special teams gem of the day belonged to A.J. Jordan, who roamed free up the middle and blocked a Rutgers punt to help set up Wisconsin's first score. Jordan blocked the punt at Rutgers' own 33-yard line, and the ball rolled out of bounds at the 20. Three plays later, tailback Melvin Gordon scored from 13 yards out to give Wisconsin a 7-0 lead.
"I feel it was a big spark in our offense and in our team as a whole," Jordan said afterward. "I was glad I was able to make the opportunity when I had the chance."
Added Andersen: "It was a big momentum boost, and it changed the game."
Wisconsin's passing game continued to frustrate, and there's no question that will be an issue for the rest of the season. But it's hard to detract from everything else the Badgers accomplished on Saturday.
The run game is strong with Gordon and Clement barreling through huge holes created by a massive offensive line. The defense is the best in the country, and statistics help back up that claim. And the special teams helped flip the field and give Wisconsin a lead it would never relinquish.
All in all, Badgers fans should be pretty pleased with the direction this season is headed. Four regular season games remain, and Wisconsin has as good of a chance as any team to win the Big Ten West and return to the conference title game for the third time in four years.
Follow Jesse Temple on Twitter
---