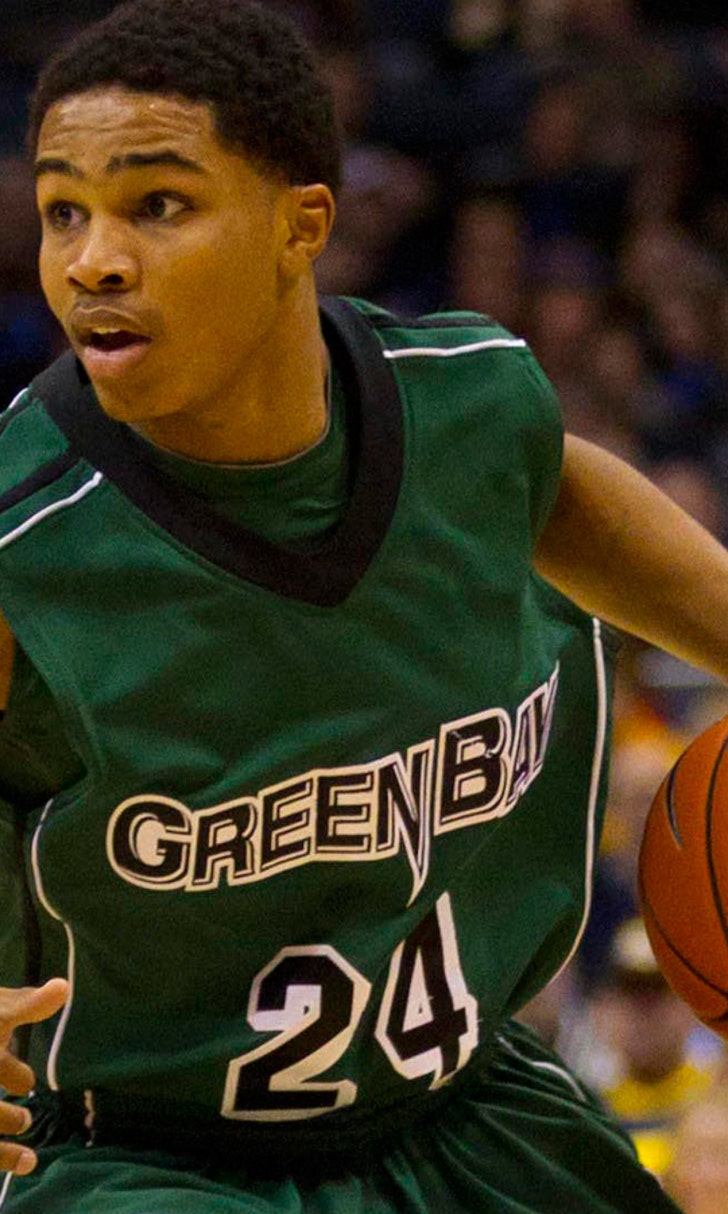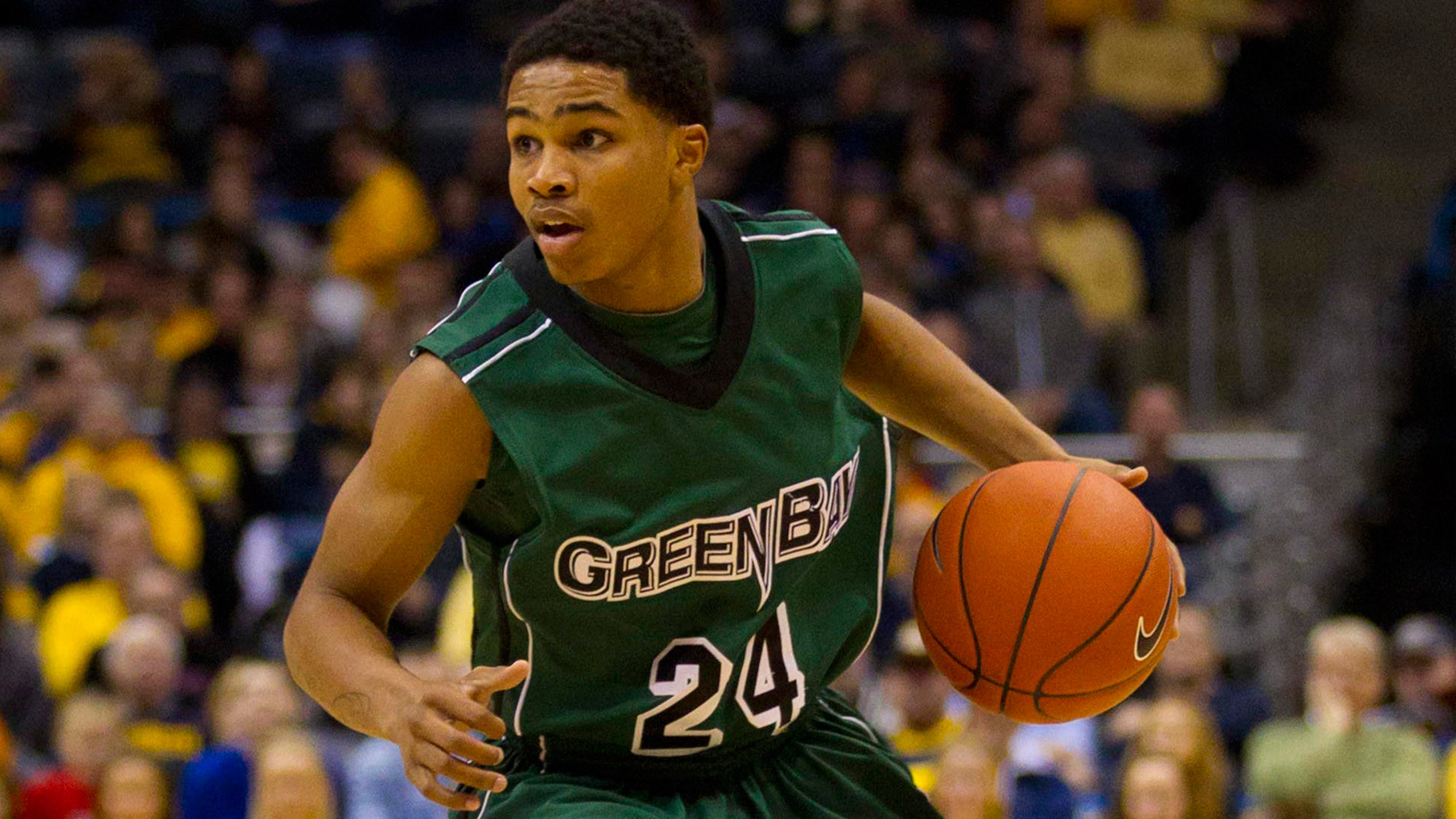 Badgers know they must slow Green Bay's Sykes
BY foxsports • November 18, 2014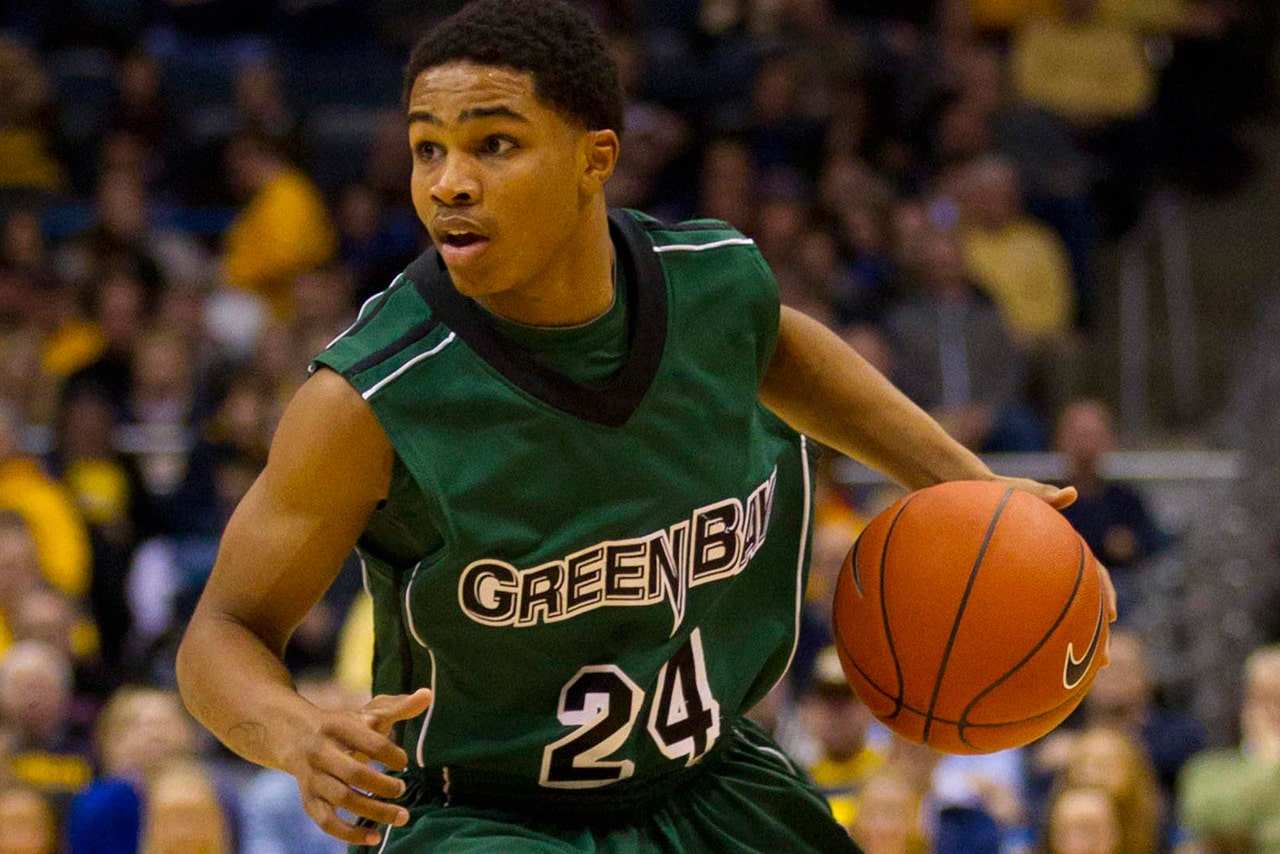 MADISON, Wis. -- There is more to Green Bay's men's basketball program than the Keifer Sykes Show -- he can't score every point, after all. It's just that, on some occasions, it certainly can appear as though Sykes is a one-man band.
Take, for an example, Green Bay's game last year against Wisconsin, which nearly became one of the upsets of the early season. In that game, a 69-66 Badgers victory, Sykes almost single-handedly lifted the Phoenix in dramatic fashion. He scored 32 points on 13 of 26 shooting. The rest of his team scored 34 points and made 14 of 40 field-goal attempts.
So when No. 3 Wisconsin (2-0) plays host to Green Bay (1-0) at 8 p.m. Wednesday in the Kohl Center as part of the teams' annual in-state matchup, you can bet Sykes will have the Badgers' full attention.
"For them, he's kind of their engine that makes them go," Badgers guard Josh Gasser said. "He's their scorer. He passes the ball really well. Pretty much everything that they do offensively runs through him."
Sykes, a 6-foot, 180-pound senior from Marshall (Ill.) High School, averaged 20.3 points, 4.9 assists and 4.4 rebounds per game last season. He was named the Horizon League Player of the Week a school and league-record six times. And against seven NCAA tournament teams -- including Wisconsin -- he averaged 25.6 points and 5.1 assists.
"We're just trying to contain him," Badgers forward Duje Dukan said. "Force him to shoot jumpers rather than come in against us. Even if he does come in, you've just got to wall up and make it a tough shot for him."
Added Badgers coach Bo Ryan: "We're going to have to take driving lines away. It's awfully hard with him because he's that quick with the ball."
Last season, in a game played at the Resch Center, Green Bay held a 50-43 lead on Wisconsin with 11:29 remaining. The Phoenix were as close as 65-64 with 1:29 left on a Sykes jumper, and Sykes' final 3-pointer at the buzzer to tie clanged off the front rim, smacked the backboard and bounded away.
Green Bay finished 24-7 last season, 14-2 in the Horizon League, and earned a spot in the NIT. An overtime loss to Milwaukee in the semifinal of the conference tournament knocked the Phoenix out of NCAA tournament contention, while Milwaukee went on to win the league title.
"They played a hot team or they'd have been in the NCAA tournament for sure," Ryan said. "They were also considered even with losing in the semis. I think with one more win, even if they played in the finals of the league tournament, I think they had a good chance of going."
This season, Sykes is once again the team's leader. He scored 22 points in Green Bay's 88-57 season-opening victory against Illinois-Springfield, and Badgers assistant coach Greg Gard noted the way in which Skyes' athleticism, physicality, decision-making and shooting ability all have improved.
But what makes the Phoenix better than an average team is Sykes' supporting cast. Three other starters from last year's Wisconsin game -- forward Greg Mays (10.3 points last season), guard Carrington Love (7.9 points) and guard Jordan Fouse (6.5 points) -- also return. Ryan, for his part, said his team would not defend Green Bay any differently or try to make other Phoenix players outside of Sykes beat the Badgers.
"You can try that and then people that have, have been burned by other guys getting hot," Ryan said. "You have to try to contain him, and we tried, but he took a lot of shots. So it depends on how active he's going to be."
Green Bay's recent success, coupled with last year's close result, means Badgers players expect a much sterner challenge than what they saw in two games to open this season against Northern Kentucky and Chattanooga -- which Wisconsin won by a combined 75 points.
"They almost knocked us off last year," Badgers forward Sam Dekker said of Green Bay. "They're not a team that you can look down upon because they're a team that can knock anyone off at any time. They're led by one of the best players in the nation, so we've got to respect it, got to be ready for it. We're ready for a good test."
Dukan returns: Wisconsin's rotation will continue to evolve with the addition of Badgers forward Duje Dukan, a fifth-year senior who missed the first two regular-season games because of an NCAA suspension.
"I can't even put into words how excited I am to put the jersey back on and get ready to get out with the guys on Wednesday," Dukan said this week.
The suspension stems from a series of events in Oct. 2012. That season, Dukan played in an exhibition and a closed scrimmage before opting to redshirt because of an ongoing battle with mono. But under NCAA rules, only freshmen are allowed to play in preseason games before using a redshirt year. Dukan was a junior that season, and his illness was not deemed as incapacitating by NCAA rule.
Dukan was ordered to sit out two games for every contest in which he played. As a result, he missed a preseason scrimmage against DePaul, an exhibition against Division II UW-Parkside and Wisconsin's first two regular-season games against Northern Kentucky and Chattanooga. During that time, he practiced on the scout team even though he'll be one of the Badgers' regular rotation players.
"Working your butt off and getting ready to go out to battle with the guys and not having the opportunity to be out there with them was tough," Dukan said. "So I did my part with the scout team and just tried to support them morally from the sidelines."
Last season, the 6-foot-10, 218-pound Dukan appeared in all 38 games and averaged 8.1 minutes, 2.8 points and 1.5 rebounds to help Wisconsin reach the Final Four.
"I just see it as another weapon," Dekker said. "Duje can hoop. We're really excited to get him back. He causes a lot of problems for a lot of people. We're ready for a big year from him."
Happ to redshirt: Badgers freshman forward Ethan Happ did not dress for Wisconsin's first two regular-season games while mulling a redshirt season. But following Sunday's game against Chattanooga, he decided to take a redshirt year, though the school did not send out an official release.
Dukan's return, coupled with the emergence of sophomore forward Vitto Brown, means limited playing time would have been available to Happ as the fifth frontcourt player.
"He contemplated a lot of things," Ryan said. "He talked to his teammates. With Duje now back, that type of thing. He knows we believe he's a player. There's no question about that. He's going to be a very good one. He is right now."
Happ was a two-time Associated Press first-team all-state selection as a junior and senior at Rockridge (Ill.) High School. He averaged 33 points and 15 rebounds as a senior and led his team to a 28-1 record. He is Wisconsin's only scholarship freshman.
Happ becomes the third player on this year's team to redshirt, joining guards Jordan Hill and T.J. Schlundt. Ryan leaves the decision to redshirt up to his players.
"I've never had a guy ever say he regretted redshirting," Ryan said. "You've heard me say this 1,000 times. But I have had guys say I should've redshirted."
Follow Jesse Temple on Twitter
---