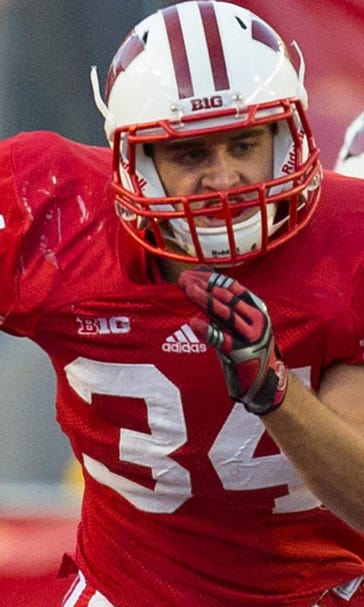 Badgers FB Derek Watt prepares for bigger role, possible TE duties
April 16, 2014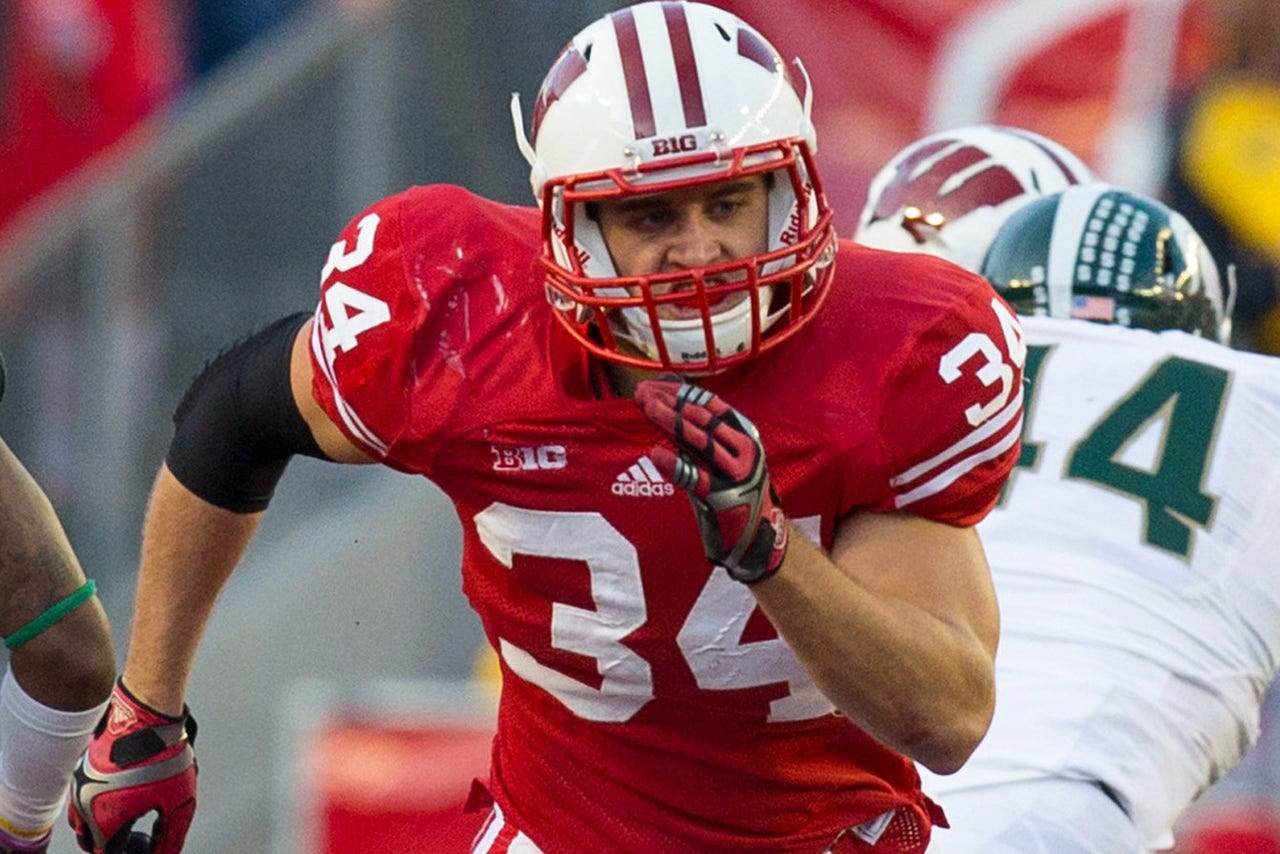 MADISON, Wis. -- A year ago, fullback Derek Watt touched the ball on approximately .004385 percent of plays during Wisconsin's entire football season. And if that number seems particularly miniscule to you, that's because it is.
In total, Wisconsin ran 912 plays from scrimmage. Watt finished the season with one rush for eight yards and three catches for 20 yards with a touchdown. For a player with as much natural talent and special work ethic as Watt, such a small number of touches simply wasn't good enough. Not for him, nor for the coaching staff.
That is why Watt's role this season is expected to expand. Instead of spending all his time blocking for others, he could very well become a reliable pass-catching tight end in some scenarios.
Watt said he spent the entire spring meeting with the tight ends rather than working with the running backs group for the first time in his college career.
"It kind of allows me to show some versatility and get on the field more," Watt said. "I know coaches were trying to get me some more reps. As a fullback, you can get anywhere from as low as 10 to as high as 25, 30 reps in a game. But it kind of fluctuates. I know they want to get me involved a little more. Especially in the passing game, I'm split out once in a while. I'm the wing back, running certain routes. It's definitely different than running just a flat route or a wheel route as a fullback."
The move to tight end in some capacity is based on both Watt's skill set and the team's needs. Wisconsin loses three tight ends off last year's team: Jacob Pedersen (39 catches, 551 yards, three touchdowns), Brian Wozniak (six catches, 33 yards, four touchdowns) and Brock DeCicco (one catch, 16 yards). And though a stable of tight ends remains, only Sam Arneson caught any passes in a game last season for the Badgers (six catches, 57 yards, two touchdowns).
Meanwhile, Watt isn't likely to carry the ball much with Melvin Gordon and Corey Clement earning the bulk of the backfield touches.
"We've run some sets where it's been me and Sam in there or me, Sam and Austin Traylor in there," Watt said. "Whether we use two or three tight ends, I could be in there and not come off the field for a whole series. Whereas last season I'm running one fullback play and coming off for the rest of the series."
Watt, a 6-foot-2, 231-pound redshirt junior, noted he wasn't sure exactly how he would be used because the entire offense was not in place yet. Wisconsin kept much of its new wrinkles under wraps during the spring, presumably to save them for the team's big season opener against LSU.
Still, the idea of putting Watt on the field in multiple places has a ripple effect, he said.
"I think I'm going to play mostly fullback with an ability to go in there at tight end, but it keeps the defense on their toes," Watt said. "I'm not coming off the field. With me standing at tight end, they don't know what play is coming at them. If I line up as a fullback, I'm going to be running different plays than if I'm at a wing, tight end position.
"It's good to keep the defense on their toes and have them prepare a little bit harder. It kind of gives our offense some versatility."
One of the unintended consequences of moving Watt to the tight ends room in the spring was the ability for him to spend more time with his brother, T.J. Watt, who is a 6-foot-5, 235-pound redshirt freshman tight end. The pair spent only one year playing high school football together, but they'll have a greater opportunity to bond over their love of the sport at Wisconsin.
"He comes over to my apartment all the time and we'll watch the film from practice," Derek Watt said. "We'll go over the new plays that are being installed the day before, and it's good to bounce things off each other and be able to help each other out on some blocking techniques and route running. We quiz each other all the time. Make sure we're up to speed on what the new stuff going in is.
"It's good to have him to bounce ideas off, to be an older brother and help him out, just like I would anybody else in the tight end film room, as well."
Follow Jesse Temple on Twitter
---