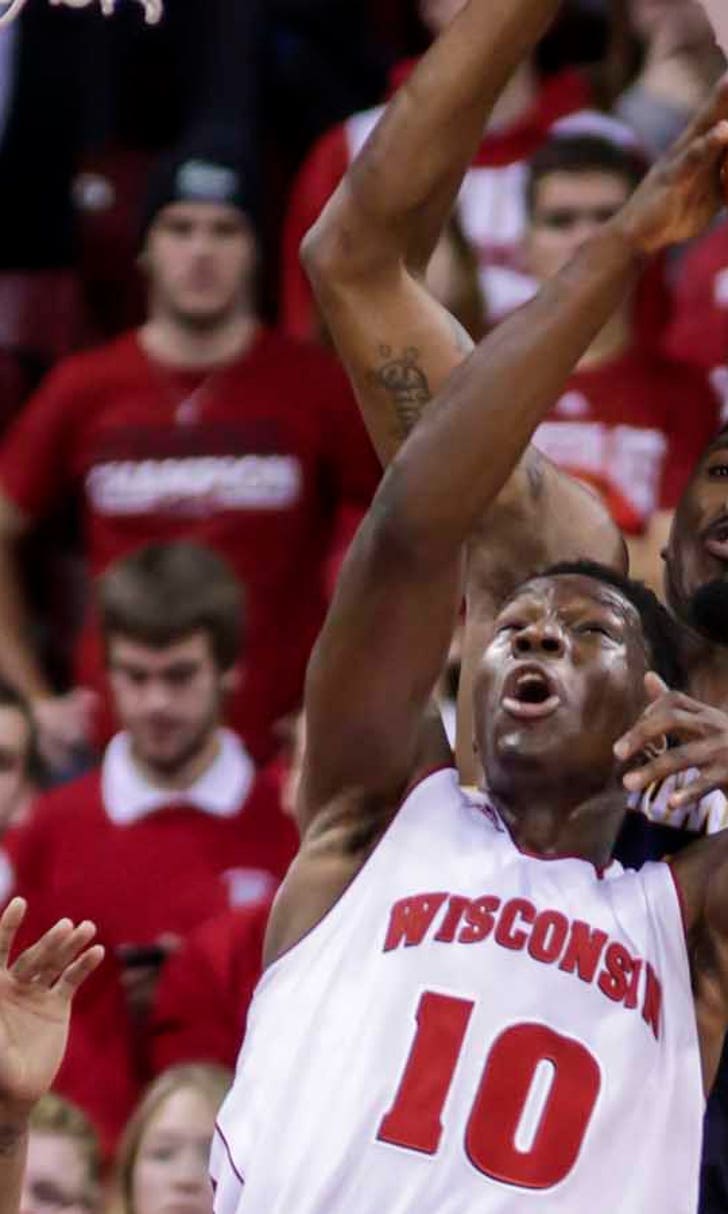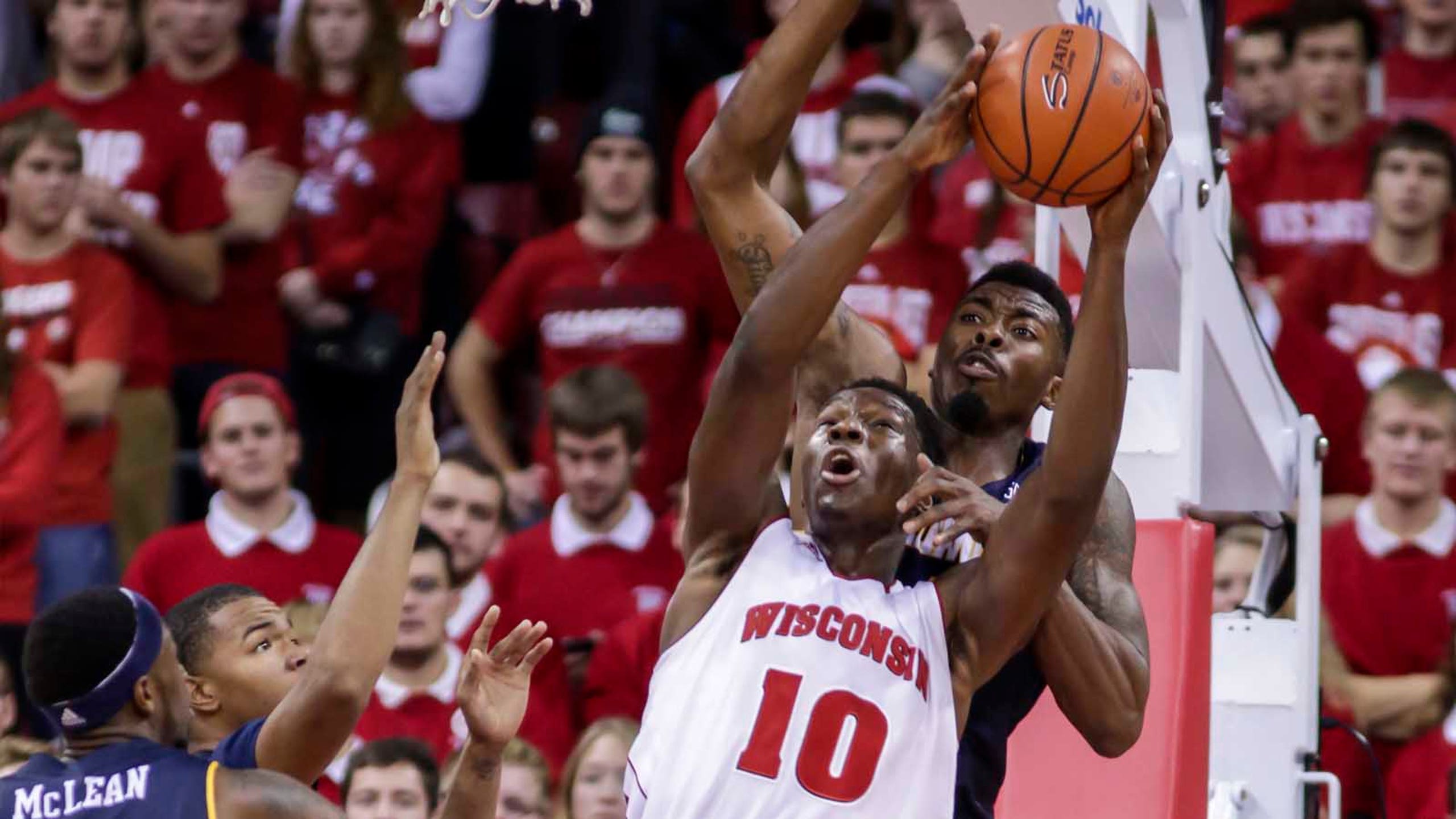 Badgers control 'chaos' in blowout win over Chattanooga
BY foxsports • November 16, 2014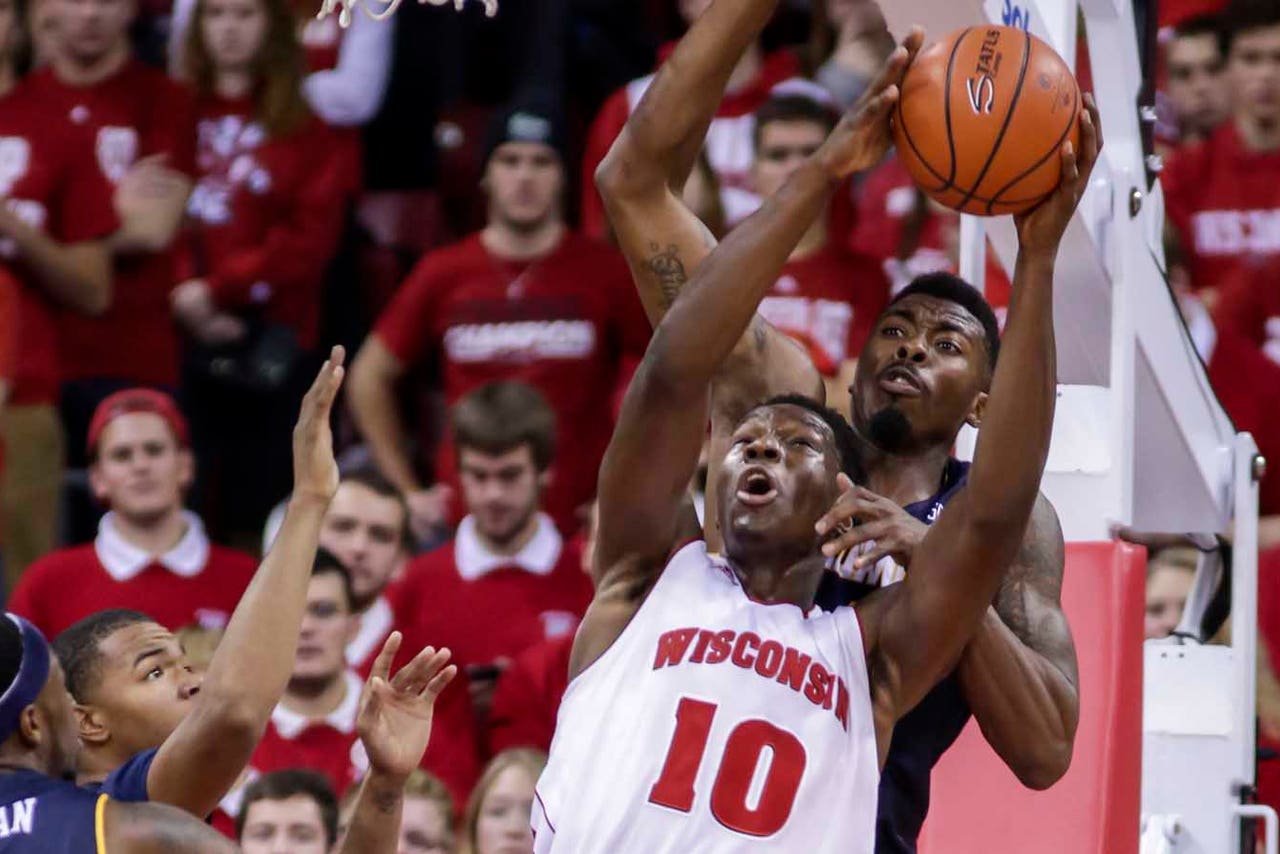 MADISON, Wis. -- The philosophy is simply called "chaos," and second-year Chattanooga basketball coach Will Wade has seen the very best of what it can do for his team. The Mocs made their first postseason appearance in five years last season by pushing tempo and confounding opponents with defensive pressure, and Wade himself was named as the Southern Conference's coach of the year.
The problem with trying to implement chaos against a team like Wisconsin, however, is this: Perhaps no group in college basketball is better at avoiding the very things that cause such confusion than the Badgers, who almost always control pace, space the floor, pass well and rarely are rattled.
"You can't run it against Wisconsin," Wade said. "They'd have scored 130 points on us if we'd have run it against them. So we had to back off of it."
Given that Chattanooga's very identity was destroyed before Sunday's game, you can imagine what transpired. No. 3 Wisconsin hammered Chattanooga, 89-45, on Sunday afternoon at the Kohl Center. It was the Badgers' second blowout in less than 48 hours, following a 62-31 victory against Northern Kentucky in the season opener Friday night.
Any pace. Any style. This Wisconsin team is ready.
"Northern Kentucky really tried to slow us down and limit possessions, hence the score," said Badgers forward Sam Dekker, who scored a team-high 18 points Sunday. "But Chattanooga plays a completely different style of basketball.
"I think we usually do a pretty good job against teams that like to speed us up because just our movement and our unselfishness, we can extend them and just get easy opportunities for our big guys inside. When you have four other guys on the court that are just as unselfish as you are, it makes it a lot more fun and makes it much more balanced and hard to stop."
Wade's system stems from his work as an assistant coach under VCU's Shaka Smart, the man behind the famed "Havoc" system. Using pressure and pace, the Rams reached the 2011 Final Four and became college basketball darlings. When Wade accepted the Chattanooga job before last season, he brought the same style and re-named it "chaos."
"You teach what you know," Wade said. "That's what we know. That's what we do. We've got good athletes for our league and for where we are. We've got very good athletes. We play extremely fast usually. I was hoping they'd settle into a little more of a half-court game with us. We'd stay in the 30s or 40s, they'd stay in the 50s or 60s maybe."
Chattanooga's goals offensively are to lead the Southern Conference in scoring, rank in the top 20 nationally in turnover margin, the top 40 nationally in offensive rebound percentage, to shoot 35 percent or better from 3-point range and average 67 or more possession per game.
On Sunday, the Mocs were held 30 points below their season average from a year ago, they recorded only three offensive rebounds and missed 38 shots and shot 27.3 percent on 3-pointers. The only goal Chattanooga accomplished was reaching exactly 67 possessions -- which didn't matter much because Wisconsin was too busy scoring on the other end.
Badgers coach Bo Ryan was particularly pleased with his team's shot selection and discipline and noted he didn't think any other team would do what Wisconsin did to Chattanooga. The Badgers made 32 of 60 shots (53.3 percent), dished out their highest assist total in two seasons (20) and held their best rebounding margin in four seasons (plus-28).
"They can create some chaos, and that's what they advertise," Ryan said. "I thought our guys stayed really solid. Had three turnovers there in the last couple minutes, which we shouldn't have had. But other than that, for about 36, 37 minutes, I thought we did a real good job of getting the looks that we wanted."
Chattanooga opened the season two days earlier by scoring 110 points -- a mark that came against a team called Hiwassee College, a National Christian College Athletic Association school that boasts it is "now recruiting to fill positions with a tough schedule including two NCAA D-I, NCAA D-II teams, and NAIA D-I and D-II teams."
Not exactly a Big Ten powerhouse.
On Sunday, Wisconsin grabbed an 8-0 lead less than two minutes in behind a Dekker 3, a Traevon Jackson layup and a Frank Kaminsky 3 and never relented. Dekker contributed one of the game's better highlights later in the first half when he caught a backdoor alley-oop pass from Kaminsky on his right hand and slipped the ball through the net with his left hand for a 34-13 lead. By the time halftime arrived, Wisconsin led 52-21, and the game was over.
Three other players joined Dekker in double figures in scoring: Jackson (16 points), Kaminsky (15 points, 10 rebounds) and forward Nigel Hayes (15 points, 13 rebounds). Badgers forward Vitto Brown also played well, recording six points with a career-best nine rebounds in 20 minutes. As a vital reserve, he has embraced the idea of fulfilling his role performing the smaller details.
"I expect to go in now," said Brown, a sophomore who averaged just 3.1 minutes per game last year and did not appear in 24 of 38 contests. "Last year, I wasn't sure when I was getting in that game. So knowing that I have a role on the team, getting rebounds and doing that dirty work, yeah I'm more confident this year."
Two games into the regular season, Wisconsin looks plenty confident, too, making quick work of overmatched opponents.
Follow Jesse Temple on Twitter
---