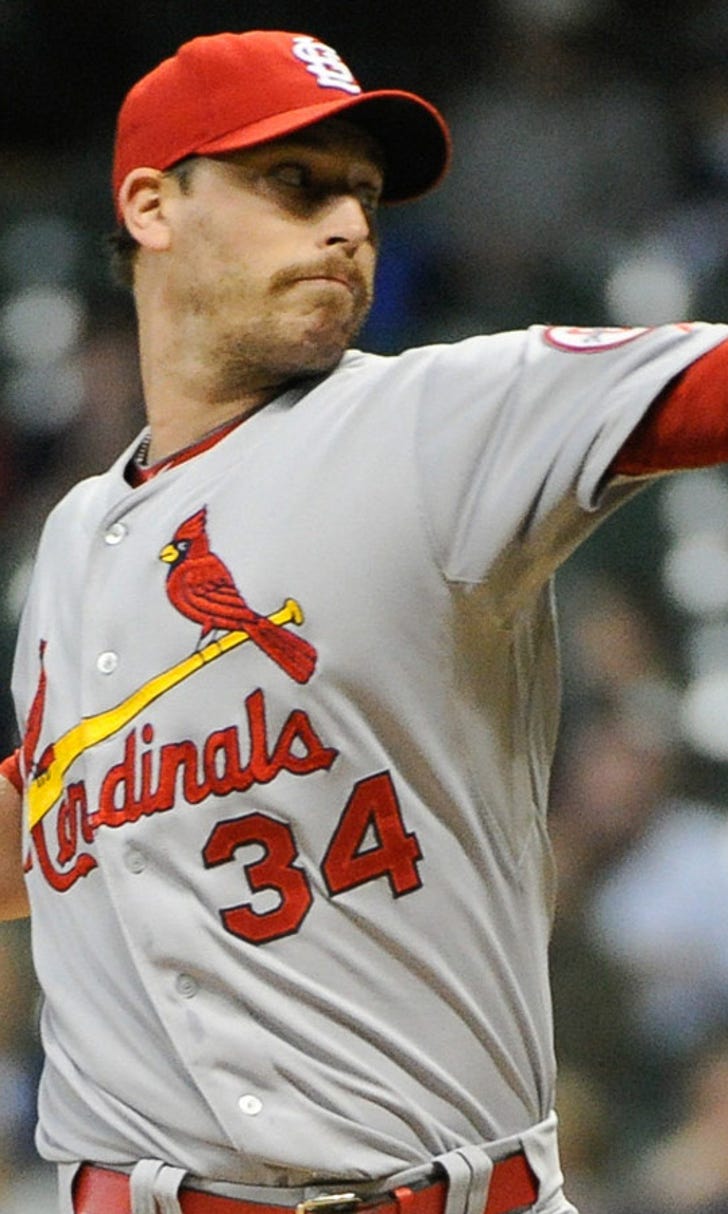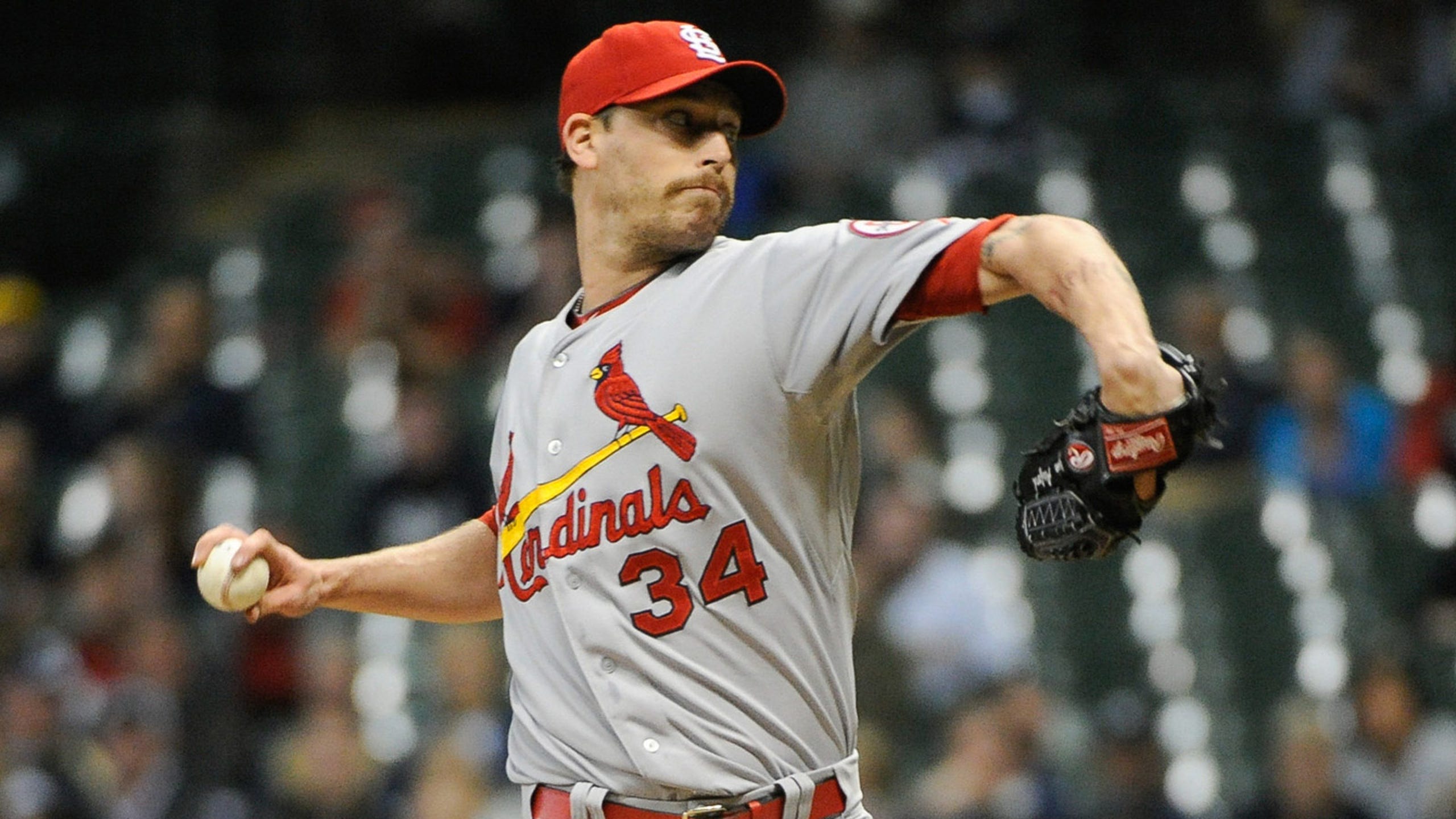 Axford returns to Miller Park a month after trade
BY foxsports • September 20, 2013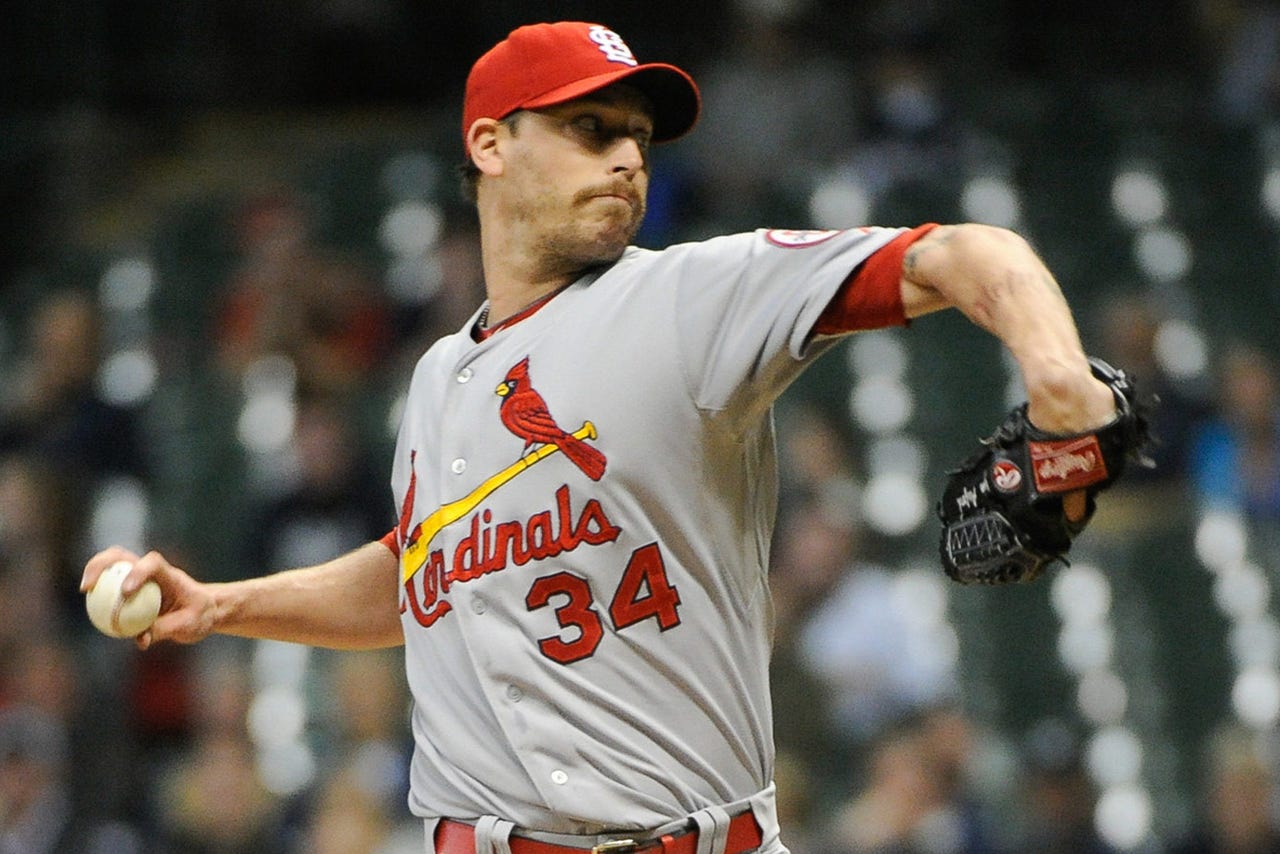 MILWAUKEE -- How will Brewers fans respond to John Axford's return to Miller Park less than a month since he was traded? That is the question.
A few hours before game time, neither Axford nor Brewers manager Ron Roenicke had any idea.
"I really don't know," Axford said. "It will be interesting because of the way responses have been the last few years."
He is no stranger to getting booed by the Milwaukee faithful, hearing a chorus of unhappy fans in the middle of last season and the start of this one, both at the ball park and on social media.
"You know what I hope he'll get," Roenicke said. "I don't know; it'll be interesting. I never know. Sometimes a player will leave -- I've seen it in Anaheim -- and he comes back and he gets an unbelievable ovation, which surprises me sometimes. So really, I don't know."
No matter what the reaction, the strangeness of having such a prominent member of past squads make his return in an opposing uniform remains.
"It was weird (in St. Louis) so it'll be weird here. For me, since I've been here, he's been our guy," Roenicke added. "So it's different."
Axford tried to capture the awkwardness of returning to a different clubhouse at Miller Park on video, but a dead phone prevented him from doing so.
"I've made that walk before towards the bullpen, I guess, but never all the way around toward this clubhouse," Axford noted. "It was definitely different."
One aspect of the return he has enjoyed was getting to stroll through downtown Milwaukee for one of the first times. Axford lived outside the city during his time in Milwaukee and only stayed downtown at the Pfister Hotel during the middle of winter for Brewers On Deck.
"It's something I've never really been able to do is walk downtown because generally it's frigid and cold in January here and you don't really want to do that," Axford joked. "I took advantage of something I've never really been able to do when I was in here because I always lived outside of downtown."
His return will also serve as a chance to clear out some of the old stuff in his locker that he didn't have a chance to pack up before being shipped off. Among those items were a few game balls with meaning and some candy, but unfortunately not the "good stuff."
Roenicke noted that he had yet to speak with his former closer, though Axford did say he would be visiting the clubhouse at some point this weekend to catch up with everyone.
As for his new home, the adjustment from reliever on a team out of the race to one playing for the NL Central crown has been a smooth one both on and off the field.
"It's definitely a different look. I think my first reaction was 'wow' that I was going to the Cardinals," Axford said. "I couldn't believe I was traded in the division, especially to the first-place team at the time."
Ever the character, he noted he had no problem adjusting to a new clubhouse and called it "easy" to get acclimated.
"I'm a pretty outgoing but also laid back guy so it's pretty easy to get along with the guys here in the clubhouse. I don't feel I'm someone that's hard to get along with. Just make your rounds introducing yourself and make sure that you're friendly. That's all you really need to do to make yourself open to the guys in the clubhouse."
Having on field success doesn't hurt, either. Since being traded on Aug. 30, he has appeared in 10 games with the Cardinals, giving up eight hits and two earned runs in 7 and 2/3 inning for a 2.35 ERA.  
"I've had my ups and downs throughout the season," Axford said. "I had a really good streak with the Brewers, too. I had 23 consecutive scoreless appearances. I think it's just a matter of finding that groove and then sticking in it."
For now, Axford will continue to do his best to stay on track and keep the Cards atop the division, one game ahead of the Pirates.
---